John Cassavetes' breakthrough picture (filmed in 35mm, wow!) gets the Criterion treatment, with fine new extras that take us back to a moment when the American Independent movement broke through to the big theaters, with bigger stars. It's 142 minutes of intense improvisation during which Cassavetes, Ben Gazzara and Peter Falk challenge, tease and bully fellow performers into the director's vision of performance artistry. The full title on-screen raises the bar pretty high: Husbands: A Comedy About Life, Death and Freedom.

Husbands
Blu-ray
The Criterion Collection 1029
1970 / Color / 1:85 widescreen / 131 142 min. / available through The Criterion Collection / Street Date May 26, 2020 / 39.95
Starring: Ben Gazzara, Peter Falk, John Cassavetes, Jenny Runacre, Jenny Lee Wright, Noelle Kao, John Kullers, Meta Shaw, Leola Harlow.
Cinematography: Victor Kemper
Produced by Al Ruban
Written and Directed by John Cassavetes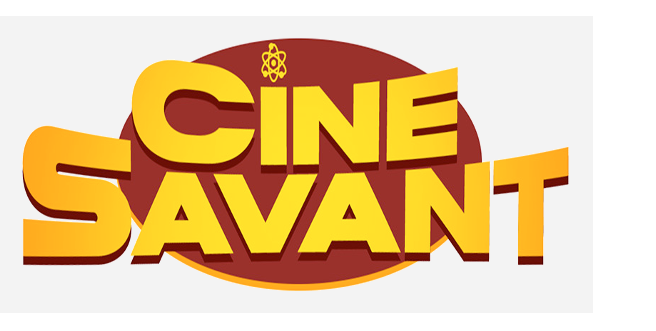 Is John Cassavetes coming into style, or is he just being rediscovered for the fifth time?  His impassioned films receive strong critical attention with every good new disc release. Criterion's impressive 2013 John Cassavetes: Five Films disc set (reviewed at DVD Savant when it was released on DVD) is now joined on the premiere label by one of the actor-writer-director's most acclaimed productions, Husbands from 1970.
Excellent Blu-rays now allow us to trace the full history of Cassavetes' independent productions. He spent most of the 1960s trying to find his bearings in the commercial industry. Due to studio and star interference He came up dissatisfied with his early studio productions Too Late Blues and A Child Is Waiting, even though they're both very commendable pictures. The wholly independent Husbands became a Columbia film in mid-production; except for pressure to cut it down to screen-able length, it was released more or less as Cassavetes had planned.

Acting and the actor are the prime element in John Cassavetes' filmmaking process. Known as the initiator of the American independent film, Cassavetes places the quest for emotional truth above all other cinematic values. Using his almost plot-free screenplay as a starting point for improvisation, the director enlisted two actors he admired and improvise-rehearsed the entire movie, up to and including the filming phase. Actors Ben Gazzara and Peter Falk were encouraged to take scenes in whatever direction the truth of the moment led them, a choice that often left the director of photography straining to capture whatever happened as best he could. If the chemistry was right Cassavetes would encourage his actors to far afield of what was scripted. Focus and lighting are remarkable under the circumstances, with intimate close-ups dominating most scenes. On the other hand it's not unusual for an occasional shot to play entirely in soft focus, as when a telephoto lens captures the three leads clowning and cavorting in the street.
Cassavetes' story places three married men in what would now be termed a standard mid-life crisis. Harry, Archie Black and Gus Demetri (Gazzara, Falk and Cassavetes) become disturbed while attending the funeral of a close buddy; instead of going home to their wives they take off on a two-day drunk. Confronted by an unhappy spouse (Meta Shaw) and her disapproving mother, Harry rebels, strikes them both and grabs his passport. Tagging along in the spirit of delinquency, Archie and Gus accompany Harry to London, where they go gambling and pick up a trio of unlikely companions for the night. The trio's effort to escape their emotional desperation is a mixed bag of forced elation and fumbled depression.
As might be suspected, the like-minded actors respond enthusiastically to Cassavetes' method. The talents privileged to work with him consider those projects to be career highlights. At the half-hour mark, the three hooky-playing husbands are only a few minutes into a marathon session in the back room of a bar, getting plastered with other revelers and encouraging the women to sing, 'from the heart.' The drunkenness is entirely convincing, as is Gus and Harry's merciless criticism of the off-key singers, one of whom plays along with their rowdy 'direction' for at least ten minutes. The drinking scene is followed by an even more claustrophobic ordeal where the three men take turns vomiting in a rest room stall. Total time elapsed: 28 minutes. It's real life, folks, especially the part on one's hands and knees in front of a toilet.

In keeping with his earlier achievements Shadows and Faces, Cassavetes goes for the emotional heart of each scene regardless of what his audience may think of his characters. Harry runs amuck when cornered by his furious wife and mother-in-law, and Gus and Archie's grand idea of rebellion is to not bathe or shave. Their rather selfish emotional breakdown sees them delighted to abandon their families and escape on a jet plane. Most of the glamour dissipates in a London casino fizzle when their spare cash evaporates at the crap table. But let's regain our sense of masculine pride by picking up some women!
Gus finds the tall blonde he's looking for (the intriguing Jenny Runacre), but she's just as confused as he is. This results in one of the strangest bedroom scenes ever, an endless wrestling match that waffles between consensual funny business and statutory rape. Despite the fact that his wife threatened him with a knife, when Harry is given the opportunity to be unfaithful he suddenly suffers an attack of fidelity. Even more pitiful is Archie, whose Chinese 'date' Julie (Noelle Kao) knows no English and can't interpret his crude pleas for emotional contact.

Cassavetes tells his story from the viewpoint of this confused trio. The women are very nicely characterized, from Harry's terrified wife to the London hookers cautiously sizing up their prospective clients. A hilarious sequence in Gus's dentistry office gives us a nervous female client (Eleanor Zee) who can't stop laughing. Viewers expecting these troublemaking husbands to be held to standard morals and ethics aren't going to be so forgiving. It's all too easy to see their infantile behavior as a lame excuse to escape responsibility, regardless of who gets hurt. Cassavetes would probably agree entirely.
Viewers uninterested in a movie composed solely of three forty-ish men running amuck might be advised to stay away. Cinephiles that define a movie as 'more than acting' and that require structure and formal technique may also be less than charmed. Self-indulgence is a charge that can be leveled at any filmmaker; by following his muse John Cassavetes has produced some powerful, very personal experiences. This viewer gravitated to Ben Gazzara's character. Even when free of his leash, Harry anguishes about his marriage — and remains concerned about things like appearance and hygiene.
The best image in the film, and the one that made me laugh outright, is when Harry storms out of his house in an incoherent gesture of escape and rebellion. He finds Archie and Gus waiting patiently to see if Harry 'can come out and play.' These little boys avoiding grown-up supervision must be a universally recognizable situation.
Each individual will need to decide if John Cassavetes' approach to filmmaking works for them. The actors in the previous experiment Faces sometimes seemed in deep water, struggling to stay afloat in a way that added to the tension of the thin storyline. The Husbands' powerhouse acting trio make the acting fireworks look almost too easy.
It's also not difficult to perceive repetitious patterns in Cassavetes' scenes. Almost every interaction involves predictable verbal sparring — repeating questions a bit too forcibly — to raise the emotional tension. Cassavetes will also suddenly introduce new dialogue in a way that looks like he's cueing up for a scene change. He and Runacre repeatedly play a verbal 'poke and respond' game that makes them look like acting students. ← On the other hand, everything about Ben Gazzara's run-in with his wife and mother-in-law feels REAL, and out-of-control dangerous.
---
Visually speaking, the Criterion Collection's Blu-ray of Husbands surely gets more out of Cassavetes' catch-as-catch-can technical tangle than ever before. It's nice that the extra reel of footage be added back in. Cassavetes passed away in 1989. His film work and his life were always works in progress. It's too bad that he didn't live to take a few victory laps now that he's been fully recognized as a screen artist.
The new 4K digital restoration gives Husband's tight close-ups in unlit corners of rooms new depth and clarity; much of the movie is now very pretty, as when Archie and Julie stumble out into a rainy London street and can't get a taxi. If you haven't seen the film since its theatrical release, a full reel has been restored that Columbia removed back in 1970.

Criterion producer Abbey Lustgarten retains two older features from Sony's 2009 DVD. A busy commentary by Cassavetes biographer Marshall Fine explains that the film was initially bankrolled by an Italian investor — a deal that came about when Cassavetes was in Italy filming Machine Gun McCain. The older featurette includes input from several key players. Ben Gazzara dearly loved Cassavetes and clearly cherishes his memories. This film gave Victor Kemper his break to move up to Director of Photography, because other established cameramen wanted nothing to do with Cassavetes' mode of filming. His first challenge was to film the three stars jammed into a tiny toilet stall — painted black. Producer Al Ruban remembers Cassavetes' scheme to find a major distributor. They invited a number of studio representatives to watch the filming of a fake scene on a bogus, expensive set.
The new extras are attractive as well. Daniel Raim builds a video essay out of audio tapes of Cassavetes describing his directing style. Jenny Runacre offers fascinating memories of her experience. A Dick Cavett show with all three stars sounds like a great idea, but I wouldn't have gone to see the movie on general principle. The three behave like jerks, playing too-cool-for-school Marx Bros. games. The comes off as boorish poseurs … although giving Dick Cavett a hard time does sound like desirable TV entertainment.
The insert essay by Andrew Bujalski gives us a fresh look at the great Cassavetes, who we are given to understand wasn't at all boorish in 'real life.'
Reviewed by Glenn Erickson
---
Husbands
Blu-ray rates:
Movie: Very Good and Different.
Video: Excellent
Sound: Excellent
Supplements: audio commentary from 2009 with Marshall Fine; new interviews with producer Al Ruban and actor Jenny Runacre, new video essay by Daniel Raim featuring audio recordings of John Cassavetes; The Story of Husbands, a Tribute to John Cassavetes (2009), a half-hour program featuring Ruban, actor Ben Gazzara, and cinematographer Victor J. Kemper; episode of The Dick Cavett Show from 1970 featuring Cassavetes, Gazzara, and actor Peter Falk, trailer. An foldout insert with an essay by filmmaker Andrew Bujalski.
Deaf and Hearing-impaired Friendly? YES; Subtitles: English (feature only)
Packaging: One Blu-ray in Keep case
Reviewed: June 1, 2020
(6282husb)

Visit CineSavant's Main Column Page
Glenn Erickson answers most reader mail: cinesavant@gmail.com
Text © Copyright 2020 Glenn Erickson