Larry Karaszewski on
The Human Tornado
"What you call dirty words, I call ghetto expression", said in-your-face underground standup comic and R&B singer Rudy Ray Moore, who passed away last year at 81. This is the sequel to his first vehicle, Dolemite, which he based on a trash-talking wino who frequented an LA record shop Moore managed. Although his mainstream profile was minimal, Moore was well-known in the counterculture and influenced many comics and hip-hop artists.
About Larry Karaszewski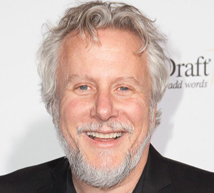 Larry Karaszewski with his writing/directing/producing partner Scott Alexander are best known for writing unusual true stories. They created the hit television miniseries "The People v O.J. Simpson: American Crime Story" for which they won the Golden Globe, the Emmy, the PGA and WGA Awards. They also won the Golden Globe and WGA Award for the film "The People vs Larry Flynt." Other movies include the Oscar winning "Ed Wood" (WGA nomination), "Big Eyes" (Independent Spirit nomination), "Auto Focus" and "Man on the Moon." The team has been inducted into the Final Draft Screenwriting Hall of Fame. Larry is an active Los Angeles cineaste hosting a long running film series for the American Cinematheque. He is also a Governor for writers branch of the Academy of Motion Pictures Arts and Sciences.