Take a refreshing plunge into classic French Poetic Realism — pre-noir drama with softer edges and a touch of romantic fatalism. A low-rent hotel on a barge canal is the gathering point for a cross-section of quasi- undesirables. Scandals and crimes aside, they're a touching, human bunch, as performed to perfection by Louis Jouvet, Annabella, Arletty, Jane Marken, Jean-Pierre Aumont, Paulette Dubost and Bernard Blier. Marcel Carné's show is also a beautiful production, with Alexandre Trauner designs that recreate 'reality' on an enormous scale.

Hôtel du Nord
Blu-ray
The Criterion Collection 1139
1938 / B&W / 1:37 Academy / 96 min. / available through The Criterion Collection / Street Date August 23, 2022 / 39.95
Starring: Annabella, Jean-Pierre Aumont, Louis Jouvet, Arletty, Paulette Dubost, Andrex, André Brunot, Henri Bosc, Marcel André, Bernard Blier, Jane Marken, François Périer, Dora Doll, Raymone.
Cinematography: Louis Née, Armand Thirard
Production Designer and Art Director: Alexandre Trauner
Film Editor: Marthe Gottie
Original Music: Maurice Jaubert
Written by Henri Jeanson, Jean Aurenche from the novel by Eugène Dabit
Produced by Onésime Grinkrug, Joseph Lucachevitch
Directed by Marcel Carné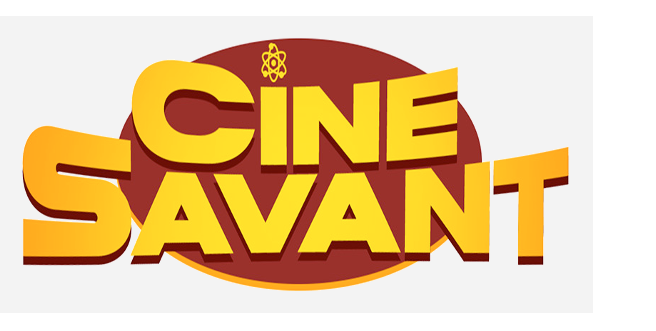 About halfway into the extras for Criterion's new disc of Hôtel du Nord the conversation suddenly turns to why film directors like Marcel Carné didn't feel appreciated. The critics of the French New Wave, in particular Truffaut and Godard, made their 'rebel' reputations by slamming, dismissing and invalidating almost every French filmmaker that came before.
This is perhaps why we '70s film students were shown pictures by Jean Renoir and maybe Jean Vigo, but literally nothing by Grémillon, Duvivier, Carné, Prévert, Clément — even though René Clément's 1960 Purple Noon is superior to most of the early New Wave efforts. It's amusing to learn that there were earlier generational divides among French directors as well. Marcel Carné tells us that Renoir considered him to be 'a kid.'

If Hôtel du Nord represents tradition-bound, old-school 'quality' French filmmaking, please give us more. A prime entry in the French Poetic Realism movement, it's a superior drama on all counts, and remarkably cinematic as well. Its tone is lighter and more forgiving than that of Carné's downbeat, doomed romances Port of Shadows and Le jour se leve, about an army deserter, and a man wanted for murder. The dark content of Hôtel du Nord isn't so persistently fatalistic. It has a special fondness for human values, and its flawed characters aren't made to teach a moral lesson.
On a working canal in a suburb of Paris is a hotel with a restaurant on the first floor. The kind and open-hearted owners Emile and Louise Lecouvreur (André Brunot & Jane Marken) have adopted an orphan from the fighting in Spain. Their working-class tenants generally get along, surviving without distinction or pretensions. Some peculiar situations arise. Prosper (Bernard Blier of Quai des Orfèvres) accepts the open philandering of his flighty wife Ginette (Paulette Dubost). He even laughs when she belittles his bedroom skills at the dinner table. Adrien (François Périer of Nights of Cabiria) is gay, yet is accepted in the hotel's little society.

The odd couple out are the pimp Monsieur Edmond (Louis Jouvet) and his woman Raymonde (Arletty of Children of Paradise). The cheerful Raymonde is a real character, a prostitute fully at ease with her profession. Edmond is insular and bad-tempered, mainly because he has a criminal background: he has in fact changed his name twice, and doesn't like showing his face. He sometimes hits Raymonde when they argue; she seemingly accepts that as part of the relationship.
How these characters interact is everything. A little girl gives the grumpy Monsieur Edmond a piece of cake to commemorate her First Communion. The girl is in her white dress; Raymonde receives her like a delighted aunt, even though she's dressing to walk the streets. Although the film has no sex scenes its candor would never be tolerated under Hollywood's draconian, hypocritical Production Code. Were Hôtel du Nord remade in America, Raymonde would have to die before the fade-out.

The top-billed leading players are the younger stars Annabella and Jean-Pierre Aumont. Their characters Renée and Pierre carry the heavy drama, yet they're overshadowed by the more interesting characters played by Louis Jouvet and Arletty. A French star since 1931, Annabella spoke English well and became an international name for 20th Fox, who allowed her to make all her movies in England. Annabella's boxoffice clout enabled Marcel Carné to get this picture made.
Renée and Pierre take a room at the hotel to carry out a suicide pact out of plain romantic despair. She's hospitalized and he's jailed, but their intrusion continues to shake up the household. Weeks later, the Lecouvreurs give Renée a job as a waitress. Her presence causes a reshuffling of hearts among the tenants. Renée is made distraught by the imprisoned Pierre's insistence that he and Renée no longer belong together. Monsieur Edmond grows dissatisfied with Raymonde, wins Renée's trust, and gets the notion to run away with her. She represents a chance to regain self respect. Edmond has another reason to leave town: several years ago he informed on two confederates in crime, who bear grudges against him.

The 'doomed' scenes between Pierre and Renée are familiar and rather maudlin, but everything else in the show feels 100% fresh and vital. The compelling ensemble of characters appear to be living life instead of playing scripted scenes. Actress Arletty's career-defining scene comes when her Raymonde unleashes an outburst against Monsieur Edmond, after he refers to her as 'atmosphere he wants to change.' The landlady Louise Lecouvreur is a real gem, consistently tolerant of her tenants, and kind to the confused Renée. Every fade-out is followed by a time-jump with changes in the hotel — who is living with whom, etc. At one point Raymonde is being tended to by the now-unattached Prosper, and she's happily bossing him around.
The film's poetry is all in the characters. Louis Jouvet's Monsieur Edmond at first seems a standard villain, and we expect him to revert to criminal behavior. He instead softens and takes a more fatalistic — but understanding — attitude to his own predicament. The 'poetic fate' theme returns for a final scene during a lavishly-mounted all-night Bastille Day party. People dance in the streets with a gaiety that feels 100% real.
But the Poetry of Hôtel du Nord plays out in a thoroughly Realistic setting. The rich character interplay is supported by a lavish production that includes a vast exterior set. The film's young designer Alexandre Trauner would become a legend creating elaborate sets for Carné's Children of Paradise and Les visiteurs du soir. Such was his reputation that Hollywood sought him out. His later career encompasses the gigantic constructions for Howard Hawks' epic Land of the Pharoahs, but also excellent intimate environments for several films by Billy Wilder.

Trauner designed his sets to work with specific camera lenses, as with his superior interiors for The Apartment and Fred Zinnemann's The Nun's Story. His most famous set is the gigantic street scene for Children of Paradise, somehow constructed in the middle of the German Occupation.
Hôtel du Nord reconstructs an actual hotel and part of a barge canal on the back lot of the Billancourt studios, in a slightly smaller scale and making careful use of forced-perspective tricks. Only half of an iron canal bridge was constructed. Crane shots are judiciously planned to partly block a clear view down the street, so as to not to give away the perspective cheat. The giant set delivers the realism the film needs: filming on the real location would have been impossible. It's a masterpiece, much publicized when the film was new. The disc extras show us that the original Hôtel du Nord has been preserved in honor of the movie.
Yes, 21st-century restorations and Blu-rays from companies like Criterion are correcting the 'New Wave' bias that's muddied the memory of film history, acquainting film fans like this viewer with movies, directors and actors equally as interesting as any from Hollywood. The previously unseen Hôtel du Nord is a real gem of a picture, and Louis Jouvet again proves a fascinating performer.
---

The Criterion Collection's Blu-ray of Hôtel du Nord, billed as a new 2K digital restoration, is a true delight for fans of French classics; Bertrand Tavernier singled it out for film clip representation in his documentary My Journey Through French Cinema. The lighting and cinematography are beautiful throughout. Director Carné occasionally inter-cuts views of the real barge canals, shots that perfectly match his backlot sets.
A big plus, first-off, is the disc illustration by Karolis Strautniekas. Back in the day, I knew these French pictures only from stills, and from artwork and plans in books praising the great production designers; Strautniekas' shadowy artwork captures the proper mood.
Disc producer Valeria Rotella has lined up key source extras, giving us first-hand insights on these pre-war filmmakers and the legendary stars. Director Jean-Pierre Jeunet expands on his admiration for Marcel Carné in an interview conducted in his beautifully appointed office. A 1994 French documentary catches the still-living director Carné to tell his career story; an earlier 1972 TV piece strings together some long interview sequences with Carné, Jean-Pierre Aumont and Arletty. The raw unbroken takes give us an idea of what their personalities are really like. Mr. Aumont takes time out to explain what happened to the audience favorite Annabella, who dropped out of performing years before.
The original trailer plays up interesting angles, such as the fact that the 'dialogues' for the movie are by Henri Jeanson (Pépé le Moko, Les Maudits). This was apparently a switch for Marcel Carné, who most often worked with Jacques Prévert.
Reviewed by Glenn Erickson
---
Hôtel du Nord
Blu-ray rates:
Movie: Excellent
Video: Excellent
Sound: Excellent (French)
Supplements:
Conversation between filmmaker Jean-Pierre Jeunet and journalist Philippe Morisson
Making-of TV program from 1972
1994 documentary on director Marcel Carné
Original Trailer
Insert essay by Edward Baron Turk
Deaf and Hearing-impaired Friendly? YES; Subtitles: English (feature only)
Packaging: One Blu-ray in Keep case
Reviewed: August 21, 2022
(6782nord)

Visit CineSavant's Main Column Page
Glenn Erickson answers most reader mail: cinesavant@gmail.com

Text © Copyright 2022 Glenn Erickson