One of Fritz Lang's least-known thrillers had aspects that appealed to him, and he certainly applied his personal viewpoint and visual talents. It's a period Gothic with women in corsets, about a deranged writer who lets his desires get out of hand. It may be actor Louis Hayward's best work. Jane Wyatt is the suffering wife, but the real honors go to Dorothy Patrick, in an all-too brief appearance.

House by the River
Blu-ray
KL Studio Classics
1950 / B&W / 1:37 flat Academy / 83 min. / Street Date January 14, 2020 / available through Kino Lorber / 29.95
Starring: Louis Hayward, Lee Bowman, Jane Wyatt, Dorothy Patrick, Ann Shoemaker, Jody Gilbert, Peter Brocco, Howland Chamberlain, Sarah Padden, Kathleen Freeman, Will Wright, Carl Switzer.
Cinematography: Edward Cronjager
Film Editor: Arthur D. Hilton
Original Music: George Antheil
Art Direction: Boris Leven
Written by Mel Dinelli from a novel by A.P. Herbert
Produced by Howard Welsch
Directed by Fritz Lang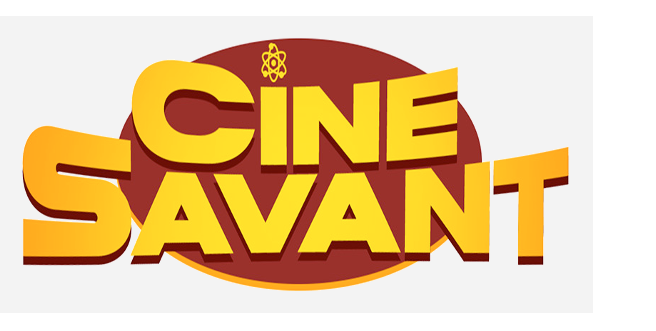 Fritz Lang's silent German classics were major cultural events, but despite making some highly memorable & artistic pictures in America, not many of his Hollywood films were big hits. His pictures for Darryl Zanuck were likely solid performers, and he enjoyed a pair of successes with Walter Wanger and Joan Bennett, but we're assured that their third collaboration Secret Beyond the Door… was a serious flop. In the last six years of his American career Lang would finish off his Fox contract with one movie, do two pictures each for RKO and Columbia, a one-off for MGM, and scattered low budget efforts for producers Alex Gottleib and Bert Friedlob.
Lang's least known and least shown thriller of the time is 1950's House by the River. It was released by Republic Pictures, which had to be a step down in status for Lang. Yet the great John Ford made films at the studio, which was making at least one or two prestigious pictures every year.

So Lang put the picture together at Republic, augmenting the studio staff with outsiders. The producer Howard Welsch came from PRC and Universal and would work with Lang again on Rancho Notorious. Editor Arthur Hilton had cut several classic noir hits, but his most recent picture was Republic's The Blonde Bandit, which also starred House by the River's Dorothy Patrick. Lang had excellent taste in Art Directors, and secured the services of Boris Leven. This movie may have been inexpensive, but it never looks cheap.
House by the River is a period suspense drama somewhat like Robert Siodmak's The Spiral Staircase. But at best it's a macabre character study, without a mystery to solve. The emphasis is placed on twisted psychology, continuing Lang's expected investigation of moral issues. Author Stephen Byrne is in a slump. When his wife Marjorie (Jane Wyatt) is away he sexually assaults the housemaid Emily (Dorothy Patrick), and inadvertently strangles her so the nosy neighbor Mrs. Ambrose (Ann Shoemaker) won't be alarmed. Stephen then wangles his mildly disabled brother John (Lee Bowman) into helping him dispose of the body in the river that flows right behind the house, securing John's cooperation with the lie that Marjorie is pregnant. Stephen makes excuses for Emily's disappearance and seems unbothered, and is especially happy when his older books start selling again. But John falls into a depression, yelling at his maid Flora (Jody Gilbert) when she spreads the false rumor that Emily was promiscuous. An inspector finds Emily's body in circumstances that lead back to the brothers, especially John. An inquest clears him, but not before the community, with Stephen's help, sullies John's reputation. Worried that John will confess and irrationally convinced that John and Margaret have been cheating on him, Stephen plants evidence that links John directly to Emily.
Author A.P. Herbert ties his story to the broad river behind the Byrne house, and Fritz Lang runs with a 'water' theme about nature, or fate, refusing to let crimes stay hidden. The river is part of a tidal stream — the first thing we see is the carcass of dead cow that keeps drifting away and coming back, just as does the sack containing Emily's body. Lang emphasizes details other directors would not. Told that Emily will be taking a shower upstairs, he fixates on the water in a drain pipe. Stephen positions himself in the dark to get a good look at Emily when she comes down a staircase. Stephen strangles Emily out of blind fear, but he cannot make himself kill a beetle that crawls on his manuscript.
Author Stephen is an ethically vacant creative sociopath, at the mercy of his own desires and enthusiasm. He likes the way that being associated with a lurid crime gives him the status of a minor celebrity, and makes his older books sell again. He's so impressed by his own awful killing that he can't help but write it into a new book — 'The River' becomes 'Death on the River.'
Always concerned with the social context of crime, Lang spends time with the local biddies, to show how gossip ruins John's business and encourages Stephen to further insure that blame will fall on his brother. But Lang finds no way to make these midsection scenes particularly cinematic, as he had done so effectively in the much more socially aggressive Fury, with its backyard gossips visually equated with barnyard animals. The investigation procedurals go nowhere, even though the Inspector (Will Wright) clearly suspects Stephen. At the trial, Jody and Mrs. Ambrose embarrass the Byrnes with foolish accusations and unconvincing endorsements. Marjorie and John have always been fond of each other, and Stephen's verbal abuse strengthens their bond. Seemingly unable to tell his personal situation apart from the cheap thriller he has been writing, Stephen plots more crimes to insure that his murder won't be discovered.
Lang and Cronjager work small miracles with their inexpensive production. Moody lighting and interesting camera angles comment on the characters. When Stephen retreats from Emily into a room at the back of a hall, an especially expressive composition tells us,'something is not right with this guy.' The murder scene begins with Stephen's voyeuristic opportunity to see Emily's legs as she descends the stairs. Lang showcases and emphasizes the thrill so strongly that we imagine he would have liked to explore erotic filmmaking, had such a thing been possible at the time.
Most of the show is studio-bound, with studio rear-projection providing views from the dock, and a barely adequate matte shot showing the Ambrose and Byrne houses side-by-side, with Stephen writing in a gazebo by the water. The brothers dispose of the body in a studio tank, but a real waterway location shoot depicts Stephen's terrified hours in a tiny skiff. Like the cow carcass in the first scene, the bag with the body returns with the tide. Stephen desperate attempt to recover Emily's corpse is particularly well directed and shot — when he rips the bag with a hook, Emily's hair spills out, reminding us of similar weird water effects in Charles Laughton's The Night of the Hunter. The billowing hair triggers Stephen's repressed guilt; Lang later mirrors its eerie motion with a wind-blown curtain, that for Stephen becomes Emily's vengeance-seeking ghost.

We see Lang using his early-sound device of motivating a sudden scene change through dialogue – a mention of something spurs an immediate cut to it. And it seems minor, but Lang and perhaps Republic's effects men (the Lydeckers?) pull off convincing shots of small fish jumping — a trick that I haven't seen work anywhere else. Of course, being a city boy, maybe I don't know what the real thing looks like.
House by the River can't claim a powerhouse cast. Louis Hayward is excellent, really selling Stephen's genteel mania, but Lee Bowman isn't all that compelling. The exciting Dorothy Patrick sadly must exits too soon. Favorite Jane Wyatt is stuck delivering a set of standard wife-in-peril responses. Ms. Wyatt was at a career ebb, getting few good roles and occasionally being badly miscast: The Man Who Cheated Himself, Canadian Pacific. Her most interesting picture for me is still André De Toth's Pitfall, where she plays a fascinatingly complex housewife.
Although I remember that House showed up on the old Los Angeles 'Z' Cable Channel, it's remained a relative obscurity. It's an atypical Lang picture, in that dwindles in the memory — I remembered almost nothing from my long-ago viewing.
---

The KL Studio Classics Blu-ray of House by the River is a good rescue of a film whose original elements are said to have gone missing. This would suggest that the rights were retained by 'Fidelity Pictures Corporation,' for otherwise we'd expect a perfect negative housed with other pictures produced and distributed by Republic Pictures. Cinematographer Edward Cronjager gives Lang marvelously moody lighting in the Byrne house, particularly around that all-important staircase. Cronjager was a Technicolor expert, and had filmed Lang's beautiful Western Union.
In his 7-minute video introduction, Lobster Films' Pierre Rissient comments on the author and other Lang pictures but also explains how he found a good printing element for House by the River in an English archive (The Republic Logo has an added credit for the distributor British Lion). The transfer is very attractive, with just a little contrast fluctuation now and then. A curious video roughness appears in some of the rear-projection shots, as if the colorist were trying to lighten very dark areas of the frame.
A commentary by Alexandra Heller-Nicholas makes a concerted attempt to champion the film. She notes its finer points and makes numerous comparisons to scenes and themes in other Lang pictures. She also relates the murder to the contemporary #metoo movement, pegging Stephen Byrne's 'innocent try for a kiss' for what it really is, a full on rape attempt. If Ms. Heller-Nicholas thinks Stephen is unpleasantly sleazy, I'd like to see her take on some incredibly smarmy '60s films that fully endorse the harassment of females, like the Matt Helm spy movies, or A Guide for the Married Man. The well-organized Alexandra also takes pains to analyze Lang's visuals along psychological lines, comparing and contrasting Emily and Marjorie's separate staircase scenes, giving Stephen a view of female legs scandalous for the period. She makes excellent reasoned arguments, except that now I'm going to feel self-conscious whenever I put my hand in my pocket.

Nobody talks about George Antheil's very good music score for the show. It underscores all of Stephen's confused emotions, and makes the river search into a full movement. Only once did I hear a sting that seemed Mickey-Moused to the moment in question. I really like Antheil's work in In a Lonely Place, We Were Strangers and especially Dementia, which is a veritable concert for horror music.
The disc also contains some trailers, including one for The Spiral Staircase, another movie with an unnerving shot of a staring eye. The ad campaign for House by the River was pretty trashy, as noted in the tagline, "Women spoke of her with scorn, men thought of her with longing!"   The alternate tag "Enticing Blonde Beauty Lures a Lover's Straying Eyes!" is pretty much all that Alexandra Heller-Nicholas needs to prove her point about women taking the blame for male criminality. The tagline absolves Stephen by saying that all he does is 'stray,' while the innocent victim Emily is given the aggressive, responsible role: she's an 'enticer,' a lure.
I also recommend Farran Smith Nehme's (The Self-Styled Siren) recent take on House by the River. All sound-era Lang films have now seen releases on Blu-ray or DVD. The ones not available on Blu-ray are The Testament of Dr. Mabuse, Liliom, Fury, American Guerilla in the Philippines, Clash By Night, Human Desire and The 1,000 Eyes of Dr. Mabuse.
Reviewed by Glenn Erickson
---
House by the River
Blu-ray rates:
Movie: Good
Video: Very Good
Sound: Excellent
Supplements: commentary by Alexandra Heller-Nicholas, introduction by Pierre Rissient, trailers.
Deaf and Hearing-impaired Friendly? YES; Subtitles: English (feature only)
Packaging: One Blu-ray in Keep case
Reviewed: January 18, 2020
(6188rive)

Visit CineSavant's Main Column Page
Glenn Erickson answers most reader mail: cinesavant@gmail.com
Text © Copyright 2020 Glenn Erickson