Is this a thrilling, Chinatown-like Hollywood mystery, or a semi-docu about the making of the first TV Superman show?  Or is it going to shed light on the mysterious death of actor George Reeves, the childhood hero we couldn't believe had died by his own hand?   Allen Coulter's well-crafted show has a lot to say and says it well with an excellent cast… yet it needed something it doesn't deliver. If you don't require your movieland mysteries tied up in a neat bow, this could fit the bill.

Hollywoodland
Blu-ray
KL Studio Classics
2006 / Color / 2:35 widescreen / 126 min. / Street Date August 25, 2020 / available through Kino Lorber / 24.95
Starring: Adrien Brody, Diane Lane, Ben Affleck, Bob Hoskins, Lois Smith, Robin Tunney, Joe Spano, Kathleen Robertson, Larry Cedar, Molly Parker.
Cinematography: Jonathan Freeman
Film Editor: Michael Berenbaum
Original Music: Marcelo Zarvos
Written by Paul Bernbaum
Produced by Glenn Williamson
Directed by Allen Coulter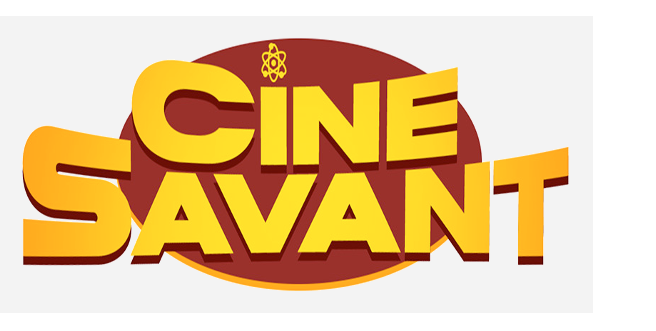 Allen Coulter is yet another talented film director whose best work may be in various forms of television. He directed 12 episodes of The Sopranos and produced twenty. Although he's credited with only two features, both are worthy efforts. His 2006 Hollywoodland has an automatic interest factor but is in many ways a risky item. It's a period picture about the film and TV business in the 1950s; it deals with some murky, tragic Hollywood history, and it has to satisfy an audience even though its central conflict must remain an unsolved mystery. For fans of true-life Hollywood lore it's fascinating. But was using the form of a traditional detective story a good idea?
Writer Paul Bernbaum's complex neo-noir thriller works hard to organize a number of thorny elements. The script throws us into the middle of 1950s studio politics, representing real people and seriously suggesting that some of them may have been complicit in a murder. Who is behind the death of every American kid's favorite hero?  The film filters everything through the travails of an unsympathetic detective who spends equal time sorting out his personal domestic and career problems. Hero worship confronts the big sell-out, as an entire town seems to position itself around the suspicious suicide. Hollywoodland does everything but give its story a cogent point … unlike say Chinatown, where the 'solved' mystery brings new light to things we take for granted in our present-day world.

Under-employed private detective Louis Simo (Adrien Brody) is quick to seize upon the suicide of TV star George Reeves (Ben Affleck), who for years had been the lover of Toni Mannix (Diane Lane), the wife of a powerful MGM executive, Eddie Mannix (Bob Hoskins). Simo latches onto Reeves' upset mother (Lois Smith) and corners Reeves' present fiancée Leonore Lemmon (Robin Tunney) in an effort to shed light on the odd circumstances of the suicide, which happened in George and Toni's former love nest. Simo also wants to pressure Eddie Mannix and his skulking 'publicity executive' Howard Strickling (Joe Spano). But inserting himself into the Reeves-Mannix affair is a potentially suicidal suicidal move … Mannix and Strickling have been sweeping Hollywood dirt under the carpet for decades, and eliminating Simo would be a minor inconvenience.
Audiences for Hollywoodland were primed for an L.A. Confidential– like exposé of the truth behind the mysterious death of George Reeves, everybody's beloved Superman from the 1950's TV show. The problem is that not enough is known about Reeves' alleged suicide to whip up a convincing conspiracy theory. History assembled a great game of Clue with a sexy affair, a promising career that collapsed into TV banality and some scary types loitering in the shadows.

The tinseltown cover-up angle remains a frustrating context in Hollywoodland. Rumors have abounded of nasty 'Hollywood Babylon' tales of murders 'erased' for the good of the studios. Production executives frequently 'cleaned up' death scenes before the police arrived, removing evidence of the deceased's personal relationships. There are plenty of tales (factual?) of MGM's Eddie Mannix personally intervening to spare stars from the consequences of alleged sexual misconduct and occasionally, serious felonies. But few of these stories were ever corroborated — back then, information could be more easily controlled by powerful businessmen with police connections.
The art directors recreate the sunny, slightly over-exposed memories of Southern California in 1959, when little kids with crew cuts lived in safe suburbs and anything sordid was considered a hush-hush topic. Adrien Brody sketches his hungry, unprincipled detective with a lot of detail — a mismatched lover, a personal past in Hollywood labor politics, a broken marriage. But the character is ultimately irrelevant to the larger drama. Simo's son is traumatized by George Reeves' death but Simo's quest and George Reeves' destiny are just not connected. Hollywoodland is a bit like those 'exposés of Apartheid crimes in South Africa —  where we spend too much time with white characters.

The movie instead flashes back from 1959 to 1951 or so, when Reeves began his affair with Toni Mannix. We witness a slow transformation of Ben Affleck's Reeves from a happy-go-lucky actor with big aspirations, to a demoralized also-ran. The sinister Eddie Mannix and Toni have an unorthodox open marriage that allows each of them to live with others; Eddie even pays for a swank Bel-Air home for Toni and George. But George never gets his hoped-for MGM audition and must settle for the showy yet underpaid Clark Kent role in TV's Adventures of Superman. As his agent says, sometimes actors can't act — sometimes they have to work. George Reeves is stereotyped into unrewarding TV stardom: Superman is famous but the role is a career dead end.
Hollywoodland goes in at least four directions at once, in two separate time frames. The responsible script doesn't create an Oliver Stone-like alternate reality with the basic facts. MGM's Strickland and Mannix may have quashed Reeves' plan to produce and direct but the movie doesn't suggest that they actually had him killed. Simo imagines several possible death scene scenarios to account for the alleged bruises on Reeves' body and mysterious extra bullet holes in the floor. He never fully believes any of them.

Hollywoodland demonstrates its maturity by not confecting a nefarious conspiracy. No evil Noah Cross emerges to silence the detective, remove the evidence and murmur, 'Forget it, Simo, it's Superman.' Simo's paying client takes a powder. The other unhappy players want to put the whole affair behind them, and there's no reason to think that they've been terrorized by sinister powers. Nobody knows exactly what the hell happened to poor Reeves. A reckless suicide is the most credible possibility.
Adrien Brody works hard to justify Simo's position as the film's starring character. With all the power plays going on we really don't care that Simo has a drinking problem. We certainly aren't on his side when he tries to pick up his son from school while drunk. (Note those terrific watchful school personnel — yep, we sheltered little '50s kids were well looked after).  It's implied that Simo lost his job at an investigation agency because he was too interested in showy Hollywood news. A former colleague slams him by saying he's trying to dress like Ralph Meeker. Measuring Louis Simo against Mike Hammer is a good call — our low-grade snoop is powerless against MGM's enforcer Strickling. There may be nothing to the cover-up besides avoiding embarrassment to Mrs. Mannix … but the cover-up is simply impenetrable.

The real stars are Diane Lane and Ben Affleck as Toni and George. Both actors are excellent … this was the first Affleck movie in which this reviewer liked both him and the character he plays. The pair convincingly handle the flashback section of the movie, dealing with Hollywood elite egos and George's diminished screen prospects. Poor George Reeves goes into Superman with trepidation and makes the best of a career-killing experience. The usual jealousies don't apply to the love story. Bob Hoskins impresses when we realize that Eddie Mannix loves his wife and is loyal to her even within their unusual marital arrangement.
The arcane details of movieland are by and large accurate. Adventures of Superman is properly placed at a third-tier level of Hollywood production where also-ran unheralded talent plies its trade. Among Toni and George's friends are Mr. and Mrs. Alford "Rip" van Ronkel (Kathleen Robertson & Richard Fancy), a starlet-screenwriter duo. Rip was one of the writers on George Pal's Destination Moon. Although the connection is real, I'll bet that 'Rip Van Ronkel' was included because the name conveyed the right kind of Raymond Chandler vibe.
The filming of the TV show is primitive and sloppy, as seen when Reeves narrowly misses injury in a poorly rigged flying scene. Refusing to hang from wires after being dropped to the hard studio floor, Reeves forced the special effects people to come up with other means to create a flying illusion. The script does distort a few facts. Audiences recognized Reeves in From Here To Eternity but his role wasn't cut down — in the book the character had a bigger part to play. There is also not much evidence to suggest that Reeves was adverse to personal appearances as Superman. To the contrary, it is reported that the engagements were an important source of income as the TV show paid so little. The moment when a kid points a real gun at the actor is reportedly an enlargement of one of Reeves' nervous remarks, and not an actual incident. It's definitely a 'print the legend' moment.
I was there, the excitement was real…
One thing Hollywoodland nails perfectly is the reaction of millions of eight year-olds when we heard the stirring Superman theme music launch a new episode of the show. Wherever we were, we'd come running as if personally summoned to fly to glory. It's an odd coincidence that Focus Features' Hollywoodland came out in late 2006 just as Warners was preparing a huge marketing push for all things Superman. The movie was a natural crossover plug for the other studio's full franchise, but in his commentary Bryan Reesman details the grief the producers experienced getting the rights to reproduce the Adventures of Superman title sequence — the Warner legal department did not cooperate. It's odd that Affleck looks so uncomfortable in the suit — he's got a much better build to play Superman than George Reeves had. It must have been a conscious choice to make Affleck's Reeves seem so awkward. I don't think anybody worries about the fact that actor Affleck has tried more than once to launch a superhero franchise movie series of his own.
Hollywoodland falls short by not resolving its themes. Simo eventually gives up, which leaves the picture without a climax. Superman works as a nostalgia icon for the innocence of the 1950s, but George Reeves' personal tragedy is not a mainline conduit to the essence of the period. The more the plot gets mired in its detective details and flashback intrigues, the more diffuse it becomes. A fascinating movie, Hollywoodland doesn't emerge as a satisfying whole. We remember the setup but not how it ends.
---

The KL Studio Classics Blu-ray of Hollywoodland is a handsome production, technically on the level of greats like Chinatown or L.A. Confidential. The lush soundtrack evokes the same spirit as well. Flashback events are color-timed bright and colorful, while the scenes taking place in 1959 are made lighter and yellower. The gentle color stylization is more evident during a second viewing, which also allows us to appreciate the choices in art direction. Los Angeles in 1959 is evoked without hitting us over the head with Edsels and hula hoops.
Kino's new commentary track is by the fast-talking Bryan Reesman, who seems enthused by everything on screen. He points out the great actress Lois Smith (who is still working at age 90) and reminds us that Diane Lane and Bob Hoskins had worked together over twenty years earlier on The Cotton Club. Reesman also points out the absolutely fearless actress Molly Parker, reminding us of her movie Kissed, which ought to have killed her career forever. Nope, she's done quite well. [I cut promos for Kissed at MGM/UA — when the executives found out what the movie was about, the assignment evaporated.]
Most of the extras from the older DVD have been ported over. Allen Coulter's commentary track concentrates on his directing choices. He's pleasantly serious and not self-absorbed. Coulter has a lot to say about creative touches added by Adrien Brody, like using his car keys in various ways throughout the movie to comment on his character. Coulter likens Louis Simo to George Reeves in that both men seek success by grabbing newpaper attention. But the audience never sides with the detective or his quest. Even in noir terms Simo is unlikeable, which really hurts the picture. When Simo really loses his cool and gets violent, it's because a former partner cheated him out of a cheap payday from a gossip magazine.
Extras include three EPK-like mini-docs on filming this Southern California movie, a lot of which was done in Canada. The experts paint Hollywood in the 1950s as a much less populous paradise but err in claiming that it wasn't polluted. Even Raymond Chandler remarked on the terrible L.A. smog of the early part of the decade. A selection of deleted scenes and a trailer round out the package.
Reviewed by Glenn Erickson
---
Hollywoodland
Blu-ray rates:
Movie: Very Good
Video: Excellent
Sound: Excellent 5.1 Surround and 2.0 Lossless Audio
Supplements: New audio commentary by Bryan Reesman; audio commentary by director Allen Coulter. Featurettes: Re-creating Old Hollywood, Hollywood Then and Now, Behind the Headlines; deleted scenes, trailer.
Deaf and Hearing-impaired Friendly? YES; Subtitles: English (feature only)
Packaging: One Blu-ray in Keep case
Reviewed: August 16, 2020
(6328holl)

Visit CineSavant's Main Column Page
Glenn Erickson answers most reader mail: cinesavant@gmail.com
Text © Copyright 2020 Glenn Erickson