Japanese cinema's earliest attempt to depict the full impact of the 1945 atom-bomb attack is one of the best anti-Nuke movies ever… yet it somehow stayed under the radar of American awareness for decades. The bombing is seen from only eight years' distance, when the nation was seemingly resisting coming to terms with its social and political implications; Hideo Sekigawa's account includes some subtle commentary on the indifferent political response to the plight of the victims… even in 1953. Arrow's extras include a Jasper Sharp video essay that fills in a lot of blank cinema history between Enola Gay and Godzilla. The impressive music score will seem familiar; it's by Akira Ifukube.

Hiroshima
Blu-ray
Arrow Academy
1953 / B&W / 1:37 flat / 104 85 min. / Street Date July 14, 2020 / 24.99
Starring: Eiji Okada, Yumeji Tsukioka, Yoshi Katô, Masayuki Tsukida, Takashi Kanda, Isuzu Yamada.
Cinematography: Shunichirô Nakao, Susumu Urashima
Film Editor: Akikazu Kôno
Original Music: Akira Ifukube
Written by Yasutarô Yagi
Produced by Takerô Itô, Takeo Kikuchi
Directed by Hideo Sekigawa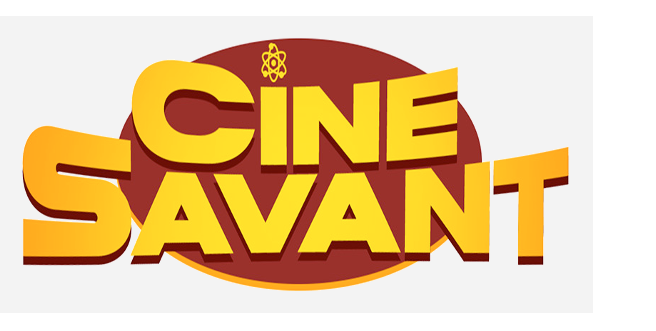 Considering that it was made after the Japanese occupation was lifted, Hiroshima is an impressively even-handed drama and a good resource when considering the present reassessment of the use of atomic bombs on Japan in August of 1945. It's also a realistic, serious presentation of the experience of the victims of the first bomb, as the narration says, 'exploded over people.' Eight years later Japan had hardly begun to absorb the meaning of what had happened, and exactly why.
The excellent text and video essays on Arrow's disc of Hiroshima present the emotionally powerful and historically-significant film without sensation or hysteria. The movie sticks to the facts of the first atom attack and what was finally being acknowledged about its lingering effects. Attentive TCM viewers got a preview screening of Hiroshima a few weeks ago, preceded by Kaneto Shindo's Children of Hiroshima (Genbaku no ko, 1952). Both TCM's introduction and Arrow's liner notes report that a Teacher's Union independently financed Hiroshima because the first film was thought to be too sentimental.
Children of Hiroshima ( → ) sees the bombing through a young woman's sense-memory.  Poetic avant-garde imagery represents some of the bomb's effects. The teacher revisits the city in 1949 and talks with a colleague now dying a slow death. When she sees the famous 'shadow of the sitting man' preserved on the side of a building, director Shindo dissolves to the man as he must have been sitting that morning, and then back to the plain concrete wall. As the teacher tries to imagine the impact of the bomb we see flowers that instantly wilt, and stylized images of tattered and bleeding bodies turning like statuary. Sentimental it may be, but it is more than effective. Don't miss Children of Hiroshima if it comes your way.
This follow-up production Hiroshima is a more graphic, spell-it-out account of the fate of the city. Schoolchildren in 1952 are just beginning to come to terms with what the bomb did. Teacher Kitagawa (Eiji Okada) must deal with a student who begins bleeding from her nose and must go to the hospital. He explains radiation effects on the blackboard. Some students studying the event read a German scholar whose words rather timidly suggest that the citizens of two Japanese cities were used as guinea pigs to assess the bomb's strength. A full third of his students may be affected. We learn about a boy who has dropped out and become a juvenile delinquent. We also see the 'Hiroshima Maidens,' maimed women who were publicized to raise money for victims in general. [Entire later movies carried the theme of Hibakusha, women survivors socially shunned and deemed unsuitable for marriage.]

Then begins a flashback to August 5 of 1945. Two families are putting up with wartime hardships, including staying up all night in air raid shelters. On the morning of the 6th a mother's three children are at various schools, the same with the two kids of soldier Mr. Endo (Yoshi Katô).  The high school students are drilled by fierce home guard soldiers, and beaten for the slightest inattention. They participate in patriotic team labor to clear demolition sites. Teacher Yonehara (Yumeji Tsukioka) is leading her teenaged girls when they hear another "B" — a high flying American bomber. The air raid sirens are silent.
The air strike happens at about 27 minutes in. From that point on all is transformed. Hiroshima is turned into a dark, smoky hell. The mother (Isuzu Yamada) and Mr. Endo, both seriously injured, frantically search for their children. Neither is fully successful. Caught in the open when clearing rubble, teacher Yonehara and her students stumble to the river like zombies, and a sad end. Mr. Endo searches for a week. His kids find him only when he's too sick to respond. People are dying for myriad reasons, many in shock from untreated issues and just fading away. In a hospital, patients protest that no outside help is coming. The military authority holds a meeting. When doctors and scientists confirm that they have indeed been hit by Truman's atomic bomb the commander pronounces them defeatists, and orders more public discipline so that victory will not be lost. The attack and aftermath sequence lasts more than half an hour.

The last forty minutes bring us slowly back to the 'present' of 1953. The city and its bomb shrines become the site of 'atom tourism' for U.S. military personnel, some of whom are accompanied by Japanese women. Morbid souvenirs are sold; a man covered with scars displays them to visitors. Beggar boys learn to say 'hang-gree' to cadge Hershey bars and Lucky Strikes from 'hello people' (Americans).
We find out that that dropout from teacher Kitagawa's class was Mr. Endo's son Yukio (Masayuki Tsukida), who lost his sister and spent most of his childhood running away — from a job, an uncle and a reform school. A crippled girl that he likes dies of lingering 'bomb sickness.' Yukio sees Charles Chaplin's Monsieur Verdoux and absorbs its pessimistic, defeatist message. Young Endo's values have become so feral, he enlists other orphaned beggars to raid a bomb shelter where people died en masse, and to sell the skulls they find to Yankee tourists.  Yukio writes an English-language sales pitch message on each skull, saying that the victim is grateful to receive the bright American light from the sky.

Images of Kitagawa and his students marching with Peace Day crowds in the center of Hiroshima segue to a vision out of Abel Gance's J'Accuse: joining the multitudes paying homage at the peace shrine are the dead of Hiroshima. Schoolboys rise from the ashes and Yonehara leads her schoolgirls from their watery graves. Ghost soldiers are followed by ghost Kindergarten children.
Was Hiroshima not seen here for so many decades because it was 'unsuitable?'  Was it officially discouraged, or was it simply uncommercial?  We're told that it was given a limited U.S. release in 1955 by a small outfit called Continental. Arrow's reverse disc jacket reproduces Continental's one-sheet art, with the tag-lines "The shocking story behind the most ravaged city on earth!" and "It blasts you out of your seat!" We are told that the film was shortened by almost twenty minutes, but don't know if the cuts were made to the early dramatic scenes, or to the post-blast horror scenes.

It really hasn't been seen since; I don't think it was a part of the general discourse on atom war that began with the wide release of On the Beach in 1959. Shots from Hiroshima also became part of Alain Resnais' complicated editorial constructions in 1959's Hiroshima, Mon Amour, which also starred Eiji Okada.
Hiroshima may have been an independent, non-studio production, but it is as big and expensive-looking as movies get. Thousands of extras are used, and entire streets and neighborhoods represented, in both before-and-after states. The special effects are quite good, as is the editing around the detonation — a few frames of white flash, then a dust impact wave and an expressive shot of a horse falling. From that point on all is transformed. Where one happened to be seems to have made all the difference between being roasted alive or crushed by debris or perhaps just being badly singed. But anyone who remained in the city for more than a few hours would be seriously affected by radiation.

Here in the U.S. we didn't dwell on the victims of Hiroshima and Nagasaki — any questions in my house were redirected to the notion of wartime retribution for Pearl Harbor and Bataan, just as is suggested in the movie's opening narration. I didn't know what the post-bomb experience was like until late-70s PBS shows began describing a black hell under smoke, with those victims that could move unable to free untold numbers of trapped survivors killed by rapidly spreading fires. Back in 1952 Hiroshima doesn't shy from the horrors of thousands of dazed people staggering about in shock, not realizing that they're mortally wounded. The badly burned seek the imagined safety of the waterways, where they expire by the hundreds.
Almost everything we see is a practical effect — acres of shattered buildings are populated with hundreds of equally shaken extras. The special makeup is believable and graphic. Every shot in the center aftermath section is crowded with masses of wounded, sick and dying people, with little if any disaster relief from the outside.
A parting note: Somebody complains that when outside doctors finally came to Hiroshima, they weren't there to help people but to study the bomb's effects on them. The first doctors we see in a post-calamity situation, who aren't victims themselves, are examining people in a clinic. The movie doesn't say whether these doctors are from a Japanese agency, or from an occupation army research unit. They are Japanese and have neat clothes and clean tools. When the main doctor describes what he sees to a note-taker, he speaks in German. It makes sense that some Japanese doctors would have gone to school in Europe before the war. But why hide what they're saying from the victims?  It's another subtle statement by the filmmakers: these doctors don't want the victims to know what's happening to them. They aren't patients, they're merely research subjects.
The German language lines aren't subtitled, and might slip by many viewers. I don't think this language distinction is mentioned in the disc extras.
---

Arrow Academy's Blu-ray of Hiroshima is an excellent encoding of a restored film element in better-than good shape. There is some damage and a few shots with fluctuating contrast. But for sharpness and detail the show looks extremely good. The unrelieved reels of people staggering through a hell of shattered wood, bricks and roofing tiles, with fire and smoke all around, are indeed like the later horror movie Jigoku.
A major draw for collectors will be Akira Ifukube's grim, mournful music score, which adds immeasurably to the experience. Ifukube makes use of choral effects for certain passages. For U.S. viewers the music and dark destruction will connect the show to Godzilla. In another year Toho's allegorical transformation of the atom threat into a giant monster captured Japan's imagination, becoming far more popular than realistic treatments of the same subject. Neither Children of Hiroshima or Hiroshima reached a large Japanese audience. Even Akira Kurosawa's serious study of 'atom angst' I Live in Fear (Record of a Living Being, Ikimono no kiroku 1955) would itself not prove popular on a national scale. It wouldn't be released in the U.S. until 1967.
The research in Mick Broderick's insert booklet essay explains the complex resistance Hiroshima came up against, even with the American Occupation finished. Japanese distributors wanted scenes cut that were considered too radical, and too anti-American. Without a strong distributor, the Japan Teacher's Union found itself mired in the political details: accused of exploiting Hibukusha, etc.. The poetic Hiroshima was rejected for being too artsy, and the realistic Hiroshima was undercut by conservative politics.
Essayist Jasper Sharp's booklet essay is an extensive career overview of Hideo Sekigawa. He amplifies Broderick's assertions that Hiroshima's distribution was stunted by conservative politics. Leading English-language critic Donald Richie identified the filmmakers as Communists and the film as stridently anti-American. This makes sense; if American right-wingers were watching, they'd have labeled the film as Red as soon as they saw the poster for Monsieur Verdoux.

Sharp also contributes an excellent video essay that adds greatly to the film-watching experience. He chronicles practically every Japanese film that references the bombing, even an earlier Occupation-era drama in which some refugees briefly visit the city. We see selected clips from Children of Hiroshima. Sharp ties Sekigawa's career to that of Kaneto Shindo, who returned more than once to fierce anti-Nuke themes. Perhaps a strong 'don't mess with the American relationship' feeling could account for the lack of marketing push behind these early anti-Nuke pictures. The two essayists say that Hiroshima's placing blame on the Japanese military is an important factor: the leftists in Japan were the only ones to oppose or criticize the nation's catastrophic, militaristic war of expansion.
The biggest extra is Hiroshima Nagasaki Download, a feature length 2011 documentary in which a journalist travels from Canada to Mexico, taping the memories of surviving atom bombing victims. It's of great value but belabored by its somber, respectful pace, and director Shinpei Takeda's use of a journal format, making himself part of the story.
Star Yumeji Tsukioka is seen in a brief standard-def home video interview. She's proud of her participation in the film, and explains how she begged to be let out of her studio contract elsewhere long enough to play the girls' teacher Yonehara. She tells us that one reason she was so determined is that Hiroshima is her home town.
Reviewed by Glenn Erickson
---

Hiroshima (1953)
Blu-ray rates:
Movie: Excellent
Video: Excellent -minus
Sound: Excellent
Supplements: Archive interview with actress Yumeji Tsukioka; Interview documentary Hiroshima Nagasaki Download (2011, 73-min.), featuring interviews with American survivors of Hiroshima and Nagasaki, with an introduction by director Shinpei Takeda; new video essay by Jasper Sharp. Illustrated insert booklet featuring essays by Mick Broderick and Jasper Sharp.
Deaf and Hearing-impaired Friendly? YES; Subtitles: English (feature only)
Packaging: One Blu-ray in Keep case
Reviewed: August 19, 2020
(6330hiro)

Visit CineSavant's Main Column Page
Glenn Erickson answers most reader mail: cinesavant@gmail.com
Text © Copyright 2020 Glenn Erickson