Every breakout independent hit seems like a miracle. This delightful 'little' picture was fated to be ghetto-ized into ethnic theaters before its producers opted to distribute it themselves. Capturing a vibrant part of the immigrant experience, Joan Micklin Silver's micro-production often has a big-picture look; it charmed audiences and became a sleeper success. Star Carol Kane was nominated for an acting Oscar as 'Gitl,' a woman with Old-Country values plus the grit and determination to win a better life. Also with fine performances from Steven Keats, Mel Howard, Dorrie Kavanaugh and Doris Roberts.

Hester Street
Blu-ray
Cohen Media Group / Kino Lorber
1975 / B&W / 1:85 anamorphic 16:9 / 90 min. / Street Date March 8, 2022 / Available from Kino Lorber / 29.95
Starring: Carol Kane, Steven Keats, Mel Howard, Dorrie Kavanaugh, Doris Roberts, Stephen Strimpell, Lauren Frost, Paul Freedman, Martin Garner.
Cinematography: Kenneth Van Sickle
Production Designer: Stuart Wurtzel
Film Editor: Katherine Wenning
Original Music: Herbert L. Clarke
From a story by Abraham Cahan
Produced by Raphael D. Silver
Written and Directed by Joan Micklin Silver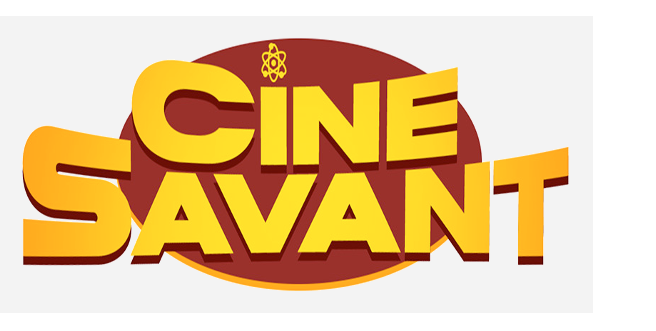 Joan Micklin Silver's delightful slice-of-life romantic comedy Hester Street was almost consigned to the ethnic film ghetto before its makers decided to self-distribute it. The story of Russian immigrants Gitl and Jake became a sleeper hit of 1975, a time when few independent American films — especially those not in color — were making much news. It's a great place to celebrate the unique actress Carol Kane; director Silver was clearly driven to make the movie and we'll bet that finding Ms. Kane for this perfect part was a big part of her inspiration. The landmark show is a genuine woman director's picture back at the beginning of the Women in Film movement. The presentation includes extras from earlier disc editions, and a pair of new interviews with the filmmaker.
In soft, sensitive B&W Hester Street is a witty and thought-provoking adaptation of author Abraham Cahan's tale of Jewish immigrants in New York City, focusing on the attitudes of barely-assimilated new Americans: do they cling to the rich heritage they left behind in The Old Country, or reinvent themselves with new values?  Writer-director Joan Micklin Silver and her talented cast create characters that capture our hearts without resorting to bald sentimentality. These are un-idealized, imperfect people.

1896. Dapper immigrant Jake (Steven Keats) scrapes by as a sewing-machine operator in a sweatshop on the Lower East Side. He's actively romancing Mamie (Dorrie Kavanaugh), a single lady he has met at a dance school. Then a letter arrives advising him to expect new arrivals from the Old Country — his wife Gitl (Carol Kane) and their small son Joey (Paul Freedman). On a false promise of matrimony, Jake borrows money for furniture from Mamie. When Gitl arrives Jake barely lets her out of the apartment. He resents her for being a 'greenie,' a greenhorn, but also because her presence is cramping his Tomcat lifestyle. With little attention from Jake, Gitl is happy that their neighbor Mrs. Kavarsky (Doris Roberts) tries to help out. One of the few other friendly faces is that of their boarder, Mr. Bernstein (Mel Howard), a shy scholar who also must toil over a sewing machine to earn a meager living. Will Gitl even figure out what's going on?
Great movies about the immigrant experience aren't rare items. There's Kazan's epic America America, The Godfather Part II and even parts of The Night They Raided Minsky's, to quickly name three. Joan Micklin Silver's Hester Street is not a genre story but an unassuming light drama centered on just a few characters. It was made on a tight budget but manages a convincing 1896 atmosphere mainly through one impressive set, a street corner in the Jewish section of New York City that in itself took over ten percent of the filming budget. But the film's real charm is in its delicate relationships. The story of Gitl's difficult introduction to her new life grabs us from the start. We understand these interesting immigrants and are fascinated by their cultural acclimation.

Jake is ambitious but neither very bright nor very honest. He's content to chase women while ignoring the fact that he has a wife and child back in Russia. He's been here long enough to define himself as an American: his beard is gone, he doesn't use the old language, and he's anglicized his name. He repeatedly declares that in this new country everyone is equal and that nobody can even tell he is Jewish. No matter what problems they have all the immigrants love America — the contrast is too great between their new lives and the insecurities they fled in Europe.
Gitl is the perfect Greenie, a newcomer who will not for a minute consider abandoning the head coverings she wore back in Russia. Jake thinks he's outgrown her when the truth is that he's had it too good in his new life as a Casanova, third-class. He boasts about dropping 'the old ways' yet when he learns of his father's death we see him performing an emotional mourning ritual. Jake's response to the unwelcome Gitl is casual, petty cruelty. She tries to win his approval but he still goes out to visit his ladies and prostitutes. Jake really stands in the way of his wife's assimilation. When Gitl finally takes Mrs. Kavarsky's advice and shows her real hair to the world, Jake's abusive reaction is enough to break the marriage.
Hester Street shows us that Gitl arrives still immersed in old-world superstitions, like putting salt in little Joey's pockets to ward off the Evil Eye. She's in awe of their boarder Bernstein, a quiet gentleman who was a Jewish scholar back in Russia. We can see what's coming between Jake and Gitl and Bernstein and Dorrie, but it's a pleasure to watch the drama take shape. Along the way we're offered several setpiece scenes of neighborhood life. Joey learns English before Gitl does because his father loves to take him out to the street to show him off. Marriages and divorces are taken care of at the local level, by Rabbis whose caring wisdom binds the community together. The quiet Gitl proves to possess a sharper business brain than anyone, providing the film with an amusing, uplifting conclusion.

We now better appreciate first-billed Steven Keats' contribution, after seeing his fine performances in Peter Yates' The Friends of Eddie Coyle (a gun-smuggling felon) and even John Frankenheimer's Black Sunday (an Israeli secret agent). It's no surprise that Jake tries to shake off his responsibilities to Gitl — America just offers too much space and freedom, and she's come to represent everything he wants to escape. Jake is more American than he thinks he is — he's already grossly underestimating the women in his life — Gitl and Mamie.
Carol Kane's Gitl is a wonderful creature, and her performance was nominated for an Oscar. The woman seems so tiny and frail until one realizes how much work she can do, and how determined she can be when she knows what she wants. Steven Keats's Jake shows more pride for his moustache than he does his own wife. He'll either straighten out his attitudes or he won't — in America everybody has the freedom to be a jerk, too. The 'other woman' Mamie shows some smarts and dignity of her own and thus earns our respect.
Mel Howard's Bernstein is a remarkably deep character, considering that this was his first attempt at acting. Doing a lot to hold the story together is the experienced performer Doris Roberts, of Jack Garfein's Something Wild and Leonard Kastle's The Honeymoon Killers). Ms. Roberts refuses to play a broad stereotype and becomes all the more believable for it.
I would rate Hester Street an efficient bias-and-stereotype killer, and thus a valuable item — a movie that's good for people, and not in a light-comedy 'chicken soup' way. The immigrants speak in what we're told are authentic accents, but the real value is seeing Eastern European immigrants of the day as 'just folks' trying to get along like the rest of us. None are villains; Bernstein is a gem and so is Jake's boss in the the little sewing shop. And those little old rabbis are responsible, thoughtful men trying to make life better for everyone.
---

Cohen Media Group / Kino Lorber's Blu-ray of Hester Street is a truly handsome encoding of this charming favorite — it is brighter and more distinct than the good HvE DVD from 2004. Kenneth Van Sickle's cinematography achieves a vintage feel without tricks, mostly following Ms. Silver's straightforward, close-in-on-the-characters approach to directing.
The older interviews have been retained, with actresses Carol Kane and Doris Roberts, and the late producer Raphael D. Silver. Raphael just decided one day to support his wife's desire to make the film, and backed her all the way. When distributors ignored the finished picture or were willing to show it only in ethnic neighborhoods, he took John Cassavetes' advice and distributed it himself, a gamble that paid off when the film was honored at several film festivals. Joan tells one fun production story, about the horse in the street market scenes: it was the most expensive actor, because it came with trainers and other legally-mandated handlers. Since they could only afford one horse, they re-used him in different scenes by repainting him several times with water-based colors.

Host Shonni Enelow talks to Ms. Silver for two new interviews, one on her general career and the other on how Hester Street came to be. Producer Raphael Silver sounds like the most supportive husband / business partner an ambitious director could wish for.
One very nice extra is a nine-minute reel containing the film's original opening plus some outtakes of early scenes. It's narrated by author and filmmaker Daniel Kremer, who explains that Elia Kazan advised Ms. Silver to drop her original opening showing more scenes of Jake at work, and begin with the scene at the dancing school. The old title sequence was edited (or maybe just suggested) by the well-known Ralph Rosenblum; authentic vintage NYC footage is intercut, just as Rosenblum had done for montages in William Friedkin's The Night They Raided Minsky's.
Hester Street played the Los Angeles Film Exhibition (FILMEX) in 1975 at the Plitt theaters in Century City, a year when I volunteered to cart prints around for the big Science Fiction Marathon. At the opening ceremony we got to see Hitchcock's final feature Family Plot, which turned out to be something of a letdown. But festival director Gary Essert's big outdoor party was a blast, a thrilling circus where they served champagne while elephants danced under a fireworks display. Inside the big hall Steve Nielson and I saw Martin Scorsese enjoying an exhibition of Polish film posters. Do readers remember the multi-level Plitt complex, with a concert hall, two terrific theaters and even a Playboy Club? When we watched the circus festivities from a balcony, I saw Carol Kane standing to my side for a few minutes, with her boyfriend or husband, having a good time as well. What a smile!  She deserved her success.
Reviewed by Glenn Erickson
---
Hester Street
Blu-ray rates:
Movie: Excellent
Video: Excellent
Sound: Excellent
Supplements (Kino Lorber):
Two new interviews with director Joan Micklin Silver by Shonni Enelow
Archival audio commentary track with director Joan Micklin Silver and producer Raphael Silver
Archival interviews with key cast and crew members
Original opening title sequence and outtakes with audio commentary by Daniel Kremer
Restoration Trailer.
Deaf and Hearing-impaired Friendly? YES; Subtitles: English (feature only)
Packaging: One Blu-ray in Keep case
Reviewed: March 7, 2022
(6682hest)

Visit CineSavant's Main Column Page
Glenn Erickson answers most reader mail: cinesavant@gmail.com

Text © Copyright 2022 Glenn Erickson