Jules Dassin's powerful picture was a hit in Europe but remained mostly obscure here, despite featuring the great Melina Mercouri and a score of Continental stars. Adapted by two blacklistees in exile it doesn't try to hide its revolutionary aims — Nikos Kazantzakis's uncompromised storyline places The Church as a main obstruction to social progress, justice, and life & liberty. It's no wonder it wasn't 'movie of the week' in 1957. It's been beautifully remastered at its original CinemaScope width, uncut.

He Who Must Die
Blu-ray
KL Studio Classics
1957 / B&W / 2:35 widescreen / 128 122 min. / Street Date September 6, 2022 / Celui qui doit mourir / Available through Kino Lorber / 29.95
Starring: Jean Servais, Carl Möhner, Grégoire Aslan, Gert Fröbe, René Lefèvre, Lucien Raimbourg, Melina Mercouri, Roger Hanin, Pierre Vaneck, Nicole Berger, Maurice Ronet, Fernand Ledoux.
Cinematography: Gilbert Chain, Jacques Natteau
Production Designer: Max Douy
Film Editors: Roger Dwyre, Pierre Gillette
Original Music: Georges Auric
Written by Ben Barzman, Jules Dassin French dialogue by André Obey from the novel Christ Recrucified (The Greek Passion) by Nikos Kazantzakis
Produced by Henri Bérard
Directed by Jules Dassin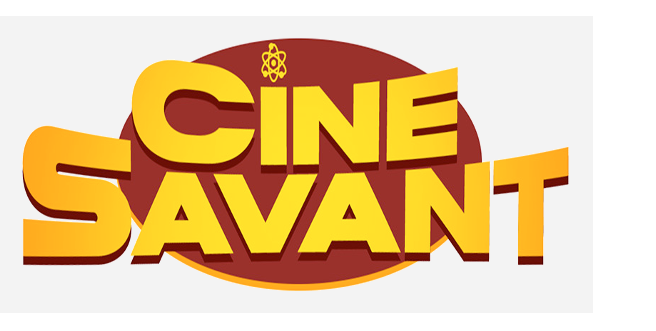 No blacklisted director had the roller-coaster career ride that Jules Dassin did. His Communist affiliations put him on the wrong side of the ugliest divide in Hollywood, where being named by HUAC meant artistic banishment. Darryl F. Zanuck found work for Dassin in England but Clare Boothe Luce, Roy Brewer and Zsa Zsa Gabor saw to it that no European producers would hire him for three years.
Then the monster hit Du Rififi chez les hommes made Dassin viable again outside the United States, and its producer Henri Bérard asked Dassin to make a second picture. Dassin says that he was shown Nikos Kazatzankis's book The Greek Passion and he fell in love with its combination of political fire and humanist drama, all presented as a 'life imitates theater' allegory. Norma Barzman claimed that Dassin seized the project because it would be filmed in Greece and had a perfect part for the married Greek actress Melina Mercouri, with whom he was already in love.
Rififi re-booted Jules Dassin's career so sharply that it's said that some in Hollywood wondered who this new French director could be — 'Julie Dassin' from Connecticut and raised in Harlem suddenly acquired a French pronunciation — 'Zhool Dah-sahn.' His next film was an international deal, again starring Jean Servais and Carl Möhner from Rififi and added talent from Germany and Greece. It was filmed on the island of Crete, where the author Nikos Kazantzakis was all but worshipped — Crete's airport at Heraklion is named after him.

Technically a French film, Celui qui doit mourir (He Who Must Die) is unlike any other by Jules Dassin. It's his only production in CinemaScope. Many scenes use hundreds of extras, all Greek locals. Dassin filmed almost everything out in the elements in rocky hill towns, but with no loss of directorial finesse. To collaborate on the script Dassin employed his fellow blacklistee Ben Barzman, who had likewise been forced into exile just as his career was getting under way, with Joseph Losey's The Boy with Green Hair. Harassed by our State Department, Barzman continued to write in Paris, mostly for the similarly exiled Losey. Working with Kazatzankis's complex story wasn't easy. Barzman's wife Norma claimed that Dassin's contribution was limited to dropping by for discussions, and to read from The Bible.
Thirty-one years later, Martin Scorsese's film of Kazatzankis's The Last Temptation of Christ would be the target of misguided protests led by American TV revivalists. He Who Must Die's message is overt: if Christ were to return, he'd be re-crucified. Although there's plenty of bile left over for anti-Turkish spite, most of the film's ire is reserved for The Church in the person of a Greek Orthodox Priest, who is portrayed as the major obstruction to decency, justice, human values and Christian ethics.
If the allegory were incompetent this would all be moot — but Jules Dassin makes it into a powerful, if rather exausting, ordeal. I can't see it being embraced in the U.S., then or now.

We open somewhere in Turkey in 1921. The Turkish Army burns a rebellious ethnic Greek village to the ground and massacres most of its population. The remaining 200 starving survivors, led by the Priest Fotis (Jean Servais) and the strongman Lukas (Carl Möhner), walk to another prosperous hill town. In front of the whole population they beg the Priest Grigoris (Fernand Ledoux) for hospitality and mercy.
Grigoris shares civil rule of the town with the prosperous Patriarcheas (Gert Fröbe of Goldfinger), but the real power lies with the Turkish governor Agha (Grégoire Aslan), a dissolute military overseer who prefers to enjoy his pleasures and stay out of local Greek Christian issues. Grigoris rejects Priest Fotis' plea for help. When the townspeople express charitable desires, Grigoris proclaims that the 'dirty strangers' carry cholera. Run out of town, the exiles set up camp on a nearby hillside, with nothing to eat. Their children continue to die from starvation.
The prosperous town has just organized its once-in-every-7-years Passion Play. Individuals chosen for roles in the huge local event are given special honors. A merchant, the postman Yannakos (René Lefèvre), and Patriarcheas's handsome son Michelis (Maurice Ronet of Purple Noon) are to play apostles. The butcher Panagiotaros (Roger Hanin) is bullied into playing Judas. The beautiful widow Katerina (Melina Mercouri) is the town's unofficial prostitute; although the peasant ladies shun her, she is chosen to play Mary Magdalene. The idealistic shepherd Maniolos (Pierre Vaneck) is tapped to play Jesus, even though he speaks with a bothersome stutter.

First the postman, then Maniolos and Michelis, and soon Katerina and other villagers take the side of the starving exiles, deeply moved by their plight. Patriarcheas assumes that his son Michelis will obey him, so as to insure his inheritance and marry the pretty Mariori (Nicole Berger of Shoot the Piano Player). Believing that Maniolos's speech problem is a sign of low intelligence, Priest Gregoris expects to easily control him. But Maniolos overcomes his low self-esteem to rally much of the town to defend the newcomers. Unable to silence these upstarts, Gregoris resorts to grand theatrics and threats of excommunication. When that doesn't work, he persuades Governor Agha to use force against what are now armed rebels.
Gert Fröbe's fat cat Patriarcheas owns everything and doesn't want his applecart overturned. But his favored son rejects his princely marriage plans, and joins with Pierre Vaneck's shepherd / Christ to Do the Right Thing. Their Pageant roles do indeed become part of the political drama. The allegorical aspect of the story is kept right up front, with the message that true Christian ideals are revolutionary, 'for the people.'
Melina Mercouri looks appreciably younger than in her international breakthrough picture, Dassin's Never on Sunday. Her Katerina sleeps with most any man but becomes inspired to stay loyal to Maniolos, in solidarity to The Cause. When the shepherd undergoes a crisis of self-doubt, Katerina motivates him to be courageous and bold — to risk everything for what is right.
The movie is a downbeat call for revolution, plain and simple. The organized Church is corrupted by power politics, and Priest Grigoris clearly doesn't want to share his authority with the charismatic Priest Fotis. Governor Agha just wants to luxuriate with his underaged boy 'companion,' and let the Christians kill each other. With the excuse of keeping the peace with the Turkish overseer, Grigoris continues to preach lies and hatred.

Jules Dassin's picture is top-level in every regard — it's original, dramatically sound and very well-acted. He kicks off He Who Must Die in the middle of a massacre, with a master-shot pullback in a burning town with Turkish cavalry at the gallop and a score of executed villagers lashed to the pillars of a building. Dassin's crew must have laid dolly tracks everywhere — his camera is in constant motion on the steep streets and rocky hills.
Dassin balances his ten or so neatly-drawn characterizations with the mobs of extras that frequently fill the frame. Instead of standing around gawking, the Cretan locals are motivated, active and directed by Dassin to be an integral part of the drama. The hundreds of extras here seem to be living the experience, rather than being utilized as background color, or a mute chorus. Dassin's collective aim succeeds where most leftist dramas fail.
Production assistant Herve le Boterf wrote in The New York Times that filming in the wilds of Crete was possible only because Jules Dassin inspired the full-hearted cooperation of the rural population. The locals were so 'into' the story that none of them would don uniforms to play Turkish troops. The production had to recruit U.S. soldiers from a nearby military post.
In the same year Michael Powell's crew filmed in Crete for his WW2 thriller Ill Met by Moonlight, and used a Greek chorus to express the solidarity of the Cretan partisans. With his army of committed extras, Jules Dassin came away with something much more 'alive' and dynamic.
The show's one fault is over-length. We soon figure out the overall conflict and want things to move forward more quickly. But the power struggle in the town becomes repetitive. Dassin stages some convincing stand-offs and gunfights, and the ending is strong. But since we all know how Passion Plays end, the drama feels pre-ordained. The finale prepares for all-out war and ends with a 'to the barricades' sentiment appropriate for a 1930s WPA Federal Theater Project play.

Niko Kazantzakis heartily endorsed the film at Cannes, likely because it was faithful to his book. This was another boost for Dassin, as blacklist politics still made him a pariah with festival attendees from Hollywood. Former friends and associates turned their backs or made excuses not to have to acknowledge his presence. Dassin said that the happy exception was movie star Gene Kelly, who purposely took his arm and with a big smile walked him into a screening. It had already been established that Kelly was bulletproof where the blacklist was concerned, but it was still a great gesture.  *
Although he was snubbed at Cannes, the American press didn't condemn Dassin or ignore his film. It premiered in New York late in 1958, in French with subtitles. In his interviews Dassin avoided the word blacklist, saying only that he had become unemployable in Hollywood. Critic Bosley Crowther championed He Who Must Die and even wrote a second review expressing his disappointment that it hadn't been more popular in New York, and his regret that it had failed to win the New York Film Critics award for Best Foreign Language Film. A newspaper strike may have contributed to its weak opening. Probably in response to the success of the Dassin-Mercouri Never on Sunday and Topkapi, the film was reissued briefly in 1965 with an English-dubbed soundtrack.
Jules Dassin and Melina Mercouri didn't wed until 1964 but they went forward as a major power couple in European filmmaking and Greek politics. Ms. Mercouri came from a political family and served two terms as Greece's Minister of Culture. Dassin became an 'honorary Greek;' they were outspoken in their condemnation of the military junta that ruled the country from 1967 to 1974, the one dramatized in Costa-Gavras' scalding political drama "Z." Dassin helped his wife's campaign to promote the return to Greece of The Elgin Marbles, stolen by England in the early 1800s. The marbles feature in their 1962 film Phaedra, and there's as yet no sign that they will ever be returned.
---

The KL Studio Classics Blu-ray of He Who Must Die is an excellent and flawless encoding of a Jules Dassin film that has evaded this viewer for a very long time. Dassin and his cameramen use the CinemaScope frame as well as anyone, always coming up with striking but natural compositions. Dassin was one of those directors with a built-in knack for knowing where to put the camera; his groupings of extras never look phony. The example just above shows the technique of breaking up the frame into different areas, organizing the horizontal expanse to avoid the random look of some 'scope pictures.
The show was released at two lengths, causing us to wonder which 6 minutes were removed for the shorter American version. The disc carries the longer cut in its original French language with subtitles. MGM restoration supervisor John Kirk recently wrote that the English re-dub track had gone missing, long ago; it does exist but it's only for the shorter 122-minute cut.
Daniel Kremer does well with his audio commentary. He has to gather all the information he can to cover the long film. The trailer included is a text-only 1965 reissue item from Lopert Films, the subsidiary used by United Artists for controversial pictures like Never on Sunday (and all of Dassin's UA pix), Resnais' Muriel, Franju's Eyes without a Face and Billy Wilder's Kiss Me, Stupid.
Reviewed by Glenn Erickson
---
He Who Must Die
Blu-ray rates:
Movie: Very Good
Video: Excellent
Sound: Excellent
Supplements:
Audio commentary by Daniel Kremer
Theatrical reissue trailer.
Deaf and Hearing-impaired Friendly? YES; Subtitles: English (feature only)
Packaging: One Blu-ray in Keep case
Reviewed: August 28, 2022
(6787die)
*   Patrick McGilligan and Paul Buhle Tender Comrades St. Martin's Press 1997 (also Norma Barzman's quotes)

Visit CineSavant's Main Column Page
Glenn Erickson answers most reader mail: cinesavant@gmail.com

Text © Copyright 2022 Glenn Erickson