First films of important directors usually feel like warm-ups, but not so this suspenseful story of 'twilight' people living in and around casinos. Paul Thomas Anderson writes and directs in a style that guarantees our full attention at all times. Philip Baker Hall, John C. Reilly, Gwyneth Paltrow and Samuel L. Jackson assay riveting main characters, with Philip Seymour Hoffman in for a brief turn at the crap tables. It's all behavior and relationship detail — are we reading each individual correctly?   Are we going to learn more about them?  When the surprises come, the story takes shape in its own unique way.

Hard Eight
Blu-ray
Viavision [Imprint] 14
1996 / Color / 2:35 widescreen / 102 min. / Street Date October 28, 2020 / Sydney / Available from ViaVision
Starring: Philip Baker Hall, John C. Reilly, Gwyneth Paltrow, Samuel L. Jackson, Philip Seymour Hoffman, Melora Walters.
Cinematography: Robert Elswit
Film Editor: Barbara Tulliver
Original Music: Jon Brion, Michael Penn
Produced by Robert Jones, John Lyons
Written and Directed by Paul Thomas Anderson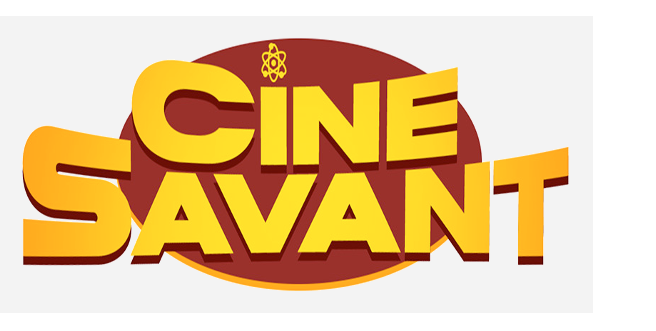 I never warmed up to Paul Thomas Anderson's Boogie Nights or his Magnolia, but there's no denying that the man knows his way around an intense emotional workout. He still directs stacks of short subjects and music videos; of his features I was strongly impressed by the book adaptations There Will Be Blood and Inherent Vice.
Like many people I'm only catching up with Anderson's first feature way after the fact. Hard Eight is really good, a signpost picture of the 1990s. What is it exactly — a crime story, a gambling saga, a thriller?   As with early Tarantino it plays games with film form (film formalism, actually) but tries to distill narrative to a minimum, putting its stress on character instead. Characters don't talk to move the story along, the center of interest is their behavior on screen. It's a lot less complicated than any of Anderson's subsequent pictures, with just a few characters. Hard Eight is quite an achievement — very different, and definitely not derivative of the hot director of the hour, Quentin Tarantino.

Anderson has a knack for original characters that reveal themselves not so much through emoting as they do just 'being.'  All characters are of course artificial performance constructs, but this batch comes across as intensely believable … they're not selling something, they just are.
(No Spoilers.)  Sydney (Philip Baker Hall) picks up the forlorn, destitute John (John C. Reilly) at a mid-desert cafe, promising to take him to Vegas and help him get on his feet. Why Sydney is so interested in the derelict isn't clear. It's not a sex pickup, a possibility that worries John at first. Calm, paternal and patient, Sydney overcomes John's worries. He teaches him how to get free favors from a Las Vegas casino by playing a system with a 'rate card.' Two years later, the directionless John is sort of an unofficial protégé of Sydney, and accompanies him as a co-gambler. More contacts enter the picture. Jimmy (Samuel L. Jackson) is another player who apparently has heard of Sydney before. He says he works casino security. Sydney disapproves of Jimmy's bad language and aggressive attitude. Sydney also takes a paternal, protective interest in Clementine (Gwyneth Paltrow), a waitress and sometime hooker. Sydney is no miracle man, just sane and careful, as is seen when he takes on a gambling challenge from an arrogant young craps player (Philip Seymour Hoffman). When trouble comes, it's messy and almost irrational — Clementine and John make some extremely bad decisions, and Sydney takes a big risk to help them extricate themselves.

Is Sydney leading this young man into a trap?  Hard Eight immediately draws viewers in — we really want to know what's going on. We start out with a dozen unanswered questions about John and Sydney, none of which have simple answers. It's not a writer's dodge, withholding vital information, but more like real experiences in our own lives. How common is it to know someone for years, only to then learn something about them that you can't believe you weren't told about before?  To the film's credit, the secrets finally revealed are so appropriate that we can't believe we hadn't thought of them ourselves.
Paul Thomas Anderson wanted to call the movie 'Sydney,' and Philip Baker Hall's character is central to the movie. Hall's previous claim to fame was his tour-de-force performance in Robert Altman's Secret Honor. Here his sallow-faced Sydney always wears a suit and a tie and seldom sees the light of day. Sydney is more calm and controlled than in his other Anderson roles — even when threatened with death, he knows what he's doing.
John C. Reilly had eight years of pro credits behind him but most of us became aware of him through his Anderson pictures. His character isn't particularly bright, and certainly needs guidance. He's also capable of thoughtless, rash acts — one full day with Clementine and they're both up to their necks in idiotic criminal activity. We're not sure that John's adulation of Sydney is a good thing — he emulates the older man's behavior and dresses just like him as well.

Actress Gwyneth Paltrow was likewise already a known quantity, with plenty of experience in popular pictures like Se7en; we like her in this picture very much. Clementine the cocktail waitress gets along as best she can, habitually short of money and easily tempted. Like John she's unstable, and capable of disconcerting extremes. Her face lights up when Sydney treats her with respect, but she later seems hell-bent on crashing her life for less than nothing, and taking John with her. There is some reserve of enormous pain within her, a feeling of futility.
Samuel L. Jackson's Jimmy is the only character that casually swears, although it's refreshing to see him in a movie where not once is heard the N word. Jimmy is the film's only 'mechanical' character, as he provides both conflict and answers to some of our questions. Philip Seymour Hoffman's contribution isn't much more than one camera angle, but he makes a firm mark.

To its credit Hard Eight doesn't strike us as a deliberate 'neo-noir' — it owes more to theater than to the earlier film style. Although we get interesting insights into the world of 'daily gamblers' it's not a study of the gambling mentality, like Karel Reisz and James Toback's The Gambler with James Caan. We're given a definition of the term Hard Eight and a primer on how to pull off a particular casino scam, not that I fully understand either. The story is really about 'twilight people' that live in a world without moral markers and signposts, where weak souls like John and Clementine do dumb things that they might pay for, for the rest of their lives.
I know movies that operate a bit like Hard Eight, that are fairly satisfactory but don't need to be seen twice — Leaving Las Vegas comes to mind. P.T. Anderson's characters are so rich that I'm ready to watch his show again, just to read Sydney and Clementine's faces for more clues about their personalities. No wonder that Anderson immediately jumped to vastly more complicated, more populated interpersonal epics … as a killer first film, this even tops Tarantino's Reservoir Dogs.
This is not a good movie for anyone trying to shake a smoking habit. Everybody smokes, constantly; scenes revolve around lighting cigarettes and bumming cigs. A screwy mini-flashback features a bizarre 'matchbook accident,' that would only happen to a luckless fellow like John. I guess it's a precursor to the crazy coincidence-killing backstory that opens Anderson's Magnolia.
---

Viavision [Imprint]'s Blu-ray of Hard Eight, licensed from Paramount, looks terrific. We're told it didn't get much of a release when new — MGM supposedly had it briefly for U.S. theatrical but I was with the company at the time and heard nothing about it. That's a shame, as it could have caught on. The show plays extremely well on a fairly large monitor, giving us a strong memory of individual setups, like the opening scene outside the diner.
The extras appear to come from a Tristar DVD from 2000. Two commentaries are present, both with the director and Hall. The first is just with those two, with Hall explaining his background and Anderson talking a-mile-a-minute about his picture, heavy on the profanity. The second commentary brings in Michele Satter from The Sundance Film Institute, and leans heavily on the development process, and the experience of other Institute filmmakers. Other collaborators enter the commentary as well.
One cut scene is sourced from a VHS transfer. More interesting are the original Sundance 'Lab' scenes that show just how much of Hard Eight's feel and style was in place from the very beginning. After reading more about Anderson, we now want to see his 1993 warm-up picture Coffee & Cigarettes with Philip Baker Hall and Miguel Ferrer.
Reviewed by Glenn Erickson
---
Hard Eight
Blu-ray rates:
Movie: Excellent
Video: Excellent
Sound: Excellent
Supplements: Audio commentary with Paul Thomas Anderson and Philip Baker Hall; 2nd audio commentary with Anderson, Hall, Michelle Satter (Sundance Film) and various crew members; deleted scene: 'The Kiss;' Sundance Institute Filmmaker Lab scenes, trailers.
Deaf and Hearing-impaired Friendly? YES; Subtitles: English (feature only)
Packaging: One Blu-ray in Keep case in card sleeve
Reviewed: December 19, 2020
(6411hard)

Visit CineSavant's Main Column Page
Glenn Erickson answers most reader mail: cinesavant@gmail.com

Text © Copyright 2020 Glenn Erickson