Bring back the Age of Aquarius! Olive Films returns with the company's best Signature Edition ever. The show is an excellent choice for a special edition, as seen by the simply terrific interviews in its battery of added value featurettes. Top creative contributors have been tapped for some great memories. Rather than filming a simple adaptation, Milos Forman reinterprets the hit show, allowing Twyla Tharp's choreographic genius to soak into most every scene — the result is a marvelous melding of theatrical and cinematic effects.

Hair
Blu-ray
Olive Signature
1979 / Color / 1:85 widescreen / 121 min. / Street Date June 30, 2020 / 39.95
Starring: John Savage, Treat Williams, Beverly D'Angelo, Annie Golden, Dorsey Wright, Don Dacus, Cheryl Barnes, Richard Bright, Nicholas Ray.
Cinematography: Miroslav Ondricek
Film Editors: Lynzee Kingman, Stanley Warnow, Alan Heim
Music: Galt McDermott
Written by Michael Weller from the musical book by Gerome Ragni and James Rado
Produced by Michael Butler, Lester Persky
Directed by Milos Forman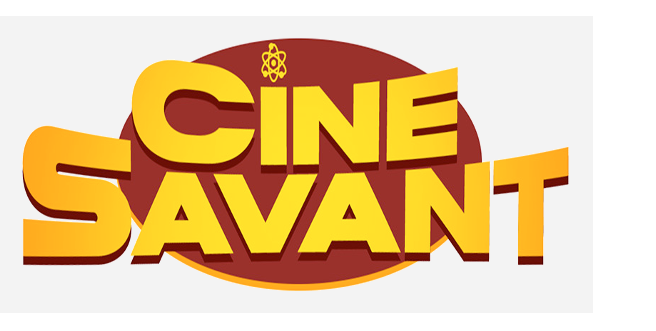 Until I saw the excellent extras on this Olive Signature edition I thought, 'what's wrong with the existing Blu-ray of Hair?'  When I wrote my first review in 2011, several knowledgeable fans of the play and movie wrote in to tell me more about it. Tony Dale made me aware of two-score talents that came from the show or contributed to it, that aren't clearly identified in the credits. The two hours or so of featurettes on the new disc introduce us to some fascinating, articulate people: actors, editors, a choreographer and a designer. Director Milos Forman's film now seems even more accomplished.
Critics ask where the great movie westerns have gone but the real M.I.A. genre is the Hollywood Musical. With the exception of occasional stage adaptations, movies about performers, and rock freak-outs like Tommy, by the 1970s traditional movie musicals seemed long gone. Things became so dire that when the talented MGM veteran Bobby Van performed a little song and soft-shoe in Ross Hunter's DOA groaner Lost Horizon, audiences applauded: "Look, there's somebody with talent!"

That makes 1979's Hair something of a standout. Although based on the controversial 1968 'American Tribal Love-Rock Musical,' Milos Forman and writer Michael Weller reorganized and rewrote enough of the show so that theatergoers would hardly recognize it. With a group of gung-ho actors, choreography by Twyla Tharp and fine cinematography by Miroslav Ondricek, this rethought musical can almost be classified as a film original. It has its share of rough spots, and it goes without saying that the stage originators weren't impressed (they did take the money). But Forman and company achieve what many thought was impossible — their movie beautifully communicates the freaky counterculture anti-war vibe of the late 1960s. Even better, it never humiliates itself.
The only disparaging word I've heard against the adaptation comes from longtime CineSavant correspondent 'B,' for whom the film's decision to stage the song Good Morning, Starshine in broad daylight is a near-unforgivable stumble.

The stage play didn't have a story per se, and defined its characters almost exclusively in song. Forman's movie expands the show in all directions, and does indeed shift it somewhat toward mainstream tastes. Arriving in New York for induction into the army, Oklahoma boy Claude Bukowski (John Savage) wanders into Central Park and falls in with a group of pan-handling hippies: irrepressible leader George Berger (Treat Williams), pregnant flower child Jeannie Ryan (Annie Golden), long-haired Woof (Don Dacus) and black hipster Hud (Dorsey Wright). When Claude falls in love with socialite Sheila Franklin (Beverly D'Angelo), the group helps him win her by crashing a debutante party. Claude sleeps in the park, gets arrested, drops acid and bonds with his new 'tribe.' When he ships out to a training center in Nevada, the group follows with Sheila. The plan is to sneak on base to let Sheila and Claude get together before his unit leaves for Vietnam.
A quick explanation of the differences between the stage Hair and the movie can be found at a convenient and hopefully accurate Wikipedia page; what's interesting are the disconnects left over after the re-shuffling of the characters and plot — the lost reference in the song Manchester, for instance. The play was almost exclusively about anti-war activism, and the movie spreads itself out to include Middle America (Claude is now a cowboy) and class snobbery (Sheila is now a daughter of the rich). Jeannie's unborn child, once fathered by an unknown stranger, is now either Woof's white baby or Hud's 'chocolate brown' baby.

We can understand the original authors not liking the introduction of more mainstream themes. The lyrics with all the taboo vocabulary have been retained, but Easy to Be Hard has changed function completely. Once Sheila's lament that war activist Claude saves his energies for 'the bleeding crowd,' the song now frames Hud's fianceé (Cheryl Barnes) protest that the man she knows as Lafayette has abandoned his baby and wife-to-be. The scene is perhaps the most emotional in the movie, while Cheryl Barnes' song is the musical highlight of the decade. In the more radical play Jeannie was unconcerned about the future of her baby, and Woof and Hud just loitered around waiting to see who's the father. The movie instead stresses that the Tribe needs to accept its responsibilities as would any normal family.
These new humanist angles make Hair more accessible even as they go against the grain of the original concept. The play was a shock theater display of 'colorful' words, but also a pro-free love, pro-drug, anti-Flag gauntlet to L.B.J.'s war complete with on-stage nudity. Big city audiences could attend and call themselves trendy; we curious in smaller towns heard sanitized cover versions of the less controversial songs on A.M. radio. Just ten years later, Hair had already become a flower-power artifact. The idealistic movement existed for a brief moment and then was gobbled up by the consumer culture.

Of course the movie is a different animal. By 1979 Woodstock had to be re-explained to the mass audience. Hair doesn't need to explain what the Vietnam war is or what draft card burning means but it augments many of its songs with marvelous Twyla Tharp choreography and clever physical effects. Aquarius achieves majesty with its love-in dance in Central Park. Police horses join in the fun. The acid trip song (Hare Krishna, at least partially) is now a surreal spectacle in a cathedral, with dancing women incarnating ancient goddesses and mime-dancers 'walking' through the air in a delightful stage effect. Claude imagines Sheila as a grossly pregnant bride, flapping her arms like a duck and flying as well. I hope that my long-gone high school girlfriend saw these scenes, she would have loved them.
We're told that the play's on-stage nudity came during a curtain number, and was always voluntary. The movie instead has the intrepid group of dropouts take a midnight skinny dip in Central Park. The funny musical numbers depicting the hi-jinks at the induction center are either liberating or in bad taste, depending on one's outlook. A row of black officers sing in harmony as they inspect the naked draftees. The movie originally received a PG rating. That was 41 years ago, of course, and times have certainly changed. With the country now bitterly fragmented into warring culture camps, Hair now seems more radical and more healthy than ever.

The new plotline reaches its ending through an ironic switcheroo at the training base, after a few minutes of fairly restrained criticism of the Army. Sheila's not-so-consistent debutante dropout has gone naked in the middle of New York, purloined a car and now seduces a hard-luck soldier (Richard Bright) to be with Claude one more time before he jets off to the presumed oblivion of Vietnam. Veteran director Nicholas Ray pulled himself together to play the crusty general, but besides the machine-gunning of a loudspeaker playing rock music, little attempt is made to ridicule the services. Hair instead ends with the cinematic equivalent of a curtain number, as our new tribal family gathers around a military grave and thousands of hippies protest outside the White House, waving flags and singing songs. We can become nostalgic for the idealistic spirit of the time, even if it never got farther than a dream. The entertaining Hair may not be the original rock 'n' roll 'F___ Y___' to the war that the play was, but it can stand on its own merits.
By the time Hair was released John Savage was already famous for his role in The Deer Hunter, taking the spotlight away from the talented Treat Williams' big break. It was also a big step for Beverly D'Angelo — this show and her stint as Patsy Cline in the next year's Coal Miner's Daughter put her career into a winning groove. Milos Forman rehired Dorsey Wright for a small part in his next movie, Ragtime; singer-songwriter Don Dacus was known at the time as a member of Chicago. Singer Annie Golden has the perfect clueless/sensitive look for a gum-chewing vagabond. I'm a big fan of a stirring song she performs in the otherwise unwatchable feature cartoon The Pebble and the Penguin. Ms. Golden's voice is heartbreaking: Sometimes I Wonder, Reprise.
---

The Olive Signature Blu-ray of Hair is the expected fine transfer of this delightful, beautifully made musical. One reason that Miroslav Ondricek's images look so good is that so few opticals were used for transitions. A simple cut was good enough for the directing genius from Czechoslovakia.
This looks to me like a new transfer, or at least the title sequence has been improved. The older disc had soft and dirty titles, and this encoding appears to have been sourced from a clean textless element, with recombined titles. The older disc lists 5.1 stereo, etc., and Olive's box just says 'stereo,' but I can't compare them directly. The new one sounds quite robust.
The older Fox/MGM Blu-ray had only a trailer as an extra. Some Olive Signature efforts are better than others (Invasion of the Body Snatchers is superb), but this one is the most satisfying to date. I think all of the added value material is new.

Treat Williams shares a rewarding audio commentary with the assistant director Michael Hausman. I'm not exactly sure when Hair filmed. We're told that John Savage started out sharing some time for retakes for The Deer Hunter, but Treat Williams also had a big part in 1941 the live action of which filmed much of the first half of 1979. They talk about Hair taking a year to edit, so perhaps Williams' Stretch Sitarski for Steven Spielberg was a big step down after his bravura leading role as Berger.
The five featurettes produced by Elijah Drenner are copyrighted 2020 and have durations between twelve and thirty minutes each. The Tribe Remembers gathers enthusiastic and inspiring interviews with Beverly D'Angelo, Don Dacus, Ellen Foley, Annie Golden, John Savage and Dorsey Wright. Nobody makes an ego thing out of their contribution. All but Savage describe the experience as a gift from heaven and praise Milos Forman as a genius who elicited the best from all around him.
Cutting Hair gives us career stories from editors Lynzee Kingman and Stanley Warnow, who also celebrate their luck yet are candid when talking about their beginnings — Warnow found that his first career path in cinematography wasn't the best match, while Kingman talks about learning to work in a documentary editing room by making disastrous mistakes. They're just as engaging as the actors. Artist, Teacher, Mentor is a good but more conventional ode to Milos Foreman from director James Mangold. Hair Style gives us the memories of Stuart Wurtzel, who remembers that he joined the movie by fabricating structures to aid the choreographer's rehearsals. Forman just liked him, and he became the production designer. He won this big job over many contenders.

The best featurette is a lengthy talk with choreographer Twyla Tharp. Entitled Making Chance Work, it simply lets the compelling, convincing Tharp speak her mind. She charts how she was slowly enticed into working more than a year on Hair — in the end she was decided it was a good idea because it gave her dance ensemble employment but also time to do other things. Tharp addresses things we're curious about — the numbers on irregular grass slopes in Central Park were indeed dangerous for the dancers. She explains how she choreographed non-dancers by incorporating the movies they could do into her designs — any movement you can repeat can become a dance. People always remark on the prancing police horses. They were already trained to prance in step — she invented dance moves to mimic what the horses were doing. Just about everything Ms. Tharp says emerges as found wisdom.
One reason to possibly keep the 2011 Fox/MGM Blu-ray, is because its extra audio tracks in seven separate languages. The dubs are for dialogue only — sorry, no new lyrics in Hungarian. The one non-fault I find with Olive Signature discs is the difficulty in extracting their keep cases from the sturdy but too-tight card sleeves.
♩Let the sun shine in, but also Let the disc slide out. ♪
Reviewed by Glenn Erickson
---
Hair
Blu-ray rates:
Movie: Excellent
Video: Excellent
Sound: Excellent
Supplements: Audio commentary by assistant director Michael Hausman and actor Treat Williams
The Tribe Remembers with actors Beverly D'Angelo, Don Dacus, Ellen Foley, Annie Golden, John Savage, and Dorsey Wright
Making Chance Work: Choreographing Hair with choreographer Twyla Tharp; Cutting Hair with editors Lynzee Klingman and Stanley Warnow; Hair Style with production designer Stuart Wurtzel; Artist, Teacher, Mentor: Remembering Milos Forman with director James Mangold;
Essay by critic Sheila O'Malle; Trailer
Deaf and Hearing-impaired Friendly? YES; Subtitles: English (feature only)
Packaging: One Blu-ray in Keep case
Reviewed: June 28, 2020
(6299hair)

Visit CineSavant's Main Column Page
Glenn Erickson answers most reader mail: cinesavant@gmail.com
Text © Copyright 2020 Glenn Erickson