It's a big international action epic, filmed in Mexico with a French director. Anthony Quinn is an 18th-century bandit who liberates a Mexican hamlet from marauding Yaqui Indians and a villainous Charles Bronson. Quinn is good, and all the necessary elements are present: fights, handsome scenery and a big battle… but it's fairly tepid stuff, simplified and prettified. Leave it to Ennio Morricone's epic music score to bind it all together. With Anjanette Comer, Sam Jaffe, Silvia Pinal and the same fifteen or so well-connected actors that cornered roles in all big Mexican films made with foreign money.

Guns for San Sebastian
Blu-ray
Warner Archive Collection
1968 / Color / 2:35 widescreen / 111 min. / La bataille de San Sebastian / Available at Amazon.com / Street Date June 15, 2021 / 21.99
Starring: Anthony Quinn, Anjanette Comer, Charles Bronson, Sam Jaffe, Silvia Pinal, Jorge Martínez de Hoyos, Jaime Fernández, Rosa Furman, Leon Askin, Ivan Desny, Pedro Armendáriz Jr., Jorge Russek, Aurora Clavel, José Ángel Espinosa 'Ferrusquilla', Enrique Lucero, Chano Urueta, Francisco Reiguera, Emilio Fernández.
Cinematography: Armand Thirard
Art Directors: Robert Clavel, Roberto Silva
Film Editor: Fraçoise Bonnot
Assistant director: Juan Luis Buñuel
Original Music: Ennio Morricone
Written by James R. Webb (English screenplay), Serge Gance, Miguel Morayta, Ennio De Concini from the novel by William Barby Faherty
Produced by Jacques Bar, Ernesto Enríquez
Directed by Henri Verneuil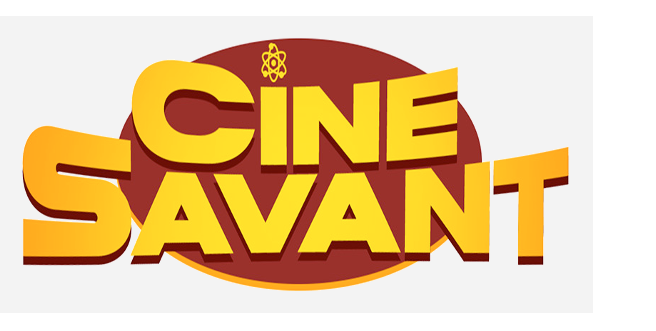 MGM teamed with French filmmaker Henri Verneuil to direct this action epic, a Franco-American-Mexican co-production filmed entirely in Mexico. It's upscale filming all the way, with a big star and famed creatives behind the camera. The presentation says 'prestigious epic' but a thin script and pat characterizations limit its appeal. Although Anthony Quinn's best work was mostly behind him at this point, he shows considerable strength as a Mexican bandit who becomes a reluctant liberator. There may be different international versions of the film. James R. Webb is listed as the screenwriter on this English-language version, but other names including the famous Ennio De Concini are presumably credited on an alternate European version. A few years back we were given both versions of director Verneuil's superior gangster thriller The Sicilian Clan; not so here.

Guns for San Sebastian promises to deliver something potentially big and David Lean-ish … but soon opts for situations and action one would see in any ordinary western. The filmmakers do mount a fairly elaborate battle for the finale. Only Anthony Quinn distinguishes himself in the large cast; none of the roles are developed beyond the bare necessity of moving the storyline forward. Sam Peckinpah fans take note: the roster of actors includes many Mexican faces you'll immediately recognize, even if the names aren't familiar.
Things are pretty rough in rural Mexico in 1747, a country ruled by a Spanish viceroy. Bandit Leon Alastray (Anthony Quinn) is wounded by the soldiers of Col. Calleja (Ivan Desny) but is given sanctuary in the cathedral of Father Joseph (Sam Jaffe). The Vicar general (Leon Askin) and the Bishop (Francisco Reigueira) retaliate by reassigning Father Joseph to the church at San Sebastian, a remote, forgotten place where local Yaqui Indians led by 'Golden Lance' (Jaime Fernández) kill any priest that dares show his face. Leon escapes capture and accompanies Father Joseph to the faraway town. There they find that the brigand Teclo (Charles Bronson) has made the local population live in the hills, as protection from the Yaquis. Teclo says nothing can be done, but he's really in league with Golden Lance to continue fleecing San Sebastian's poor farmers. Father Joseph dies, and Leon takes responsibility for the town. A strange coincidence results in a statue of St. Sebastian 'bleeding' which convinces the townspeople that Leon has holy powers. They eagerly follow his instructions to build a dam that will insure irrigation for their corn. Yet the townspeople abandon their new leader the moment the Indians take more lives.

Discovering Teclo's crooked deal with the Yaquis, Leon goes back to the city. He uses his bedroom relationship with the governor's wife Felicia (Silvia Pinal) to obtain weapons and a cannon with which to defend San Sebastian. The citizens build fortification walls and practice with their new guns, while Leon brokers peace with Golden Lance, using the gift of a white horse. But Teclo makes sure that the conflict becomes an all-out war.
There's nothing new here except the unusual 18th-century time frame: just as in The Magnificent Seven a charismatic fighting man shows some Mexican peons how to stand up for their rights. The storyline doesn't show us much about Mexico 250 years ago, and quite a few things happen that seem highly unlikely. Not for a minute do we think that a colonial authority would turn over military munitions to a stranger. For all the governor knows, Leon will use them in a revolt against the Spanish crown. And for that matter, are the San Sebastianos all ex-soldiers?  After one shot of the farmers eagerly lining up with their new muskets, they become responsive fighting men. On the other hand, the miraculous statue is a nice touch. Even now we frequently hear about similarly popular 'miracles.'

This movie project was exactly the kind of expensive foreign investment that brought in jobs and money, and a small core of industry Dons pretty much had the Mexican film biz sewn up tight. As John Sturges discovered, scripts were vetted for content that might reflect poorly on the Mexican image. We see no evidence of squalor or social decay — all the peasants and even the Indios are decently dressed and clean. Although you'd think horses were valuable possessions, even the impoverished, inexperienced young Kinita is an excellent rider.
The lack of naturalism extends to the spectacular locations. Almost every scene takes place amid rock formations that look like modern art sculptures. The Yaquis live in an area with rich green grass that looks better tended than that in most city parks.
The beautiful waterfall at Saltito is a handsome setting for the dam-building scenes and a violent skirmish; it looks much more attractive here than it did three years before in Sam Peckinpah's Major Dundee. The Falls are a public tourist attraction but must have been placed off limits for weeks. The film company was allowed to build large dams above the falls, and then blow them up for an action scene. It's no myth: money talks, señor.

Anthony Quinn gets to partake of spectacular action scenes, and he's not always stunt-doubled. The actor may have found the brutalities scripted for Leon Alastray attractive, for the same reason that Marlon Brando gravitated toward parts where he's beaten and tortured. The bandit Alastray is shot and dragged behind a horse. He's also hung up in a tree, a bit like the martyrdom of the historical Saint Sebastian. None of these events rise above a PG level of gruesomeness. After being strung up by his wrists, all Leon does is wash his hands somewhat painfully.
Things aren't all unpleasant for Leon. He gets to bed the frisky Silvia Pinal, the lusty, daring star of Buñel's Viridiana and Simon of the Desert. But Leon avoids being led Alastray led astray by the loyal, worshipful Kinita (Anjanette Comer of The Appaloosa and The Loved One). It's a real nothing role for the talented Ms. Comer. Kinita does little more in the movie but act noble and follow Leon around like a puppy.
Sam Jaffe's priest gives the first two reels a solid boost but departs before the arrival of Charles Bronson's Teclo. Bronson comes across as his standard surly, humorless bad guy with no character to portray, beyond a few comments about the lack of respect for mestizos like himself. Teclo performs some standard spaghetti western-style cruelties and then scraps with Quinn in a series of fights. "I should have killed you the first day I saw you," says Teclo, and we realize that the poor screenwriters haven't thought anything through. Neither the characters nor a theme are developed.

Sneaking suspicion Number One is probably unfair: was Guns set in 1747 to distance it from more modern times, to avoid comparisons with Cold War politics and to keep the Mexican-image public relations censors from getting too pushy?  Number Two: was the film given so many unnecessary tiny speaking roles to pad the payroll for the Mexican equivalent of Actor's Equity?  With some exceptions this is the same batch of capable faces that show up in Sam Peckinpah's films: Jorge Russek, Enrique Lucero, José Chávez and Aurora Clavel (The Wild Bunch), Enrique Lucero and Francisco Reguiera (Major Dundee). Director-turned-actor Chano Urueta from The Wild Bunch sticks out very clearly, with the same shock of white hair. Jorge Martinez de Hoyos (The Magnificent Seven) is here, but dubbed by Paul Frees. Handsome singer-actor Ferrusquilla (aka José Ángel Espinoza) is present, along with international film veterans Fernand Gravey (The Great Waltz) and Ivan Desny (Lola Montès). All have fairly small roles and nobody gets much of a chance to shine.

The most amusing small role is the crafty church official who sees that Father Joseph is banished from his nice city church. He's our favorite Leon Askin, a big asset in Billy Wilder's hilarious One, Two, Three. When he sees San Sebastian's shattered church at the end, he assigns a new priest, played by Pedro Armendáriz Jr.. He doesn't look at the bullet-riddled church and proclaim, "Totally unacceptable, full of holes."
We're told that the powerful industry figure Emilio Fernández is in there somewhere too — I'd easily believe that he dispensed these foreign-paycheck jobs to his actor friends, and dictated which technicians found work behind the scenes. For instance, the film's many horses were wrangled by the famed Chema Hernández. They're truly spectacular, but I doubt that any other supplier had much of a chance for a big job like that. 'El Indio' Fernández may have been a union-mandated 'shadow director' paid for just being on the set, as he was for The Magnificent Seven.

In the final estimate Guns for San Sebastian is a worthy time-killer, an attractive action picture with decent direction and lively action. Just don't expect anything particularly fresh or creative. That final battle is about as good as second-unit work gets — horses jump, cannons roar, adobe walls explode, and men tumble from horses and fall from the church belfry. The editing is just fine. One shot of a row of women reloading muzzle-fed rifles accounts for the unceasing barrage of gunfire. But most of the combatants remain so anonymous, that the same three stunt men could be dying four times each.
MGM was obviously responding to the success of big action movies, some of which were westerns; Hollywood's contribution to big-scale action epics filmed in Mexico or Spain would continue with pictures like Villa Rides and 100 Rifles. MGM would later distribute The Wrath of God, an extremely cynical Mexican slaughter-fest. Robert Mitchum one-ups his own Harry Powell, as a fake priest who wields a Thompson submachine gun.
Nowadays, any time I see the name Ennio Morricone on a movie I want to see it. His beautiful main theme is truly uplifting; I don't see a solo voice credited anywhere but the choral effects remind us of the best of Il maestro's classic Italo western scores. Oh wait, if you hurry you can get the last copy of the original score on sale at Amazon. Look at the price … don't expect a bargain we'd find at a used record store.
---

The Warner Archive Collection Blu-ray of Guns for San Sebastian is a fine-looking encoding of this handsome picture. It's the last film credited to the French cinematographer Armand Thirard, a favorite of H.G. Clouzot. The bright images were reportedly blown up to 70mm for Australia with a 6-track stereo soundtrack added. The WAC lists the disc's audio as simple 2.0 stereo. Ennio Morricone's music comes through extremely well, especially that beautiful main theme, that fits somewhere between a spaghetti western track and his music for The Mission.
A very long, repetitious and explosion-heavy trailer is offered. We're also given a faded but intact 1968 behind-the-scenes featurette with plenty of images from the set. We see director Verneuil and Anthony Quinn speaking in French and the crew speaking in Spanish. One of the featurette editors is the great Bud Smith, while future gravel-voiced narrator Don La Fontaine is credited for audio editorial.
NOTE: None of the images shown are screen grabs. The visual quality of the Blu-ray is much better than any of them. Some of the advertising is a bit wonky, as if the artists weren't told about the 18th-century setting: for instance, a few poster images show Anthony Quinn holding a wild west-style Colt repeating pistol.
Reviewed by Glenn Erickson
---
Guns for San Sebastian
Blu-ray rates:
Movie:Good + /-
Video: Excellent
Sound: Excellent
Supplements: 1968 MGM featurette; trailer.
Deaf and Hearing-impaired Friendly? YES; Subtitles: English (feature only)
Packaging: One Blu-ray in Keep case
Reviewed: June 20, 2021
(6523guns)

Final product for this review was provided free by The Warner Archive Collection.
Visit CineSavant's Main Column Page
Glenn Erickson answers most reader mail: cinesavant@gmail.com

Text © Copyright 2021 Glenn Erickson