Robert Donat snagged an Oscar for this sentimental crowdpleaser, a Best Picture nominee in Hollywood's 'Golden Year' of 1939. The genteel chemistry between Donat's shy schoolteacher and the charming personality Greer Garson broke hearts, and made Ms. Garson one of MGM's top names for the next decade. It's one of the studio's English productions, filmed in the shadow of the coming war. A glowing new digital restoration redeems 70 years of not-so-good TV prints.

Goodbye, Mr. Chips
Blu-ray
Warner Archive Collection
1939 / B&W / 1:37 Academy / 115 min. / Street Date January 24, 2023 / Available at Amazon.com/ 21.99
Starring: Robert Donat, Greer Garson, Terry Kilburn, John Mills, Paul Henreid, Judith Furse.
Cinematography: Freddie Young
Art Director: Alfred Junge
Film Editor: Charles Frend
Original Music: Richard Addinsell
Written by R.C. Sherriff, Claudine West, Eric Maschwitz from the novel by James Hilton
Produced by Victor Saville
Directed by Sam Wood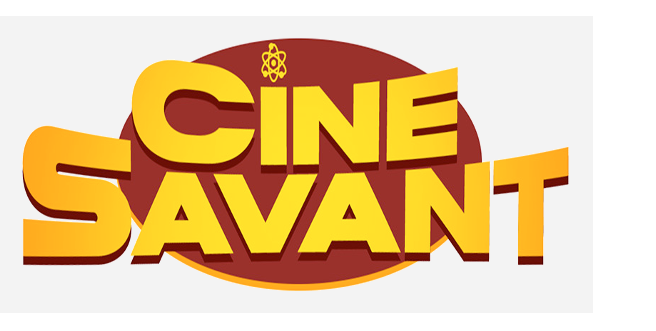 No, it's not about the terrible Chips Ahoy! cookie Pandemic. This is more about Hollywood's vaunted year of 1939, when the big 5 studios had the world by the tail. The moguls maintained control, more or less, of their stars. Their film factories worked six days a week, and the craft guilds had just begun to exert influence. The studios' parent companies owned most of the nation's movie theaters. MGM's Louis B. Mayer was reportedly the highest-paid executive in America.
By 1939 MGM was already promoting itself as a glorious American institution that never stops entertaining 'the little people' with its roster of More Stars Than Are In The Heavens. It was also moving internationally. Popular American product so overwhelmed England's theatrical marketplace, the country legislated protections. In part to work around this, in 1937 Metro established a production wing in London, which was even more economical for them than Hollywood's closed shop — compared to their American counterparts, English actors and writers didn't demand superstar wages.

English actor Robert Donat was also a name star here. He had played the lead in Rowland V. Lee's made-in-Hollywood The Count of Monte Cristo and was well known in the States for starring in popular British films like The 39 Steps, Knight Without Armor and The Ghost Goes West. His The Citadel (1938) was filmed by the new MGM London company as well. The kind of prestige attraction associated with MGM's 'tradition of quality,' Goodbye, Mr. Chips was adapted from the popular novel by James Hilton, the author of Lost Horizon. Although panned by some critics — the film is sentimental to the core — it still plays as an honest diversion, with sincere performances, good direction by the underrated Sam Wood, and an optimistic attitude toward people in general. With the world spinning quickly into a major conflict, audiences welcomed the film's reassurances.  England was 'forever,' and Germans were good people at heart.
The story covers much of the lifetime of a timid English schoolteacher. Acting skill and makeup artistry convincingly ages Robert Donat from an optimistic young man to a frail old retiree. The movie also made MGM's English import Greer Garson into an instant star. The polite chemistry between Garson and 's characters charmed audiences. Some critics were wary of the old-fashioned tear-jerker but audiences loved it.  It claimed eight Oscar nominations including Best Picture. Donat's acting feat gave him the show's one win, for Best Actor.
The first film school generation had little use for Goodbye, Mr. Chips, as director Sam Wood wasn't singled out for auteur status and we weren't looking for affirmations of stuffy traditions. Would a general 2023 audience have any patience for the picture?

The character-driven story presents an idealized image of English prep school culture.  Despite his best effort, Brookfield School's enthusiastic new teacher Charles Edward Chipping (Robert Donat) makes a disappointing start, by failing to establish a rapport with his students. The first career goal is to be named a House Master, but Chipping is always passed over. Doubting that he'll ever be more than a mediocrity, Chipping takes a hiking vacation in Bavaria with fellow instructor Staefel (Paul von Henried, looking leaner than in his later Warners' classics as simply Paul Henried). On a foggy mountain peak he meets the delightful Katherine Ellis (Greer Garson). She brings him out of his shy cocoon and makes him feel worthy,  as though his life has possibilities. He gets up the courage to propose, and with Katherine's support takes proper charge of his vocation. But Chipping's 'happily ever after' only lasts a short while.
Using mostly English actors, Goodbye, Mr. Chips is one of those long-haul multi-generational stories in the Edna Ferber mold, like Cimarron or Show Boat. Only here the generations are provided by a succession of English school boys, fine lads all. Robert Donat's basically pleasant Mr. Chipping evolves from eager novice through disappointed failure, and finally to happy success. Never losing his basic optimism, Chipping finds fulfillment with the new crops of bright children that he teaches. Brookfield is an extended family.

Americans were (are?) easily impressed by stuffy English traditions. The underachieving Mr. Chips is a great man because he's part of something bigger than himself. The closed-off world of school is an emotional cocoon. Dialogue shorthand is used to mark the passage of time, with boys and faculty referring to major world events that tell us it's 1885, 1914, etc. One teacher even remarks on H.G. Wells' first book, saying it's simply 'too fantastic.'
MGM movies set in England promoted the nation as a beacon of enlightenment and friends with all the world. German teacher Staefel is Chipping's best pal, perhaps because they're both outsiders; he's the movie's warmest character. It's still a glamorous MGM production — shown back-packing their way across Europe, Staefel and Chipping have somehow brought formal garb to wear to a fancy Viennese ball.
As a primer for teachers trying to be more popular with their students, Mr. Chips doesn't provide much useful advice. The shy, unassuming Mr. Chipping is jeered by the boys and rejected by his peers, simply because he doesn't demand their respect and attention. The charming hostess talents of his sweetheart Katherine 'saves' his career, making him the most popular and admired teacher in the school. The roadblock to advancement is lifted. Even though Chipping's promotion to headmaster is due to a national emergency, he feels that his life has been fulfilled.

It's a sweet fantasy easy to shoot full of holes. Chipping corrects his unpopularity at school by doing little more than learning how to make a bad pun. Katherine's 'substitute mother' qualities win over the boys, who suddenly behave like little gentlemen, even the jerks that previously shunned Chips. Her beauty also charms the faculty. If you don't fit in, the story says, marry a looker with social skills, who can bake cookies. Mr. Chips remains the same responsible, basically timid soul; and he mainly manages to alter the way he's perceived. Perhaps that's how reality really works, and the movie's not that much of a fantasy after all.
The family continuity of students at Chips' school does the real work of breaking in the new boys. After a couple of years Chipping's reputation precedes him. In this view of upscale England everyone knows their place. The world of Academia is presented as a near-Utopia, a family for life, that doesn't fail its honorable members.
Was Mickey Rooney too busy to send to England?  Or did Louis B. Mayer wisely decide that Rooney would never fit in with the all-English acting ensemble?  Mr. Chips instead taps Terry Kilburn, the studio's cutest, most apple-cheeked English child actor. Kilburn had emigrated from England and was discovered by MGM for movies like Lord Jeff (with Mickey Rooney and Freddie Bartholomew) and the '38 A Christmas Carol.
Here little Kilburn fills a multiple role, starting as young John Colley from 1885 and then reappearing to play John's son and also his grandson. They're all identical, with the same soft eyes and the same treacly personality. Always maddeningly sweet, the, kewpie-cheeked kid says the immortal line that becomes the film's title. Well, Greer Garson does say it first. Kilburn graduated to a long career in film and theater.
Little School of Clones.
This worship of bloodlines reinforces the English class system: Colleys beget more Colleys, and each becomes a portrait on a wall somewhere. Chips remembers the kids mainly through their noble bloodlines. He is revered for comparing boys to their fathers, something I wouldn't think would be so well received by boys striving to be perceived as individuals. Everyone teases one fat kid constantly, which seems to be a school tradition too. I wonder what critic/filmmaker Linsdsay Anderson would have to say about Goodbye, Mr. Chips? His take on English prep schools was, uh, different.

We're not shocked that a movie from 1939 would contain dated attitudes. In the closed system of Brookfield there are no minorities, no women, and very few 'common people.'  An exception is used to prove the rule. A local boy gets into a scrap with one of the prep students. Chips separates them fairly easily, but the payoff comes much later in wartime. The prep school boy is now a gentleman officer, and the local boy is now proud to serve as his enlisted batman. A batman is essentially a military valet, a servant. Things work out much better when we all know our place, you see. Of such casual offenses are revolutions born.
Robert Donat's performance was given an assist by makeup that ages him with a believability impressive for 1939. Greer Garson is scarcely in the picture for a couple of reels but holds a bright center of interest. We're overjoyed that this meek fellow can win such a pretty woman, and thanks to Katherine's uncomplicated devotion, not suspicious why such a looker is interested in him. The talented Greer Garson became one of MGM's biggest stars, earning a place of pride in challenging roles in Pride and Prejudice opposite Laurence Olivier, in the excellent Random Harvest with Ronald Colman, and winning her own Best Actress Oscar in Mrs. Miniver. That sentimental wartime drama also emphasizes harmony across the class divide in England. It still holds a high roost here, mainly for William Wyler's direction. English critic Raymond Durgnat described it as 'dreadful,' with Garson's Miniver 'a typical English housewife who lives in a house with two grand pianos.'

The other acting support is fine. We get to see an early performance by John Mills as a prep-boy turned soldier, one of the Colleys.  ↑  Martita Hunt, John Longden and Nigel Stock are said to be buried among the large cast.
Numerous film stories have been framed around the career of a humble but inspiring schoolteacher who positively influenced future generations: Tears for Miss Bishop with Martha Scott, Good Morning Miss Dove with Jennifer Jones, the Japanese Twenty-Four Eyes. Each concludes with a hyper-sentimental burst of emotion. John Ford's The Long Gray Line qualifies in this category too. Ford's final round-up of beloved friends and students fits the pattern. Sam Wood's Goodbye, Mr. Chips concludes with ghostly students walking away in Chipping's memory. Terry Kilburn turns affectionately to the camera. One reviewer in 1939 thought the superimposed column of boys had a scary aspect — saying that it reminded him of the march of the dead soldiers that concluded All Quiet on the Western Front.
---

The Warner Archive Collection Blu-ray of Goodbye, Mr. Chips was likely chosen for its status as an Oscar winner. Robert Donat still impresses with his light, sometimes comical performance. It will more than satisfy fans of the actor. Where's Donat's wartime The Adventures of Tartu, aka Sabotage Agent, where he plays an honorable precursor to James Bond?
The vintage film has never looked great on home video, but the restoration here puts it in a new light. Perfect elements must have been well preserved. We can appreciate the English art direction. The shots atop a mountain, with superimposed mist, are no longer so grainy. The lighting cinematography is the work of the great Freddie Young, who would soon be heralded one of the world's top cameramen (Lawrence of Arabia). Art director Alfred Junge later was Production Designer on a string of Michael Powell-Emeric Pressburger classics.
Warners' disc contains an original trailer hosted by critic Alexander Woolcott, a member of the original Algonquin Round Table. Talk about a rave — Woolcott reads his thoughts out loud, declaring Mr. Chips the greatest film ever made. The legendary wit's endorsement was sincere. Friend Dorothy Parker remarked that Woolcott would slam Proust, and then 'go into ecstasy' over ( a now forgotten film called ) Valiant is the Word for Carrie.
A 1969 musical remake with Peter O'Toole and Petula Clark was a critical and box office bust. I am reminded that O'Toole's performance was met with general acclaim, but remember it as overloaded with bathos and smothered in soft-focus musical montages.
Written with an assist from correspondent 'B.'
Reviewed by Glenn Erickson
---
Goodbye, Mr. Chips
Blu-ray rates:
Movie: Excellent
Video: Excellent
Sound: Excellent
Supplements: Theatrical trailer.
Deaf and Hearing-impaired Friendly? YES; Subtitles: English (feature only)
Packaging: One Blu-ray in Keep case
Reviewed: February 8, 2023
(6873chip)

Final product for this review was provided free by The Warner Archive Collection.
Visit CineSavant's Main Column Page
Glenn Erickson answers most reader mail: cinesavant@gmail.com

Text © Copyright 2023 Glenn Erickson