John Landis on
Glengarry Glen Ross
Released 1992
Distributor New Line Cinema
About
Glengarry Glen Ross
Director James Foley's adaptation of David Mamet's Pulitzer Prize winning play was a box office flop but has gained in stature due to its remarkable cast and viciously funny set-pieces  (Alec Baldwin's "Always Be Closing" is kissing cousin to Gordon Gecko's "Greed is Good"). The pressure cooker plot about four real estate agents fighting for their jobs in a claustrophobic Chicago office space is punctuated by Mamet's memorably mean-spirited dialogue which is delivered by some of the finest actors of the time including Al Pacino, Jack Lemmon, Alan Arkin and Kevin Spacey. Pacino was nominated for an Academy Award and Lemmon was voted Best Actor by the National Board of Review.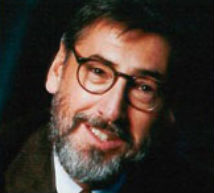 About John Landis
John Landis
 is the director of 
Animal House
, 
The Blues Brothers
,
An American Werewolf In London
, 
Trading Places
, 
Coming To America
,
Kentucky Fried Movie
, 
Spies Like Us
, 
Three Amigos!
, 
Into The Night
and 
Michael Jackson's Thriller,
and the recent
Burke and Hare
for Ealing Studios,  among many other films and television shows. His documentary 
Mr. Warmth: The Don Rickles Project
 premiered on HBO and won an Emmy for Best Music, Comedy or Variety Special.  He is also the subject of noted film critic Giulia D'Agnolo Vallan's recent book "John Landis" and his own book "Monsters in the Movies' was published to critical and popular acclaim in 2012.