Criterion lets out the stops to celebrate a filmmaker long due for some victory laps — Claudia Weill's endearing drama takes on the subject of a modern woman trying to be independent but human in the tough art world of New York. The Movies was a hard field to crack as well. Criterion says that when Weill was admitted to the Academy of Motion Picture Arts and Sciences in 1981, she was only the fourth woman director ever voted in. The cast of this freewheeling show is delightful — Melanie Mayron, Anita Skinner, Christopher Guest, Bob Balaban, Amy Wright, Viveca Lindfors, and of course Eli Wallach.

Girlfriends
Blu-ray
The Criterion Collection 1055
1978 / Color / 1:66 widescreen / 88 min. / available through The Criterion Collection / Street Date November 10, 2020 / 39.95
Starring: Melanie Mayron, Anita Skinner, Christopher Guest, Eli Wallach, Bob Balaban, Amy Wright, Viveca Lindfors.
Cinematography: Fred Murphy
Film Editor: Suzanne Petit
Original Music: Michael Small
Written by Vicki Polon story by Polon and Claudia Weill
Produced and Directed by Claudia Weill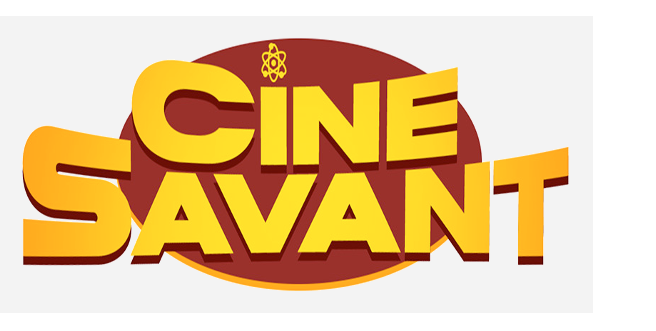 A major discovery-re-appraisal is presently underway, of women directors, actresses, and just plain 'women in film.' I can't say that my original crush on Girlfriends was for any gender-enlightened reason — I just thought that Melanie Mayron's Susan Weinblatt was a wonderful person to spend a couple of hours with. In Vicki Polon's screenplay feelings and anxieties are right up front. Susan does things one is not supposed to do, like storm out of an unpleasant job meeting holding back tears, or blurting out her dismay when a friend informs her that she's moving out. Yet Susan possesses the positivity and resilience to bounce back, every time.

This delightfully real New York independent film was directed by Claudia Weill, one of a few '70s pioneers that broke into the 'men only' director's club. Filmed in 16mm, the story of a struggling Manhattan photographer overflows with natural performances from endearing actors. Instead of chasing revolution or imitating Hollywood (even hipster Hollywood like Paul Mazursky) Ms. Weill presents aspiring types she seems to know well, and casts them with actors that were more or less living those lives already. The result is a collection of performances that seem less 'actorly' and more authentic. The producer/director also isn't afraid to embrace sentiment and force her characters to undergo issues that might be confused with clichés. The style seems to be to avoid stylization. If the movie is feminist, it's only because it generates empathy for worthy female individuals.
New York is a rough place for Susan Weinblatt (Melanie Mayron), who has difficulty in both her chosen profession and in her emotional life. Her roommate and soul mate / best friend Anne (Anita Skinner) decides to get married right after they find a larger apartment, leaving Susan at loose ends. She feels especially alone when a fellow photographer friend appears to score a big success. Susan has a one-night stand with Eric, a near-stranger (Christopher Guest) and then finds herself falling in love with Rabbi Gold (Eli Wallach) a spirited fellow thirty years her senior. Susan's visits with Anne become awkward — Anne feels confined in her new role as wife and her husband Martin (Bob Balaban) doesn't know how to relate to Susan. Susan picks up a new roommate in drifter-dancer Ceil (Amy Wright) but becomes resentful when the young woman takes over the apartment and begins to make sexual advances. Unable to pay the power bill, Susan summons the nerve to bluff her way into securing a photography show at a gallery run by the sympathetic but professional Beatrice (Viveca Lindfors). Can Susan manage success as well as she embraces failure?

We can't help but fall in love with the delightful Melanie Mayron, an actress with a winning smile and unlimited resilience behind her surface vulnerability. Ms. Mayron lit up the screen hitchhiking through Harry and Tonto as an unlikely sexual adventuress. She carries Girlfriends with ease. She'd later do great work as a regular on TV's thirtysomething, and then herself became a director. The scenes that comment on Susan's Jewish background are spirited and natural, especially when compared with the relentlessly 'soulful' approach of Barbra Streisand. Susan and Rabbi Gold establish a warm relationship based on her drinking and discussions about her Orthodox grandfather. A few minutes later, the married Rabbi is embracing and kissing Susan, and neither of them are 'bad' people. Just try that in a mainstream movie.
Girlfriends is sold as a relationship movie, as demonstrated in the fine interactions between Susan and Anne, roommates that couldn't be closer if they were lovers. This is, I imagine, how women-friends might really talk when men or other women aren't around. The ordinary chatter is exceptionally good. Other more conventional dramatic moments get by mostly due to Mayron's fine acting and convincing presence.

Vicki Polon's script shows very clearly how girls end up in one-night-stands — a guy comes along just when they're lonely and vulnerable and need somebody. Eric's timing is impeccable: he lucks out at a party and then shows up just as Susan is feeling good because of a career upswing. Eric isn't exaggerated but he bears a few common traits of 20-something male clods. He ditches out on a date so he can see a football game, saying "I am too there for you … I'll be here when you get back." Then Eric shows up just as the penniless Susan has decided to splurge and treat herself to a plate of fancy, expensive jumbo shrimp. He plunks himself down in Susan's chair and just starts eating her meal. I may have had some clod qualities in my single years, but nothing as unforgivably bad as that.
Susan is a genuine sweetie, so we're fully prepared to see her hammered down by fate. But things take a different course. Susan's professional rival surprises us by not stabbing her in the back, and her best girlfriend still needs her enough to overlook a spat. So does Eric, although we kind of hope that Susan can do better than him. Girlfriends lacks a dynamic dramatic ending but it's not that kind of picture … just getting to know the adorable Susan Weinblatt is our reward.

1978 is pretty much before the Independent Film Movement per se, and Claudia Weill attracted classy talent like Eli Wallach and Viveca Lindfors simply by introducing herself and offering them worthwhile roles. Wallach especially is good in his four-scene part.Amy Wright is wonderfully quirky as a spirit even freer than Susan and her friends — Wright made a career of difficult, emotionally affecting supporting parts in The Deer Hunter,  Wise Blood,  Breaking Away,  Inside Moves and  The Accidental Tourist. Mike Kellin plays Susan's dad (opposite Mayron's own mother playing her mother) and Kenneth McMilllen has a brief but impactful scene as a backhandedly threatening cabbie.
Weill proved to be a shrewd judge of talent behind the camera as well. This was a first credit for the famous production designer Patrizia von Brandenstein, who wisely avoids making the Bohemian life and environs look 'cute.' Editor Suzanne Pettit later cut the interesting pictures 'night, Mother and Testament. Weill manage to enlist the services of composer Michael Small, who had already done scores for big movies like Arthur Penn's Night Moves.
---

The Criterion Collection's Blu-ray of Girlfriends is a huge improvement on a rather indifferent early Warner Archive DVD from 2010. Shot on 16mm and optically blown up to 35, Weill's show had all kinds of baked-in problems; for this 4K restoration the original 16mm negative was sourced. Director Weill and her director of photography Fred Murphy supervised the re-transfer. The result is like night and day. Some 16mm grain remains but the image overall is far less harsh, with better definition. 'Iffy' scenes for lighting are now far more attractive.
I called it right in my 2010 DVD review: "The framing looks tight on the top in many scenes, as if a 1:66 movie were matted off a bit narrower and positioned a little high in the frame. But the framing places the titles correctly, so what's a telecine operator to do?" The new 1:66 framing is more balanced and stable.
Criterion's disc producer Kate Elmore comes through with the extras that illuminate the making of this memorable picture. Claudia Weill is on hand in new featurettes, some professionally recorded and others gathered in 'Covid-Zoom' provisional ways. She explains her long background in editing (she apprenticed with Carl Lerner) and her extensive documentary work. We see interesting clips from Claudia's impressive-looking The Other Half of the Sky: A China Memoir. She engages in dialogue with producer Joey Soloway, and then shares the screen with Melanie Mayron, Christopher Guest and Bob Balaban for a 42-years-after-the-fact group chat. Weill also sits in for a talk with screenwriter Vicki Polon.

Two Weill documentary shorts are included. Commuters is a brief but pointed appreciation of two kinds of riders using a single commuter train station. Joyce at 34 is a vérité look at a very pregnant woman, and her conflicted thoughts about her baby and her career. The 24-page insert booklet holds essays by Molly Haskell and Carol Gilligan.
The extras are full of new information and reminders of connections. Melanie Mayron had an important first role in Paul Mazursky's Harry and Tonto and Claudia Weill says that she first thought of Mazursky to play the part taken by Eli Wallach. Weill got Girlfriends going through an AFI grant, filmed one section of a proposed multi-story ideas and then decided that the one section should expand to a larger film.
Girlfriends has a special appeal because it reminds me of the corps of ambitious women filmmakers we had at UCLA in the early '70s. A couple were my TAs and became academics, and a couple like Penelope Spheeris possessed the tenacity required to carve out production careers. I'll bet the UCLA women looked at Weill's show and cheered, even though it pushes no assertive feminist agenda.
Reviewed by Glenn Erickson
---
Girlfriends
Blu-ray rates:
Movie: Excellent
Video: Excellent
Sound: Excellent
Supplements (from Criterion): New interview with Claudia Weill; new interview with Weill and actors Melanie Mayron, Christopher Guest, and Bob Balaban; new interview with screenwriter Vicki Polon; new interview with Weill and writer and filmmaker Joey Soloway; a 1978 appearance by Weill and Mayron on the television program City Lights
Early Weill short films Joyce at 34, (1972) co-directed with Joyce Chopra; and Commuters, (1970) made with Noyes. 24-page insert pamphlet with essays by Molly Haskell and Carol Gilligan.
Deaf and Hearing-impaired Friendly? YES; Subtitles: English (feature only)
Packaging: One Blu-ray in Keep case
Reviewed: December 6, 2020
(6402girl)

Visit CineSavant's Main Column Page
Glenn Erickson answers most reader mail: cinesavant@gmail.com

Text © Copyright 2020 Glenn Erickson