¡Ai Caramba!  The best movie ever made about a killer Spanish Conquistador from beyond the grave (!)  is probably the most satisfying of Richard Cunha's monster romps, despite being rudimentary in all respects. The script is dire and the monster just a generic bogeyman, but the actors are pleasant and the locations attractive. The filmmakers had the last laugh anyway, as the plain-wrap show garnered a nationwide theatrical release. The Film Detective wisely brought on Tom Weaver to front the extras, as he had the picture fully documented years ago.

Giant from the Unknown
Blu-ray
The Film Detective
1958 / B&W / 1:85 widescreen / 78 min. / Street Date January 15, 2021 / Available from The Film Detective / 24.95
Starring: Ed Kemmer, Sally Fraser, Bob Steele, Morris Ankrum, Buddy Baer, Gary Crutcher, Oliver Blake, Jolene Brand, Billy Dix.
Cinematography: Dick Cunha
Makeup: Jack P. Pierce
Original Music: Albert Glasser
Written by Frank Hart Taussig, Ralph Brooke
Produced by Marc Frederick, Arthur A. Jacobs
Directed by Richard E. Cunha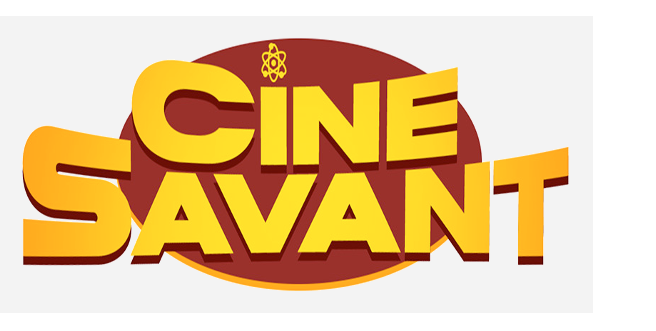 It can sound as if it were easy for industry outsiders to make a movie in the 1950s, when the likes of Roger Corman, Bert Gordon and others slapped shows together for as little as thirty thousand dollars. Horror and sci-fi fare was a sure sell, and a number of aspirants wound up with real feature credits on cool movie posters and in movie history books. Monster from the Ocean Floor and The Cyclops play surprisingly well today, but with The Astounding She-Monster it's best to stick with the poster.
The game attracted artist-gamblers convinced that their hotshot movie ideas would attract distributors. Few people had the spare cash: in the mid-'fifties twenty thousand dollars could buy a reasonable-sized family house.  At the low end of the business were scores of sad sack directors that can't be called successes, even if some of their efforts became famous: Phil Tucker, Jerry Warren, and even Edward D. Wood Jr..
One group of filmmakers that came late to the game had considerable professional experience. Richard Cunha was the director on many TV commercials and industrial films, and shared with his associates a desire to have fun and go Hollywood. The four pictures they made ended up double-billed, following the business plan initiated by American-International.  Giant from the Unknown was perfect drive-in fare: it passed for a real movie, and was not likely to distract teenage patrons from their more serious business in the back seat of dad's station wagon.

'Screencraft Enterprises' filmed Giant from the Unknown largely on location in my own teenage back yard, at Big Bear up in the San Bernardino mountains. The direction and 'technical aspects' are competent, which is more than can be said for groaners like Phantom from 10,000 Leagues and Beast with a Million Eyes. The synch sound recording is professional. Real actors were hired to play the leading characters.
Nobody will have difficulty following the story. A murder in the small mountain community of Pine Ridge prompts Sheriff Parker (aging cowboy star Bob Steele) to unreasonably single out local 'researcher' Wayne Brooks (Ed Kemmer) as his main suspect. But Wayne joins the archeological jaunt of Dr. Frederick Cleveland (Morris Ankrum), who is eager to prove his theory that an expedition of Spanish Conquistadores raided the mountains 500 years earlier. Cleveland fixates on one fearsome historical conqueror known as 'Vargas, The Diablo Giant.' Wayne is especially interested in Cleveland's friendly daughter Janet (Sally Fraser) — but little do they know that they'll find a lot more than just archeological relics. Also involved are the nice Ann and Charlie Brown (Jolene Brand & Gary Crutcher), and a bitter & resentful Native American, Indian Joe (Billy Dix). All have reason to fear the frightening resuscitated ogre of the title: the scarred, kill-crazy Vargas (famed boxer Buddy Baer). Nobody Expects the Spanish Inquisition!

Basically a light entertainment 'posse western' about a big, murderous bruiser who's been sleeping in the woods since the 16th century, Giant from the Unknown can't be described as brilliant or inspired. Dr. Cleveland finds a trove of Spanish relics just a mile or so from civilization, all perfectly preserved. In an idea that may have been lifted from the previous year's The Black Scorpion, Wayne has found a prehistoric lizard preserved and alive within a rock.  The million year-old lizard overturns every scientific law on the books — but our trio of curio hunters wave it off as if it's no big deal.
On the plus side are the pleasantly silly performances. Ed Kemmer and Sally Fraser's young couple make chirpy romantic small talk, ignoring the fact that a murderer is on the loose. Pro B-western veteran Bob Steele has his prejudiced sheriff down pat — Parker is eager to arrest Wayne for what seems no reason at all. The stereotyped 'Injun Joe' is an obvious red herring, and the rest of the cast are anonymous posse members. We just saw Oliver Blake in Room for One More; his yokel cafe owner launches the movie by rattling off a page or two of exposition.

We always like the fresh-faced young talent in '50s shows, but supporting characters in monster movies tend to be expendable. Ann and Charlie Brown (!) are present mainly to give Vargas the Giant extra practice with his battle axe (offscreen). Jolene Brand is just a doll, and Gary Crutcher is fine as the inexperienced young waiter patronized by both Wayne and Sheriff Parker — he comes off quite a bit like actor Lon McAllister from a few years before. Crutcher continued to act and eventually became a studio executive. Jolene Brand married George Schlatter, the creator of Rowan & Martin's Laugh-In.
Perky Sally Fraser is remembered mainly for her appearances in four '50s horror shows — she kisses Ed Kemmer in this picture and returns married to him in the same year's Earth vs. The Spider. Janet Cleveland makes the big archeological find, yet is also totally fine with being left behind to wash the camp dishes, or whatever. In most every reel she issues a loud "Eeeek!" or an ear-splitting scream, apparently because 'that's what girls do.'
This level of production could afford few if any 'take twos,' which explains why Cunha and Co. hired dependable pros that could be counted on not to flub their dialogue. The filmmakers were already friends with former silent cowboy star Bob Steele, a reliable old-school trouper. Morris Ankrum may have set a record in 1957-1958 — his IMDB count for those years is 51 film and TV appearances. He was one of those guys that never went up on a line. Dr. Cleveland recovers from at least two verbal stumbles while rattling off bogus talk about 'unusual properties in the local soil' — that keep the Conquistador in suspended animation for hundreds of years.

Richard Cunha's direction is sound and his camerawork exceptionally good, especially when compared to the rushed, sloppy work seen in other under-budgeted independent productions. We do roll our eyes at some of the details newly visible in hi-def Blu-ray. Wires are all over a posse member seconds before Buddy Baer hoists him up for an old-fashioned heave-ho. Many shots in the woods cut to studio interiors dressed with fake rocks from 'Wiggly Prop Rentals.' And as is frequently pointed out, a studio backdrop of a mountain lake has us fixated on water ripples that don't move. I think that background was meant to be given a soft focus.
People my age remember being terrified as kids by Buddy Baer's dirt-encrusted, grimacing villain. All I recalled was a bad optical of the giant falling over a dam, into a cascade bigger than Victoria Falls. An earlier trick shot adding water action at the dam is 100% successful.
Albert Glasser's attention-getting music score is a big plus — it adds the mystery, suspense and danger that's sometimes lacking in the visuals. Glasser is now known for blaring, unsubtle scores for various monster and sci-fi shows, especially some by Bert I. Gordon. But his understatement is a good fit here. Giant from the Unknown is an odd duck of a movie — there's not a lot to it but it never bores us. The darn thing plays like a real movie, not a clunky wannabe like the similar The Neanderthal Man.
---

The Film Detective's Blu-ray of Giant from the Unknown is yet another niche disc release of an old favorite that we never expected to see in such good condition. The 4K widescreen transfer is so good, we readily believe that the negative hasn't been off the shelf since 16mm prints were made for TV. The audio is very strong; Cunha and company didn't slack off in the technical departments.
The Blu-ray presentation is boosted by the contribution of Tom Weaver, who also added value to last year's far more obscure Monstrosity.  The New York- based film researcher has made a career of tracking down monster movie makers and recording their stories. Weaver's commentary gives us the lowdown on all aspects of the film and many of the people that worked on it.  He includes audio excerpts from director Cunha and producer Arthur Jacobs, answering questions about the show.  Tom's friends Larry Blamire and Steve Kronenberg also break in with side comments and key information on the actors.
Tom mostly restricts himself to facts and leaves analysis to the self-professed experts. He identifies the interesting lizard that Ed Kemmer keeps in a box but doesn't comment on its essential absurdity. Dramatically speaking, the zero-dimensional bogeyman Vargas is a huge missed opportunity — the big lug is trapped in an existential Rip Van Winkle / When the Sleeper Wakes dilemma. What's called for is an image of Vargas beholding a modern freeway, dazzled and confused by what to him must be an inconceivable future. The Screencraft company was after commercial viability, not cinematic relevance. Yet even the similarly-revived cartoonish caveman in the low wattage sci-fi show Dinosaurus!  is better exploited for drama.
Tom's research unearthed some unflattering facts about Buddy Baer: the ex- pugilist / actor was apparently picked up more than once on suspicion of ill intentions with children. Tom also points out an historical blooper — Dr. Cleveland misses by a hundred years the arrival date of Europeans in the New World. One 'uncomfortable' production detail will provide monster movie gawkers with something new to spot: gung-ho actor Morris Ankrum reportedly worked the entire six-day location shoot suffering from severe hemorrhoids.  Dr. Cleveland fronts a cheerful attitude throughout, but several times when getting up out of his camp chair he looks severely pained.  Please somebody, get some help for Colonel Fielding!

We hear a bit about the great Jack Pierce's makeup for Vargas the Giant, but little about the final release. Astor Pictures  liked the show enough to have Screencraft produce three more to fill out two double bill programs. Did the filmmakers make any money or did Astor keep it all?  We also have difficulty understanding Astor Pictures' painfully amateurish advertising materials — their poster art for all four of the Cunha pictures is just dismal.
Making a strong secondary appearance on the disc is a surviving cast member, Gary Crutcher. His commentary begins as a lively personal memoir with lots of detail and fun anecdotes about his co-stars … one or two of whom joked about wanting to buy up and junk all the prints of Giant from the Unknown.  Gary's energy bogs down in the home stretch but some of his muttered asides are pretty funny. Crutcher also appears in a video featurette with more anecdotes about his first movie acting job, faking being able to drive a car, etc.. According to the IMDB Gary Crutcher and featurette producer Daniel Griffith have been working together for years. C. Courtney Joiner contributes the content for another piece about the legendary cowboy star Bob Steele.
Tom Weaver has fond memories of Giant from the Unknown. He wonders out loud if the other three Richard E. Cunha drive-in attractions will be forthcoming from The Film Detective: Frankenstein's Daughter, She Demons, Missile to the Moon. That would seem possible as all were previously released on DVD by the stated copyright holder Wade Williams.  A proposed Frankenstein's Daughter disc has been hinted at online; perhaps the company is waiting to see how well  Unknown performs.
That rascal Tom also provides program notes for the insert booklet, which we hasten to add contains a pun worthy of a Pulitzer Prize: 'Grisly Baer.'
Reviewed by Glenn Erickson
---
Giant from the Unknown
Blu-ray rates:
Movie: Good and pleasantly nostalgic
Video: Excellent
Sound: Excellent
Supplements: Two audio commentaries: Tom Weaver (and guests) and co-star Gary Crutcher; Daniel Griffith featurettes You're a B-Movie Star Charlie Brown interviewing Gary Crutcher, and The Man with the Badge: Bob Steele in the 1950s with C. Courtney Joyner. Illustrated insert booklet with essay by Tom Weaver, original trailer.
Deaf and Hearing-impaired Friendly? YES; Subtitles: English (feature only)
Packaging: One Blu-ray in Keep case
Reviewed: January 30, 2021
(6438gian)

Visit CineSavant's Main Column Page
Glenn Erickson answers most reader mail: cinesavant@gmail.com

Text © Copyright 2021 Glenn Erickson
Here's Joe Dante on Cunha's monster bash: