Myopic Harry Palmer, the great cook, lover and reluctant spy returns to where his trouble with the British Army began. This time he's tangled up in a political snarl that might have dire consequences: not only are the Russians involved, ex-Nazis are on the payroll. Israel may have an agent in the field, and not necessarily working in Her Majesty's interest. Michael Caine's star quality shines through in this second Harry Palmer spy yarn filmed on German locations in high style by Guy Hamilton.

Funeral in Berlin
Blu-ray Disc
Paramount Pictures
1966 / Color / 2:35 widescreen / 102 min. / Street Date May 26, 2020 / 20.49
Starring: Michael Caine, Oskar Homolka, Paul Hubschmid, Eva Renzi, Guy Doleman.
Cinematography: Otto Heller
Film Editor: John Bloom
Production Designer: Ken Adam
Original Music: Konrad Elfers
Written by Evan Jones from the novel by Len Deighton
Produced by Charles D. Kasher & Harry Saltzman
Directed by Guy Hamilton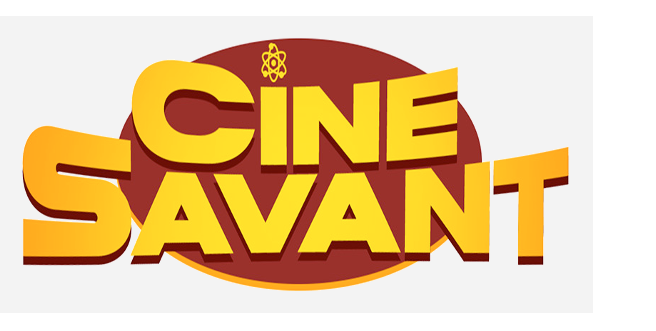 All three of the main Harry Palmer / Michael Caine features are now on Blu-ray, although my copy of The Ipcress File appears to be an OOP UK disc. Each has its special qualities and the first and third have very distinctive visual styles, courtesy of directors Sidney J. Furie and Ken Russell. This second installment Funeral in Berlin can boast a simply unbreakable story. Harry Palmer operates as a footloose independent secret agent yet remains a sightly embittered involuntary employee of Military Intelligence.
I was disappointed back in 2013 when Paramount released not a Blu-ray of this classy, suspenseful 1960s thriller but just another DVD. But just this year the studio has begun to issue its own discs of films previously withheld from licensors like Olive Films. There are plenty of great Paramount pictures from this time that we'd like to see released, so we hope the studio keeps it up. Michael Caine's own Alfie from 1965 is a case in point — a terrific show like that shouldn't be allowed to slip from view.
The first movie thriller adapted from Len Deighton's Harry Palmer books was producer Harry Saltzman's The Ipcress File, a terrific vehicle for the newly minted star Michael Caine. As the 'thinking man's 007' Caine's spy was considered both wittier and more adult than the then-dominant 007 James Bond. In this direct sequel the delinquent Palmer and his ill-mannered handler Colonel Ross pick up their mutual insolence and petty scheming right where they left off. The budget is upped for plentiful location shooting in West Berlin, and Saltzman and director Guy Hamilton (Goldfinger) are to be thanked for not stacking the cast with unwanted star names or trying to emulate the adventures of that bounder with the License to Kill. Harry Palmer's adventures appeal because he's an original, not a spoof or a takeoff of something else. He's a slightly sarcastic cockney joker, a "working class hero is something to be" kind of guy.

In the Len Deighton spy universe espionage is a dull competition between NATO and Warsaw Pact bureaucracies. As insubordinate as ever, agent Harry Palmer (Michael Caine) reluctantly travels to Berlin. He's under orders from his humorless boss Colonel Ross (Guy Doleman) to facilitate the defection of a top soviet General named Stok (Oskar Homolka). Palmer contacts local agent Johnny Vulkan (Paul Hubschmid, in his Hollywood career known as Paul Christian) and allows himself to be picked up by fashion model Samantha Steel (Eva Renzi). Harry then meets with General Stok in person in East Berlin. Harry is convinced that Stok is a loyal Communist and doesn't really want to defect. He also decides that Steel is a secret agent but he's not sure for whom. An added wrinkle is that the far too-prosperous Vulkan seems to have an agenda of his own. But London wants Harry to go through with the defection plan anyway. It will be carried out by the sinister expert Kreutzman (Günter Meisner), who has just engineered the daring escape of a famous musician. Harry will have to sort out the confusion on his own.
Aided by the masterful direction of Guy Hamilton, Michael Caine broadcasts charisma and self-confidence. This time around Harry Palmer is a little less maladroit. He makes fewer mistakes and maintains an even looser detachment from the puzzling events going on around him, if such a thing is possible. A lot happens but Funeral in Berlin refuses to rely on action scenes as filler. This is indeed a thinking man's spy adventure heavy on character, humor and mystery. The only element that we miss from the first film is John Barry's wonderful music score. Konrad Elfers' music is very well done, but far less eccentric and original.

If you haven't seen The Ipcress File you'll need to know some basic things about Harry Palmer that Funeral in Berlin rather quickly recaps. He was coerced into the spy service after being caught stealing in the Army. This is why his superiors treat him like a common criminal even as he's risking his life for his country. Harry is aware that he's  expendable. When he survives a deadly assignment the typical reward is a bored stare and another turndown for a meager raise. Making the ace Secret Agent a workaday stooge for an ungrateful country is a great spin concept that doesn't date. Yes, it's a dirty business. Harry maintains his equilibrium with an amused appreciation of the ironic.
For basic banter and witty dialogue the script by Evan Jones (These Are the Damned, Modesty Blaise) bests the other two movies. This Harry Palmer has genuinely funny lines that inform and flesh out his character. When kidded by Johnny Vulkan, Harry says he's brought everything he needs — "And my inflatable Batman suit."  When his plans go wrong and he has to figure out how to write a report to Colonel Ross, Harry allows that "I've got some fiction to write." Upon meeting Harry, Vulkan's sexy date Monika (Ira Hagen) says "I like England", which Harry answers with a gentle "England likes you." (A 19-year-old Marthe Keller is said to be in there somewhere as well, but I didn't spot her.)
We respect Harry more when he becomes incensed at Colonel Ross's order to eliminate an enemy agent: "I'm not killing anybody in cold blood."  In the cultural flood of cookie-cutter '60s Secret Agent Men, we welcome an espionage operative who is not another boring casual assassin.
"You're so crooked, they had to put you in intelligence."
Harry's status as a convicted thief informs the humor in his repeated use of the Berlin police station as a 'hiring hall' for old criminal associates. Not much use is made this time around of Harry's culinary habits or his poor vision without glasses, but he still has the same eye for women. The one Bond-like thing that happens is his whirlwind romance with the flashy Samantha Steel, but Palmer is too sensible to completely fall for a woman who picks him up and takes him almost directly to bed. Harry's acceptance of Steel's professional dishonesty is a nice twist, as is his general restraint in her presence. They might even be having a sincere relationship beneath the criss-crossing spy charades they must play.

Samantha Steel is in no way a disposable 007 woman. Her own mission is actually more important than Harry's. "Pretty soon German war criminals will no longer have to face trial," she says as she asks for his help. Harry calls Samantha a fanatic but we know he really doesn't believe in his own assignment. Eva Renzi's voice has been replaced by Nikki Van der Zyl, a specialist who dubbed many women in Bond films, especially Ursula Andress. Although the substitution is expert Ms. Renzi can't have been happy about it. I wonder if her performance wasn't the objection but that the filmmakers just decided on a change of accents. Van der Zyl's voice certainly doesn't sound Israeli.
Handsome Paul Hubschmid is excellent as the shifty contact man in Berlin. Johnny Vulkan drives around in an older but gloriously ostentatious Cadillac. Harry wonders how Johnny can afford the car if his cover job manufacturing lingerie 'only barely gets by.' Of course, Colonel Ross hasn't told Harry everything about his old buddy Vulkan.
Oskar Homolka is both funny and charming as the duplicitous General Stok. "Who wants to live in America?" Stok brays when he requests asylum in England. The screenplay allows Stok to be a committed communist and still a basically likable fellow. No Russian military officer would be given a sense of humor or humanity in the official 007 film series. Homolka returned as Stok in the delightful second sequel, Ken Russell's Billion Dollar Brain.
That continuity of actors & characters makes these three Harry Palmer films feel like a tight trilogy despite their differences in style. For some reason actor Guy Doleman only rates minor billing in this first sequel. The grumpy chain-smoking Alice is back, but no longer manages a fake hiring agency. She's played by Freda Bamford, who was also memorable as a grumpy policewoman in the 1959 crime story Sapphire. Actor David Glover is back, but playing a different role.
How complicated is too complicated for a spy movie?  When I saw Funeral in Berlin as a teenager I didn't understand a thing that was going on. I still loved it. As an adult I was surprised to discover that the previously unfathomable plot was now easy to understand. The show is just complex enough so that the characters don't look stupid for not seeing the twists in advance. What likely throws some viewers is the storytelling technique that maintains a crisp pace by trimming out redundant connective tissue. When General Stok tells Harry he'll be escorted back to West Berlin, we don't sit through a second frontier-crossing scene: a cut takes us straight to Harry's hotel room later that night. Harry asks a West German police liaison where he can find a certain burglar-for-hire, and we cut directly to a strange man opening a safe. More often than not Guy Hamilton and editor John Bloom cut right to the chase. To keep up we need to pay at least a little attention.

Seeing the movie again, I'm taken with its travelogue aspects. When Harry's plane approaches the West Berlin airport circa 1966 it must trace a narrow pattern between buildings, just as did the Berlin Airlift planes back in the 1948 Cold War thriller The Big Lift. The city center looks brand new, all glass and steel. What strikes one now are the constant barrage of corporate logos and company signs on view — Mercedes Benz, Olivetti. Were these product placements intentional, or was it just the case that such signage was ubiquitous in West Berlin?
The locations look authentic but we also notice ace designer Ken Adam's name in the credits. The movie is packed with classy interiors and atmospheric ruins — were they perhaps all studio sets?  For night life we drop in for a non-judgmental scene in drag club, the first I ever saw in a movie. At 64 minutes in we see a distinctive stretch of overhead railway — is it perhaps the same overhead train we see in The Quiller Memorandum?  I assume neither show filmed in the real East Berlin. At one point we can see the Brandenburg Gate in a rear-projection plate, apparently from the Eastern side. How'd they get that shot?
We're told that filming was done at the real Checkpoint Charlie — Michael Caine really walks halfway to East Berlin. Perhaps Ken Adam's contribution was the full bridge set for the 'funeral' exchange scene — it looks completely real.

We love escapism, outlandish gadgets and impossible action scenes — but a straight suspense-mystery can be just as good by staying within the bounds of credibility. Harry has exactly one fistfight, and after the opening escape scene I don't believe a single shot is fired until the climax. The show hasn't a single unconvincing or unbelievable moment.
And of course there's the practically perfect Michael Caine, whose screen presence is so total that he entertains even if we don't entirely follow what's going on. Harry teases his boss about his garden of weeds, ribs the document expert (Hugh Burden) about his Chinese housecoat, charms Samantha Steel and plays straight man for the effusive, vulgar General Stok. Caine's Harry Palmer only seems a laid-back slacker. He does care about his mission and he appreciates Samantha Steel's aims as well. Harry holds out for doing 'the right thing,' almost as might our own Philip Marlowe.
I noticed early on that women of almost any age stopped and took notice whenever Michael Caine showed up on screen. He hit big with this film, Alfie and Zulu all in the space of a year or so. The only question is, why didn't Caine break through to stardom even earlier?
---
Paramount Pictures' Blu-ray Disc of Funeral in Berlin is a clean and clear encoding of this handsome mid-sixties cold war espionage thriller. The Panavision image is less grainy than The Ipcress File because that first Harry Palmer adventure was filmed in half-frame Techniscope, as was Michael Caine's Alfie of the same year. Cameraman Otto Heller was the cameraman for all three of those pictures, each of which has a different look.
Someone decided to window-box the entire main title sequence. A shot of two Berliners walking near the wall looks unaccountably squeezed. But this movie also shows off those excellent-quality English opticals: the final shot in London is up for several seconds before the credits scroll into view, but isn't given away by a telltale increase in granularity.

Konrad Elfers' music compositions suit the film well but can't match the eccentricity of the scores for the first and third Harry Palmer adventures. I can watch Ipcress and Billion Dollar Brain any time just to enjoy the great music by John Barry and Richard Rodney Bennett. According to the IMDB Elfers composed music for Fritz Lang's Dr. Mabuse Der Spieler. Since he was three years old when that film was first released, I assume that his contribution came decades later, to retrofit the movie for a revival.
Paramount's Blu-ray has no extras, not even the trailer that appeared on the older DVDs. We would have liked some kind of confirmation of various facts: we're told that at one point actors Akim Tamiroff, Anjanette Comer and Max Adrian were ready to take roles in the film. Michael Caine made two more Harry Palmer movies much later in the middle 1990s. The general word is that they're not worth seeking out — is that true?
Reviewed by Glenn Erickson
---
Funeral in Berlin
Blu-ray Disc rates:
Movie: Excellent
Video: Excellent
Sound: Excellent
Supplements: none.
Deaf and Hearing-impaired Friendly? YES; Subtitles: English
Packaging: One Blu-ray in Keep case
Reviewed: May 27, 2020
(6278fune)

Visit CineSavant's Main Column Page
Glenn Erickson answers most reader mail: cinesavant@gmail.com
Text © Copyright 2020 Glenn Erickson