The Wade Williams Collection yields another '50s sci-fi notable, Monogram Pictures' ambitious space travel movie filmed in glorious green-challenged Cinecolor. Cameron Mitchell and Arthur Franz sign up for a semi-suicidal space expedition, but instead of murderous Bat-Rat-Spider-Crabs, waiting for them on Mars is the glamorous, mini-skirted Marguerite Chapman. It's core sci-fi fun from early in the Golden Era. The Film Detective adds a commentary, two new featurettes and an insert booklet; the film itself is lovingly restored to its original Cinecolor brilliance.

Flight to Mars
Blu-ray
The Film Detective
1951 / Color / 1:37 Academy / 72 min. / Street Date July 20, 2021 / Available from The Film Detective / 24.95
Starring: Marguerite Chapman, Cameron Mitchell, Arthur Franz, Virginia Huston, John Litel, Morris Ankrum, Richard Gaines, Lucille Barkley, Robert Barrat, Russ Conway, Edward Earle, Everett Glass.
Cinematography: Harry Neumann
Production Designer: Ted Haworth
Film Editor, Associate Producer: Richard Heermance
Special Effects: Jack Cosgrove, Irving Block, Jack Rabin
Original Music: Martin Skiles
Written by Arthur Strawn
Produced by Walter Mirisch
Directed by Lesley Selander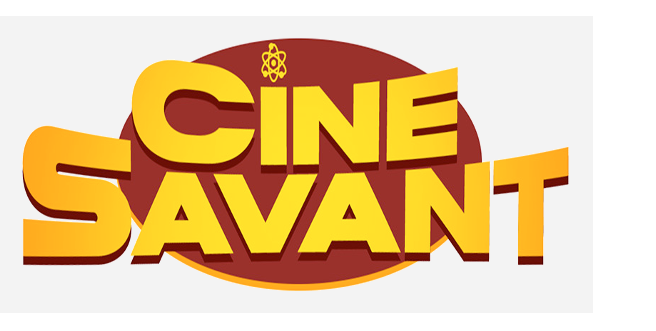 As soon as Eagle Lion and George Pal's Destination Moon hit big in 1950 the Hollywood trades declared a new genre frontier open for exploitation, and predicted that movies about space travel would become as common as serial westerns. That really didn't happen. Of the few semi-serious spaceship-trips that reached the screen, more than half depicted lonely astronauts discovering planets populated by sexy showgirls.
1951's Flight to Mars likely provided the inspiration for the space-babe movies that would follow: gorgeous Marguerite Chapman surely stole the show in a Martian outfit more arresting than the film's special effects. Producer Walter Mirisch contracted for the two-color Cinecolor process, as well as production values uncommon at Monogram: miniature and matte effects plus some very creative art direction.

The U.S. military's Rocketship M.A.R.S. prepares to launch, with a crew that understands that the first interplanetary mission may be a one-way trip. Team leader Dr. Lane (John Litel) talks in airy generalities about the infinity of space and the microscopic world as well. Professor Jackson (Richard Gaines) is determined to document a new world. He gets permission to give a paid pre-launch radio interview, so to leave some money behind for his wife and daughter — he's convinced he's never coming back. Top scientist Dr. Jim Barker (Arthur Franz) is so focused that he neglects his girlfriend, science assistant Carol Stafford (Virginia Huston), the expedition's one woman. The ringer is journalist Steve Abbott, an author and former war correspondent, along to give a civilian perspective on the trip.
A meteor swarm damages the landing gear en route, but rather than return to Earth the explorers vote to crash land on Mars and take their chances. They survive intact and are immediately met by a Martian welcoming party, led by the supreme leader Ikron (Morris Ankrum). Instead of facing a slow death, they're welcomed into the Martians' fabulous underground city. Their hosts generously offer to help rebuild the ship for a return flight. Jim falls in love with his Martian assistant Alita (Marguerite Chapman), and Carol gravitates to the welcoming arms of Steve.
Unbeknownst to our group, Ikron is really a militarist set on invading the Earth, because Mars is 'a dying planet.' An element that provides most of their energy is almost gone. Ikron intends to seize Rocketship M.A.R.S. II before the Earthlings can fly it home.
Destination Moon was a semi-documentary without a lot of dramatic content, but its topical novelty made it a big hit. Kurt Neumann's excellent Rocketship X-M grabbed audiences with its dramatic warning about atomic energy, and an unforgettable martyrdom for a climax. Flight to Mars is a curiously slack story comparable to an old seagoing tale: explorers land on a new shore, meet strange foreigners, and have trouble getting underway again. Arthur Strawn's focus is on the particulars of rebuilding the ship, which adds up to a stack of expository dialogue scenes. Why the explorers have gone to Mars is mostly ignored, and what they may have learned there is reduced to a few phrases like, 'they have a lot of advanced technology here.' We're instead given some dull bureaucratic treachery between pacifist and hawkish Martians, that also amounts mostly to talk.
Yet the film has sufficient appeal for sci-fi fans, just to see how Monogram's capable technicians pull off big-time futuristic visuals on a Bowery Boys budget… granted, considerably more than a Bowery Boys budget. This earlier 2-color Cinecolor has only red and blue, but since there are no daytime scenes on Earth, we aren't starved for green hues. Art director Edward S. (Ted) Haworth really pulls his weight, finding creative color combinations for the spaces in the underground Martian city. Hawworth's angular walls and semi-triangular doorways are appropriately unusual. The spaceship model and some of the interior designs would be re-used for more space movies when Monogram became Allied Artists. 1956's World Without End cribs Haworth's angular art direction idea plus the glamorously futuristic mini-skirts (and credited them to the pin-up master Vargas).
In reality we see a bare minimum of everything — only one matte angle on the launch sites, a scant few 'rocket on strings' images for the space flight, and  just one brief shot of the vast underground Martian city. The spaceship cabin looks suspiciously like a hand-me-down, with cots for beds and ordinary rolling desk chairs. Space fans would have to wait four more years to glom the extraterrestrial wonders of Universal's Metaluna and MGM's Altair-4. For all the talk about the advanced civilization on Mars, everything looks decidedly terrestrial, even furniture. At one point a character trips over a plastic chair. She minimizes her stumble; I wouldn't say a retake would be needed. But why does the sound editor leave the sound effect in?

Lesley Selander's by-the-numbers direction never picks up a great deal of dramatic tension or excitement — the promised miraculous adventure never seems to appear. As soon as Ikron and his cohorts stroll in wearing plush moon suits from George Pal's movie, we know we're really in a space opera from TV land. The aliens aren't alien, but familiar English-speaking Earth types we know all too well — a paranoid leader, the kindly father of a luscious young Martian maiden. Science is around for convenience, what with the unexplained miracle of 'Corium' and the odd notion that radio waves won't reach all the way to Mars. Ikron can listen to Earth broadcasts but can't send messages of his own. He has technology far in advance of ours, but space travel know-how just ain't in the Martian toolbox.
Mars is apparently doomed because their 'Corium' is almost depleted. That just doesn't have the immediate impact as did Rocketship X-M's revelation that Mars blew itself up with Atom bombs. At least Ikron has a plan to avoid extinction, which is more than we can say for Earthly civilzation. We've initiated a kill-off of terrestrial life, but our news programs find time to celebrate billionaire playboys comparing the size of their private space rockets.
Most of the cast members have solid experience as former studio contractees. Richard Gaines is the crewperson most convinced they're all going to die. Sharp-eyed viewers will remember him as unpleasant businessmen in George Stevens' The More the Merrier and Billy Wilder's Double Indemnity and Ace in the Hole. Cameron Mitchell once again carries a movie in good spirits, although he has no part in the final race to the escape rocket and the fight at the hatch. Insead, the somewhat dense researcher Arthur Franz is nominated to be Mister Action Spaceman for the last scene. Franz's Jim doesn't come off well in the romance department — he treats poor Carol terribly. Audiences in 1951 must have rolled their eyes when Jim announces that he and Alita are an item, ignoring Carol. But what else can a spaceman do, when confronted by Alita's long, sleek Minsky Martian legs?
The reactions to most of the space-dangers are if anything very underplayed. When their ship has crashed in the Martian snow and their only prospects are starvation in the freezing cold, the space explorers don't seem all that distressed. When they are almost immediately escorted into a palatial city with food and comfort, they aren't awestruck into silence. I mean, the big tranquilzer craze was still a couple of years away.
(←)  Virginia Huston's career soon thinned out but she's still fondly remembered from her noir roles, especially in Jacques Tourneur's Out of the Past. Here she's a slide-rule calcuating lady scientist, but also a stereotyped 'weak female.' Carol becomes excited at the prospect of seeing a Martian kitchen. She then bursts into inconsolable tears when her boyfriend strays.
(→)  Marguerite Chapman's film career mostly consisted of 'appearances' instead of real roles, but here she acquits herself well. Viewers can be forgiven for staring every time Alita's legs come into view, but we have to note that the character is yet another brilliant scientist, not a serving girl or entertainer.
Morris Ankrum is of course Morris Ankrum. He and his Martian cronies wear tunics with plush capes seemingly copied from Things to Come. Martian workmen are dressed in what look like off-the-shelf middle-ages outfits, tunics with vests decorated with chest shields. Instead of medieval symbols, the costumes add lightning bolts, spaceship icons, etc. No costumer is credited. Did Walter Mirisch negotiate a flat deal with Western Costume with the instruction, 'Just make sure they're better than TV's Space Patrol?'
Flight to Mars will of course appeal to completists, as it's the third 1950s space voyage movie. The decade's movies saw fewer than ten theatrical rocket jaunts off our planet. More interest may be generated by the strange Cinecolor color scheme, which admittedly fits this subject much better than it did producer Mirisch's Flat Top, released the next year.
Jumping into the sci-fi race with a color space movie was another try by Walter Mirisch to deliver a smash hit to prove Monogram's viability as a mini-major. The plan arguably didn't work, as the show ended up on screens mostly as a second feature. Variety only called Flight 'acceptable,' when they said that The Thing from Another World's writers "gave their imaginations a full workout" and that the visuals of When Worlds Collide "are done with an imaginativeness that vicariously sweeps the spectator into space." Industry resistance continued to stigmatize Monogram, even as the studio persisted in elevating its output to a higher level.
---
The Film Detective's Blu-ray of Flight to Mars will be an education in film formats to many sci-fi fans. Most likely due to a rights-sharing situation, Paramount's restoration department arranged a new 4K scan made from separation negatives, which were then digitally re-combined to render accurate Cinecolor hues. Bright reds and blues = no problem, but greens and yellows go missing and facial tones tend toward a single shade. Still, the weird color designs are a good fit for the Mars scenes. I can just see a Cinecolor rep explaining to the camera crew and art director how certain colors will be recorded — remember, in Flat Top the green Japanese Zero fighters show up as BLACK.
This two-color Cinecolor is different than the later 'SuperCinecolor' seen in Invaders from Mars, which was a (rather weird) 3-color printing system. I should note that the images posted here are not accurate, especially not the group shot in the snow near the top — that's a tinted lobby card photo.
Picture and sound are in excellent shape; we wonder if the show originally began with a Monogram logo. The old DVD was a mess — made from a projection print, it had extensive damage, such as a burn spot that persisted through most of an entire reel.
The Film Detective's extras begin with a pair of talk-based featurettes from Daniel Griffith's Ballyhoo company. Filmmaker C. Courtney Joyner takes us through a superficial, breezy history of Walter Mirisch's career at Monogram pictures; and illustrator and artist Vincent Di Fate gives us a light tour of key space movies from the 1950s. The essay in the 10-page special edition color insert pamphlet is by Don Stradley; he takes us on a survey of movies dealing with our neighbor the red planet. Stradley correctly says that Just Imagine from 1930 was a much earlier film that populated Mars with shapely showgirls.
Justin Humphreys' audio commentary covers all the bases — the actors, Walter Mirisch, Cinecolor — and possibly does too much apologizing for the picture, which after all is an ambitious programmer from a very humble studio — just getting a reasonable entertainment on the screen was a noble achievement. Humphreys explains that almost all of his information comes from an old Filmfax FantaScene article by the Skotak brothers, and I agree that Robert Skotak is the most knowledgeable and informed researcher in '50s sci-fi…. and that he's way overdue to publish again. (Thanks to Mr. Humphreys for correction.)
The fact that Marguerite Chapman's character is named 'Alita' once again starts a debate as to whether Flight to Mars is a semi-remake of Protazanov's 1924 Soviet silent Aelita. In his Keep Watching the Skies book Bill Warren discounts any direct relationship, yet addresses the matter in enough detail to make us think the claim might have merit. The commentary notes that writer Arthur Strawn was blacklisted, with the suggestion that he somehow wanted to give the Martian girl a Bolshevik name for ideological reasons (???). Fuzzy information leads to fuzzy ideas: I wonder if Walter Mirisch knows that Aleksei Tolstoy was an uncredited writer on his film. That's what the IMDB currently says.
The Film Detective is also making Flight to Mars available as a DVD.
Reviewed by Glenn Erickson
---
Flight to Mars
Blu-ray rates:
Movie: Good
Video: Excellent
Sound: Excellent
Supplements: Audio commentary by Justin Humphreys; Featurette Walter Mirisch: From Bomba to Body Snatchers; featurette Interstellar Travelogues: Cinema's First Space Race with Vincent Di Fate; Color illustrated insert booklet with an essay by Don Stradley.
Deaf and Hearing-impaired Friendly? YES; Subtitles: English (feature only)
Packaging: One Blu-ray in Keep case
Reviewed: July 13, 2021
(6535mars)

Visit CineSavant's Main Column Page
Glenn Erickson answers most reader mail: cinesavant@gmail.com

Text © Copyright 2021 Glenn Erickson