Arrow jumps into the 4K Ultra HD bracket with a knockout 40th anniversary presentation of this campy, music-filled and incredibly colorful Dino De Laurentiis spectacle. The impressive package has an endless catalog of extras, plus a second Blu-ray disc with a full-length feature about the film's one-hit-wonder star Sam J. Jones. Buyers beware — no backup Blu-ray disc of the feature is included. In every other respect, "Go! Flash! GO!"

Flash Gordon
4K Ultra HD with HDR
Arrow Video
1980 / Color / 2:35 widescreen / 112 min. / Street Date August 18, 2020 / 40.26 (Amazon)
Starring: Sam J. Jones, Melody Anderson, Max von Sydow, Topol, Ornella Muti, Timothy Dalton, Brian Blessed, Peter Wyngarde, Mariangela Melato, Deep Roy.
Cinematography: Gilbert Taylor
Production Designer: Danilo Donati
Film Editor: Malcolm Cooke
Original Music: Howard Blake
Written by Michael Allin & Lorenzo Semple Jr. from characters by Alex Raymond
Produced by Dino De Laurentiis
Directed by Mike Hodges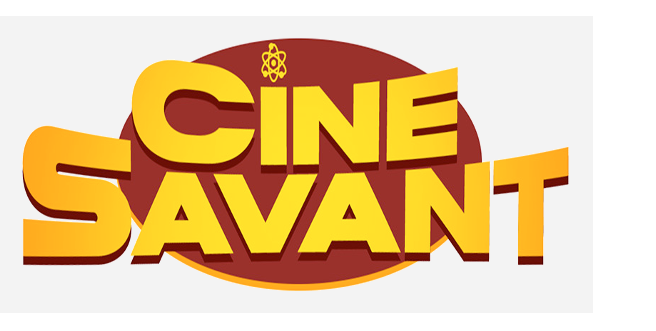 First things first: a lot of movie fans aren't into the high-end home video experience, for the very good reason of finances. But I also hear from readers that still resist an upgrade from DVD to Blu.  One reader threw a fit when TV went digital; he may still be picking up local NTSC signals on an antenna. Thirty years ago high-end home video meant laserdiscs, which cost an arm and two legs. At the time we short-sighted fans thought, 'Wow, they're even letterboxed: video won't ever get better than this.' The collecting bug soon drained our bank accounts.
Thanks to propaganda likely disseminated by the cyber minions of the Putin-Ming conspiracy, for ten years we've weathered frustrating rumors that hard-media home video is on its last legs, about to become extinct. But already out for several years is the new uber-format Ultra-HD with added enhanced coding for HDR and/or Dolbyvision. I've seen it in action on a friend's 14,000 dollar 90″ monitor, and it's sensational. That doesn't mean that such a setup is essential. Both he and I watch movies first and foremost for content: if the movies are boring, an improvement in quality ain't gonna help. But hey, more power to an industry that's created a home video world far superior to what can be had on compressed, corporate-controlled streaming options.
That's one reason why we welcome a Blu-ray boutique stepping up to the plate with a 4K Ultra HD release. I can't think of a better show-off title for the enhanced format, a cartoonish comic-strip with such knockout visuals. Such qualities do an end-run around cinema aesthetics. Few claim that Mike Hodges' show belongs in the same movie universe as a classic in any genre or category — but it's perfectly fine if it happens to be your idea of a timeless classic. If you're pressed to defend Flash Gordon say it's a million times better than, oh, Ice Pirates. You'll be safe with that.

He'll Save Every One of Us.
So let's hear some affection for Dino De Laurentiis's big budget answer to Star Wars and Superman: The Movie. The smashing success of those pictures sent entertainment lawyers scrambling to review their contract dealings with DC, Marvel, and King Features. Producer Dino de Laurentiis may have felt he had an inside track, having visited the world of adult comics in his earlier Barbarella and Diabolik. Directed by Mike Hodges (Get Carter, Pulp, Croupier),  Flash Gordon relies for much of its effect on a camp sensibility. There's nothing cheap about its candy-colored romp into a fanciful retro-universe. Flamboyant visuals and energetic supporting performances help make Michael Allin & Lorenzo Semple Jr.'s updating of Alex Raymond's 1930 space opera into a grandiose spectacle. The visuals are the star. Gilbert Taylor's super-saturated color cinematography looks like old Technicolor at its gaudiest.
There's just one drawback — at the center of this grandiose circus is a less-than inspring Flash Gordon.
The Earth is in a terrible fix. Evil galactic Emperor Ming the Merciless (Max von Sydow) amuses himself by threatening us with imminent destruction. To save our planet fanatical scientist Dr. Hans Zarkov (Topol) pilots a spaceship to Ming's interloping planet Mongo, bringing with him superstar football quarterback Flash Gordon (Sam J. Jones) and spunky Dale Arden (Melody Anderson). In Ming's gaudy palace the trio witnesses the reign of terror by which Ming keeps his various chieftains in line, especially Prince Vultan of the Hawkmen (Brian Blessed) and the Robin Hood-like Prince Barin (Timothy Dalton) of Arborea. Ming brainwashes Zarkov, connives to marry Dale and orders that Flash be executed, but his plans go awry. Narrowly escaping various dangers, Flash motivates Ming's minions to revolt. He also inspires the Emperor's spoiled daughter Princess Aura (Ornella Muti), a menace in her own right, to appreciate the benefits of virtue.

Major positives: the pace is agreeably fast and the performances spirited. The earnest screenplay is pitched at a level almost as dumb as the original 1930s serial, a tack that puts extra pressure on the actors. For the most part they bring the characters excitingly to life. The pre- 007 Timothy Dalton is likeably single-minded in his Errol Flynn-styled heroics. Italian minx Ornella Muti (The Most Beautiful Wife, Swann in Love) slithers and seduces as Aura, reminding us of Sax Rohmer's original Fu Manchu stories. Mariangela Melato (of Swept Away … by an Unusual Destiny in the Blue Sea of August) is underused as one of Ming's female torturers. The character most into the party-hearty spirit is Brian Blessed's (The Last Valley) jovial barbarian Vultan. Bashing in heads and bellowing with laughter, Blessed looks perfectly comfortable wearing a set of outsized Hawkman wings.

In a special place of honor is the great Max Von Sydow. Dino's fat paycheck aside, he is clearly having the time of his life hamming up the villainy of the quasi-oriental Ming. After von Sydow's dour knights, depressed artists and frustrated husbands for Ingmar Bergman, it's good to see him cut loose in a big scale fantasy. There's nothing sloppy in the impersonation. Von Sydow approaches Ming as if he were a great character of literature… and sheer fun. He sneers, snarls, curls his eyebrows… you know, real acting.
With these colorful aliens competing for attention our Earth folk have difficulty just making an impression. Topol is more of a convenient wise-ass than a scientist, cleverly tricking Ming's brainwashers but otherwise staying out of the way. Melody Anderson's Dale Arden divides her time between playing cheerleader for the hero ("Go! Flash! GO!") and finding ways to delay her bedroom date with the sinister Ming. That part of the fantasy requires Dale to dress up in robes and jewels appropriate to a concubine of Mongo, a costume that seems to embolden her even further. When the royal handmaidens present Dale with an elixir to make her wedding night with Ming less revolting, Dale takes a taste and loves it.
That's not exactly a 'Say No to Drugs' message, Dino baby.
Flash Gordon isn't for small kids. It mines a vein of adult humor and lightweight verbal innuendo, most of which is wittier than what Roger Moore's James Bond was dishing out in 1980. There's no denying that Mongo is a veritable Planet of the Fetish People. The kink factor figures heavily in the costume design, especially the inventive undergarments of the various vixens of Mongo. Ultra HD clarity does have special advantages.
What's missing in this gaudy circus atmosphere is an inspiring Flash Gordon, a cheer-worthy hero. A big muscle-bound blond, Sam Jones looks as though he could have been the model for a 'He-Man'  Masters of the Universe toy.  Flash's voice has been completely overdubbed, robbing Jones of the chance to project his own personality. The script interprets Flash as a one-dimensional gee-whiz Good Guy. Wearing a "Flash!" logo on his chest, Gordon is his own product placement. Flash and Dale are not promoted as a particularly romantic couple, despite a few embraces and a pledge to marry and raise babies. When he catches the oversexed Aura hoping to sneak a peek at his bare butt, Flash just looks sheepish. This from a guy wearing leather hot pants. As if taking a cue from the  Disco Fever craze, Flash Gordon's appeal is camp in the original gay sense of the word.

All of Dino De Laurentiis' comic book movies are visually arresting thanks to some amazingly talented Italian designers: Mario Garbuglia, Paco Rabanne, Flavio Mogherini, Piero Gherardi. Some of Danilo Donati's elaborate constructions and costumes for Flash Gordon are truly eye-popping. Outpacing the psychedelic cosmos of Barbarella, Donati cooks up an outer space that resembles a melted artist's easel, a vast cosmos filled with clouds of yellow and orange. The gigantic palaces have vaulted ceilings and mirrored floors, upon which prance armies of servants and soldiers in bizarre costumes. Peter Wyngarde's face is completely hidden behind a chrome mask; the diminutive Deep Roy trots along behind Princess Aura as her personal pet. A man-eating monster lives in the marshes of Arborea. Squadrons of Hawkmen fly in formation, just like the monkeys from The Wizard of Oz. You can't go wrong learning lessons from The Wizard of Oz.
More than a few occurrences in Flash Gordon resonate with similar events in earlier De Laurentiis fantasies. Brian Blessed's Hawkmen fly on enormous wings, as does Barbarella's angel friend Pygar. The exaggerated worship of evil in Flash reminds us of Barbarella's perverse city Sogo, ruled by Anita Pallenberg's bisexual queen. The helpless heroes of both Flash and Dune are spirited out of palaces to safety by spaceship. Both films feature slave functionaries whose eyes have been pierced by mechanical devices. A ritual requires Flash to stick his hand into a deadly tree trunk, a scene similar to Kyle McLachlan's Paul Atreides enduring the Bene Gesserits' 'box of pain.' The show leaves us with the defeated Ming still laughing on the soundtrack, mimicking the end of Diabolik.
All of De Laurentiis's 'fumetti' films use rock music. The disco-inflected Queen compositions push the show further into the pansexual pre-Aids 'big party' atmosphere, a crazy 'happening.'  We smile at most of Flash Gordon and maybe cheer isolated moments, but for me the movie never wholly catches fire. Flash Gordon needs an exciting action hero at its center, and without it something essential is missing.
---

Arrow Video's 4K Ultra HD with HDR of Flash Gordon is quite a workout for the eyes. For color it's a trip to the candy factory. The transfer is listed as a new 4K restoration by Studiocanal from the original camera negative,  approved by director Mike Hodges. The 4K image is 2160p, twice the resolving power of mere HD, and is said to be in Dolby Vision but HDR10 compatible. The player we used defaulted to HDR10, which allowed several overall adjustments.
Queen fans equipped with high-end audio equipment can choose from a 5.1 or 2.0 stereo in DTS-HD Master audio. This is an ideal movie for such a pop soundtrack. The colorful action sometimes steps back to make room for a concert movie.
There's no comparing the quality of the 4K edition to the earlier Blu-rays. In Blu reds ceased to bloom, but in 4K there are colors within colors, and so much detail that we can critique the fabric textures in medium shots. This helps when Flash's designers routinely decorate a hallway in different intensities of red. It reminds me of the effect that a boost to a good 70mm print can have. Even if you have no plans to buy this equipment, consider dropping by a high-end video store just to take a look, as you might check out a fancy car showroom.
It needs to be restated that, unlike most 4K Ultra HD releases, no secondary Blu-ray disc is included. I bought a few UHD discs before considering an Ultra HD player: I could watch Close Encounters on Blu knowing that when I made the plunge, I wouldn't find the release sold out or discontinued. Likewise, no digital version of the show is included.
Arrow's endless list of extras are spread across the two discs. I sampled quite a few; many have been handed down from as early as 2007, when the show came out on DVD.  The big extra on the Blu-ray extras disc is the feature documentary Life After Flash, which like most of the content here is for die-hard fans. As the title suggests, the show is about Sam J. Jones's supposed lack of a rewarding second act, even though his IMDB page lists a healthy career of TV shows and features. The show has a warm and friendly feel; we hear from plenty of associates as well as Sam. He comes off as a perfectly nice guy, even if he reportedly was a major pain during the filming. But the docu wanders about in detours, never fully establishing its reason to be. Flash G. fanatics will likely not mind.
A list of extras provided by Arrow is below, but it doesn't cover everything. Of my 'new views' for extras, I liked the little piece about a proposed version of Flash Gordon that for a while was to be made by Nicolas Roeg.
The older extras include interviews with a main contributor and a respected artist. Alex Ross heaps reams of praise onto the movie, and backs up his words with specific observations about the film's art direction. The respected screenwriter Lorenzo Semple Jr. (Pretty Poison, The Parallax View, the Batman TV show) appears to have been coached to infer that millions of fans secretly think Flash to be the greatest film ever made. Semple's big De Laurentiis pictures were the 1976 King Kong and a limp remake of Hurricane.

DISC 1 FLASH GORDON & SPECIAL FEATURES (4K ULTRA HD 4K Ultra HD with HDR):
Archival audio commentary with Mike Hodges
Archival audio commentary with Brian Blessed
Interviews with actors Sam J. Jones, Melody Anderson, Brian Blessed, Queen icon Brian May, composer Howard Blake, and poster designer Renato Casaro
Third commentary from radio show with Sam J. Jones and Melody Anderson
Behind the Scenes of Flash Gordon, an archival documentary
Archival interviews with Mike Hodges, screenwriter Lorenzo Semple Jr., comic book artist Alex Ross, Sam J. Jones, Melody Anderson, Brian Blessed, Brian May, others
Lost in Space: Nic Roeg s Flash Gordon, a new documentary program exploring Nicholas Roeg's proposed, unfilmed version
Gremlin's Finest Hour, an episode from the animated Flash Gordon TV show (1982)
Deleted scenes and original endings
Prop collector Bob Lindenmayer discusses dropped sequences and sequel ideas
Featurette 35th Anniversary Greenroom showing Mike Hodges meeting the cast for the first time since filming
Featurette 35th Anniversary Reunion with the cast and crew
Entertainment Earth on franchise merchandise
Galleries: Storyboards, Stills; trailer; Easter Eggs
DISC 2 BLU-RAY SPECIAL FEATURES [LIMITED EDITION EXCLUSIVE]:
Life After Flash, Lisa Downs' 2017 feature length documentary on star Sam J. Jones
Multiple outtakes and secondary interviews with Deep Roy, Topol, etc.
Fold-out double-sided poster
Six double-sided, postcard-sized lobby card reproductions and posters and promotional images
Reversible sleeve.
Illustrated sixty-page insert booklet with new essays by Neil Snowdon, John-Paul Checkett, A.K. Benedict, and Kat Ellinger… and a fine nostalgia piece by Trailers From Hell's Dennis Cozzalio.
Reviewed by Glenn Erickson
---

Flash Gordon
4K Ultra HD with HDR rates:
Movie: Good but Fabulous for its fans.
Video: Excellent
Sound: Excellent Optional 5.1 and 2.0 stereo DTS-HD Master audio
Supplements: see above
Deaf and Hearing-impaired Friendly? YES; Subtitles: English (feature only)
Packaging: One 4K Ultra HD with HDR with 60-page book and folding paper extras in heavy card sleeve.
Reviewed: August 7, 2020
(6337gord)

Visit CineSavant's Main Column Page
Glenn Erickson answers most reader mail: cinesavant@gmail.com
Text © Copyright 2020 Glenn Erickson