Film Noir the Dark Side of Cinema VIII
Kino reaches into the Universal Vault for vintage Paramount and Universal thrillers. This 'noir' collection surprises us — it contains one terrific example of the style, newly-hatched and looking very different for its year. The other two titles are in B&W (check), and revolve around murders (check). But if there were a TV quiz show called 'Noir or Not Noir' they'd shape up as third-tier also-rans. The talent on view is impressive, especially the leading ladies: Claire Trevor, Louise Platt, Merle Oberon, Ella Raines, and Gale Sondergaard. Kino appoints the film with good commentators: Jason A. Ney, Anthony Slide, Kelly Robinson.

Film Noir the Dark Side of Cinema VIII
Street of Chance, Enter Arsene Lupin, Temptation
Blu-ray
KL Studio Classics
1942-1946 / 1:37 Academy / 266 minutes / Street Date July 19, 2022 / available through Kino Lorber / 49.95
Starring: Burgess Meredith, Claire Trevor; Charles Korvin, Ella Raines; Merle Oberon, George Brent.
Directed by Jack Hively, Ford Beebe, Irving Pichel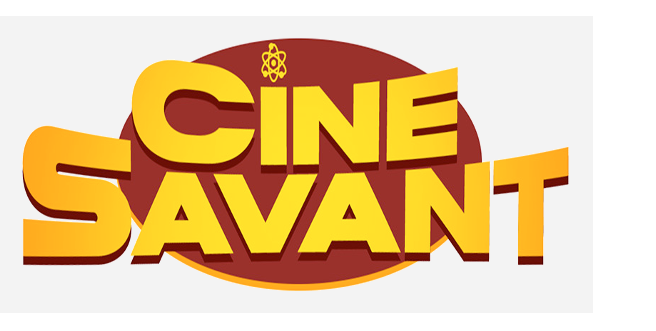 We won't argue what's noir and what's not noir here … surely Eddie Muller will be fighting that particular battle for the next 25 years. The first noir compendiums discriminated quite a bit, and narrowed the field down to maybe 200 titles.  But I also have a book that throws its net so wide that anything qualifies that's in B&W and doesn't star Shirley Temple.
Kino's 'Dark Side of Cinema' series is a good hook on which to explore more corners of the Universal-MCA film vault, which of course includes the pre-1948 Paramount library. This gives us access to titles that stopped showing on TV ages ago, some of them key noirs that haven't circulated much. Film Noir the Dark Side of Cinema VIII has one of the must-see titles. . . not a perfect movie, but one that takes a strange path that's 100 Proof USDA Certified Genuine American Noir.
---

Street of Chance
1942 / 74 min.
Starring: Burgess Meredith, Claire Trevor, Louise Platt, Sheldon Leonard, Frieda Inescort, Jerome Cowan, Adeline De Walt Reynolds, Sonny Boy Williams.
Cinematography: Theodor Sparkuhl
Art Directors: Hans Drier, Haldane Douglas
Film Editor: Arthur Schmidt
Original Music: David Buttolph
Screenplay by Garrett Fort from the story by Cornell Woolrich
Produced by Sol C. Siegel
Directed by Jack Hively
There are proto-noirs from the 1930s and then the first commonly accepted examples of the style. Warners' The Maltese Falcon displays the cynical hardboiled attitude, and RKO's Stranger on the Third Floor the extreme expressionist visuals. Over at Paramount the minor picture  Among the Living contributed murky morality, and a neurotic, non-heroic leading man. 1942's  Street of Chance plays a weird game with the hoary amnesia motif, but it's essential noir viewing for another reason — it is the first film adapted from a story by the prolific Cornell Woolrich.
It's an absurdist Random Harvest: hit on the head by construction debris on the streets of NYC, Frank Thompson (Burgess Meredith) only slowly remembers who he is or where he belongs. When he finally locates his wife (Louise Platt of Stagecoach) she tells him that he disappeared a year ago; when he investigates further, he finds he spent that year living under a completely different identity with a woman named Ruth Dillon (Claire Trevor) — and that he's also a 'person of interest' in a murder.
Amnesia tales are often an invitation to tedium, with knocks on the head that turn one's memory on and off like a switch. Frank Thompson's ordeal is more like a descent into an unreal world. Spending less than a day with his old wife and job, he's soon reclaimed by his second identity as Dan Nearing. A sinister thug that pursues him (Sheldon Leonard) turns out to have a different 'identity' as well. A trip to Ruth Dillon's employers becomes a near-existential replay of The Old Dark House, as Frank tries to learn the truth from a paralyzed old woman who can only communicate by blinking her eyes.
In how many noirs do amnesia victims discover that they are killers?  The poetically titled Street of Chance finds its noir groove by keeping Frank Thompson in a state of un-resolved suspense. Frank isn't experiencing hallucinations, but his real wife and job seem unreal, and the screenplay by Garret Fort (Beau Geste, The Glass Key) doesn't tie things in a neat bow. Only the mystery is straightened out, not the man. The noir world has arrived to pull the rug out from under complacent assumptions.
Theodor Sparkuhl's glowing images darken the Paramount house style, as he had done for Among the Living the year before. The small-scale Street of Chance has a dandy performing pair in Burgess Meredith and Claire Trevor — she would become a fixture of the style, making at least six more notable noirs. The show doesn't receive four-star endorsements because its lack of conventional closure makes audiences feel as if something's missing. That's noir entertainment, too: Fate is Crazy.
---

Enter Arsene Lupin
1944 / 72 min.
Starring: Charles Korvin, Ella Raines, J. Carrol Naish, George Dolenz, Gale Sondergaard, Miles Mander, Leyland Hodgson, Tom Pilkington, Lillian Bronson, Holmes Herbert.
Cinematography: Hal Mohr
Art Directors: John B. Goodman, Abraham Grossman
Film Editor: Saul A. Goodkind
Original Music: Milton Rosen
Screenplay by Bertram Millhauser based on a character created by Maurice Leblanc
Executive Producer George Gershenson
Directed by Ford Beebe
Departing the realm of genuine noir, the second entry in this box is a wartime 'escapist mystery' centering on the devious but romantic Arsène Lupin, a chivalrous gentleman thief who rights wrongs while stealing diamonds. As befits a pulp character from 1905, Lupin was often pictured in a top hat and tails, and sometimes even with a monocle. He had appeared in films a full 12 times, played previously by John Barrymore and Melvyn Douglas. His type  shows up in a million variants, from Cary Grant in To Catch a Thief to an amusingly coy master thief character in the Brit Father Brown movies and TV series. The accent grave on the cheerful thief's first name was dropped from the main title — maybe some 1944 audiences thought the name meant 'arsenic?'
On the Orient Express, the cheerful Arsène Lupin (Charles Korvin) steals a precious ring from heiress Stacy Kanares (Ella Raines) but then returns it simply because he's so impressed with her beauty. The intrigues then shift to England, where Lupin and his amusingly murderous (?) valet Dubose (George Dolenz) hover around the Kanares estate, avoiding the pursuing master detective Ganimard of the French sûreté (J. Carrol Naish), who has sworn to arrest him. Lupin uses his cat-burglar skills to address a potential tragedy: are Stacy's aunt and uncle (Gale Sondergaard and Miles Mander) cooking up a scheme to seize her inheritance?
Enter Arsene Lupin is a debut picture for Hungarian emigre Charles Korvin, a handsome Universal hopeful from the 4-F years. Korvin is smooth enough, but not as warm as he might be. In terms of audience appeal, he's nowhere near Cary Grant as the gentleman-thief  Mr. Lucky . . . but who is?  Korvin goes through the moves well enough, aided by George Dolenz's enthusiastically protective sidekick. Much of the movie is a practical joke played on J. Carrol Naish's dogged Javert character, with the screenplay by Bertram Millhauser (The Suspect) contriving to give Lupin an elegant exit (often verbal) from every trap laid in his path. It's always amusing, never overwhelmingly clever.
Lovely Ella Raines more than makes the picture worth seeing — the breakout star of Phantom Lady went directly to work for Preston Sturges and from there to several more higher-profile thrillers (four of them hardcore noirs). Ms. Raines oozes intelligence and good humor. She's always fun, and makes Korvin look better than he is. The 'who's got the diamond' games are fairly cute, what with the expert support of Gale Sondergaard, etc..
As is pointed out by commentator Anthony Slide, the finale is marred by a Production Code mix-up. Suddenly realizing that the thieves are escaping Scot-free, a sloppy tacked-on finish jumps to a reshoot in which both of our heroes are arrested. What Slide doesn't explain is the fact that the arresting officer somehow materializes in a moving automobile, when he is clearly not present just a couple of seconds before. Scotland Yard has some extremely talented inspectors!
---

Temptation
1946 / 98 min.
Starring: Merle Oberon, George Brent, Charles Korvin, Paul Lukas, Lenore Ulric, Arnold Moss, Robert Capa, Aubrey Mather, Ludwig Stössel, André Charlot, Suzanne Cloutier, Gloria Lloyd Roberts.
Cinematography: Lucien Ballard
Art Director: Bernard Herzbrun
Film Editor: Ernest Nims
Original Music: Daniele Amfitheatrof
Screenplay by Robert Thoeren from the play by James B. Fagan from the novel Bella Donna by Robert Hitchens
Produced by Edward Small
Directed by Irving Pichel
This colonial-era potboiler looks at the career of a British femme fatale and her intrigues in London and Cairo. It's a vehicle for the glamorous siren Merle Oberon, a beauty who herself collected interesting husbands, such as this film's cinematographer Lucien Ballard. Oberon's earlier husband Alexander Korda saw to it that her British career was stellar, and she managed to keep turning out occasional star performances most of the way through the 1950s.
In Temptation Ms. Oberon is called upon to be Ruby Chepstow, a 'woman of scandal' in the late Victorian era. She's recklessly candid with Dr. Meyer Isaacson (Paul Lukas), telling him of her intention to make the wealthy Egyptologist Nigel Armine (George Brent) her next conquest. Despite being tipped by his friend Meyer, Nigel eagerly marries Ruby and invests his trust in her. In Egypt, the bored Ruby rescues a younger acquaintance (Suzanne Cloutier of Welles' Othello) from an Egyptian playboy-blackmailer, Mahoud Baroudi (Charles Korvin) — but then chooses to risk her own marriage by getting involved with Baroudi herself. The Egyptian fully lives up to his own reputation. He so enchants Ruby that she falls in with his scheme to poison Nigel.
All of these events are told in flashback to Dr. Meyer, in Ruby's Cairo garden. Although decently directed by Irving Pichel and decently acted by all, this is yet another story from pre- World War One pulp literature, this time arranged around the obsolete Frank Wedekind- like notion that empowered females are trouble with a Capital T.  Ruby Chepstow Armine seemingly cannot help herself. She must tempt fate, ruin men and risk her own reputation because — why, exactly, we're not sure. She claims romantic instability but is awfully calculating in her actions. It's as if nobody decided to give Ruby a coherent motivation, and the beautiful but not exactly deep Ms. Oberon just plays here straight. The screenplay doesn't even treat Ruby as some kind of enchanting mystery. She's just a femme prone to spontaneous fatale-atizing. Oberon  gets to wear some very appealing vintage costumes, which is a big part of the film's appeal.
Oberon's beauty doesn't let her down and neither do Lucien Ballard's adoring close-ups. George Brent is passive and calm, Paul Lukas disapproving, and Charles Korvin carries a role that Turhan Bey might have been given. The plot to poison Nigel creaks with age, and so do the scenes within the Egyptian tomb that Nigel has uncovered. Can anyone confirm that the tomb interior was repurposed from Universal's ongoing Mummy franchise?
The most interesting actor in the show is the humble Arnold Moss, of Reign of Terror and The 27th Day. Moss's Egyptian police inspector grabs us immediately — he has a firm, interesting presence.
---

The KL Studio Classics Blu-ray of Film Noir the Dark Side of Cinema VIII looks great in Blu-ray; the transfers are quite handsome, although Street of Chance suffers a bit of instability for a few seconds due to film damage. The audio is excellent.
Each title is accompanied by a solid commentary. Jason A. Ney contributes yet another thoughfully researched lecture for the complex Street of Chance and Rondo winner Kelly Robinson takes on Temptation. She is soon to be heard on a commentary for a new edition of Terence Fisher's The Mummy. The great Anthony Slide gives a typically erudite, insightful track for Enter Arsene Lupin.
Reviewed by Glenn Erickson
---
Film Noir the Dark Side of Cinema VIII
Blu-ray rates:
Movies: Street of Chance Excellent Enter Arsene Lupin & Temptation Good
Video: Very Good-Excellent
Sound: Excellent
Supplements:
New audio commentaries:
Street of Chance with Jason A. Ney
Enter Arsene Lupin with Anthony Slide
Temptation with Kelly Robinson
Theatrical Trailers.
Deaf and Hearing-impaired Friendly? YES; Subtitles: English (feature only)
Packaging: One Blu-ray in Keep case
Reviewed: July 18, 2022
(6765noir)

Visit CineSavant's Main Column Page
Glenn Erickson answers most reader mail: cinesavant@gmail.com

Text © Copyright 2022 Glenn Erickson