Fast Times at Ridgemont High
"Learn it. Know it. Live it!" The best-remembered teen comedy of the '80s is also an insightful and unabashed look at real attitudes, behaviors and motivations of young people learning to deal with adult issues. Beyond the hilarious Sean Penn and the luscious Phoebe Cates lies a talent squad of notables and stars-to-be like Jennifer Jason Leigh, Judge Reinhold and Robert Romanus, with appearances by Amanda Wyss, Forest Whitaker, Eric Stoltz, Nicolas Coppola and Anthony Edwards. The stunning feature directing debut of Amy Heckerling, from Cameron Crowe's undercover high school exposé, should be acknowledged as a modern classic.

Fast Times at Ridgemont High
Blu-ray
The Criterion Collection 1075
1982 / Color / 1:85 widescreen / 89 min. / available through The Criterion Collection / Street Date May 11, 2021 / 39.95
Starring: Sean Penn, Jennifer Jason Leigh, Judge Reinhold, Robert Romanus, Brian Backer, Phoebe Cates, Ray Walston, Scott Thomson, Vincent Schiavelli, Amanda Wyss, Forest Whitaker, Kelli Maroney, Eric Stoltz, James Russo, Nicolas Coppola, Anthony Edwards, Stuart Cornfeld, Stu Nahan, Martin Brest, Taylor Negron, Nancy Wilson, Lana Clarkson.
Cinematography: Matthew F. Leonetti
Film Editor: Eric Jenkins
Written by Cameron Crowe from his book
Produced by Irving Azoff, Art Linson
Directed by Amy Heckerling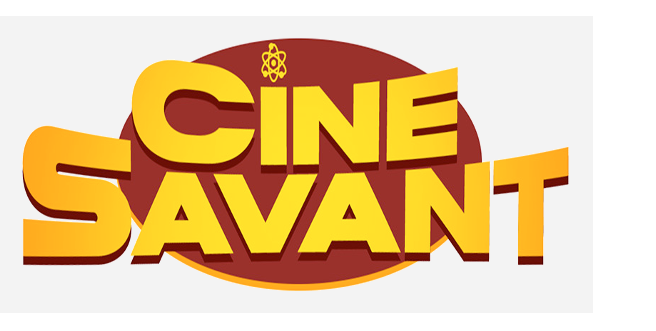 Fast on the heels of George Lucas's nostalgic American Graffiti plenty of films tried to recreate high-school life, either in contemporary terms or in period dress. Various pictures glorified or exposed the experiences of black youth, prep-school kids, problems with sex and abortion, etc. Exploitative pictures (think Crown International) stretched what could be shown in an R rated picture without being accused of underaged porn. As the '80s rolled in things could get pretty nasty, what with the crude and ugly Porky's, made by of all people Bob Clark of A Christmas Story.
Even given the success of the slightly warmer and fuzzier John Hughes teen pix (Sixteen Candles) and memorable fare like Martha Coolidge's Valley Girl, the best-remembered high school epic of the '80s is hands down Amy Heckerling's Fast Times at Ridgemont High. To gather research for his 1981 book Cameron Crowe had used his very youthful looks to pass as a high schooler, and was working on the screenplay even as the book was being published. The movie is a magic confluence of young talent, with a roster of actors almost as inspired as that of American Graffiti. Although a comedy, Heckerling & Crowe's show takes a hard look at harder teen issues like promiscuity and unwanted pregnancy, things that so-called responsible teen films agonize over.

One might expect a woman director to provide a sensitive approach to rough content, countering the usual male-centric director's view that concentrates on horny boys finding ways to have sex with girls. The fearless Heckerling and Crowe surprise us with the matter-of-fact observation that the girls are no less interested in sex than the boys. Their strategy for dealing with teenage sexuality is to be more revealing, not less; Heckerling's uncut copy of the film even includes a bit of male frontal nudity, as an attack on the double-standard of the Production Code.
Twenty years past the pill and (just barely) before the onslaught of AIDS, the reasonably affluent middle class kids of Fast Times are largely free to play around and potentially make really big life mistakes. Unlike stories taking place a few decades earlier — think Peter Hyams & Jane C. Stanton's Our Time — they won't necessarily be crushed by the weight of a disapproving, punitive society.

The story charts a year of high school life without a strong plot structure. Senior Brad Hamilton (Judge Reinhold) cherishes his car, a vintage '60 Buick LeSabre. He works in fast food in the mall, where he considers dropping his steady girl Lisa (Amanda Wyss) so he can play the field. Brad fantasizes sex with Linda Barrett (Phoebe Cates), the self-aware best friend of of his sister, sophomore Stacy Hamilton (Jennifer Jason Leigh), who is in turn loved from afar by the nerdy and sweet Mark 'Rat' Ratner (Brian Backer), a mall movie usher. Mark's confidante is the ticket scalper and self-styled ladykiller Mike Damone (Robert Romanus). Stacy takes sex advice from Linda, and from her has picked up the notion that a virgin is not a thing to be. Stacy therefore has casual sex with two boys, one of whom happens to be the boastful Mike. The result is an unwanted pregnancy.
We meet two teachers at the high school, the sweet Mr. Vargas (Vincent Schiavelli) and the fastidious, sharp-tongued Mr. Hand (Ray Walston). Mr. Hand wages a daily war of nerves with the perpetually-high surfer Jeff Spicoli (Sean Penn), a slacker who is always tardy and pulls stunts like ordering pizza delivered to the classroom. This was Sean Penn's second feature film; the uproarious Jeff Spicoli made him an immediate star.

Fast Times achieves its high credibility by taking the realities of teen life in a certain social strata for what they are. There's nothing here for viewers insisting on Good Housekeeping- approved sex values, as the kids don't ask parents for permission and have the freedom to go wild if they wish. With the exception of the broadly comic Jeff Spicoli, the characters are not exaggerated. Stacy is sweet and innocent yet technically the most promiscuous. The man-bait hottie Linda talks a stronger line than she practices. The arrogant & slimy Mike Damone exaggerates his prowess and his independence. The script reveres Mark Ratner's reserve and respect for Stacy — his chaste behavior may confuse her at first but we know she'll come around. The show doesn't lose sight of the fact that these are KIDS … some of the most outwardly sophisticated are inwardly clueless.
The teen comedy scenes with Jeff Spicoli are pitched much differently — he even has a drug-fueled fantasy news interview, standing between two stereotyped beach babes. Did Sean Penn ever return to such a flat-out comic role?  Jeff's outrageousness peaks with the film's one nod to high school sports, in a hilariously creative episode involving the treasured '70 Chevy Camaro of the football star Charles Jefferson (Forest Whitaker). The class clowns register refreshingly low on the gross-out scale; newcomers Eric Stoltz and Nicolas (Cage) Coppola are colorful side-men, as is Spicoli's fellow stoner Stoner Bud (Anthony Edwards).

The dramatic scenes involve universal teen problems. Brad Hamilton's self-esteem suffers with the indignities of his fast food jobs, including being forced to wear a silly pirate costume. His finest hour comes when he provides solid non-judgmental support for his sister Stacy, by just being there at her time of need and pledging his discretion. Errors aside, both Stacy and Brad are more substantial than they look.
Fast Times is genuinely edgy in a way that more exploitative teen T&A shows almost never are. In Criterion's disc extras we learn that its frankness scared the suits at Universal, and was described by one as close to being pornography. Taking her first crack at feature direction, Ms. Heckerling was sufficiently wise not to curb her instincts, to 'make a film that Mom will approve of.' Fast Times acknowledges that teens masturbate and that girls have erotic imaginations too. Heckerling directed Phoebe Cates to create a slo-motion sex fantasy guaranteed to slay males of any age. Heckerling knew what she wanted — Cates resisted the topless bit but the director said 'it's for the boys, so do it!'

The truly fearless actress is Jennifer Jason Leigh, who gives Stacy Hamilton a raw sexual reality that neutralizes any thought of exploitation. Stacy doesn't fret about her body or lose her nerve when one of her first sex partners climaxes almost immediately — she's just disappointed. Armed with bad information and misleading visions of sex's transformative power, it's no wonder that Stacy has unrealistic expectations.
With a cast that includes several future Oscar winners, the story of the making of Fast Times comes with numerous backstories and tangential connections, even to such things as an over-publicized celebrity murder. The show overcame Universal's no-confidence initial release, grew into a substantial hit due to word of mouth, and has maintained a top-flight reputation for all involved. The '80s produced an interesting crop of woman directors, but not the business climate to permit them to fully develop their careers.
---

The Criterion Collection's Blu-ray of Fast Times at Ridgemont High is a stunning restored 4K digital transfer supervised by Ms. Heckerling. Many of us first saw the show on cable television, dull and flat and trimmed of a shot here and there; this beautiful scan restores it to its full length. The soundtrack has all of the show's original pop music cues; how they were chosen and how their rights were negotiated are discussed in the extras.
Disc producer Susan Arosteguy assembles extras that convince us that the filmmakers didn't know they had a classic, just a show they believed in. Contributing to an older commentary and a newer Zoom-enabled pandemic discussion are Amy Heckerling and Cameron Crowe. The pair do their best to identify the film's special qualities. A 1999 docu-featurette lets many of the cast members wax nostalgic but the best item is a 1982 audio recording in which Heckerling and a couple of her associates take questions in an AFI seminar. Heckerling comes off as an unusually articulate creative force, who just didn't want to let go of the picture she saw in her head. The recurring thought is, 'this may be our only chance to do something the way we want it to be, so why compromise?'
Dana Stevens' insert essay is a fine starting point to dig into Fast Times, although it should be saved for post-viewing as well.
Reviewed by Glenn Erickson
---
Fast Times at Ridgemont High
Blu-ray rates:
Movie: Excellent
Video: Excellent
Sound: Excellent
Supplements (from Criterion) : Audio commentary from 1999 featuring Heckerling and screenwriter Cameron Crowe; television version with deleted and alternate scenes; new conversation with Heckerling and Crowe, moderated by filmmaker Olivia Wilde; Reliving Our 'Fast Times at Ridgemont High,' a 1999 cast and crew featurette documentary; Audio discussion from 1982 with Heckerling at the American Film Institute. Insert fold out with and essay by Dana Stevens and a new introduction by Cameron Crowe.
Deaf and Hearing-impaired Friendly? YES; Subtitles: English (feature only)
Packaging: One Blu-ray in Keep case
Reviewed: May 26, 2021
(6509fast)

Visit CineSavant's Main Column Page
Glenn Erickson answers most reader mail: cinesavant@gmail.com

Text © Copyright 2021 Glenn Erickson