Oren Peli on
The Exorcist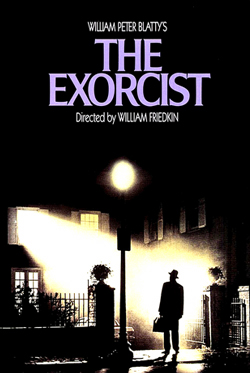 Released 1973
Distributor Warner Bros.
About
The Exorcist
Talk about a Trailer from Hell!! William Friedkin and William Peter Blatty's seminal embellishment on an actual 1949 case of exorcism is one of the most disturbing horror films of all time (particularly effective on lapsed Catholics). Its unprecedented success spawned a mini-genre of demonic possession movies the world over, as well as a couple of sequels and a prequel (which morphed into two different films). Ten Oscar nominations (including Best Picture, the first horror film to so qualify) yielded two wins for sound mixing and adapted screenplay.
About Oren Peli
A native of Israel, Oren Peli came to the U.S. at the age of 19. Back home, he had dropped out of high school at age 16 to write a highly successful paint and animation software, then became a full-time software designer, using his skills to create animation programs and, ultimately, game software. PARANORMAL ACTIVITY, which he wrote, directed and produced, was his first film. Since then, he produced the hit sequels PARANORMAL ACTIVITY 2, 3, and 4, and INSIDIOUS 1 and 2. He is also the producer of the horror film THE BAY, from director Barry Levinson, and LORDS OF SALEM by writer/director Rob Zombie. He was the co-creator and executive producer of the ABC Show THE RIVER, from executive producer Steven Spielberg, and producer/writer of the movie CHERNOBYL DIARIES.