Is Joseph Losey's elusive, maudit masterpiece really a masterpiece?  Stanley Baker's foolish lout of a writer ruins his life pursuing the wanton Jeanne Moreau, and it's hard to tell if she's punishing him or he's punishing himself. Losey's directing skills are in top form on location in Venice and Rome for this absorbing art film. PI's overdue and very welcome disc sorts out the multiple release versions (Eve, Eva, The Devil's Woman) for the first time, and in so doing finally makes the show critically accessible. Co-starring (swoon) Virna Lisi and James Villiers.

Eve
Region B Blu-ray
Powerhouse Indicator
1962 / B&W / 1:85 widescreen / 126 109, 108 min. / Eva, The Devil's Woman / Street Date October 19, 2020 / available from Powerhouse Films UK / £15.99
Starring: Jeanne Moreau, Stanley Baker, Virna Lisi, James Villiers, Riccardo Garrone, Lisa Gastoni, Checco Rissone, Enzo Fiermonte, Nona Medici, Roberto Paoletti, Alexis Revidis, Evi Rigano.
Cinematography: Gianni Di Venanzo, Henri Decaë
Film Editor: Reginald Beck
Production Design: Richard Macdonald, Luigi Scaccianoce
Original Music: Michel Legrand
Written by Evan Jones, Hugo Butler from the novel by James Hadley Chase
Produced by Raymond and Robert Hakim
Directed by Joseph Losey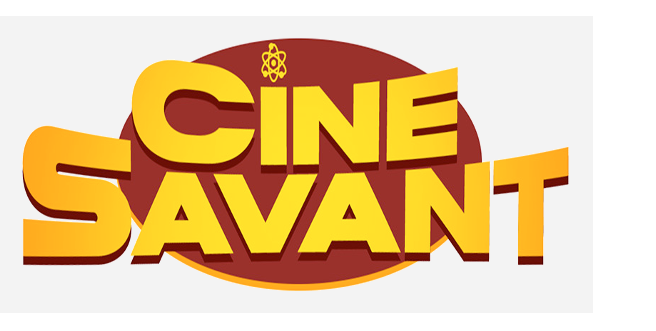 This may be Joseph Losey's first unqualified art picture, the kind tailored to grab attention at prestigious film festivals. Losey's work always billboarded the presence of an artistic intelligence at work, but the films with which he rebuilt his career in England functioned primarily as standard genre thrillers. Losey excelled with a gangster study (The Criminal), a capital punishment nail-biter (Time Without Pity) and even an apocalyptic science-fiction tale (These Are the Damned). They prioritized visual and thematic values, but within genre expectations. That would change in the 1960s, as film culture elevated some directors to the rank of auteur.

The producing team the Hakim Brothers invested in hot directors but preferred popular successes like René Clément's Purple Noon over more refined fare such as Antonioni's L'Eclisse. Their idea of the best of both worlds was likely the highly profitable Belle de Jour from Luis Buñuel. In searching for likely material for actor Stanley Baker they came upon a book by the prolific English author James Hadley Chase, who was known for inauthentic crime novels set in America. Chase reportedly wrote them with the aid of a slang dictionary and memories of James Cagney movies. His No Orchids for Miss Blandish nevertheless was a huge hit in print as well as in an equally notorious movie version. Chase's novel Eve also took place in America and had thriller elements.
Stanley Baker nominated Joseph Losey to direct the Hakims' Eve project, which became a high-profile news item with the signing of star Jeanne Moreau (La Notte, Jules and Jim). The producers didn't mind when Losey changed the lead character into a Welsh author and shifted the location to Italy, mostly Venice. But they no doubt felt betrayed when Losey re-framed the thriller as a pure character study. The hardboiled prostitute at the center of Chase's story became more nuanced. Losey's Eve appears to enjoy preying on men she judges as weak, but she has little in common with a film noir femme fatale.
Losey later called Eve one of his worst filmmaking experiences (and he had his share). Forever to be described as 'much mutilated by its producers,' it surfaced in several frustratingly abbreviated versions. It has been screened mostly at director retrospectives, with excuses made for whatever mangled cut was on view. It turns out that the alternate title Eva belongs to the first French release, a cut-down version. Powerhouse Indicator's disc offers Eye Filmmuseum's recent reconstitution of the longest known cut, along with several variants. For most viewers this will be the first opportunity to see it in a reasonable form; it's a real service to Losey's legacy.

Eve is not a genre thriller or an exposé of the life of a prostitute. The screenplay by Hugo Butler and Evan Jones mutes the original's thriller aspects and purposely leaves the background of the manipulative Eve as a mystery. The destructive relationship on view is all character investigation, filmed in a style that hadn't yet fully come into its own — think of Rafelson's Five Easy Pieces in that context.
A premiere at the Venice film festival (filmed by Henri Decaë) sets the scene. Welsh writer Tyvian Jones (Stanley Baker) should be flying high. Not only is his first novel a smash success, Italian producer Sergio Branco (Giorgio Albertazzi) has just premiered a movie version. The somewhat arrogant Tyvian avoids the film's screenwriter Alan McCormick (James Villiers) and takes for granted his engagement to Sergio's assistant Francesca Ferrara (Virna Lisi), a charming woman who loves unreservedly. Then Tyvian meets Eve Olivier (Jeanne Moreau) and begins an all-too familiar amorous obsession. He knows that she's a call girl yet pursues her to Rome, ignoring his work commitments. Eve initially welcomes his advances but expresses contempt for his solicitous attitude, and makes it clear that she has no use for committed love. In a series of cruel and humiliating episodes, Tyvian throws away his personal and professional future. He betrays Francesca before and after marrying her, and makes no excuses for abandoning her whenever the other woman calls. Worse, Tyvian foolishly shares a potentially devastating personal secret with Eve, giving her the ability to torment him to her heart's content.
The stylish and sophisticated Eve is one of those man-goes-down-the-drain dramas we can see coming from a mile away: a fool willingly destroys himself for a dame that just doesn't care. We soon lose all respect for Tyvian Jones, and the second-act reveal of his psychological Achilles Heel doesn't win back our sympathy… it only explains why he doesn't behave like a talented, accomplished writer. Although Stanley Baker's nuanced performance is quite good we're not surprised that audiences would reject it — the rugged star of Hell Drivers and the later Zulu normally plays a bruiser even more formidable than Sean Connery. A single glare from Baker was enough to make anyone cower in crime films like Robbery. Baker's Tyvian is a fraud and a cheat, a reprehensible weakling. The unappealing finale shows other people suffering, not his selfish character.

The show more properly belongs to Jeanne Moreau, who commands the screen with an undeniable, elemental force. Such women as Eve exist, perhaps partly motivated by male abuse and oppressive double standards. Losey ignores James Hadley Chase's clinical backstory and leaves Eve's inner motivations unexplained. Jeanne Moreau instead creates her through attitude alone. Men seem attracted to Eve's uncaring eyes and her unlimited selection of pouts — curious, bored, lightly-amused-but-running-out-of-patience. Every once and a while she'll flash a smile of genuine interest to her man of the day, a morsel that only makes Tyvian more desperate. Tyvian usually spoils his nights with Eve by getting drunk and trying to make her engage with him on an honest level… as if he deserved any such mercy. All he gets is scorn and contempt, and he keeps coming back for more.
A key scene occurs when Eve begins to tell Tyvian of a terrible time she had as a teenager, victimized by a powerful man. She then laughs and says it's just a lie. Personal confession is just not her style; she has zero interest in explaining herself. By contrast, Tyvian is a tower of jelly behind his tough-guy posturing. We don't respect him any more than she does.

That raw character dynamic is Eve's main achievement — we believe every moment of this poisonous relationship even if watching it unfold makes us increasingly uncomfortable. The sidebar storylines don't amount to much, especially the faux-witty sniping by James Villiers' screenwriter character. Villiers seem to specialize in shallow entitled twits (Repulsion) and here he seems something of a cliché. The only person we care about is the poised, sane, and deserving Francesca, played by Virna Lisi (Queen Margot, How to Murder Your Wife). Losey doesn't give Francesca or the audience a single break. The moral desolation at the finish of Eve is truly dark.
Losey's direction is really impressive. The casual, fluid style goes against the relative formalism of his recent pictures; it's as if Losey and his Italian cameraman Gianni Di Venanzo (Otto e mezzo) hit on a great new look. They don't mind letting some images go a bit grainy and don't worry too much about depth of field. Yet our impression of being in these places with these people is as good or better than that generated by other art-film masters of the day. We feel 'present,' involved. Even the opening film premiere reception scene feels natural. About sixty percent of the show places Eve and Tyvian alone in various apartments, houses and locations. We're always engaged with the actors and the drama. When Jeanne Moreau strikes an odd pose, we're thinking of Eve, not just an interesting composition.

Tyvian deserves neither woman, and in typical male cur fashion he treats the susceptible Francesca unforgivably. We keep hoping for our mean-spirited leading man to see the light but Eve doesn't believe in redemption. It's abundantly clear that he can't help himself. We might let Tyvian off the hook for his literary crime, but for what he does to Francesca he needs to have his tongue and eyes gouged out. For starters.
Losey populates the remainder of the Italian cast well, from the lecherous Checco Rissone to the dull Giorgio Albertazzi. Riccardo Garrone is effective as a gambler who doesn't sweat his female companionship issues. Getting a nice scene almost to herself is Lisa Gastoni of Wild, Wild Planet and Wake Up and Kill  as a casino dame trawling for gambling winners. ↑
The Losey symbolism is there but nowhere near as obtrusive as it sometimes can be. The only 'what's that doing there?' moment is a zoom into a door peephole, that appears to use a crude optical. Elsewhere the visuals seem fresh, never predictable. A tilted camera enhances Tyvian getting 'stood up' at Eve's door; a provocative black jazz dancer in a nightclub is given just the right amount of visual attention.
Eve also earns special mention for its scenes filmed in the Venice canals. They're great, never too fussy or artificial. I'm told that the production designs of Losey's frequent collaborator Richard Macdonald contribute a great deal to the look of his films. Losey's arthouse-hothouse style would find its full expression on their next picture The Servant.
---
Powerhouse Indicator's Region B Blu-ray of Eve is a marvelous way to encounter this elusive picture, a definite gotta-see title for Joseph Losey fans. For the present the marvel will be limited to Region B- equipped viewers. The main 'play' menu gives us three ways to see the picture. The longest version comes with a choice of an optional extended ending and is the recommended place to start. The restoration of the longest version was so difficult, two brief scenes could only be found with burned-in foreign subtitles.
Adding to the film's glamour and appeal is the music score by Michel Legrand, much of which has a pleasing jazz base. No critic ever reviews Eve/Eva without noting that Eve Olivier habitually spins albums by Billie Holiday on her little record player. The sad ballads of love betrayed are a good fit, and we hear conflicting stories of who brought the music to the picture. The Hakims clearly gave Losey ample freedom to spend extra $ to license music, and to choose his preferred creative collaborators. His previous These Are the Damned is its own kind of triumph but we wonder if he considered Hammer Films' composer and art director to be artistic compromises.
Indicator's extras listed in full below are simply tops. I was drawn to the versions comparison video, an accounting of the restoration process, and Neil Sinyard's cheerful filmic analysis. The fat insert booklet carries credits missing from the IMDB, an essay by Phuong Le, and a book-to-movie comparison. The illuminating review excerpts remind us how Eve became a ping-pong game among 'refined' critics. The quote from Raymond Durgnat defends the movie in a way that acknowledges its critically controversial status.
Reviewed by Glenn Erickson
---
Eve
Region B Blu-ray rates:
Movie: Excellent
Video: Excellent
New 2K scan of Eye Filmmuseum's photochemical restoration of the longest known version of Eve, with optional extended ending (126 mins); Hi Def remaster of the original European theatrical release version of Eva (109 mins); Hi Def remaster of the alternative The Devil's Woman version (108 mins).
Sound: Excellent
Supplements (from Powerhouse Indicator): Other Places (1967, 9 mins): director Joseph Losey discusses Eve in an extract from the French TV program Cinéma; Appetite for Destruction (1972, 5 mins): extract from the French TV program Tête d'affiche, featuring star Jeanne Moreau in conversation with actor France Roche; The British Entertainment History Project Interview with Reginald Beck (1987, 126 mins): archival audio recording featuring the editor and regular Losey collaborator in conversation with Alan Lawson; All About Eve (2020, 19 mins): interview with filmmaker Gavrik Losey; A Creation Myth (2020, 24 mins): appreciation by Neil Sinyard; The Many Faces of Eve (2020, 16 mins): video comparison of the various versions; image gallery; original UK and French theatrical trailers. Plus a limited edition illustrated 36-page booklet with a new essay by Phuong Le, text interview excerpts with Joseph Losey, a look at the James Hadley Chase source novel, an overview of contemporary critical responses, and Simona Monizza on the Eye Filmmuseum restoration.
Deaf and Hearing-impaired Friendly? YES; Subtitles: English (feature only)
Packaging: One Blu-ray in Keep case
Reviewed: September 22, 2020
(6351eve)
Question: Does anybody else still do this with their fifty-year-old Andrew Sarris paperbacks?  Eva has been sitting there blank for a long time, waiting to be highlighted in yellow. → Sarris didn't italicize Eva, which consigns it to the dungeon of non-Auteur perdition. It also doesn't rate a place in Sarris's chronological index, but Steve Sekely's The Day of the Triffids does.

Visit CineSavant's Main Column Page
Glenn Erickson answers most reader mail: cinesavant@gmail.com

Text © Copyright 2020 Glenn Erickson