Essential Film Noir Collection 3
The third 'Essential' noir collection is easily [Imprint]'s best, with two genuine classics of the style plus two excellent and equally entertaining thrillers. The directors are first-rank: Lewis Milestone, Mitchell Leisen, William Dieterle and William Wyler. Top stars are present too: Barbara Stanwyck, Van Heflin, Lisabeth Scott, Kirk Douglas, William Holden, Alexis Smith, Edmond O'Brien, Humphrey Bogart, Fredric March. The high-quality suspense and jeopardy are uniquely noir: The Strange Love of Martha Ivers, No Man Of Her Own, The Turning Point and The Desperate Hours. [Imprint] taps bona fide experts for the xtras.

Essential Film Noir Collection 3
Blu-ray (Region-Free)
The Strange Love of Martha Ivers, No Man Of Her Own, The Turning Point, The Desperate Hours
Viavision [Imprint] 148, 149, 150, 151
1946 – 1955 / B&W / 1:37 Academy (3), 1:78 widescreen (1) / 411 min. / Street Date August 31, 2022 / Available from Viavision [Imprint] / au 139.95 , Amazon / 136.64
Starring: Barbara Stanwyck, Van Heflin, Lisabeth Scott, Kirk Douglas; Barbara Stanwyck, John Lund, Lyle Bettger; William Holden, Alexis Smith, Edmond O'Brien; Humphrey Bogart, Fredric March, Martha Scott.
Directed by Lewis Milestone, Mitchell Leisen, William Dieterle, William Wyler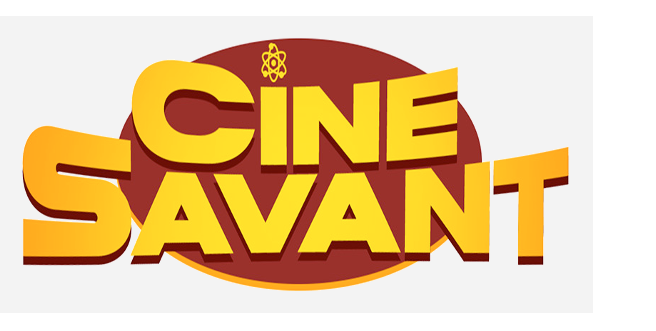 Nothing's better than dipping into a fine film noir — the best are original stories that entertain, even whe the narrative is propelled by a gimmick. The visual stylization can itself be a major draw. [Imprint]'s third Blu-ray collection gives us a really satisfying selection. One immediate post-war drama focuses on social corruption in a small town and the second gives us a heroine perplexed by the wicked twist to end all wicked twists. The third is an over-achieving big-city corruption tale, and the last a second-wave VistaVision thriller about a deadly home invasion. Is an 'average American family' worthy to survive?
Two titles in the Essential Film Noir Collection 3 appear to be new to Blu-ray, and one is the recipient of a new 4K remaster. We're in good hands with the extra commentaries and video essays — [Imprint]'s spokespeople are confirmed experts.
---

The Strange Love of Martha Ivers
1946 / 116 min.
Starring: Barbara Stanwyck, Van Heflin, Lizabeth Scott, Kirk Douglas, Judith Anderson
Cinematographer: Victor Milner
Art Direction: Hans Dreier, John Meehan
Film Editor: Archie Marshek
Music: Miklos Rozsa
Written by Robert Rossen from the story Love Lies Bleeding by Jack Patrick
Produced by Hal B. Wallis
Directed by Lewis Milestone
The idea of morally-conflicted stories where nobody is a pure-of heart hero in no way began with film noir, but some of the best noirs flourish by stressing the moral quicksand around their characters. The most sympathetic characters in The Strange Love of Martha Ivers are deeply flawed no-accounts just trying to get by on their wits. But the film's socially established Power Couple are soaked in their own corruption and misdeeds. It's a mix 'n' match between the irredeemably rotten and the merely hardboiled. The All-American curse of money, power and privilege hangs over this story like a shroud. Lewis Milestone directs the picture's four great performances with assurance, from a racy, insolent screenplay by Robert Rossen.
Gambler Sam Masterson (Van Heflin) drifts into Iverstown, the hometown he fled seventeen years ago. He's amused to see that his childhood friends Martha Ivers (Barbara Stanwyck) and Walter O'Neil (Kirk Douglas) have married and are now and the town's richest and most powerful citizens: she owns everything and he's the district attorney. Sam has no intention to stay until he meets Toni Marachek (Lizabeth Scott), a woman just out of prison and having a tough time. When the cops try to put her away for a trumped-up parole violation, Sam intercedes on her behalf with Walter, not realizing that he courts disaster just by contacting the O'Neils. Martha's still attracted to Sam, while Walter would like to see him dead — Sam shares their unspeakable, guilty secret.
The breezy Sam Masterson has no idea that he's entered Rotten City, U.S.A., an Our Town for the Damned. The outwardly prosperous Iverstown is like the one Uncle Charlie describes in Hitchcock's Shadow of a Doubt, with the housefronts that peel back to reveal the ugly secrets inside. Greed takes the place of original sin, a curse passed down in a disturbingly emotional prologue. One unholy pact later, the stage is set for future disaster, as in a Shakespeare tragedy. Martha is an unfulfilled captain of industry while her now-husband Walter corrodes from terminal self-loathing.
Walter drinks to forget while Martha takes lovers to invent a new reality for herself. A poisonous romantic tangle forms immediately. Masterson is not a heroic soldier back from the war. He admits he was a shady character and is amused when people assume he's working an angle. Ivers and O'Neil can't even recognize an outsider that means them no harm.
The tie-breaker is the fourth member of the quartet, Toni Marachek. Hal Wallis launched Lizabeth Scott the previous year and Martha Ivers confirmed her as a star. Toni is the hope of the future, the reward for Sam Masterson should he extricate himself from this Iverstown mess. She refuses to abandon Sam to the night lights of the evil city that Martha loves to look at from afar. As she and Sam escape, he warns her not to look back, and even cites the lesson of Lot and the Pillar of Salt.
Toni is also the film's closest thing to an average person. She's been pushed around and abused in life, first by her father and now by local cops and judges determined to brand her as a fallen woman. It's a fine performance from an actress that too seldom receives compliments.
Martha Ivers carries a solid hard-boiled sheen. Iverstown is one tough burg for Sam: thugs call him out of a restaurant for fair a fight, that turns into an ambush. Everywhere we look we see authority being abused, but Masterson is no pushover. He likes roughing up a guy at a bar, and baiting Martha to see just how depraved she really is. The psychological angle is built into these relationships. Character calls the tune, not plot contrivances. By the time the film is heading into its final act death scenes, tough-talking Toni Marachek is looking like the most honest person Sam's ever met.
---
Viavision's licensed Paramount titles are all authored from Paramount-restored masters. We're told that the The Strange Love of Martha Ivers remaster was from a 4K scan. About 20 years ago the show was finally properly remastered, but this rich encoding is a beauty. The local weather is 80% dramatic rainstorms, and night appears to last 18 hours a day. This is one of the moodiest noirs of the first wave.
Miklos Rozsa's romantic score layers the picture will wall-to-wall mystery – it's not one of his soundalike dum-da-dum-dum noir jobs. The better picture and improved sound bring out the score's full power.
Author and noir authority Alan K. Rode contributes two audio commentaries to this disc box, and this first is a fine example of well organized reportage. We soon understand that Martha Ivers was a focus of intense creativity from everyone concerned. The career stories of the stars are fascinating — it's Kirk Douglas's first film and one that solidified Lizabeth Scott's stardom. Rode takes some pokes at producer Hal Wallis's reputation as a starmaker — he found some big names, but more often than not his discoveries became real stars when loaned out, or by refusing his contract and going their own way.
Rode also gives us an interview with Kirk Douglas, where the star explains in his own words how he got his first movie role. Douglas's speech is severely impaired but he's still sharp as a tack and happy to talk.
The disc is overloaded with tributes to Barbara Stanwyck. Straight Down the Line is a standard bio piece that takes on her impressive volume of work. Alan Rode and Kat Ellinger author bring different approaches to separate career overviews. Alan calls Stanwyck the greatest single actress of the '30s and '40s. Ms. Ellinger is able to relate Stanwyck's 'woman in peril' pictures with trends in horror films.
Ms. Ellinger's description of The Strange Love of Martha Ivers as a 'noir gothic' is apt. It's a psychological study of malignant personalities, not a standard detective yarn or crime thriller. It's one of the best of noir's first wave and this excellent-quality disc is a welcome release.
---

No Man Of Her Own
1950 / 98 min.
Starring: Barbara Stanwyck, John Lund, Jane Cowl, Phyllis Thaxter, Lyle Bettger, Henry O'Neill, Richard Denning, Carole Mathews
Cinematographer: Daniel Fapp
Film Editor:
Music: Hugo Friedhofer
Written by Sally Benson, Catherine Tunney from a story by Cornell Woolrich
Produced by Richard Maibaum
Directed by Mitchell Leisen
1950's No Man Of Her Own is yet another fine picture from Mitchell Leisen. It likely wasn't considered noir back in the day, even though its construction and visuals follow the form of that still misunderstood American film style. Director Leisen and producer Richard Maibaum merge a twisted murder thriller with a sentimental story about an unwed mother, and the result satisfies on both counts.
It's a trick Cornell Woolrich tale built on a single wild, wild coincidence. Pregnant and desperate Helen Ferguson (Barbara Stanwyck) is abandoned by her no-good lover Steve Morley (Lyle Bettger), a cheap crook who has already taken up with a new woman, Irma (Carole Mathews). On board a train, Helen meets a young married couple, Patrice and Hugh Harkness (Phyllis Thaxter & Richard Denning). Patrice is pregnant too, and Hugh is taking her home to meet his wealthy family. A horrible accident occurs, and Helen is one of the few survivors. When she wakes she discovers that everybody including the Harkness family assume that she is Patrice. Helen nearly bolts for the exit a half-dozen times, but relents and allows the family to accept her: the mixup means that her baby will have a good life. Then Hugh's brother Bill Harkness (John Lund) takes a romantic interest in her. Helen's passive deception seems heaven-sent … until the venal Steve Morley reappears with more evil plans. Surely, ridding the world of the verminous Morley isn't such a bad idea.
In No Man of Her Own classic Hollywood filmmaking gets to push the Production Code thanks to the tougher post-war sensibility. Most dramas about unwed motherhood disappeared when The Code was enforced, and in 1950 the sight of the 'defiled' Barbara Stanwyck collapsing in tears while her boyfriend refuses to see her was very touchy subject matter. Stanwyck's Helen is on a train to nowhere when a classic noir double twist occurs. The writing and acting are so good, we buy events that are near-preposterous. What does Helen / Patrice do when the time comes to apply for a drivers' license?
Hiding within the tale is a parable about wealth and worth in society. Because she's indigent and unmarried, all Helen can expect is stern disapproval and the loss of her baby to the social authorities. One swap of wedding rings and she's the pampered new member of a prosperous family. Helen answers kindness with kindness, and is emotionally reborn. But we know that the venal Morely won't be away for long, if only because actor Lyle Bettger played so many unregenerate rats.
Mitchell Leisen and actress Stanwyck play a little joke on Billy Wilder when Helen's car refuses to start at the scene of a murder, reminding us of Double Indemnity. Helen's many goofs when pretending to be Patrice — like using her original name — are dismissed as the effects of her accident. We come away with a greater appreciation of Barbara Stanwyck's talent. Many lesser noirs stumble because the actors can't put across the absurd plot contrivances. Stanwyck makes the most unlikely situations entirely believable; she gathers audience interest and sympathy like a sponge.
The talented John Lund had a Clark Gable voice but didn't get the right breaks. He's great in the now-appreciated classic A Foreign Affair. No Man of Her Own is doubly involving because its characters aren't made to behave like idiots; Lund's Bill never loses his head. He remains loyal to Helen, even when he discovers her secret.
The good news is that the ending doesn't alter the film's noir standing, even if it veers away from noir principles. The curious wind-up seems to thoroughly confused the Production Code, as it doesn't quite follow the 'pay for your sins' rule. But the story does apply its own kind of class-conscious retribution.
Former MGM contractee Phyllis Thaxter is highly effective as the original Patrice, making a strong impression of generosity in just a couple of minutes of screen time. She receives a high billing, but young Richard Denning's billing reflects his thankless part. This is one of Lyle Bettger's slimiest bad guy performances. Steve Morley forces Helen to marry him in the middle of the night. Misinterpreting her request not to return to the Harkness house, he has the nerve to tell her to forget about sleeping with him, as he's only in it for the money!
Look fast and you'll see the beloved Kathleen Freeman as a country club guest and the little-known Kasey Rogers at the christening of Helen's baby. As 'Laura Elliott' Rogers became one of Alfred Hitchcock's most celebrated murder victims. Warners wouldn't promote her as a Best Supporting Actress candidate because she had been borrowed from Paramount. There's no justice.
---
No Man Of Her Own received a decent Blu-ray release ten years ago from Olive Films. The transfer appears to be the same Paramount-Viacom HD scan, which looks good but not as crisp as the others in the set. It scarcely matters — after the film's 'trick' opening, every viewer will stick around to see what happens to the woman carrying a baby everybody thinks is a Harkness. Future West Side Story cinematographer Daniel L. Fapp shows terrific noir chops behind the camera.
Professor Drew Casper's audio commentary is intense and impassioned, almost poetic in its reverence toward every shot in Mitchell Leisen's movie. Even a transition scene is analyzed for psychological impact. He says that a taxi is disturbing, because its right-to-left screen direction is opposite to the way we read. When relating information about Leisen and his actors Casper shows his depth of knowledge and understanding, but a desire to worship the film is an aid to listening.
Knowledgeable critic Barry Forshaw oversees a visual essay; he of course asks if the show is just a women's picture with a dash of jeopardy.
Why one of those celebratory Barbara Stanwyck pieces couldn't be moved to this feature, I'm not sure. We instead are given a radio adaptation of the movie, starring Barbara Stanwyck and Lyle Bettger.
---

The Turning Point
1952 / 85 min.
Starring: William Holden, Edmond O'Brien, Alexis Smith, Tom Tully, Ed Begley, Dan Dayton, Adele Longmire, Ray Teal, Ted de Corsia, Don Porter, Neville Brand, Jay Adler, Rachel Ames, Peter Baldwin, Whit Bissell, Russell Johnson, Carolyn Jones, Mary Murphy.
Cinematographer: Lionel Lindon
Art Directors: Hal Pereira, Joseph McMillan Johnson
Film Editor: George Tomasini
Music: Miklos Rozsa
Screenplay by Warren Duff story by Horace McCoy
Produced by Irving Asher
Directed by William Dieterle
The collection's The Turning Point is the title that will draw the hardcore fans. I don't believe it's been out on disc yet, and it's a real winner. Taken from a hardboiled 'city corruption' novel by Horace McCoy, the intelligent screenplay dissects a moral and emotional tangle around a Kefauver-like federal corruption investigation in an unnamed 'midwestern city.' Edmond O'Brien is chief investigator John Conroy, a man with a noble mission. His old friend Jerry McKibbon (William Holden) is a cynical newsman who doesn't believe the investigation will get anywhere.
Jerry wants to stand aside and let his friend learn his lesson, but he gets pulled into Conroy's crusade to indict racketeer Neil Eichelberger (the great Ed Begley). Everything Jerry finds out feels like a betrayal: Conroy's policeman father Matt (Tom Tully) is on the payroll of Eichelberger's main henchman Harrigan (Ted de Corsia). Jerry doesn't know how to explain that to Conroy, or the fact that he's begun an affair with Conroy's office assistant and love interest, society girl Amanda Waycross (Alexis Smith).
The Turning Point is as sophisticated as Hollywood noir got in 1952. Until the finale, plot elements are less important than why the characters do what they do. John Conroy doesn't understand how far Eichelberger will go to avoid an indictment. The gangster is hiding top secret intelligence documents incriminating financial records, and he keeps them from the authorities by torching an entire building. Twenty innocent people die, and John Conroy is devastated.
The handsomely staged drama has many busy crowd scenes, including a big arena scene for a prizefight. An impressive mob hit set piece shows a man ambushed in approved Mafia style: the killing is disguised as a random hold-up and the killer is himself assassinated, a la Lee Harvey Oswald. When Jerry finds a witness who can connect that murder to Eichelberger, a Detroit hit man is imported to put Jerry out of the way. We know Jerry is in trouble — the hired killer is the scary Neville Brand. The casually cynical big-city reporter ends up putting himself in more jeopardy than anyone.
These interpersonal relationships are unusually mature, and free of soap-opera tribulations; when Jerry and Amanda first meet each is more disturbed than love-struck: the attraction is instant but both know that it means real trouble.
Edmond O'Brien plays in a subdued key. His dramatic peak is his trauma over Eichelberger's retaliatory arson fire. O'Brien seemingly knows better than to compete romantically with William Holden. This is an exceptionally good show for Alexis Smith, who uses her cool beauty and patrician intelligence to sketch a fresh, atypical character. Just because Smith hasn't the range of Barbara Stanwyck doesn't mean that she's a bad actress — she's perfectly used here.
The movie crawls with notable noir faces: Whit Bissell, Jay Adler, Don Porter, Ray Teal, Danny Dayton. Russell "The Professor" Johnson is a precision hit man. The best 'bit' of all is Carolyn Jones as a smart-mouthed Virginia Hill-like witness before John Clayton's televised inquiry. If the IMDB is correct the uncredited part is Jones's first feature appearance. She's a knockout.
The unidentified 'midwestern town' is Los Angeles, with several scenes shot on old Bunker Hill. City Hall is prominently featured. It's an A+ production all the way.
I noted above a strange pre-echo of the Kennedy Assassination; the same thought applies to a shooting in the final scene. The victim is a well-dressed fellow in the panicked company of an elegant woman with an Ivy League deportment. Minus the car, it 'feels' like JFK and Jackie Kennedy. An earlier assassination attempt places Neville Brand's shooter in the rafters of a large arena, looking down at his target. That visual recipe would later be associated with the paranoid conspiracy films The Manchurian Candidate and The Parallax View.
---
Paramount's HD encoding of The Turning Point is clean and handsome all the way. Lionel Lindon's B&W cinematography convinces us that we're in natural locations, when most of the interiors are surely sound stages, even the hotel floor taken over for John Conroy's special investigation. The movie's soundtrack music has cues from Miklos Rosza, but it may not be an original score. Only a musical director is credited.
Alan K. Rode's second fact-filled audio commentary starts with the information that William Dieterle shot Turning Point on a strict budget. He points out occasional stock shots and tells us that Dieterle actually finished the show several days early. Alan's actor bios go light on lists of credits and heavy with personalized anecdotes. Alexis Smith attended high school with Alan's mother!
Barry Forshaw's second visual essay covers much the same ground as the commentary but with a different spin. Forshaw tells us that the Kefauver Committee, the real-life televised investigation that inspired the film, peered into the 'second government' of organized crime, but is now known for meddling in other issues as well. A Kefauver Juvenile Delinquency subcommitte was behind the infamous Comic Book Confidential house-cleaning of crime and horror comics.
The Turning Point is one of those Paramount features that stopped being shown on Los Angeles TV in the 1970s. I didn't catch up with it again until TCM showed it last year, during the Pandemic. It's not very well known; mention the title and people may think you're talking about the ballet film, Herbert Ross's The Turning Point from 1977. The truth be told, the downbeat finish feels wrong. We aren't prepared for such a blunt tragedy, and the 'importance' of the subject matter doesn't fully compensate.
---

The Desperate Hours
1955 / 112 min.
Starring: Humphrey Bogart, Fredric March, Arthur Kennedy, Martha Scott, Dewey Martin, Gig Young, Mary Murphy, Richard Eyer, Robert Middleton, Alan Reed, Bert Freed, Ray Collins, Whit Bissell, Ray Teal, Ann Doran, Joe Flynn, Beverly Garland
Cinematographer: Lee Garmes
Art Direction: Joseph McMillan Johnson, Hal Pereira
Film Editor: Robert Swink
Music: Gail Kubik
Written by Joseph Hayes from his novel and play
Produced by Robert Wyler, William Wyler
Directed by William Wyler
1955's The Desperate Hours is almost too respectable to be noir — it's by the prestigious director William Wyler, a perfectionist who specialized in guiding actors to Oscar nominations. Not only is a Wyler film typically 'important,' it's impeccably directed and edited. Wyler has his pick of the best actors in Hollywood, and knows how to bring out their best.
Adapted from a play, the home invasion suspense item begins with a gun to somebody's head on page 5. It generates considerable tension, but its thematic underpinnings are conventional. Humphrey Bogart's gangster character is a throwback to the beginning of the genre. Bogie looks sick and tired, so much so that his crook is almost sympathetic. The great actor died of cancer just two years later.
Indiana. Hardened criminal Glenn Griffin (Humphrey Bogart), his younger brother Hal (Dewey Martin) and psycho Sam Kobish (Robert Middleton) have escaped from prison and need a quick hideout. They terrorize Dan Hilliard (Fredric March) and his family — wife Eleanor (Martha Scott), daughter Cindy (Mary Murphy of The Wild One) and son Ralphie (Richard Eyer) — while awaiting help from Glenn's girlfriend. Tensions quickly build. The scrappy Ralphie can't resist playing hero, and Cindy has difficulty hiding the truth from her boyfriend Chuck Wright (Gig Young). Griffin can barely control the volatile Kobish. Dan Hilliard tries to think of a solution that will save the lives of his famiy. Will he stop playing along with the bitter, tyrannical Griffin, and fight back?
Killing the noir vibe is the play's assertion that decency will prevail, that the All-American Family can stand up to any threat that comes along. But the Hilliards are not assaulted by cannibal Ed Gein or kill-crazy Charles Starkweather, the up 'n' coming generation of senseless killers. They are instead confronted with Humphrey Bogart's old gangster from The Petrified Forest, a mostly symbolic fantasy of Dillinger-like criminality.
The Hilliards couldn't be more pleasantly bourgeois — they live on the backlot street of Leave it to Beaver and Father Knows Best. The are chosen for two days of terror because little Ralphie leaves his bicycle in the front yard. A family with kids is less likely to do anything risky if invaded. Dan's order for the bike to be put away was ignored, so in one sense The Desperate Hours plays like an exaggerated paternal lesson. The bicycle business surely sent a much different message to the rest of the world: if one's property can lie around without being stolen, America must be Paradise on Earth.
Today The Desperate Hours would be a horror film, with Cindy raped and buried alive, 'for fun.' These convicts are halfway reasonable. The infantile moron Sam Kobish scares Eleanor but is no match for Ralphie, a pint-sized John McCain who smashes his toy plane rather than surrender it. Ralphie is crestfallen when Dad doesn't immediately challenge the gangsters to a duel. He also screws up the family's big escape attempt by boldly sneaking out his bedroom window at the wrong time. Boys will be boys but Ralphie repeatedly shows he has The Right Stuff, guts-wise.
Bogart's sad sack younger brother is played with defeatist gloom by Dewey Martin, the Howard Hawks find who was an excellent frontier hero in The Big Sky. When the gorgeous Cindy shrinks from him in disgust, Hal cringes in shame. If this were a later exploitation picture, raping the womenfolk would probably become a main issue. Bogart has a menacing line or two in that direction and that's that.
Nothing the gangsters do can shake the Hilliards from their position of rock-strong nobility. Mom (the wonderful Martha Scott of Our Town) is the weakest link but daughter Cindy stands up to the louts like a trouper. Cindy stands loyally behind the family, unit, shifting her love for her fiancé Chuck Wright into second place. Ralphie is never less than valiant. It's up to poor tortured Dad to hold his family in line, while somehow evading his captors' worst threats.
Humphrey Bogart, looking tired and drawn, pushes his old thug persona to the next level. Glenn Griffin hates straight-arrow family men and at one point smacks father over the head. The tension rises as he trusts March and daughter Mary Murphy (of The Wild One) to silence when they leave the house to keep up appearances. Griffin is too busy disciplining his own mutinous partners to get tough on March and company; the one real loser is the poor unmourned rubbish man.
Wyler and his scriptwriter bring up some good points when it comes time to deal with the police. Hilliard has no intention of going to the law; they come to him. Dependably slimy sheriff Ray Teal (Ace in the Hole) recommends storming the house first and sorting out the bodies later, but nice-guy detective Arthur Kennedy lets Hilliard return with a gun and no questions asked. That seems highly unlikely, but it's needed to bring the author's thesis to a clean showdown.
Good confronts Evil in Modern America; we only wish the average killer of 2022 were as civilized as Glenn Griffin. The score comes down 100% in favor of the All-American Team – tough guy Dad beats the gangster by force of character alone. Little Ralphie will never again question Pop's arbitrary orders, and Mom can no longer doubt who wears the pants in the family. Cindy's beau has proven that he has the stuff to be a Hilliard, and is finally welcomed into the fold. Nobody better mess with this bunch. The Hilliard castle is also untouched, even after the cops have unloaded on the bad guys like NRA day on Iwo Jima.
Wyler's dynamic direction again prefers to stage dramatic confrontations on a staircase. ↑   His film is reassuringly retro when compared to the raw threats offered by younger directors like Robert Aldrich, Nicholas Ray and Phil Karlson. No daughters are tortured to death, no dead kids are dumped on front lawns. All will be well if Ralphie just cleans up the yard like he was told. Knowing a good thing when he sees it, Wyler brought little Eyer back for the next year's Friendly Persuasion, and made career amends to Robert Middleton by giving him a warm good-guy role in the same picture.
---
The Desperate Hours plays very well — almost every shot is in deep focus. The HD transfer is not new but it carries the added sharpness of VistaVision and certainly improves on Paramount's DVD from 2003.
Kevin Lyons commentary covers all the bases, especially that of the story's sourcs. The Desperate Hours was based on a real crime, which Lyons details in full. A Joseph Hayes novel and play followed. We also learn that Spencer Tracy was in line for Fredric March's part, but neither Tracy nor Bogart would cede top billing.
The trailer provided is formatted full-frame open matte, and will give a viewers a look at how loose and unfocused the show looked back on old TV broadcasts.
Star gazers' tip: the thoughtful schoolteacher given the bum's rush by Fredric March is none other than Beverly Garland, who probably left this hard-salary gig and ran a few blocks North to fight Roger Corman's no-budget rubber monsters in Bronson Caverns. Joe Flynn of McHale's Navy is in there too. His meek character is much luckier than the garbage man.
---

This devotee believes that Viavision [Imprint]'s Blu-ray of Essential Film Noir Collection 3 can boast the best selection of titles so far. All four pictures are big, star-laden productions and each is a superior, satisfying entertainment.
U.S. collectors also need to know that the set, like all [Imprint] discs, is Region-Free. Listings in Amazon and elsewhere sometimes identify the company's product as Region B. I've played these myself, without all-Region equipment.
Reviewed by Glenn Erickson
---
Essential Film Noir Collection 3
Blu-ray rates:
Movies: all Excellent
Video: Ivers, Turning, Desperate Excellent No Man Very Good
Sound: Excellent
Supplements:
The Strange Love of Martha Ivers
Audio commentary Byron Alan K. Rode
Introduction with Kirk Douglas & Alan Rode
Barbara Stanwyck: From Stage to Screen to Legend with Alan K. Rode
Video essay Domestic Terror: Barbara Stanwyck and the Gothic Noir by Kat Ellinger
Documentary Barbara Stanwyck: Straight Down the Line
Theatrical Trailer
No Man Of Her Own
Audio commentary by Drew Casper
Barry Forshaw on No Man of Her Own
The Screen Director's Playhouse radio drama adaptation starring Barbara Stanwyck and Lyle Bettger (1950)
Theatrical Trailer
The Turning Point
Audio commentary by Alan K. Rode
Barry Forshaw on The Turning Point
Photo gallery
The Desperate Hours
Audio commentary by Kevin Lyons
Barry Forshaw on The Desperate Hours
Theatrical Trailer
Deaf and Hearing-impaired Friendly? YES; Subtitles: English (feature only)
Packaging: Four Blu-rays in Four Keep cases in heavy card box
Reviewed: September 9, 2022
(6792noir)

Visit CineSavant's Main Column Page
Glenn Erickson answers most reader mail: cinesavant@gmail.com

Text © Copyright 2022 Glenn Erickson