Eric Rohmer's Six Moral Tales

Welcome to the exciting, hesitant, guilt-laden and provocative world of Eric Rohmer, and his varied voyages of slightly intimidated romantic discovery. There are six Moral Tales (and some short subjects) and each finds a main character stymied by indecision: should he hew to the narrow moral path, or stop being so conflicted and let relationships happen as they may?  Some are moral debates and others are just ruminations on the foolishness of males that overthink their love lives — or are these self-directed men simply trying to be considerate and fair while navigating their amorous possibilities?

Eric Rohmer's Six Moral Tales
The Bakery Girl of Monceau, Suzanne's Career, My Night at Maud's, La collectionneuse, Claire's Knee, Love in the Afteroon
Blu-ray
The Criterion Collection 342
1963-1972 / B&W + Color / 1:37 flat Academy / available through The Criterion Collection / Street Date May 5, 2020 / 99.95
Produced by Barbet Schroeder
Written and Directed by Eric Rohmer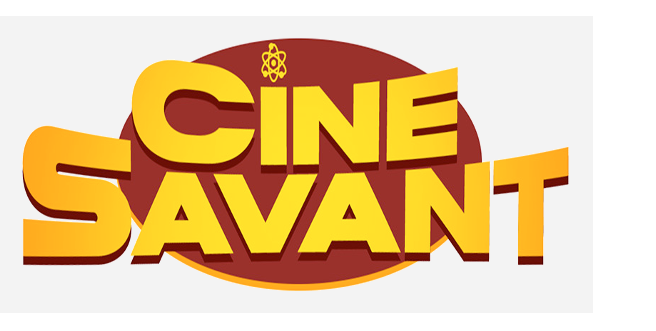 Fourteen years after their splendid DVD release, Criterion is back with a fully remastered upgrade of French director Eric Rohmer's Six Moral Tales, in a three Blu-ray special edition box with all the same extra films and critical documentation as before. A lot has changed at Criterion in the interim. The first iteration of this set introduced the "C" Criterion logo. An individual spine numbers was applied to each titles (343-348). Now they all fall under number '342.'
When we were in college, Eric Rohmer films were considered heavy material, movies with a lot of dialogue to be read via endless subtitles. Roger Nadelman of the Theater Arts Reading room told me I had to see them, and I caught the last in the series Chloe in the Afternoon first run in Westwood. From that point it was off to the races to see them all. The favorite is still My Night at Maud's, probably because it's most like my personal experiences in college. Girls (women) that liked a fellow might allow a date to become an almost all-night talkathon, while each party wondered whether it was possible to become serious with the other party. Did any of these (not that many) women consider going further?  I'd be the last person to ask, as at heart I was probably as inhibited as Rohmer's careful males. They're just better-looking.
Unless you're fluent in French Rohmer appreciation entails a lot of subtitled speech, as well as the thoughts, of the inner states of men that tend to consider themselves intellectuals. The typical unfair complaint is that 'nothing happens' in his movies. There is even a joke in Arthur Penn's Night Moves: Gene Hackman whines that watching a Rohmer picture is like watching paint dry. What does HE know?   Real men have the courage to give Eric Rohmer a try.
It's true that these picturess don't deliver action climaxes, but most do resolve in a satisfactory way. The Moral Tales offer unusual insights regarding human relationships. Faced with desire, temptation and diverging philosophies of life, almost all of Rohmer's male heroes fall victim to what he proposes is a unifying trait: self-deception.
Criterion's massive box set includes fine extras, an interesting selection of other Rohmer short subjects and a book that collects his Moral Tales in short story form.
---

The Bakery Girl of Monceau
1962 / 23 min. / La boulangère de Monceau
Starring Barbet Schroeder, Claudine Soubrier, Michèle Girardon
Cinematography Bruno Barbey, Jean-Michel Meurice
Produced by G. Derocles, Barbet Schroeder
Scarcely longer than a short subject, The Bakery Girl of Monceau expresses a fundamental situation common to most of Rohmer's six films. His male hero, played by producer Barbet Schroeder, is a thoughtful student in search of a girlfriend. He follows the beautiful Sylvie (Michèle Giradon), whom he sees frequently on the street. He misses his chance to ask Sylvie out, although they do exchange pleasant words. Expecting to run into Sylvie as easily as before, the young man haunts the neighborhood, buying cookies at a small bakery from an interesting dark-haired girl, Jacqueline (Claudine Soubrier). As days pass and Sylvie doesn't appear, the young man slowly begins a flirtation with Jacqueline, and then asks her out, assuming he'll never see his dream girl Sylvie again.
Bertrand Tavernier narrates this B&W film, expressing the young man's thoughts. Neither thoughtless nor a cad, the young man is definitely selfish in his desires, as indicated by his daily purchases of sweets. He expresses a somewhat elitist contempt for the bakery girl, who is available when the object of his dreams has disappeared. Then he finally lets down his defenses to admit he's attracted to her, and shows enough charm to ask her out.
The Bakery Girl of Monceau shows the essential treachery in even the most simple affair of the heart. This guy has a high opinion of himself. He's basically decent, but interprets the Right Thing to Do as rationalizing his own desires. In contrast, Jacqueline is careful but friendly, open and honest. Sylvie is intelligent and is apparently flattered. She and our discriminating hero are really strangers.
---
The Bakery Girl of Monceau is accompanied by a clever Rohmer short subject from 1951 that is entirely consistent with his later Moral Tales. It's called Presentation, or Charlotte and her Steak and it is simply a scene involving a young man who accompanies his friend Charlotte to her home in the snow, where they have a contentious discussion. It really plays like something from the 1960s. (A full list of extras is below.)
---

Suzanne's Career
1963 / 55 min. / La carrière de Suzanne
Starring Catherine Sée, Philippe Beuzen, Christian Charrière
Cinematography Daniel Lacambre
Rohmer's immediate follow-up is this more complicated tale that probes the dynamic of a friendship between two young men and an attractive young woman. Guillaume and Bertrand (Christian Charrière and Philippe Beuzen) are buddies, with Guillaume being the more dominant: outgoing, pushy and more than a bit manipulative. The quiet and inoffensive Bertrand shrinks from Guillaume's suggestion that they work as a team to seduce young women, but he finds Guillaume's audaciousness to be attractive – if it weren't for his friend, Bertrand might not interact with any women. Guillaume makes a casual conquest of Suzanne (Catherine Sée), who also befriends Bertrand. Bertrand is a witness to Guillaume's petty cruelties and deceptions toward Suzanne, who confides her honest feelings to Bertand.
Bertrand doesn't let on that his friend is an outright cad. He mistakenly thinks he can remain the innocent bystander while being complicit in Guillaume's deceit. They both end up partying on Suzanne's money. The twist comes when someone steals Bertrand's money from home. He allows himself to believe it is Suzanne, when common sense and knowledge of character points the suspicion elsewhere. The finish is ironic but rather just. Bertrand had a good time feeling superior to 'poor Suzanne,' but she ends up the only winner in a triangle of false friends.
Suzanne's Career is again filmed on the streets of Paris and documents the lives of students in the early 1960s. It's perhaps the only Moral Tale in which the 'hero' realizes what a fool he's been, and that by cheating at games of the heart, he's deceived only himself. Although Bertrand is defeated, he may have the ability to see his error and change his ways … a talent that several of Rohmer's other males can't claim.
---
Rohmer's short subject this time out is Najda in Paris, a writing collaboration with Nadja Tesich, which appears to be the director's first collaboration with the phenomenal cameraman Néstor Almendros. Again we enjoy more beautiful camerawork in Rohmer's Paris.
---

My Night at Maud's
1969 / 111 min. / Ma nuit chez Maud
Starring Jean-Louis Trintignant, Françoise Fabian, Marie-Christine Barrault, Antoine Videz
Cinematography Néstor Almendros
Production Design Nicole Rachline
Film Editor C&eacutelcile Decugis
Produced by Pierre Cottrell, Barbet Schroeder
Series continuity slips out of synch with My Night at Maud's, Rohmer's most celebrated title. It was filmed after La collectionneuse but was always meant to precede it, so it takes the number three slot here. A big college film in 1969, My Night at Maud's recreates the perfect undergraduate seduction situation: a cold night spent discussing philosophy in a small apartment. Two relative strangers are left alone. One of them suggests that they stay the night together, platonically, of course. Anything can happen.
Engineer Jean-Louis (Jean-Louis Trintignant) has come to a stage in his life when he'd to settle down. He spots an attractive girl at Mass and follows her into the snowy streets. Then he connects with an old friend Vidal (Antoine Videz), a college instructor who invites him to a Christmas Eve dinner at the house of his friend Maud (Françoise Fabian), a divorced doctor with a small daughter. Vidal uses the excuse that Jean-Louis' presence will keep him from sleeping with Maud, but Vidal instead seems to be pushing the other two together. After Vidal leaves, the tone changes. Is the free-thinking Maud trying to maneuver Jean-Louis into her bed?  He resists as best he can… as a good guest.
My Night at Maud's offers hope to college students convinced that their late night, substance-fueled philosophical discussions have merit. Eric Rohmer brings explicit pro-Catholic philosophy into the mix through a discussion of 'Pascal's Wager': even if the probability that God exists tiny, having faith still makes sense because the alternative offers no hope at all. Even in subtitles, the three-way discussion in Maud's rooms is profound and affecting. The film supports Jean-Louis' determination to stick to his code of Churchly conduct, even when Maud's no-fault offer of open love is set before him. Temptation is an interior problem of conscience.
This Moral Tale differs from the earlier entries (skipping La collectionneuse for the moment) on several counts. It's in 35mm B&W, which allows Rohmer's new cameraman Néstor Almendros to add levels of visual sensitivity to the snowbound vistas, both city and country. The interiors rely on fewer close-ups, creating a better feeling of 'being there,' especially in Maud's inviting apartment with its fur-covered bed. Finally, Rohmer's dialogue is incredibly natural. We can feel the clock sliding into the wee hours of the morning, with Maud warmly conniving to keep Jean-Louis from leaving.
That's actually only part of the story. Jean-Louis successfully connects with his Church girl Françoise (Marie-Christine Barrault) and initiates a more suitable, chaste relationship. In a pointed contrast to his experience with Maud, Jean-Louis returns to Françoise's room for a forgotten article and earns a forbidding look from his hostess. The ending five years later has a muted surprise. He chose the Catholic way, which seems to come with a guarantee of guilt for all parties.
My Night at Maud's may be the most satisfying of the six Moral Tales. The decent Jean-Louis takes care to prevent his personal self-deceptions, even if only theoretical, from treading on the hearts of those around him. For all his show of caring and concern, Vidal is a liar and forfeits the full respect of his friends. Maud is a true free spirit and for all we can see means no harm. Some critics of My Night at Maud's conclude that because Jean-Louis is a dullard for not accepting Maud's invitation to adventurous romance. To tell the truth, one night with Maud could still be a step into emotional quicksand. She has already lost one husband, and she tells Jean-Louis that she's sought but not found a lasting partnership. Jean-Louis may not be perfect but he's found the security he really needs.
The extra here is a 1965 TV show by Rohmer about Pascal, featuring a lively debate with a learned Church scholar.
---

La collectionneuse
1967 / 87 min.
Starring Patrick Bachau, Haydée Politoff, Daniel Pommereulle, Mijanout Bardot, Eugène Archer
Cinematography Néstor Almendros
Film Editor Jacquie Raynal
Written by Patrick Bachau, Haydée Politoff, Daniel Pommereulle and Eric Rohmer
Produced by Georges de Beauregard, Barbet Schroeder
La collectionneuse is Rohmer's nod to the unconventional and unstructured non-relationships of the wealthy class, privileged young people who either don't have to work or don't need to work very hard. Two men spend a summer at a seaside villa in the company of a comely drifter that they immediately peg as a liability. Perhaps an extension of the male malice represented in Suzanne's Career, La collectionneuse shows two egotistical males at their most abusive.
Part-time art dealer Adrien (Patrick Bachau) plans to spend a relaxing few weeks at the seaside chateau of a friend, with another guest and friend, artist Daniel (Daniel Pommereulle). Daniel has heard that a girl has taken up residence in the house and decides even before arriving that he'll throw her out the moment she 'causes trouble.' The girl turns out to be young Haydée (Haydée Politoff), an enticing free spirit who has casual sex with a number of boys and men. Adrien expresses contempt for Haydée's lifestyle yet denies that he's attracted to her. He encourages Daniel to bed her so as to hasten her departure. But Haydée refuses to yield to the verbal abuse. Adrien tries to sell art collector Sam (Eugène Archer) a 900 year-old vase, and coldly invites Haydée to be part of the deal. To his surprise, she agrees.
With its cocksure and preening young men, this is by far the most ugly of the six tales. Daniel soaks up the praise of a writer (Alain Jouffroy) for his pitiful artworks, fully aware that the man is making a play for him. The bullying Adrien offers an elaborate but hollow defense for his lifestyle of 'working without working.' The promiscuous but honest Haydée defeats them every time, simply by calling their bluff.
Rohmer bookends the film with Adrien's relationship to his girlfriend Carole, a model (Mijanou Bardot, sister to Brigitte). He resists being manipulated by Carole and prefers to go alone to the south of France where he can presumably 'be his own man.' When his petty plans fail to work out, his resolve lasts about five minutes before he's booking a flight to be with Carole again. So much for Adrien's strength of character.
Some critics have compared Haydée to the lead character Cecile in Bonjour Tristesse, a spoiled Parisian with a father complex who explores her sexuality on summer vacation. Haydée is both every parent's fear and a mystery, a vagabond teen who would seem a cultural fantasy if there weren't so many footloose wanderers like her. We don't know if she's an adventuress looking for experience, as she claims, or a true vagrant. What will become of her?  The focus is on Adrien and Daniel's interest in her only as an object to be possessed and then tossed away. Both Daniel and Haydée can accept invitations from casual acquaintances. She takes off for another country without even pausing to pick up her clothing.
Perhaps La collectionneuse seems a bit forced — it alone uses a predictable narrative gimmick, the priceless antique vase that is of course destined to be broken. We don't buy that Haydée is maneuvered into breaking it, as its owner has decided to place the unstable piece on a wobbly table. The sacred object is broken and all she can do is giggle. After treating Haydée as a disposable object, they expect her to be serious about a piece of ceramic?
---
The extra short film on La collectionneuse is A Modern Co-ed, a brief but telling piece about female students in France. The docu eventually centers on a woman in the sciences, who while studying also holds together her part of a marriage.
---

Claire's Knee
1970 / 106 min. / Le genou de Claire
Starring Jean-Claude Brialy, Aurora Cornu, Béatrice Romand, Laurence de Monaghan
Cinematography Néstor Almendos
Film Editor Cécile Decugis
Produced by Pierre Cottrell
Eric Rohmer's fifth Moral Tale Claire's Knee is another examination of sexual politics from the point of view of yet another self-deceiving male protagonist, a Frenchman foolishly convinced of his own sophistication.
Aided by the fine camerawork of Néstor Almendros, Rohmer's direction no longer has the rough quality of his earlier films, but we still marvel at his perfect casting and careful handling of delicate scenes. Rohmer may call these Moral Tales, but he aims for truths more insightful than those found in conventional morality.
Diplomat Jerome Montcharvin (Jean-Claude Brialy) spends his summer in the French Alps with an old friend and author, Aurora (Aurora Cornu). He and Aurora engage in philosophical discussions about two vacationing half sisters. Already engaged, Jerome nevertheless amuses himself by flirting with Laura (Béatrice Romand), a sixteen year-old who develops a crush on him. But he becomes fascinated by Laura's half sister Claire (Laurence de Monaghan), a blonde beauty.
Eric Rohmer uses a diary format to reduce the narrative to many short episodes. As with the other stories, little actually happens. But the lead character is constantly dealing with scenarios of imagined sexual conquest. The bearded, vain Jerome proclaims his higher morals at every turn. Because he's engaged to the perfect woman, his toying with the affections of a pair of well-off teenagers is just a benign experiment in self-control. Aurora practically encourages him to seduce the young Laura to provide grist for her next book; although Jerome would deny it, Aurora's encouragement comes as a stroke to his ego. Jerome embarks on a dangerous game, flirting with Laura knowing he can always back off in the interest of propriety and decency. Naturally, the male ego again underestimates the womanly instinct.
Despite his rationalizations Jerome comes off as a poseur, pretending to be an aloof outsider. Already professing disinterest in women as sex objects and devoted to the notion that he's chosen an 'appropriate' mate away from the uncertainties of physical attraction, Jerome becomes obsessed with Claire simply because she's less accessible. Once again meddling where he isn't needed, Jerome brings Claire to tears with a revelation about her boyfriend Gilles (Gérard Falconetti). 'Consoling' Claire by caressing her knee, Jerome congratulates himself for his generosity, all the while satisfying his need for a (symbolic) physical conquest.
Rohmer demonstrates that Jerome labors under the same doltish egotism that affects the younger men in the earlier moral episodes. We hope that a young offender like Bertrand of Suzanne's Career will learn from his folly, but the much older Jerome has simply become an abusive character. With Aurora being yet another manipulator, only the two half-sisters retain our sympathy. Laura can obviously take care of herself, but what of the defenseless Claire?  Hers is the kind of beauty that will intimidate future Jeromes, provoking their cruel games of vanity.
---
Extras include The Curve, a 1999 short film Rohmer directed with Edwige Shakti, the film's trailer, and an amusing excerpt from a French television program in which actresses Béatrice Romand and Laurence de Monaghan debate whether Rohmer is a complicated or simple person.
---

Love in the Afternoon
1972 / 98 min. / Chloe in the Afternoon; L'amour, l'aprés-midi
Starring Bernard Verley, Zouzou, Francoise Verley
Cinematography Néstor Almendros
Production Design Cécile Rachline
Film Editor Cécile Decugis
Produced by Pierre Cottrell, Barbet Schroeder
Rohmer's final Moral Tale is the only one that tackles the problem of fidelity in marriage. This story of temptation is as basic as The Seven Year Itch, yet it's neither a comedy nor a soap opera. We 'sit in' on the fantasy life of a successful professional married three years, who is given to daydreams of women other than his wife. And for once temptation isn't just a male problem. For the film's American release Columbia changed the title to Chloe in the Afternoon, perhaps to distinguish it from Billy Wilder's 1957 Gary Cooper/Audrey Hepburn film Love in the Afternoon.
Lawyer Frédéric (Bernard Verley) and his wife Hélène (Françoise Verley) have a happy marriage, with a baby girl and another on the way. Into his office one day comes Chloé (Zouzou), a girl that a best friend once tried to commit suicide over. Now she's back looking for work, and the friendship she strikes up with Frédéric leads to many afternoon meetings. People around the office are discreet about this. Frédéric finds himself upset when Chloé breaks a date to flit off with another guy on a vacation to Greece. On her return Chloé is soon talking about her needs and her rights as opposed to Hélène's as a mother and wife.d Frédéric gives her the benefit of the doubt, perhaps trying to sell himself on the idea of infidelity as a reasonable life choice.
Eric Rohmer's relaxed drama only pretends to be non-committal about Frédéric's moral wavering, and after the five previous films we become nervous wondering if disaster will finally strike. Frédéric is willing to toss his marriage over simple boredom; he's a bit like Dick Powell in the tense noir thriller Pitfall. We frankly wonder about Chloé's essential honesty. Did she really earn her money tending bar?  Did she perhaps shoplift the expensive clothes for Frédéric's baby?
The more casual Love in the Afternoon lets down its guard to indulge some pleasingly nostalgic moments. In an outright fantasy sequence, Frédéric imagines that he has a magic amulet that can bend perfect strangers to his will. In a series of blackouts, he meets a series of dream women played by the stars of the previous Moral Tales — Maude, Aurora, Claire, Haydée, etc. The amulet finally malfunctions, and the fiery young Béatrice Romand of Claire's Knee gives him a piece of her mind. Frédéric's other hallucinations are more conventional. He watches the short skirt of his office assistant, just as does his client, and he yearns for the anticipation of romance he sees in lovers on the street.
As is typical, Frédéric keeps this interior life separate from his wife, just as he does business matters. Hélène is neither suspicious nor cloying and at one point expresses the fact that she doesn't want a man who intrudes on her private thoughts, either. But still she feels that something is wrong …
It's difficult to come to any conclusion other than the obvious one — the calculating Chloé is conducting a careful seduction. Frédéric likes her flattery, the attention and the fun, unaware that he's digging a deep hole for himself. Will Chloé make the misstep that will alert his better nature?
Unlike Jean-Louis of My Night at Maud's, Frédéric lacks a church code proscribing a safe path to walk. But he's not abusive, unduly selfish or cruel, and we hope desperately that he comes to his senses.
---
Love in the Afternoon is paired with a delightful 1958 Rohmer short comedy called Véronique and Her Dunce, about a tutor confounded by a mischievous young pupil. No matter what the subject, the boy soon has her buffalo-ed with double-talk questioning the relevance or logic behind his lessons.
---
The Criterion Collection's Blu-ray of Eric Rohmer's Six Moral Tales is a new digital restoration (2K) that irons out the few occasional flaws in the earlier DVDs. These are handsome transfers, with better color and more accurate subtitles than the 3rd generation prints we saw in the early 1970s. Néstor Almendros' colors and soft and glowing. Rohmer seems to have preferred that all the transfers be done flat full frame, even though many of the films were exhibited in wider formats.
The disc comes with all the extras of the original release: a book of the short-story versions of all six tales, and a second booklet containing essays by Rohmer, Almendros, Molly Haskell, Geoff Andrew, Ginette Vincendeau, Kent Jones and Armand White. The handsome package puts each disc in a card and plastic folder. A nude image of the seductive Zouzou from Love in the Afternoon is once again cleverly hidden inside the package box. Criterion disc producers certainly have longevity — Kate Elmore is still the expert in charge of this box set.
Reviewed by Glenn Erickson
---
Eric Rohmer's Six Moral Tales
Blu-ray rates:
Movies: Excellent
Video: Excellent
Sound: Excellent
Supplements: Conversation between director Eric Rohmer and filmmaker Barbet Schroeder from 2006 Four short films by Rohmer: Presentation, or Charlotte and Her Steak (shot in 1951 and completed in 1961); Véronique and Her Dunce (1958); Nadja in Paris (1964); A Modern Coed (1966) and one on which he advised, The Curve (1999). On Pascal, a 1965 episode of the educational TV series En profil dans le texte directed by Rohmer, on the French philosopher Blaise Pascal, the subject of debate in My Night at Maud's Archival interviews with Rohmer; actors Jean-Claude Brialy, Béatrice Romand, Laurence de Monaghan, and Jean–Louis Trintignant; film critic Jean Douchet; and producer Pierre Cottrell Video afterword from 2006 by filmmaker and writer Neil LaBute Trailers PLUS: A booklet featuring essays by critics Geoff Andrew, Ginette Vincendeau, Phillip Lopate, Kent Jones, Molly Haskell, and Armond White; excerpts from cinematographer Nestor Almendros's 1980 autobiography; and Rohmer's landmark 1948 essay For a Talking Cinema; along with an English translation of Six Moral Tales, the book of stories by Rohmer on which the films are based.
Deaf and Hearing-impaired Friendly? YES; Subtitles: English (feature only)
Packaging: One Blu-ray in Keep case
Reviewed: May 6, 2020
(6264eric)

Visit CineSavant's Main Column Page
Glenn Erickson answers most reader mail: cinesavant@gmail.com
Text © Copyright 2020 Glenn Erickson