Edgar G. Ulmer Sci-Fi Collection
Kino's triple-threat Edgar Ulmer show has great commentaries plus HD debuts of his two 'Texas' movies, that likely have not been seen in their original widescreen aspect ratios since the 1960s. Ulmer's first tale of a solo space invader has the pleasing look of a silent-era expressionist film. His take on a time travel paradox uses Air Force cooperation to project pilot Robert Clarke from 1959 to the far far future date of 2024 (ulp!). And Ulmer's cut-rate invisible man is a master thief sprung from the pokey to help with a mad scheme to conquer the world — but the crook instead rushes to rob a bank!  The excellent presentations will have special appeal for connoisseurs of exotic sci-fi thrillers.

Edgar G. Ulmer Sci-Fi Collection
The Man from Planet X, Beyond the Time Barrier, The Amazing Transparent Man
Blu-ray
KL Studio Classics
1951-1960 / B&W / 1:85 widescreen, 1:37 Academy / 204 min. / Street Date March 29, 2022 / available through Kino Lorber / 39.95
Directed by Edgar G. Ulmer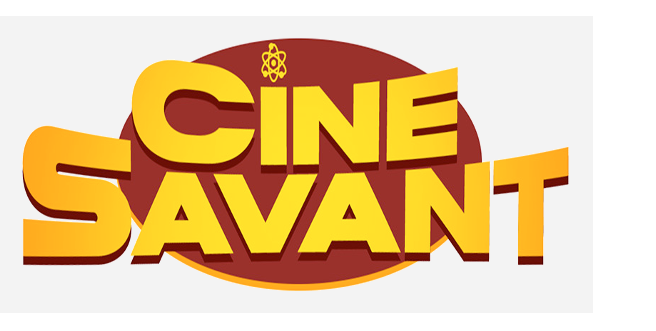 At one time it seemed that all we could see of the films of the legendary Edgar G. Ulmer were badly worn & choppy 16mm TV prints. I'm still waiting for improved transfers of the oddball Girls in Chains and Isle of Forgotten Sins. A fine disc of Ulmer's Ruthless is now available, and the noir mind-expander Detour has been wrested from collector control. Ulmer's daughter Arianné Ulmer Cipes has seen to the restoration of many more titles, personally tracking them down: Her Sister's Secret, Natalka Poltavka. In her home is a glowing, colorful Italian poster for her father's Antinea, l'amante della città sepolta aka Journey Beneath the Desert. Were the original elements for that production ever located?  It was filmed in the lavish format Technirama.
Kino's Edgar G. Ulmer Sci-Fi Collection gathers together the director's three tiny yet ambitious science fiction productions, a Hollywood effort and two more filmed back-to-back for enterprising Texan producers. The first was produced independently and eventually acquired by United Artists; the Texas company went bankrupt and lost the films to a lab . . . which enabled American-International to swoop down and buy them for a song.
Ulmer passed away in 1972, just as film culture began to acknowledge his existence.  Andrew Sarris joked that the director was perhaps not real, just a rumor. The late Peter Bogdanovich saved Ulmer from critical obscurity by seeking him out for an interview 'just in time.' It was probably Ulmer's one serious filmmaker interview in his entire career.
---


The Man from Planet X
1951 / 1:37 Academy / 71 min.
Starring: Robert Clarke, Margaret Field, Raymond Bond, William Schallert, Roy Engel, David Ormon, Franklyn Farnum.
Cinematography: John L. Russell
Art Directors: Angelo Scibetta, Byron Vreeland
Film Editor: Fred R. Feitshans, Jr.
Visual Effects Jack R. Glass, Jack Rabin
Original Music: Charles Koff
Written and Produced by Aubrey Wisberg, Jack Pollexfen
Hollywood's first 'invader' from outer space helped to cement the image of a 'little green man from Mars.' In a spaceship that looks like an old Christmas tree ornament, the 'weirdest visitor the Earth has ever seen' happens to land near an old Scottish castle (?) where two scientists have detected the approach of his 'Planet X.' A professor's daughter (Margaret Field), and a handsome reporter (Robert Clarke) have only peaceful intentions, but the arrogant scientist (William Schallert, excellent) is bent on wresting the Secrets of the Universe from the space man against his will. The incident spirals out of control, with locals hypnotized to fortify the spaceship's landing site before the military takes over.
The Man from Planet X is a highly imaginative, visually evocative show, and not only because Ulmer uses fog to hide his hand-me-down sets, painted backdrops and (very good) landscape miniatures. Although the story bogs down in act two, Ulmer maintains a taut suspense. Margaret Field's first contact with the mysterious Spaceman X is a wondrous little scene, that in theaters (I am assured) delivered a solid jolt.
The same effect worked on TV, too, as affirmed by correspondent Wayne Schmidt:
"I was at the tender age of about seven when I first saw this on 'Strange Tales of Science Fiction,' a weekly program on KHJ Channel 9 in Los Angeles. The first appearance of the alien at the window scared the keeerap out of me!  I turned it off and hid in a hallway where I could keep my eyes on both doors. If Mr. Creepy Spaceman guy made an entrance at one end, I could escape out the other!"
At one time a familiar sight on late night TV, The Man from Planet X disappeared for a while in the 1970s until cable TV brought it back, and its reputation soared.
(A longer CineSavant take on The Man from Planet X can be read at this 2017 Blu-ray review.)
---

Unlike some of Ulmer's more threadbare pictures, Planet X has always looked great on video. What's on view here is the same HD master from 2017 with an added dose of digital clean-up. Ulmer's design work is so good that the obvious backdrops and matte paintings always look appropriate. The full-sized setting for the spacecraft landing site is like something out of a fairy tale. Ulmer's miniature landscapes are even used as rear projection for driving scenes. They look very much like the 'haunted landscape' miniature backgrounds in the director's The Black Cat. Yes, it's sci-fi gothic, as Bernd Herzogenrath might say.
For an extra Kino provides the excellent original trailer that surely brought in the patrons, and two older commentaries. Researcher-interviewer Tom Weaver's very good track is present — I hardly need to say that it's a rewarding listen. David Schecter, Dr. Robert J. Kiss and Joe Dante contribute as guest speakers.
A second audio commentary for Planet X begins with an intro by Gary D. Rhodes, the editor of a book on Edgar G. Ulmer. Rhodes explains how he befriended Robert Clarke before introducing an interview with Arianné Ulmer Cipes conducted by me on February 24, 2017. It was originally intended only to be mined for some bites from Arianné, for Tom Weaver to use in his commentary. Her marvelous personality comes through, so I think the interview is a success. She offers details about her father's work and his many associates. I also asked Arianné to talk about her own career, with her late husband Jay Cipes and her business partner Mark Damon.
A third, new commentary comes from the capable Richard Harland Smith, who delivers a smooth, admiring look at Ulmer's film, with special emphasis on the careers, filmographies and personalities of all the actors we see. It's an excellent track, with thoughtful opinions and accurate observations in every reel.
---


Beyond the Time Barrier
1960 / 1:85 widescreen / 75 min.
Starring: Robert Clarke, Darlene Tompkins, Arianné Arden (Ulmer), Vladimir Sokoloff, Stephen Bekassy, John Van Dreelen, Boyd 'Red' Morgan, Ken Knox.
Cinematography: Meredith M. Nicholson
Production Designer: Ernst Fegté
Makeup: Jack P. Pierce
Film Editor: Jack Ruggiero
Original Music: Darrell Calker
Written by Arthur C. Pierce
Produced by Robert Clarke, Robert L. Madden, John Miller
The most interesting title in the set, Beyond the Time Barrier is also the most sketchy: the scale of its story is unsuited for a tiny production, and not all of the changes made by its distributor are improvements. Such paltry concerns matter little to fantastic film fans, but despite the ingenuity of director Ulmer and his designer Ernst Fegté, more than a few ragged ends show. Arthur C. Pierce's screenplay has similarities to George Pal's coincidentally parallel production The Time Machine. Other details remind us strongly of episodes of The Outer Limits televised three years later.
This time around Robert Clarke is both the star and a prime producer. He'd already produced and directed his modest horror show The Hideous Sun Demon and while shopping for distributors fell in with 'Miller Consolidated Pictures,' a trio of Texas money men interested in making two fast matinee features back-to-back, this film and The Amazing Transparent Man. The well-connected Texans obtained Air Force cooperation and Clarke brought in the capable Ulmer to direct. The business end of the deal became a disaster, a sad story covered well in an accompanying commentary.
Writer Arthur C. Pierce's screenplay expands on time travel ideas that perhaps first saw the light in Allied Artists' earlier World Without End. Piloting an experimental rocket plane, Major Allison (Clarke) encounters a strange phenomenon in space. When he returns he finds that time has advanced 65 years: it's the year 2024 (gulp). Mankind has almost been wiped out by a Deadly Plague. The remaining population lives in an underground city and is mostly sterile. All are slowly turning into bald, speechless Mutants. Savage Mutant prisoners are kept under guard, in a vast dungeon.
Maj. Allison is first arrested by the militarist Captain (Boyd 'Red' Morgan), and then granted his liberty by the aged, feeble figurehead 'The Supreme' (Vladimir Sokoloff) and his nubile but mute daughter Trirene (newcomer Darlene Tompkins). Allison throws in his lot with three healthy outsiders doing research in the underground city, the scientist Bourman (John Van Dreelen of The Leech Woman), a General Kruse (Stephan Bekassy) and a female Russian officer Markova (Arianné Arden, actually Arianné Ulmer). The trio also came from the past via similar time-warp burbles, from 1971 and 1973. All want Maj. Allison to return in his jet to his own time, to save the world by warning it about the coming Deadly Plague.
Major Allison must cope with personal treachery and a Mutant uprising. He escapes back to 1959, only to face a dilemma not unlike that of Martin Landau in the Outer Limits episode The Man Who Was Never Born. Can the tragic future doomsday be averted?
In Bernd Herzogenrath's book Edgar G. Ulmer: Essays on the King of the B's, researcher Robert Skotak revealed more secrets about the production of Beyond the Time Barrier. When American-International took possession of the movie — Clarke and the other producers lost everything — their editorial embellishments included special effect shots of a futuristic city that conflicts with Ulmer and Fegtés designs.
(Spoiler)  A.I.P. also dismantled the film's time structure. Beyond originally began with Allison returning from his test flight, suffering from some undisclosed malady. He relates his story into a tape recorder, with several high government officials as witnesses. That's when we see him begin the flight that takes him into the future. It was originally the exact same flashback structure as used in the same year's The Time Machine.
We can see exactly where the two previous bookends have been re-joined: an Air Force officer is holding a pack of cigarettes over Allison's hospital bed; across a quick cutaway he's suddenly holding the microphone for his tape recorder. Patching the show back together might be a fun editorial project. (I am told that a gray market video company put out a pre-A.I.P. copy of the film a few years back, with the original time structure — it apparently still survives on 16mm.)

Are other continuity lapses the result of American-International's buzzsaw re-cut?  The most glaring is a badly mismatched close-up of Trirene on the floor of the underground city — lighting and screen direction are all wrong. We soon see why: it's swiped from the next scene when Trirene has been laid down in the Supreme's throne room.
Noted by many observers is American-International's substitution of shots from Fritz Lang's German 'India' adventures to represent a view of the Mutants' prison pit. The German films were another A.I.P. acquisition, retitled Journey to the Lost City. The shots were probably duped right off a color release print; they're soft and they don't match. If A.I.P. indeed had no permission, it would be the kind of chicanery we'd expect from Cannon Films, 25 years later.
The Air Force scenes give this modest show major production value. Ulmer was able to shoot excellent jet action on a real Air Force runway, with Robert Clarke actually in the cockpit when the jet taxis. A clever split screen shot shows Major Allison's jet sitting idle at the left of the screen, with the 'ruined future' air terminal on the right side. The soft matte going down the center of the frame successfully combines location miles apart — the weather in both is a perfect match.
Other effects are less ideal. The 'new' matte shots of the futuristic city and some elevator towers don't fit the story point that the defeated, diseased folk of 2024 are hiding underground to escape the roving Mutants. We never see how Major Allison gets from the surface into the underground city.
The sharp new transfer shows the limitations of the modular 'upside down pyramids' constructed by Ulmer and Fegté to give the underground city an 'original' look, even though both Flight to Mars and World Without End used the same triangular design motif. Those pyramids create very impractical spaces. The modular units can be reconfigured but still look like the same items, because the floor never changes. And cameraman Meredith M. Nicholson is forced to show a lot of empty, dirty floors because he can't frame above the tops of those pyramids and protect for a TV-safe frame.
Clarke must really have been rushed, as some of the acting suffers considerably. One exchange between Clarke and an unusually inexpressive Vladimir Sokoloff is so perfunctory, it looks like the actors thought they were doing a rehearsal. Perhaps Ulmer had to revert to some of his old P.R.C. tricks — damn the torpedoes and get a shot in the can as fast as possible.
Because Robert Clarke's old age makeup is only seen in cutaways, the famed makeup man Jack P. Pierce may not have gone to Texas at all. The movie's savage Mutants are definitely sub-par — their bald heads are rubber caps slapped on with little or no makeup work, like wrinkled shower caps. Perhaps the unimpressive Mutants is what motivated A.I.P. to raid the shots from Journey to the Lost City.
---

The HD transfer really gives this show a new lease on life. Before now Beyond the Time Barrier had not looked good on video — old full frame transfers did no favors for a movie that badly needs widescreen framing. Kino's transfer restores the theatrical appearance and detail. We wonder if the Air Base control center was filmed in a large men's room in that Texas convention hall — the tile walls look exactly like a public lavatory. On the other hand, the audio is better than ever, along with the 'shape wipes' used for optical transitions in the world of 2024.
I hung on most every word of Tom Weaver's new commentary, in which he graciously acknowledges the original research by Robert Skotak. Most of Tom's filmic observations are spot on. Tom researched whether or not a jet could land on an airstrip that had lain idle for sixty years, and the answer was NO. Just the same, that problem would not be very high in my list of the film's technical implausibilities. Tom gives time to music expert David Schechter, who praises composer Darrell Calker, noting that much of his contribution would today be called Sound Design. Also, Gary D. Rhodes comes back with more memories of his friendship with actor Robert Clarke.
Tom and David show us where the film once had a nude swimming scene, for possible foreign use; they wonder if it still exists. Music cuts suggest that the missing material may have been three minutes in duration. If so, Trireme's skinny-dip would be one of the longer scenes in the movie: "I flew 65 years into the future, and the most memorable thing I saw was this girl…".
I can confirm that an alternate 'Continental' reel for the movie exists and that MGM has it; myself and others have told Kino about it from time to time. I guess we'll catch up with it when Beyond the Time Barrier is reissued in IMAX for an exclusive theatrical run, followed up by a 4K Ultra HD disc release. Tom Weaver points out that the trailer included on the disc includes one of the original shots of the Mutants in the prison pit — it's pretty pitiful. But the trailer also has a shot of Trirene in the nude swimming scene that's not in the movie. He's right — by 1959 audiences had seen so many ersatz skinny-dip scenes, they didn't recognize a real one when they saw it.
---


The Amazing Transparent Man
1960 / 1:85 widescreen / 58 min.
Starring: Marguerite Chapman, Douglas Kennedy, James Griffith, Ivan Triesault, Boyd 'Red' Morgan, Cormel Daniel, Ed Erwin.
Cinematography: Meredith M. Nicholson
Production Designer: Ernst Fegté
Makeup: Jack P. Pierce
Film Editor: Jack Ruggiero
Original Music: Darrell Calker
Written by Jack Lewis
Produced by Lester D. Guthrie, Robert L. Madden, John Miller
'Miller Consolidated Pictures' second show never attracted much of a following, but this new widescreen Blu-ray will do good for its reputation. As science fiction it's much less ambitious than its sister film. By 1960 matinee audiences had seen James Whale's The Invisible Man on TV, and were likely disappointed that the invisibility scenes are limited and brief, and without many elaborate or ingenious special effects. Simple animated mattes make a little guinea pig (a rodent) and a big guinea pig (Joey Faust) disappear and re-appear a couple of times.
The story is compressed to to play out in just a couple of settings. A disgraced Major with strange ideas, Paul Krenner (James Griffith) uses Nazi methods to extort the cooperation of those he needs to 'create an army of invisible warriors.' His one henchman Julian ('Red' Morgan again) commits crimes because Krenner promises to rescue his son from behind the Iron Curtain. The old scientist Dr. Ulof (Ivan Triesault) was once forced to perform 'medical experiments' for the Germans, and has now nearly perfected his invisibility formula, which combines radioactivity and X-Rays. To keep Ulof on the job, Major Krenner and Julian hold his daughter prisoner in their farmhouse-lab. Floozy dame Laura Matson (top-billed Marguerite Chapman) springs master thief Joey Faust (Douglas Kennedy) from jail: Kenner wants Faust to become the first invisible man, to steal a special radioactive element from a nearby high security lab. Ulof needs the element to stabilize the invisibility process. Faust pretends to follow the plan — but on his second outing he talks Laura into helping him raid a bank, in broad daylight.
The Man from Planet X  resembles a silent expressionist movie but The Amazing Transparent Man looks more like a Republic Serial. Kenner talks about an 'invincible army' but fumbles about with preliminaries in an isolated farmhouse, trying to get his act together. It's a bit like the serial The Invisible Monster, which becomes a laugh riot as an 'evil genius' spends 12 serial chapters repeatedly failing to pull off simple crimes needed to get his world domination plans in motion.

But if we think small enough, Transparent is a well-made, decently performed thriller-in-miniature. Ulmer's direction makes the most of a few camera angles on very limited sets. Nice exteriors on the Texas plains keep claustrophobia from setting in, along with good locations in a real bank, and in a building with an impressive vault door in a hallway.
The cast is truly no-name. Douglas Kennedy and James Griffith play ably but the unusually brief running time lets Marguerite Chapman do little more than drive Douglas around and double-cross Griffith. Ivan Triesault is okay as the tormented scientist, but the idea that his imprisoned daughter is only ten steps away behind a locked door just seems preposterous. 'Red' Morgan had to wear a funny beard for his role in Beyond the Time Barrier; we learn that Morgan was in both movies because he's also in charge of all the stunt work.
We wonder if the original script was simplified by 'collapsing' a hideout, the invisibility lab, and Dr. Ulof's daughter's prison to the same location. We also wonder if they initially had more invisibility gags in mind. This is one of those movies where an invisibility ray makes one's clothes invisible too. If that's how it works, Kenner ought to be able to find a million easier ways to exploit invisibility without committing crimes or setting off Nuclear bombs.
The invisibility effect turns out to be wholly unpredictable, coming and going at odd moments. This makes things difficult for Joey when he suddenly becomes visible for a few seconds right in the middle of his bank heist. If Joey had to be naked to not be seen, that would have made for a funny situation or two.
Douglas Kennedy, sci-fi wise, will be remembered as a zombie cop in the original Invaders from Mars.  Marguerite Chapman's top-model looks got her career started, but good acting kept winning her film roles for several decades.
---
The Amazing Transparent Man is a real surprise in widescreen and HD — an experience greatly improved from those miserable old flat transfers. When left full frame, all the farmhouse interiors were revealed as obvious stage sets. The widescreen framing focuses the action, showing director Ulmer's efficient blocking and smooth continuity. This time I actually engaged with the story and enjoyed some of the screwy plot turns. Gee, if you had the ability to make things and people invisible, is this what you would do?
The feature comes with a trailer and a commentary by David Del Valle, who begins by declaring the show to really be a film noir. Its original title was the admittedly noirish- sounding Search for a Shadow. The discussion moves between that point of view  and several other ideas, including the fact that the leading villain's name is Faust. Del Valle tells the story of Edgar and Shirley Ulmer's romance in full sensational mode — they were 'living in sin,' etc. He stresses the fact that Transparent Man was accomplished with very few resources — and admirably stresses Arianné Ulmer Cipes' unending effort to make sure that her father's work is not forgotten.
---

The KL Studio Classics Blu-ray of Edgar G. Ulmer Sci-Fi Collection delivers the goods — excellent HD encodings of three unusual fantasies. Beyond the Time Barrier and The Amazing Transparent Man are both from new 2K scans.
The nice single menu makes it easy to choose the 3 films and the 5 commentaries with a single click each. Each title is given at least one audio commentary and an original trailer. For some reason, the trailer for the flat Planet X is formatted in widescreen.
Reviewed by Glenn Erickson
---
Edgar G. Ulmer Sci-Fi Collection
Blu-ray rates:
Movies: all Very Good +
Video: Excellent
Sound: Excellent
Supplements (from Kino Lorber):
The Man From Planet X:
Audio commentary by Tom Weaver, with David Schecter, Dr. Robert J. Kiss and Joe Dante
New audio commentary by Richard Harland Smith
Audio interview with Arianné Ulmer Cipes by Glenn Erickson, introduced by Gary D. Rhodes
Beyond the Time Barrier:
New audio commentary by Tom Weaver, with David Schecter and Gary D. Rhodes
The Amazing Transparent Man:
New audio commentary by David Del Valle.
Deaf and Hearing-impaired Friendly? YES; Subtitles: English (feature only)
Packaging: One Blu-ray in Keep case
Reviewed: April 2, 2022
(6699ulme)

Visit CineSavant's Main Column Page
Glenn Erickson answers most reader mail: cinesavant@gmail.com

Text © Copyright 2022 Glenn Erickson