3-D goes Kung-Fu in Super-Touch!   The 3-D Film Archive restores a Far East oddity from the year of Star Wars, an all-action sword, fist and supernatural magic combat spectacle. The big battles play like choreographed dance numbers, but with sound effects and screams taking the place of music. The disc's 3-D extras are of special interest — we take a tour of every display section of a 1955 department store in full dimensional images.
Dynasty 3-D
3-D Blu-ray
KL Studio Classics
1977 / Color / 2:35 widescreen / 92 min. / Qian dao wan li zhu; Super Dragon; Warlord / Street Date April 13, 2021 / available through Kino Lorber / 29.95 /
Starring: Tao-Liang Tan, Ying Bai, Kang Chin, David Wei Tang, Bobby Ming.
Cinematography: Zon Su Chang
Art Direction: Chih-Liang Chou
Stunts: Ying-Chieh Han
Super-Touch 3-D supervised by Michael Findlay
Written by Kuo-Hsiung Liu
Produced by Frank Wong
Directed by Mei Chung Chang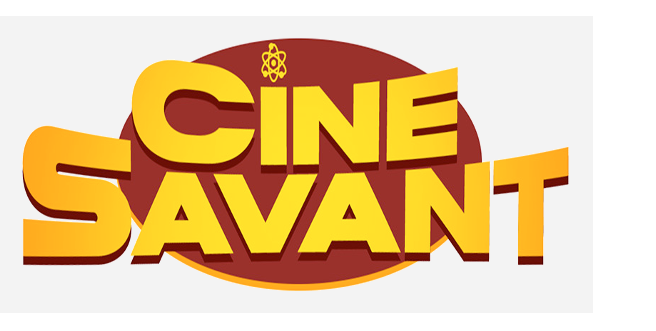 Note: With no decent Dynasty images to be found on the web, I have rebelled… and made my selection into a joke. The video image on the disc looks decent, trust me.
Here's something Different: the intrepid artistes of the 3-D Film Archive have applied their special talents to a  3-D attraction with a weird pedigree, a straight-up chopsocky Kung-fu fighting programmer. English-language online information on this one is so scarce, I don't know if it was filmed in Hong Kong or Taiwan. I don't know if the movie's main actor-performer-dervishes are big stars, but several have plenty of IMDB credits; on U.S. posters an actor named Bobby Ming gets special billing … but I can't nail down who he plays. Is 'Bobby Ming' an Americanization of Tao-Ling Tan, identified as the main character on the IMDB?  Asian martial arts experts have permission to scoff… I'll just do my best here.
Thanks to the lack of special reviewer insight, this notice isn't going to get you any closer to terrific info on the film's production or personnel. I can say that Dynasty 3-D is solid combat from one end to the other of its 92-minute running time, and that the 3-D is certainly effective. Do you miss the old days when the Three Stooges missed no opportunity to jab something at the screen?  Your dream has been answered. These martial arts masters throw everything at the camera except the horses they ride. The show wins the Lucio Fulci Award for virtual eye trauma.
I didn't find Dynasty particularly rewarding for fine storytelling details. The bare-bones scenario moves smoothly from one Kung-fu combat to the next. Please forgive the errors I'm almost certain to make here. It's the Ming Dynasty, folks, and the nasty usurper Eunuch Chao (Ying Bai? Pai Ling?) seeks to wipe out the royal Prince Chu (?) as part of a violent power grab. Chao is referred to as one of several Eunuchs supporting the Emperor.  His invincible army of assassins (read: nicely trained and uniformed pawns) tracks Prince Chu to his hiding place in a monastery. The monks fool Chao's troops and generals by making the building seem deserted, but Chao himself enters, wipes out a squadron of monk combatants, and fulfills his mission. The balance of the tale sees Chao further defending his crooked plan against two main rivals. Young student and mysterious sword and chopsocky master Tan Hsiao-chien (Tao-Liang Tan? Bobby Ming?) is out to exact revenge on Chao, for the death of his father and relatives and Kung-fu master and his haberdasher and his stockbroker and his favorite Corgi… The murder of Tan Hsiao-chen's father is depicted with a still-frame montage.
In addition to his near-supernatural fighting skills, Eunuch Chao apparently will become immortal unless Tan Hsiao-chien kills him within seven days (?). Chao sets his generals Tsao Tsang-Wen and Kwei (Kang Chin?) against this Robin Hood of the East. The wild card in the equation is a rogue adventurer, the talented killer-diller Lang Si-yu (David Wei Tang?), who offers his services to Chao but eventually plays his own game, not unlike Clint Eastwood's  Joe in Sergio Leone's A Fistful of Dollars. The clever Lang Si-yu uses his brains to manipulate others. Chao admires the way he gets what he wants without violence. With Chao's generals all defeated (not to mention innumerable foot soldiers) the arrogant Lang Si-yu finally chooses his course of action. It isn't easy to reason with a zealot like Tan Hsiao-chien, but they end up joining forces against the Evil Chao.

Did I follow Dynasty fully?  I'm not sure — I definitely didn't understand the magic associated with Chao, as by the final battle we learn that he can only be killed by a blow to the head… he continues fighting with a sword going right through his body. In this genre any capable fighter can leap 30 feet and land on the roof of a house, not to mention various other fancy martial arts tricks (all through editing tricks, of course) worthy of a supernatural being.
Let me continue to demonstrate my relative ignorance of the Kung Fu – chopsocky genre. Tan Hsiao-chien does a lot of fighting with an extremely durable trick umbrella. The combat rages with swords, spears, pikes and for one memorable set-to, flying grabber-claws on chains, that when thrown out and yanked back, decapitate the intended victim. It's a pretty slick trick, and like most everything we see, relatively bloodless and gore-free. The beheading trick is similar to but not as good as the insanely entertaining mayhem of Master of the Flying Guillotine (a show that sent my kids to their feet laughing and clapping).
Eunuch Chao and Tan Hsiao-chien toss handfuls of shiny coins (?), each fling of which invariably strikes several victims squarely in their foreheads, a death blow.  As this is 3-D EVERYTHING gets projected into the foreground space: coins, darts, sword points, spears, pikes, the flying guillotine claws, the works. When a monk rings a giant bell, the ringer pole also swings right into our 3-D faces. Never just once, of course — every one of these 'duck you sucker' moments is repeated at least twice.

Chao has this (magic?) tunic made of chain-mail 'coins;' at one point he pulls it off, it stiffens into a sheet and he throws it like a boomerang. It slices off tree branches, etc…. it's hard to know what to make of the gag.  One general fights for a couple minutes after having both of his hands chopped off, as in a Fairy Tale or a Monty Python movie.
The four or so leading characters are distinctive. The rough-looking Tan Hsiao-chien is your silent Steve McQueen type, and the handsome Lang Si-yu lays on the equivalent of cosmopolitan charm. The nasty Eunuch Chao sports his large chin birthmark and shows distrust and malice toward all. Interrogation scenes (old man, captured soldier) repeatedly end with a casual decapitation. The players are just interesting enough to make us want to see who will survive, and what will be left of them.

The moves, sword ducks and spins tell me that I'm watching 'Peking Opera' training; when push comes to stab, what we are seeing is as much a form of dance as it is a fantasy martial arts demonstration. There must be a special asylum for the sound editors of these pictures: somebody had to cut in at least four thousand fist and sword whooshes, and innumerable knuckle, chop and spear impacts, often at the rate of more than one a second. Creative, echoey sound effects often cover odd continuity cuts between slow motion and normal fight action.
The leads are always asking who is a better fighter than whom. Lang Si-yu holds off fighting one exhausted opponent because he wants a fair fight, but elsewhere he is prepared to be as ruthless as the villain. At least that's my excuse for just enjoying the merry mayhem and tuning out finer points of dramaturgy.

I saw no female characters with close-ups or dialogue, just random peasants and a couple of court maidens. Yet I don't think Chao being called a Eunuch has anything to do with sex.  We see several impressive towns and grand houses, and some scenes use a couple-hundred extras and many well-trained and drilled horsemen. Spacious interiors are always suitable for murderous sword battles. I was amused by the bearded, mostly bald monks that turn out to be martial arts fighters as well. All have arrangements of big dots painted on their bald heads, like dominoes. In the final battle Chao keeps fighting with that sword sticking through him, and at one point manages to stab an opponent with the pointy end.
Did I forget to mention that there's quite a bit of fighting in this movie?
Director Mei Chung Chang keeps everything moving, to say the least. In terms of 3-D the show delivers the goods. The depth illusion is aided by shooting through bars, screens, trees, and anything else that can enliven the foreground.
The actors certainly take their roles seriously. I realize it might be disrespectful to not get the stars properly lined up with their parts in the film … who exactly is Bobby Ming, anyway?  I throw myself on the mercy of the court. The fantastic 3-D martial arts action — that part I understood.
---
KL Studio Classics' 3-D Blu-ray of Dynasty is a genuine labor of 3-D love. Colors are reasonable for what is essentially a video rescue job… it's in color all right, but most values are way off simply because even today's formidable color-recovery technology couldn't do much with the surviving elements. The unusual 3-D format used also adds considerable softness to the image. When we read about what was needed to revive Dynasty for home video, we applaud the result.
Dynasty must have been a knockout on screens with Polaroid projection (just like standard Blu-ray 3-D). The illusion is quite good, just as with all 3-D Film Archive restorations, which often corrects optical errors in the original films. For the first time the Archive has formatted a second 3-D encoding in the red-blue Anaglyphic system, for viewers without Blu-ray 3-D equipment. I checked it out and did see some 3-D effects coming through, but it's of course nowhere near as successful as the Polaroid 3-D. A pair of Anaglyphic glasses is provided.
The film's music cues are interesting enough, although when we see instruments being played on-screen (as in an early scene) the music doesn't match. The Archive has restored the film's original Quadrophonic soundtrack. Studios ought to take more note of the restoration talents in this small company.
Mike Ballew's excellent featurette explains Dynasty's odd 3-D system, which was developed by adult filmmaker Michael Findlay. It's an over & under arrangement like Arch Oboler's SpaceVision, except that the lens rig uses an insane collection of mirrors and prisms. The lenses aren't even at the same level, and we're told that the camera had to be mounted upside down. The dozens of prisms and mirrors explain the frequent dirty images. The film was shot so quickly that nobody took time to clean the lens, resulting in lots of black flecks in sharp focus. Findlay's lens system was called 'Super-Touch 3-D,' although the poster reads only 'Super 3-D.' Mike Ballew's research follows the invention through further development; it's presently owned by Panavision.
The fun 3-D animated short subject Go Away I Like You Too Much is a music piece in which one round character avoids another's romantic advances for several minutes. Also amusing is a full 3-D horror comic. I found it hard to read, as each full page is up for only five seconds, and when we go into still-frame on my player, a text bar obscures part of the image. Even then, the full-page display doesn't give us a good look at individual panels.
Wrong Dynasty: →
The best extras are a pair of  3-D still photo featurettes. The first charts the rise of the early 1950s 'fad' of 3-D cameras and viewers, which surely inspired Arch Oboler to go forth with his history-making 3-D feature. (Oboler's interest is part of the presentation.) The 3-D snapshots look really great, with rich color; it's interesting to see how much advertising and sales use was made of portable 3-D viewers. The second 3-D still photo extra was born of simple opportunity — as part of a promotion after a re-design, a Texas department store documented all of its sales departments with a 3-D photo shoot. It's a time capsule of how we lived in 1955. In the music department we see record albums for Frank Sinatra, Yma Sumac and the soundtrack for The Robe!
Kino and the 3-D Archive say that later this year they will release the Kung Fu extravaganza Revenge of the Shogun Women, filmed in the same Super-Touch 3-D process by the same director. I presume it will hae a woman or two in its cast lineup.
Very little of the 3-D Film Archive's ongoing work is subsidized by studios — they've been relying more on Kickstarter campaigns, even for terrific 2-D films like Abbott & Costello's Africa Screams and Jack and the Beanstalk. 'Tridimensional' reported on the 2020 Dynasty Kickstarter campaign here.
Reviewed by Glenn Erickson
---
Dynasty 3-D
Blu-ray rates:
Movie: Good Kung Fu action
Video: Fair for color, Good for 3-D
Sound: Good, interesting in 'Quadrophonic'
Supplements: The House of Terror, a restored 1953 3-D Comic Book; Two Stereo Slide Presentations from Eric Drysdale: Sold on Stereo, Commercial 3D in the 1950s and Inside a Mid-century Department Store; Go Away I Like You Too Much 3-D Music Video from The Simple Carnival by Jeff Boller; Super-Touch Lens System featurette by 3-D expert Mike Ballew, produced by Joe Tiberio; Restored 4 channel Quadrophonic Sound; 1 Pair of Anaglyphic 3-D Glasses with Information on How to Acquire Additional Glasses.
Deaf and Hearing-impaired Friendly? Subtitles: English (feature only)
Packaging: One Blu-ray and glasses in Keep case
Reviewed: March 27, 2021
(6470dyna)

Visit CineSavant's Main Column Page
Glenn Erickson answers most reader mail: cinesavant@gmail.com

Text © Copyright 2021 Glenn Erickson