In the history of soggy underwater adventures, none have been been soggier than this A.I.P. Panavision curiosity from England. Four out of five insomniacs agree: it has the most awkwardly mis-matched cast of players in fantasy film history… starting with a chicken.
KL Studio Classics
Savant Blu-ray Review
1965 / Color / 2:35 widescreen 1:37 flat Academy / 84 min. / City in the Sea / Street Date August ll, 2015 / available through Kino Lorber / 29.95 
Starring Vincent Price, Tab Hunter, David Tomlinson, Susan Hart, John Le Mesurier, Harry Oscar, Derek Newark, Roy Patrick, Herbert the Rooster.
Cinematography Stephen Dade
Film Editor Gordon Hales
Original Music Stanley Black
Written by Charles Bennett, Louis M. Heyward, David Whitaker based on City in the Sea by Edgar Allan Poe
Produced by Daniel Haller
Directed by Jacques Tourneur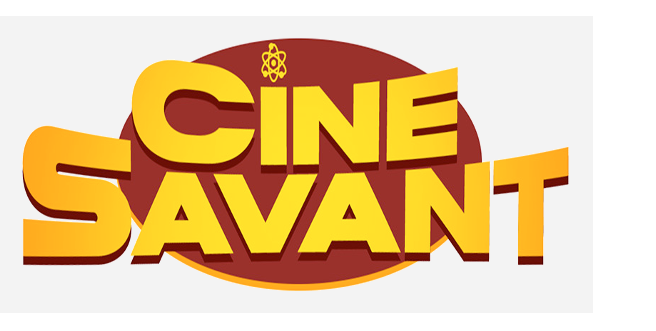 By 1965 American-International Pictures was looking in all directions, trying to hit on new themes to replace the monsters and juvenile delinquents of their early days. Beach party movies and the Edgar Allan Poe cycles had almost reached their limit as well. The company expanded into TV distribution and inaugurated co-productions in both Italy and London. The new 'wild youth' trend was still a year away, with Roger Corman's smash hit The Wild Angels.

Perhaps the strangest A.I.P. concoction of 1965 is the outlandish fantasy War-Gods of the Deep, filmed in Engand. Its director Jacques Tourneur was a past master of horror and mystery movies, although only film critics would have associated his name with classics like Cat People and Out of the Past. The War-Gods screenplay was co-authored by Charles Bennett, the writer of several vintage Alfred Hitchcock thrillers, recently attached to fantasy fare by Irwin Allen. But a description of the film sounds like a recipe with ingredients pulled from a grab-bag. Vincent Price was a dependable lightning rod for mystery and horror, what with the loyal fans of his Poe thrillers. Tab Hunter is there for the teen set, even though his value in that regard had peaked six or seven years before. The movie features monstrous Gill-men that kidnap the screaming heroine, but also far too much comedy relief.
And then somebody at A.I.P. hired David Tomlinson, the star of the recent hit Mary Poppins. Tomlinson's entrance may have cued a steer toward kiddie entertainment.Tomlinson's veddy proper English twit carries a live chicken with him everywhere. He talks to the chicken. Despite not even having the personality God gave a duck, the chicken receives special billing as 'Herbert the Rooster.' And the movie goes straight down the drain.
War-Gods proposes a bizarre undersea kingdom, the 'City in the Sea' imagined in Edgar Allan's 1845 poem. Poe's wispy few verses sketched a city of death, not underwater, but off to the West. American-International's city is instead a standard Lost World, a place just off the Cornish coast where nobody grows old. Called Lyonesse, it is ruled by "The Captain" (Vincent Price) a cultured but imperious madman.. The Captain needs a seismologist to help him figure out what to do about the ring of active volcanoes threatening his underwater paradise.
The Captain also dispatches a troop of silvery, seaweed-y Gill Men to kidnap American visitor Jill Tregellis (Susan Hart) from the elegant cliff-side house that she's rented. The Captain has gotten the notion that Jill is the reincarnation of his dead wife. After discovering a drowned corpse on the beach, young American Ben Harris (Tab Hunter) meets Jill just before the kidnapping takes place. With Jill's artist friend Harold Tiffin-Jones (David Tomlinson), Ben traces a tunnel passage down to the secret city. The two men (and Harold's pet chicken Herbert) endeavor to rescue Jill just as those volcanoes start up again.

The frustrating War-Gods of the Deep is a polished production that just sits there and refuses to hold a viewer's interest. Even with the directing talent of Jacques Tourneur, fine lighting cinematography from Stephen Dade (Zulu) and some impressive sets for caves and ruined cities, almost nothing in the show comes to life. 'Hero' Tab Hunter seems lost, unengaged in the mystery and uninterested in the leading lady. The attractive Susan Hart had minor parts before her marriage to A.I.P. executive James H. Nicholson. Her biggest leading role was in the company's camp spy romp, Dr. Goldfoot and the Bikini Machine, where she had an opportunity to play comedy. The talented English veteran David Tomlinson knows what he's doing, and does his best with a painfully stereotyped character. Tomlinson even copes with the handicap of carrying a chicken with him at all times. The role sounds like a mythical punishment, like having an albatross tied to one's neck.
Vincent Price can't save the film but all of his scenes play as if a real movie were on the screen. 'The Captain' is such a vague Gothic character that we'd think he had been cooked up by a pre-teen Tim Burton. Price strikes good poses and makes stern pronouncements, and while he's on screen the show briefly comes alive. Followed by Tourneur's smooth, moody camera moves, The Captain delivers reams of exposition leading mostly nowhere. The verbage is so thick, even Price stumbles once or twice.

More than a quarter of War-Gods of the Deep consists of exits and entrances of the aquatic kind. Characters wander up and down slimy underwater / underground cave tunnels, and their costumes never seem to be affected. They must climb into and out of bulky underwater diving suits several times, business that slows the film to a crawl. Jill's ballooning skirts somehow fit into the diving pants. When she emerges in some other cave, she's not only dry, her dress and her hair look fresher than ever.
A.I.P.'s cut-rate effects budget drags the picture down as well. Some visuals are beautifully done. Les Bowie and Frank George pull off clever mirror tricks to insert live-action characters into some excellent miniature sets, in particular a colonnade of ancient statues. The lava pouring into the city doesn't look very hot, but it is nicely composited. On the other hand, multiple cuts of a power station, and views of giant explosions on the ocean's horizon, are all re-purposed from Ishiro Honda's Atragon. I can just picture Toho's lawyers turning purple when informed that A.I.P.'s distribution contract for the Japanese movie made allowances for the pillage of stock footage. Or did A.I.P. just pirate the shots?
The Gill Men are the film's biggest disappointment. The script calls for subhuman fish-men, reportedly the former human inhabitants of Lyonesse, to serve The Captain as amphibious 'Beagle Boys.' The Gill Men carry out whatever nefarious errands that need to be done. Until the 1990s, the only images I saw from War-Gods were stills of the Gill Men. They're little more than inexpressive fish-head masks, with what looks like various scuba wet suit items — shirt, gloves, boots — slightly altered and painted silver. Somebody draped seaweed over them to hide the seams, but to no avail.
Tourneur tries to give the Gill Men a mysterious introduction, but they can't hide when they're featured in at least a reel's worth of soporific underwater chase and fight footage. None of it is particularly well planned or filmed. Since all the diving suits look the same, we can't tell who is fighting whom. It goes on seemingly forever. Even Stanley Black's busy, dramatic music score is defeated by the need to musically 'keep the kettle boiling' through these scenes.
The movie gives us talk about immortality and a reincarnated lover, but none of it adds up to much:  The Captain started out as a 'Dr. Syn'-like smuggler, and he's apparently decided Jill is his new bride-to be by seeing her likeness in a book. Lyonesse doesn't impress us as anyplace we'd like to visit, let alone live in for all eternity. We know that the film is biding its time until the volcanoes erupt, which they do right on schedule. War-Gods of the Deep seems to have been made to get the most from some contractual obligations from Tab Hunter, Vincent Price and Jacques Tourneur, and nothing about the movie tells us that anybody was really invested in it. It's a strange hybrid indeed: how can we get serious about Vincent Price's morbid reveries, when we're being hit every minute or so with another bit of comedy-challenged business with the chicken?
---
The KL Studio Classics Blu-ray of War-Gods of the Deep is an excellent encoding of this odd A.I.P. release. The lighting cinematography for the dialogue scenes is attractive, whether in Jill's house, those impressive cave and ruin sets, or The Captain's secret lair. The underwater scenes look weak, being murky and monochromatic. I'm going to guess that all the underwater material was optically reformatted from flat underwater footage. I can't see A.I.P. spending for reliable anamorphic underwater units. This would also account for the loss of sharpness and some scratches in these scenes. Some of the underwater shots are left flat, and allowed to 'scope out' horizontally. I think this is because the 'colorscope' extractions cropped them too severely, and the editor felt that they worked better when squashed out.
Worth mention is the fact that the film was probably intended as part of A.I.P.'s Poe series, but the connection became shaky when they dropped the original title City in the Sea, which was retained in the U.K.. The movie arrived and left so quickly here that it's often referred to by its international title.
The disc's mono audio is fine. I once tried to watch the old DVD and didn't finish; this Blu-ray looks much better. A.I.P. and Vincent Price completists will want this for certain, and who knows, the funny chicken fan base may have taken a dramatic upturn. And let's be unanimous in our praise for Susan Hart. She still controls about a dozen classic A.I.P. titles that have gone missing for decades: I Was a Teenage Werewolf, The Amazing Colossal Man. Maybe if we're nice she'll let them come to light again. KLSC's presentation includes original poster art and offers the film's bombastic trailer as an extra. Tab Hunter appears in a colorful new interview featurette. He doesn't remember much about the movie and limits his comments mostly to praise for his fellow actors, but it's good to see him in such great shape these days.
I have to say that American-International must have experienced some desperate brainstorming sessions, if the best title they could come up with was War-Gods of the Deep. It sounds like a name for an Italian muscleman epic. Of course, they could have picked my terrific title idea, which has excellent product tie-in possibilities: Chicken of the Sea.
Reviewed by Glenn Erickson
---
War-Gods of the Deep
Blu-ray rates:
Movie: Fair
Video: Excellent
Sound: Very Good
Supplements: Trailer
Deaf and Hearing Impaired Friendly? N0; Subtitles: None
Packaging: Keep case
Reviewed: August 24, 2015
Text © Copyright 2015 Glenn Erickson