Dr. Jekyll and Mr. Hyde (1931)
Still by far the best adaptation of the Robert Louis Stevenson story, Paramount's glossy pre-Code is also one of the most prestigious horror shows on record. Fredric March won an acting Oscar and it's one of Miriam Hopkins' best performances. The film is sexually daring and technically astute — with the help of cameraman Karl Struss director Rouben Mamoulian makes use of every cinematic trick he can conjure. The horrible Mr. Hyde is conceived as a near-simian primitive man, equating unrestrained lust and desire as something 'society' must repress. The disc packaging says it's two minutes longer than the 2004 Warner DVD . . . but it's not.

Dr. Jekyll and Mr. Hyde
Blu-ray
Warner Archive Collection
1931 / B&W / 1:37 Academy / 98 min. / Available at Amazon.com / General site WAC-Amazon / Street Date October 25, 2022 / 21.99
Starring: Fredric March, Miriam Hopkins, Rose Hobart, Holmes Herbert, Halliwell Hobbes, Edgar Norton, Tempe Pigott, Douglas Walton.
Cinematography: Karl Struss
Production Designer:
Art Director: Hans Dreier
Film Editor: William Shea
Special Makeup Effects: Wally Westmore
Written by Samuel Hoffenstein, Percy Heath from the novella by Robert Louis Stevenson
Presented by Adolph Zukor
Produced and Directed by Rouben Mamoulian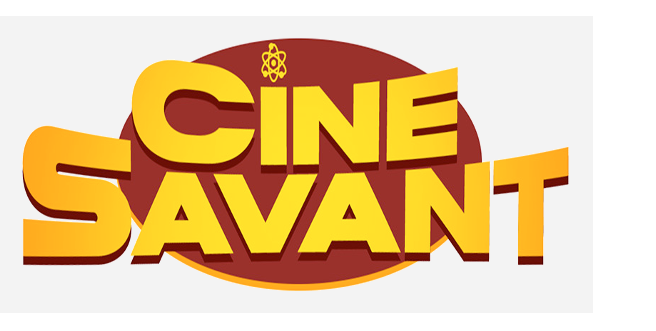 Technically premiered on New Year's Eve 1931, Paramount's celebrated sound-era adaptation of Dr. Jekyll and Mr. Hyde was the studio's first response to Universal's groundbreaking horror successes. The respected director Rouben Mamoulian combined major Broadway credits with a command of progressive film techniques, which he had proven in his very early talkie Applause. The movie confirmed Fredric March as a versatile actor and a major star, when he took the Best Actor Oscar.
The first wave of sound-era Hollywood horror came in the pre-Code years and was considered adult film fare. The studios clashed with censors and pundits over the edgy content of The Island of Lost Souls (vivisection, evolutionary blasphemy),  The Black Cat (necrophilia),  The Most Dangerous Game (sadism), and  Freaks (sideshow deformities). When in 1934 the Production Code grew enforcement teeth, it all but eliminated Gangster pictures. But it also put the crimp on Horror films, by banning most horror content as being unfit for family viewing.

It seemingly took forever to catch up with Paramount's '31 Jekyll & Hyde and we knew from the start that it was seriously incomplete. Writers Carlos Clarens and Ivan Butler noted several scenes that were missing, while describing daring directorial experiments with subjective effects, both on the audio track and with point-of-view camera technique. It wasn't until 1990 or so that copies appeared that replaced some of the lost material.
The emasculation of DJAMH '31 didn't happen all at once. Mamoulian's film was heavily cut after Code Enforcement, but several years later suffered an even worse humiliation. When MGM remade the film as an acting showcase for Spencer Tracy, it purchased the underlying rights and took physical possession of this 1931 version. That's why this vintage Paramount version is now the property of Turner Entertainment.
So as to not compete with their fancy remake, MGM locked away the '31 version, suppressing one of the best films of the 1930s. In general, Horror got pretty shabby treatment at MGM – they reportedly cut and scrapped huge sections from both Tod Browning's Freaks and Karl Freund's Mad Love.

There's nothing wrong with the 'psychological' Spencer Tracy version — Ingrid Bergman's performance shouldn't be missed. But in every other respect the '31 version is superior, even with its occasional dated acting styles. Mamoulian's picture is free of sanctimonious preaching, and in fact criticizes Victorian values. The sexuality on view is as as frank as anything seen today, expressed by Mamoulian's roving camera as much as Miriam Hopkins' seductive performance. There's nothing tawdry about the glimpses of pre-Code semi-nudity seen here.
The familiar story is as concerned with sexual repression as it is its feral monster. A greatly respected professional, the youthful Dr. Henry Jekyll (March) is frustrated that his marriage to the socially prominent Muriel Carew (Rose Hobart) is being held up by her conservative, selfish father (Halliwell Hobbes). Jekyll finds his sex drive stimulated further when he takes a house call to see to bar girl Ivy Pearson (Miriam Hopkins). Pearson uses her wiles on the good doctor, who resists nobly but feels even more frustrated.

Jekyll carries through with the famous experiment to split the halves of the human personality. Seeking to release his wild, instinctual self free of social restraint, Jekyll becomes Hyde, an unpleasant and violently impulsive brute with ugly teeth and a low forehead. This alter ego Mr. Hyde goes straight to Ivy Pearson, and sexually dominates her through threats and physical abuse. Jekyll's addiction to his new split personality wrecks his relationship with Muriel, and causes his best friend Dr. Lanyon (Holmes Herbert) and his butler Poole (Edgar Norton) much consternation. Just when Jekyll promises Ivy that she will be safe, he loses control of his transformations. The sight of a cat killing a bird causes him to become Hyde again, to further vent his rage on both women.
Fredric March's Dr. Jekyll is a dissatisfied Victorian who ventures into dangerous territory and loses his way. The notion that the human character is divisible into separate realms of 'flesh' and 'soul' is antiquated, but it still carries some credibility, at least when applied to the effects of alcohol. It's well documented that alcohol abuse caused as much social misery as any plague.
But the real motivator behind everything is SEX. The show has a giddy sense of danger. Stage versions of Stevenson's tale added a standard love interest, good & bad girl characters that Mamoulian retains. Muriel Carew (Rose Hobart) begs her stuffy father to let her marry Jekyll immediately; the performances emphasize the couple's impatience to become a physical man and wife. Jekyll is surrounded by friends and advisors telling him he's impetuous and indecent. Only Muriel understands his urgent need. The doctor is 'Young and Healthy', as the song goes, and motivated by physical lust: "…and I'm nearly driven to insanity, when she passes by."

The saucy 'bad' girl tempts Jekyll as well, fanning the flames of desire. Ivy Pearson is an undisguised tart who knows what appeals to men. Her attraction to Jekyll shows no sign of being a trap. Some of their dialogue is stilted but the encounter is very sexy. Sitting up in bed, Ivy rhythmically, suggestively rocks one naked leg back and forth, a motion that sticks in Jekyll's mind. The good doctor moves on, but Mamoulian uses an expressionist superimposition to retain a ghost image of the rocking leg, showing that the man is still aroused.
In the history of cinema sex, this is Hot Stuff. Miriam Hopkins steamed the censors into a fury in the next year's The Story of Temple Drake, one of the pre-Code 'outrages' that helped bring about Code enforcement.
"I'm free! Free!"
Makeup man Wally Westmore's Mr. Hyde is a quasi- Monkey Man, a physical throwback suggesting that moral license is literally degenerate. Mr. Hyde appears with a burst of impressive makeup and slick camera effects, confronting us with a caveman primitive liberated from intellectual concerns. Hyde begins as a lowbrow free spirit, beaming in exultation. Stepping out into the rain, he enjoys the downpour more than Jekyll ever did . . . his joy on the rainy sidewalk reminds us very much of a certain Gene Kelly scene.
Hyde is all instinct, ego and selfish desire. He begins as an overstated, almost comic figure amused by his own wicked behavior. Reacting like a cartoon character to the shocked looks of waiters and showgirls, Hyde reminds us of Paul Muni's similarly simian Tony Camonte, and the infantile characters played much later by Jerry Lewis. Like Camonte, Hyde has next to no self control. He's quick to bash in heads. The finale has plenty of exciting action. March or his double smash through windows, climb bookcases and dash pell-mell through the streets, cape flying. Mamoulian's constantly-moving camera is almost as active.
By letting Hyde loose the foolish Jekyll becomes less sympathetic in his struggle against Victorian mores. Muriel's father is cruelly unforgiving and Dr. Lanyon damns him without mercy. Jekyll's big mistake is that he has no talent for hypocrisy — many other Victorians flaunted the rules, but only covertly. Expressing one's honest appetites in this society is suicide.
This superb restoration of Dr. Jekyll and Mr. Hyde redoubles our admiration for both Mamoulian's direction and Karl Struss's cinematography. The show is designed and assembled as if sound movies hadn't muted the expressiveness of the camera. The opening is an astonishing subjective POV sequence that takes us from Jekyll's salon to a lecture hall in a university with a moving camera and few cuts. Fredric March is seen only when he steps in front of a mirror. Diagonal wipes show us what's happening at two locations at once; we hear dialogue from the two locations as well. All the optical transitions and superimpositions are so clean, we suspect that some of them may have been accomplished 'in the camera' with no optical duplication.

Karl Struss (of Sunrise and Ben-Hur '25) was a top Hollywood cameraman. He defined Paramount's house style for the early '30s, carrying over the Murnau classic's light, silvery and filtered appearance to DeMille's The Sign of the Cross and the pale & foggy Island of Lost Souls. In this restored transfer we note the dated makeup on Fredric March — a little too much lipstick, there — but also myriad artistic lighting details. The romantic scenes with Rose Hobart are idyllic, and Ivy Pearson's gaslit featherbed couldn't be more inviting.
It wasn't until the late 1960s that Karl Struss explained the clever red makeup-red filter trick used to effect Fredric March's transformation; it had been employed in Ben-Hur as a special effect to 'cure the lepers.' Mr. Hyde's incredible makeup job is given a lot of screen time, and never fails to disturb. For a final scene of distress Wally Westmore seems to have employed Lon Chaney-style elastics to distort March's face, pulling his lower eyelids down.  (Top picture ↑)  The effect is startling, to say the least.
This writer had the good fortune to meet and talk with Mr. Struss at a party in 1976, just when I was well-enough informed about his career to ask about the red filters and compliment him on his science fiction movies. I imagine he'd rather have heard praise for his classic achievements, but just knowing that an eager young film student admired his work seemed to please him.
The film's double message is more conservative than we expect. Because sexuality can't be contained, limits aren't a bad idea. Jekyll's open-minded experimentation with the nature of the human personality is certainly not condoned. Stepping off the conservative path leads to disaster. This is certainly conveyed in the film's frequent visual allusions. Erotic statues and paintings comment on Hyde's sexual domination of Ivy, and Jekyll is repeately associated with images of skeletons and fire. The final image suggests that he's hell-bound. too. We're reminded of other pre-Freudian literary examinations of split personalities and psychotic enigmas, such as The Picture of Dorian Gray. Horror films as good as this one are rare and precious.
---

The Warner Archive Collection Blu-ray of Dr. Jekyll and Mr. Hyde is a pleasant surprise. We aren't given a rundown on any particular new restoration, but the show is hugely improved from the 2004 DVD. The mostly razor-sharp images fully reflect the richness of the Karl Struss cinematography. The difference is apparent right from the main title card, which is for the first time sharp, clean and stable. Some scenes dropped and lost for reissue make themselves known with a slight increase in grain, perhaps a fine scratch here and there and a missing frame or two.
Even on a laserdisc around 1990 we could tell when material had been removed. What's here hasn't that feeling at all. We still note one or two jump cuts in which just a word or two have not been restored. We could't compare directly, but it's likely that very little material has been added since the old DVD. The running time given on the disc packaging is two minutes longer than the DVD, 98 minutes as opposed to 96. However, as measured on a player, the two versions are only a few seconds different in duration. The new version is just over 96 minutes.
It's good that reliable genre producers like Constantine Nasr have the ear of The Warner Archive Collection. This new Blu-ray carries Greg Mank's entertaining 2004 commentary plus a new track by Nasr and genre expert Steve Haberman. There is some obvious overlap between commentaries but more than enough individual thought and research on each. We hear about the original Stevenson book plus other film versions and their actors. We also get a full explanation of the censorship applied to the picture. After reading a fine article in the great Video Watchdog magazine, we've lost track of what's in and what's out. The subjective opening and the extra transformation have been reinstated for so long that they don't really count any more.
The WAC repeats the Bugs Bunny cartoon Hyde and Hair from the old disc and adds a radio adaptation starring Fredric March and Barbara Bel Geddes. We couldn't be happier with this disc; it's perfect Halloween viewing. Vintage 1930s horror classics never get old and this is one of the very best.
Reviewed by Glenn Erickson
---
Dr. Jekyll and Mr. Hyde
Blu-ray rates:
Movie: Excellent
Video: Excellent
Sound: Excellent
Supplements:
Two commentaries: Greg Mank (2004), Steve Haberman & Constantine Nasr (2022)
Cartoon Hyde and Hare
Radio adaptation
Deaf and Hearing-impaired Friendly? YES; Subtitles: English (feature only)
Packaging: One Blu-ray in Keep case
Reviewed: October 12, 2022
(6810jeky)

Final product for this review was provided free by The Warner Archive Collection.
Visit CineSavant's Main Column Page
Glenn Erickson answers most reader mail: cinesavant@gmail.com

Text © Copyright 2022 Glenn Erickson