Downton Abbey A New Era 4K
It may be this year's 'comfort food' film but Julian Fellowes' second theatrical sequel to his revered long-running TV show is quality goods — and may be better than the first one. Almost every actor is back, seemingly pleased as plum puddings to repeat their roles as either landed nobility or downstairs staff. The storyline ties a final bow on some characters and plot lines, and in a far more pleasing way than we thought possible. Even casual fans of the franchise ought to be charmed.

Downton Abbey A New Era
4K Ultra HD + Blu-ray + Digital
Universal Pictures Home Entertainment
2022 / Color / 2:39 widescreen / 125 min. / Street Date July 5, 2022 / Available from / 44.98
Starring: Hugh Bonneville, Elizabeth McGovern, Maggie Smith, Michelle Dockery, Allen Leech, Tuppence Middleton, Imelda Staunton, Samantha Bond, Laura Carmichael, Harry Hadden-Paton, Penelope Wilton, Douglas Reith, Phyllis Logan, Jim Carter, Robert James-Collier, Joanne Froggatt, Brendan Coyle, Lesley Nicol, Sophie McShera, Michael Fox, Kevin Doyle, Raquel Cassidy, Charlie Watson, Sue Johnston, Laura Haddock, Dominic West, Jack Barber, Jonathan Zaccaï, Nathalie Baye, David Robb.
Cinematography: Andrew Dunn
Production Designer: Donal Woods
Art Director: Ellena Bleathman
Film Editor: Adam Recht
Original Music: John Lunn
Written by Julian Fellowes
Produced by Julian Fellowes, Gareth Neame, Luz Trubridge
Directed by Simon Curtis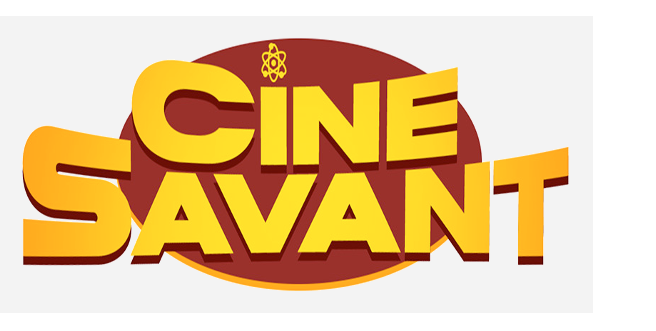 While the younger demographic is looking for hot new series to binge, we're waiting to see if older multi-season shows jump back in popularity. Will a second wave of enthusiasts discover the long-running Mad Men?  It's been almost two decades since the six or seven seasons of The West Wing, which still hold up well. New converts are discovering the even more conventional Brit TV show Downton Abbey, which ran six years from 2010 to 2015. Although reminiscent of much older import fare that showed here mostly on PBS — and also of the Julian Fellowes/Robert Altman Gosford Park, Downton Abbey became a template for numerous sprawling multi-character mystery soaps that now proliferate on the streaming services — in particular the Spanish series Gran Hotel.
In 2019, four years after the end of the series, Julian Fellowes reassembled his cast for a feature call-back titled cleverly enough, Downton Abbey. We approached it with a certain amount of trepidation, having witnessed the typical bad result of American TV shows that tried to recapture the Old Fun in a reunion special. U.S. TV production being what it is, whole original casts almost never came back — somebody was too big of a star, or hated their producer/fellow stars so much they couldn't be persuaded. The reunions concocted for The Addams Family and Gilligan's Island were pretty dire.
The Downton 2019 feature sequel was a pleasant surprise. Literally everyone in the large cast came back, reinforcing the notion that the acting company did constitute something akin to a happy family. Fellowes concocted a storyline that was more than a pretext to shove everybody back into costumes and makeup for an extra paycheck. The storyline actually advanced: several characters had unresolved issues and dramatic conflicts to iron out. I'm not sure the Downton fan base cared: they just wanted to be back among those beloved characters again.

2022 brought this second feature sequel, released just as theaters tentatively opened up again: Downton Abbey: A New Era. This time all the major conflicts have been pretty much put to bed. A new wrinkle or two is introduced, but nothing earth-shattering — creator-writer Julian Fellowes instead finds charming ways to tidy up a number of characters still left in dramatic limbo. It's mostly a feel-good pleasure cruise: if Downton Abbey 2019 invited everybody back to the party, Downton Abbey 2022 serves them cake and ice cream. It's all reassuring movie comfort food, even when a major character dies.
The surprising thing is that this nostalgic paean to the power and privilege of the English landed gentry is not infuriating. We're presently experiencing growing economic disparity here in the States, but in the UK they've got the same plus a still-functioning open class system. Julian Fellowes' characters occasionally talked about change but even the Irish firebrand Tom Branson is now married to somebody with a title and a huge expanse of real estate. Downton Abbey dramatizes the class disparities but clearly wants the rich to keep enjoying their privileges. In fact, the story's most positive developments see 'lesser' Granthams rise in the social register. Loose titles are rattling around waiting to be picked up. A commoner gets romantic with Edith Grantham, and suddenly discovers he's going to inherit a title too. Sounds like a good racket to me.
[ Sidebar thought about beloved TV series in general: with a number of multi-character dramatic shows we invested in over time, we became more interested in the inter-character dynamics than the stories of individual episodes. I found myself wishing that the crisis-of-the-week in Star Trek TNG would just go away so we could spend quality time with these people. I think that's part of the satisfaction of this second sequel: Fellowes and Co. invite us to spend more time with folk we love.  ]

Well, here's a quick non-spoiler rundown for A New Era. It's 1929. Tom Branson (Allen Leech) remarries to Lucy (Tuppence Middleton), the heir of Maud Bagshaw (Imelda Staunton), thus ensuring that little Sybbie will stay in the chips with the rest of the titled Granthams. News comes that a French nobleman Montmirail has left a will that gives an entire villa in the South of France to Violet Grantham (Maggie Smith). Violet only knew the man a short while when she was a young woman, and has never told the family about him. Knowing she hasn't long to live, Violet has already bequeathed the villa to little Sybbie. At the invitation of Montmirail's son (Jonathan Zaccaï) a large contingent from Downton travels to France. Montmirail fils doesn't mind honoring the will, but Montmirail's widow (Nathalie Baye) wants to fight to keep the property.
Meanwhile, Downton is invaded by a silent movie company. Lady Mary (Michelle Dockery) likes the influx of money it will bring, and the staff is excited to know that the glamorous stars Myrna Dalgleish (Laura Haddock) and Guy Dexter (Dominic West) will be in the house. Dexter is a gent but Dalgleish turns out to be rude and surly, and possessed of a cockney accent that doesn't jibe with the elegant period ladies she plays. One wrinkle: the director Jack Barber (Hugh Dancy) becomes infatuated with Lady Mary.

The major / minor conflicts?  Everyone assumes that the Frenchman Montmirail and Violet must have been an item, many, many years ago. The timing of their potential liaison throws Robert Grantham (Hugh Bonneville) into panic mode: what if Montmirail was his real father, invalidating his bloodline claim to Downton Abbey?  Adding to Robert's anxiety, Cora Grantham (Elizabeth McGovern) seems to be hiding bad news about her health . . .
[ Sidebar question: after all the worry during the series about the expense of running an enormous property like Downtown Abbey, I'm surprised nobody asks how much it costs to maintain the dreamy Riviera-adjacent Montmirail villa. Can the Bransons possibly afford it?  ]
Back at Downton, the silent movie is cancelled in mid-shoot because 'the public' now only wants talkies. But Lady Mary and Mrs. Hughes (Phyllis Logan) suggest that Jack Barber merely 'bring some equipment from London' and convert the film to sound. Thus follows a replay of the mid-section of Singin' in the Rain. Because Myrna Dalgleish's cockney accent is a serious 'Lina Lamont' problem, Lady Mary dubs her character, substituting her natural posh tones. Some of the tech details are a little dicey, as when we notice that a hand-cranked movie camera is being used for a 1929 talkie. But before you can say 'Cosmo Brown,' movie history is made.
When the film's extras quit, the Downton staff volunteer to take their places to film fancy dining and gambling scenes, all set in the 19th century. It's total wish-fulfillment nonsense, fun and games with people we like. All those downstairs folk dress up in frilly new costumes; they're suddenly all camera-ready talent, behaving as good extras should.

Many in the cast coast through scenes, as two hours obviously isn't enough time give them all pithy subplots. But they are all there and they all look happy, which is what we've come to see. Mr. Carson (Jim Carter) fusses and fumes and offers support when Lady Mary becomes emotional. Lady Edith (Laura Carmichael) tells everyone she will start writing for her magazine again. Anna Bates (Joanne Frogatt) looks great in a new hairstyle and Mr. Bates (Brendan Coyle) holds his growing son with pride. The only noted character/actor absence is Lady Mary's second husband Henry Talbot (Matthew Goode) — he's off somewhere else doing some car-related thing. Lady Mary seems older and less vain, as she prepares to take over Aunt Violet's role as Downton's central figure of power.
A couple of downstairs denizens have remaining issues to settle. Daisy (Sophie McShera) and her husband Andy (Michael Fox) feel constrained living with her father-in-law Mr. Mason (Paul Copely), and connive to get him together with Mrs. Patmore (Lesley Nicol). Mr. Mosely (Kevin Doyle) has avoided a deeper relationship with Miss Baxter (Raquel Cassidy) because he considers his work as a schoolteacher too humble, but his writing talent opens up new possibilities.

Back in Downton 2019 the house staff conspired against the snooty Royal servants and cooks that invaded Downton. Instead of giving the new outsiders a hard time everybody pitches in to help the film company. Daisy's big mouth becomes an asset — she give the obnoxious Myrna a piece of her mind, and singlehandedly keeps the movie from falling apart. The movie connection also throws a lifeline to butler Thomas Barrow (Robert James-Collier). After years of believing himself a jinxed man, Barrow sees a way forward to a more fulfilling future.
The previous movie broke the news that Aunt Violet Grantham hadn't long to live. The wrap-up resolves her overall story arc in a charming fashion, with the revelation of yet another long-ago romance, and one more sentimental nod to Violet's friendship with the dependable Isobel Merton (Penelope Wilton). The conclusion offers twice as many sentimental farewells than are needed but fans won't complain. Unlike Downton 2019 could indeed be a final-final finale for the franchise.
Nobody stays young forever: at least two actors have visibly changed in appearance. Millions consider these people 'family' and notice things like that right away. Brendan Coyle is finally showing his years, while Hugh Bonneville appears to have lost weight and can almost be called gaunt. We're as concerned for Bonneville as we are for the Unsinkable Maggie Smith, who still looks like she'll go on forever.
---

Universal Pictures Home Entertainment's 4K Ultra HD + Blu-ray + Digital of Downton Abbey A New Era is the expected picture-perfect high-end video experience expected from new big-scale movie releases on disc — we at CineSavant don't see that many!  The usual glorious views of the Downton estate (manicured by invisible gardeners?) are augmented by sunny vistas of that fantastic property in the South of France. No financial calamities for the Grantham Gang: the only tension felt in this episode will be the automatic heart-tugs of viewers in love with the characters.
We were happy to see this sequel get an optimistic full theatrical release, on the waning (?) side of the pandemic. The first theatrical sequel did very well but this one will depend more on video sales and streaming — its older core audience is skittish about attending walk-in theaters with the general public.
Downton Abbey creator and writer Julian Fellowes is present with a commentary, and five BTS featurettes give us a chance to observe the show's stars out of character and costume. Will some of these very familiar faces go forward to establish new filmic identities, or will we always firmly associate them with this show?
Universal will not disappoint its customers — older people unaware that their standard Blu-ray players don't play 4K, will be happy to find a standard Blu-ray included. And a card supplies the code for the digital download copy. Pre-school grandchildren can be consulted to make those work.
This show isn't the best for stills, as my selection of grabs shows. Clustered together in large group photos, the cast members frequently look exhausted, straining to smile. I certainly wouldn't want to have to wear such a costume for ten hours and then try to act fresh and cheerful for photographers. 'Photos' like the one directly above ↑  are amusing pasteups not much more believable than the cover of the Sgt. Pepper album. That's not a criticism. Prepping 30 busy actors together in costume for a photo session would be as expensive as a full day of filming.
Reviewed by Glenn Erickson
---
Downton Abbey A New Era
4K Ultra HD + Blu-ray + Digital rates:
Movie: Very Good
Video: Excellent
Sound: Excellent
Supplements:
Feature Commentary with director Simon Curtis
Featurettes: Good to be Back, Return to Downton Abbey The Making of a New Era, A Legendary Character, Creating the Film Within the Film, Her Majesty's Yacht Britannia, Spill the Tea (Time).
Deaf and Hearing-impaired Friendly? YES; Subtitles: English (feature only)
Packaging: One UHD discs and one Blu-ray in Keep case
Reviewed: July 7, 2022
(6760down)

Visit CineSavant's Main Column Page
Glenn Erickson answers most reader mail: cinesavant@gmail.com

Text © Copyright 2022 Glenn Erickson