The 4K Ultra HD crowd has a treat in store, for Donnie Boy is back for theatrical quality home screenings. Richard Kelly's dreamy/morbid teen fantasy has gained in stature in the twenty years (gasp) since the nasty bunny-man 'Frank' raised his ugly chrome head… and young Donald's psychic sci-fi ordeal seems more relevant than ever. Arrow's 4K-only release shows the label once again proving its mettle in the hard media video biz, with full-res encodings of both the theatrical and director's extended cuts.

Donnie Darko 4K
4k Ultra HD
Arrow Academy
2001 / Color / 2:35 widescreen / 113, 133 min. / Street Date April 27, 2021 / Available from MVD Entertainment Group
Starring: Jake Gyllenhaal, Holmes Osborne, Maggie Gyllenhaal, Mary McDonnell, Patrick Swayze, Jena Malone, Noah Wyle, Drew Barrymore, Katharine Ross, Beth Grant.
Cinematography: Steven Poster.
Production Design: Alexander Hammond
Film Editors: Sam Bauer, Eric Strand
Original Music: Michael Andrews
Produced by Adam Fields, Nancy Juvonen, Sean McKittrick
Written and Directed by Richard Kelly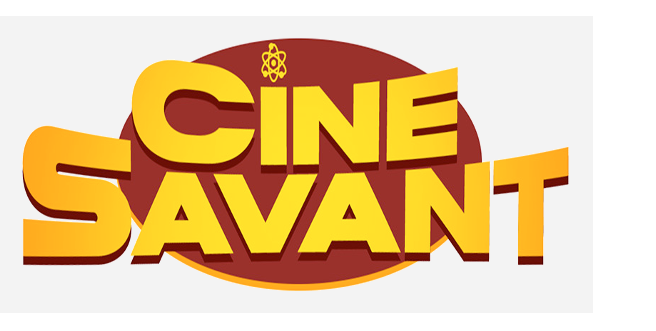 We once pondered the wisdom of upgrading favorite films from DVD to Blu-ray, until doing so became automatic: how can I live without an improved copy of Vera Cruz?  For home theater enthusiasts possessing screens that can do justice to the ritzy 4K Ultra HD format, a growing number of new titles fall into the gotta have it category. I don't know if Richard Kelly's Donnie Darko is a modern classic but it wins me over — it overflows with creativity, imagination and (I admit) a particular sentimental/cynical worldview that appeals personally..
Arrow has revamped their fancy Blu-ray set from four or five years ago. Now we have both Kelly's theatrical and extended cuts in full 4K Ultra HD with Dolby Vision, HDR10 compatible.

Ever since Batman decided to go Dark, creepy, bad-vibe fantasy thrillers have been the norm to the point that we expect the fate of the world to be at stake even in stories pitched at pre-schoolers. But every so often we get the genuine article, a writer-director with a 'dark vision' that holds up to scrutiny. Style-wise, writer-director Richard Kelly's 2001 Donnie Darko has similarities with work by David Lynch and Paul Thomas Anderson — the slow pans over anguished faces with a soulful rock ballad playing. But in terms of creative accomplishment Kelly's show still shines. Yes, it wasn't a theatrical success — it arrived one month after 9/11 when few Americans felt like spending a fun day with a movie about death falling from the sky.
Donnie Darko has some solid thought behind its parade of weird teen fantasies. Richard Kelly interprets adolescent mood swings and psychic disturbances as symptoms of growing up in a jungle of oppressive values. The show is too heartfelt and sincere to be an anything-for-effect satire. As science fiction it can be described as a Luis Borges / Ambrose Bierce 'alternate universe' tale. But it could also be a page from the diary of an alienated, despairing American teen. In real life these cases are not fun — Donnie's murky explanations sound like the morbid manifesto of a killer kid, not a multi-dimensional savior of the world. Donnie's eventual satisfied victory plays also as the suicide of a madman. When our hero's new girlfriend says that Donnie's name belongs to a superhero, he answers, "What makes you think I'm not?"

1988. Suffering from disturbing mood swings, good student Donald Darko (Jake Gyllenhaal) is in therapy with the caring Dr. Lillian Thurman (Katharine Ross). His parents Eddie and Rose (Holmes Osborne & Mary McDonnell) hope for the best but don't know what to think when Donnie sleepwalks at night, sometimes awakening miles from home. But Donnie's sleepwalking saves him from a freak accident when a jet engine falls from the sky and demolishes his bedroom. Donnie's mental disturbances become stronger despite the positive influence of his new girlfriend Gretchen (Jena Malone). He experiences visitations by Frank, a frightening six-foot rabbit whose voice wills him to commit destructive acts, such as flooding his school. Donnie watches as his teachers allow the sleazy self-help guru Jim Cunningham (Patrick Swayze) to proselytize on campus, while the honest, challenging teacher Karen Pomeroy (Drew Barrymore) is let go for being too controversial. Donnie's hallucinations (?) include an ability to see visual projections of personal will or desire that appear to determine people's paths. Frank tells Donnie that the world may end in just a few days. To save it Donnie must follow Frank's instructions precisely.
On one level Donnie Darko is a new-age re-think of Larry Cohen's 1976 God Told Me To. Richard Kelly's vision of cosmic disturbances in suburbia ushers forth a great deal of dangerous content. Donnie indulges the notion that he's on a mission to save the world, obeying a voice that wants him to wield an axe and set fires. His alienation from adult values seems justified in the presence of deluded or exploitative adult authority figures. The hideous values expressed make America seem populated by 20% raving psychos: "Rose, sometimes I doubt your commitment to Sparkle Motion!"

Donnie does not have the requisite dysfunctional family, quite the opposite. They have their issues, but his father dispenses sane advice and his mother loves him dearly. Donnie adores his sisters Samantha and Elizabeth (Daviegh Chase & Maggie Gyllenhaal). But insanity rages around him — the world is sufficiently hostile to drive anyone nuts. Gretchen comes from a family torn apart by divorce and violence. The insolence of school bullies threatens to verge on murder and rape. The class victim Cherita Chen (Jolene Purdy) is so badly warped, she rejects offers of goodwill. A thoughtful science teacher (Noah Wylie) must reject Donnie's questions about metaphysics, knowing that he could lose his job for encouraging disturbing thoughts. The proud Miss Pomeroy is considered a bad influence for addressing her students' anxieties in the classroom, teaching creative writing through the 'dangerous visions' of Graham Greene and Watership Down.
Director Kelly places Donnie squarely at the center of a paranoid paradox. The bunny-man Frank is more than a demonic alter ego; he's fashioned vaguely after the old James Stewart film Harvey, a comedy with the whimsical theme that we should all go blissfully crazy. Donnie sometimes seems demonically possessed, dropping his chin and staring at the camera as if channeling the spirit of Norman Bates. He's overwhelmed by crazy coincidences and symbolic events, including his connection to a Cassandra-like senile old woman named Roberta Sparrow. She may have been waiting all her life for the apocalypse now facing Donnie.

Richard Kelly's cast can't be improved upon. Jake Gyllenhaal is super as Donnie, which led to him playing confused teens well into his late 'twenties. The engaging Maggie Gyllenhaal deserved great roles and wasn't getting them, while Jena Malone (Into the Wild, Saved!) is both intelligent and captivating. All are relaxed and in synch with Kelly's fantasy. Patrick Swayze nails his motivational leech character, eclipsing Tom Cruise's appalling freak in Magnolia. Holmes Osborne and Mary McDonnell are complex parental figures; dad helps Donnie cope while Mom sometimes looks on the verge of an emotional implosion. She has no choice but to interact with Kitty Farmer, the insane woman in charge of Sparkle Motion. Beth Grant's portrait of the tormented Kitty deserves a review of its own.
Donnie Darko is entertaining and mentally challenging, if unrelentingly morbid. Donnie sees himself as a doomed wacko undertaking a noble quest, but he's also an ordinary mixed-up kid. When alone with friends he debates the sexuality of Smurfs; under hypnosis, he defines bliss as getting Hungry Hungry Hippos for Christmas. But I don't see Richard Kelly's tale in negative terms: the humanistic values on display are far superior to those of most Matrix— like violent empowerment fantasies. It faces the darkness head on, and transcends the usual exploitation of teen power fantasies.
Naturally, something so original cannot become a blockbuster success. Donnie Darko enjoys high status in the cult film ghetto but still doesn't get the respect it deserves. If the saga of Donnie Darko appeals I can recommend Kelly's outrageously ambitious Southland Tales. It's all over the place, and feels like an entire series of paranoid sci-fi novels distilled into one lengthy feature.
---

Arrow Academy's 4k Ultra HD of Donnie Darko 4K is yet another ultimate-ultimate boxed set for fantastic film fans. Most have seen the extra twenty minutes in the extended director's cut; the added footage helps flesh out the mystery for this viewer. All the songs seem retained for the director's cut, although at least one has been moved to a different place: Duran Duran, Echo and the Bunnymen and Tears for Fears.
Arrow commissioned a new 4K restoration. Both cuts are presented in full 4K (2160p) UHD in Dolby Vision (HDR10 compatible), taken from the original camera negatives and supervised and approved by Richard Kelly and cinematographer Steven Poster.
No standard Blu-ray or DVD copy is included in the 2-disc set … to be perfectly clear.
After seeing just fifteen or so features in Ultra-HD I'm only now beginning to fully appreciate the format. I believe that a monitor of at least 65″ or so is necessary to get the full impact. The UHD image is 'better' because it's sharper, has a wider range of contrast and color. The effect varies depending on the movie and the transfer. A film originally mastered with UHD in mind, like The Shape of Water, can be phenomenal. The improvement isn't as evident in older pictures that have been remastered for 4K, although of course The Wizard of Oz was given special attention. Donnie Darko's many night scenes now have more depth and modeling — there's a range of blacks, not just one crushed black value. Some of the simpler digital effects end up looking a little odd, as when a different sky is matted in over Donnie's school. But scenes in which bright lights shine out of the darkness are definitely more impactful. I imagine that a video projector blowing the picture up to 100 inches would be indistinguishable from a movie theater experience.

Arrow's whopping list of goodies is below; I listened to one of Kelly's commentary tracks and found him highly likeable, whereas Jake Gyllenhaal sounds a bit worked up with tangential jokes. The other extras range from a full production diary with commentary by the cinematographer Steven Poster, to various fan videos and the film's official music video.
The deluxe packaging comes with an attractive ninety-page hardbound book (!) of essays, by Nathan Rabin, Mark Olsen, Kevin Conroy Scott, Jamie Graham and Anton Bitei. The disc holder for the theatrical cut contains a two-sided poster, and the same pocket in the director's cut has a replica of Donnie's letter to Roberta Sparrow, with more artwork cards.
Back in 2017, Donnie's school resembled an asylum, dulled by safe-playing bureaucrats yet warped by whatever crazy ideologies are afoot. The reasonable faculty must hide to avoid being liquidated, while a maniac zealot encourages meaningless 'talent' competitions and gives free school access to a predatory profiteering motivational guru. Four years later, the surface situation of Donnie Darko feels like a vision of political things to come.
Reviewed by Glenn Erickson
---

Donnie Darko 4K
4k Ultra HD rates:
Movie: Excellent
Video: Excellent
Sound: Excellent
Supplements:
DISC 1 — THE THEATRICAL CUT [4K UHD BLU-RAY]
Audio commentary by writer-director Richard Kelly and actor Jake Gyllenhaal, Audio commentary by Kelly, producer Sean McKittrick and actors Drew Barrymore, Jena Malone, Beth Grant, Mary McDonnell, Holmes Osborne, Katharine Ross and James Duval; Deus ex Machina: The Philosophy of Donnie Darko, a making-of documentary by Ballyhoo Motion Pictures;, The Goodbye Place, Kelly's 1996 short film, which anticipates some of the themes and ideas of his feature films; 20 deleted and alternate scenes with optional commentary by Kelly, Trailer.
DISC 2 — THE DIRECTOR'S CUT [4K UHD BLU-RAY]
Audio commentary by Kelly and filmmaker Kevin Smith; The Donnie Darko Production Diary, with optional commentary by cinematographer Steven Poster; Archive interviews with Kelly, actors Jake Gyllenhaal, Jena Malone, Drew Barrymore, James Duval, Maggie Gyllenhaal, Holmes Osborne, Noah Wyle and Katharine Ross, producers Sean McKittrick, Nancy Juvonen, Hunt Lowry and Casey La Scala, and Steven Poster; archive featurettes They Made Me Do It, They Made Me Do It Too and #1 Fan: A Darkomentary; Storyboard comparisons; B-roll footage; Cunning Visions infomercials; Music video Mad World by Gary Jules; galleries, director's cut trailer, TV spots.
Six double-sided collector's postcards, Double-sided fold-out poster featuring newly commissioned artwork by Luke Preece.
100-page illustrated hardcover book featuring writing by Nathan Rabin, Anton Bitel and Jamie Graham, an in-depth interview with Richard Kelly, an introduction by Jake Gyllenhaal and contemporary coverage.
Deaf and Hearing-impaired Friendly? Subtitles: English (feature only)
Packaging: Two Ultra-HD discs (no Blu-ray) with a thick book, in a heavy card box
Reviewed: May 5, 2021
(6496dark)

Visit CineSavant's Main Column Page
Glenn Erickson answers most reader mail: cinesavant@gmail.com

Text © Copyright 2021 Glenn Erickson