It's 'Marriage Story' circa 1936. Talk about older shows that still pack a dramatic wallop… William Wyler's most celebrated '30s film is this Sinclair Lewis adaptation. The Production Code frowned on disrespecting the institution of marriage, but Wyler & writer Sidney Howard keep the divorce theme intact — their well-off couple learn more about each other and simply grow apart. Industrialist Walter Huston gets pushed a little too far. His social-climbing wife Ruth Chatterton doesn't appreciate what she's got, while luscious Mary Astor is the Depression equivalent of a Malibu Earth Mother.

Dodsworth
Blu-ray
Warner Archive Collection
1936 / B&W / 1:37 flat Academy / 101 min. / Street Date March 24, 2020 / available through the WBshop / 21.99
Starring: Walter Huston, Ruth Chatterton, Paul Lukas, Mary Astor, David Niven, Gregory Gaye, Maria Ouspenskaya.
Cinematography: Rudolph Maté
Film Editor: Daniel Mandell
Original Music: Alfred Newman
Written by Sidney Howard from his play of the novel by Sinclair Lewis
Produced by Samuel Goldwyn
Directed by William Wyler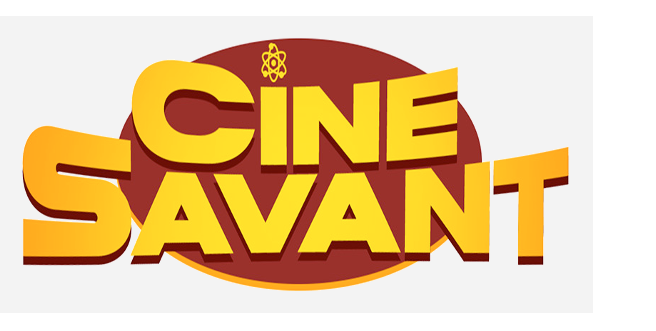 Back in the 1970s when film culture was booming and blooming, the Los Angeles County Art Museum screened an almost continuous string of wildly successful classic films, often attended by the surviving talent that made them. One of the biggest draws was a 'fifty all time best' series as chosen by an international board of film critics. Those were great days — this is how we saw Singin' in the Rain with Gene Kelly and Jean Hagen, The Searchers with Hank Worden, and a title I can't remember with James Stewart. It's likely that many of the 'winning' titles set forth then wouldn't be so honored now, with almost fifty more years of film history on the record.

Rating very high was Dodsworth, which is yet another superior drama from director William Wyler and producer Samuel Goldwyn (The Best Years of Our Lives, These Three, Come and Get It). A maker of mostly short western subjects in the silent 'twenties, Wyler developed into a superlative director both of actors and the camera. His literary and theatrical adaptations are honored almost as much as the originals.
The Sinclair Lewis novel shows an established American marriage coming apart in Europe. Sam Dodsworth (Walter Huston) has sold his successful automobile company (in Zenith, the same Midwestern town in Lewis's novel Babbitt). Sam has turned down a position in the new company to take his socialite wife Fran (Ruth Chatterton) on an extended European vacation, meant to be a reward for their life of work and achievement. At age fifty Sam is like a kid, excited about traveling to places he's never been and eager to learn. The somewhat younger Fran never liked life in Zenith. She's intent on leaving everything behind and associating with sophisticates, and is soon hobnobbing with ritzy society people and trying Sam's patience by inviting the interest of other men. Among the people Sam meets is the interesting Edith Cortright (Mary Astor) an independent, free-thinking American expatriate who loves life and the arts. Fran tells Sam she wants some time alone, but she really wants to consort in night spots with Arnold Iselin (Paul Lukas). Sam goes back home to see his daughter and son-in-law (Kathryn Marlowe & John Payne) but is impossible to live with — he doesn't understand why Fran won't come home. When he returns to Europe, he finds Fran eager to start a whole new life. Sam at first doesn't understand what has happened to their relationship.

Just two years earlier, many pre-Code pictures regarded marriage as if it were an obsolete inconvenience. Dodsworth's Ruth Chatterton was herself in some of the raciest pre-Codes. Her playgirl-industrialist in Female uses her wealth and power to seduce a chain of gullible bachelors, almost like a female Harvey Weinstein. Dodsworth is post-Code, but its prestigious literary pedigree enabled it to override the Production Code's edict against criticizing the sanctity of wedlock. With the strong producer Sam Goldwyn backing him up, Wyler made the first adult film under the Code that ended with a man walking out of his marriage for another woman, and not being punished for it.
Both Sinclair Lewis and Sidney Howard were Pulitzer Prize-winning dramatists who knew their subject well. Like the fictional Sam Dodsworth, Lewis came from the Midwest and experienced a marital breakup on a trip to Europe. But American audiences were no more treated like thinking adults back then than they are now. Because the studios showed no interest, Sidney Howard first dramatized Dodsworth for the stage, with Walter Huston. Sam Goldwyn produced the show because he trusted his talented writer and director — he personally derided the project as 'a middle-age love story.' Other Hollywood pictures about broken marriages made certain that one corner of an infidelity triangle is a heartless monster, so we know who is 'bad:' a good example is the similar soap opera In Name Only. Dodsworth doesn't rush to judgment and it doesn't moralize. William Wyler's only changes, it is said, were to soften the Fran Dodsworth character, to 'make her less of a bitch.' The fair-handedness is what still wins people over.

Contact with Europe does have an effect on this couple. Fran is rebelling against her roots back in Zenith. She's terrified of growing old, lying about her age to her new 'friends' that like her money or want to sleep with her. She desperately wants to feel sophisticated and resents having Sam get in the way of her flings. Sam doesn't try to pretend that he's anything other than a Yankee overseas. Things really slip when he finds out that Fran apologizes for his hayseed attitudes. Fran has no idea that she's being patronized, that she's throwing away something of value. Yet she's no villain, just another insecure person making mistakes while searching for happiness. Ruth Chatterton is particularly well cast in this part: she's old enough to be a grandmother, yet still potentially attractive to single men.
Although he shows restraint and understanding when dealing with Fran's blatant flirtations, Sam is not perfect. His midlife crisis may be restricted to running around like a schoolboy excited by lights from the English coast, but he can also be an unreasonable and overbearing grouch, as when he unhappily goes home to Zenith and bullies and badgers everyone in sight. Walter Huston could be bombastic and overbearing, but this may be his most sensitive performance. We like Sam even when he blusters and acts like a juvenile. It takes a great deal of hurtful abuse and insensitivity for Sam to fall out of love with his wife. It's a real tragedy.

Although given supporting billing Mary Astor is the next major character, and the most appealing to modern audiences. Edith Cortright is no spring chicken either, but she's everything Fran is not: self-aware, insightful, discreet. She's barely in the movie for ten minutes, but by then any guy and probably a lot of women are ready to run away with her, anywhere. At one point Edith catches Fran playing up to one of her beaus at a dinner party, and just walks up and whispers, "Don't."  Chatterton is excellent in a tough role, but the best scene in the show belongs to Astor, when Edith finally speaks her piece to Sam. It might be actress's best scene ever, and one of William Wyler's best scenes.
Fran's first suitor is the English Captain Lockert, played by David Niven with a purposeful lack of charm. Upon his exit, Lockert dresses down Fran for being a foolish tease. On the other hand, Paul Lukas's Austrian operator Arnold Iselin easily overwhelms Fran; we can't tell if he's after her money or what, but he's so smooth that he's even unfazed by Sam's presence. Did she intend to be unfaithful?  Not exactly. She's just out of control. Fran's third potential lover, a German played by Gregory Gaye, is so serious that she considers leaving Sam altogether.
Contemporary reviewers were knocked out by the maturity of Sinclair's story. The various crises sneak up on the characters as they might in real life, instead of being the hokey contrivances of most '30s melodramas, initiated by accidents or illness. Sam doesn't catch Fran in any sensational en flagrante situations, the kind of thing that movie advertising always promised. They separate, come back together, separate again. There's no screaming or suicide attempts, just a relationship finding its way to a finish. By the time the curtain falls, a dog would decide that Sam is making the right decision.
Dodsworth takes pains to avoid typical American self-righteousness about Europeans. Sam keeps an open mind with these cultured Continentals, even though he's probably predisposed to dislike them. Niven's Captain is a hit-and-run ladykiller. Paul Lukas wins a passionate fling but doesn't get emotionally involved. Fran doesn't realize that Gregory Gaye's younger German is making promises he can't keep.
In all fairness, the pairing of Sam and the expatriate divorcee played by Mary Astor is a bit on the idyllic side. They meet on the square and start a completely chaste relationship. Edith Cortright's desires are so discreetly sublimated, that when she finally expresses them, even her selfishness feels selfless. The house they share in the paradise of Naples is a kind of Shangri-La: they get to indulge simple pleasures away from the rat race and the servants cook all that great Italian food. A couple of details in Naples seem odd. Intent on 'improving things,' Sam replaces a local fisherman's charming sailboat with a noisy modern gas motor.His idea of a new business endeavor is to initiate an airline with Russia — the Stalinist, purge-happy Russia of 1936. The lack of real information (and the gullibility of U.S. idealists) made it common in the middle '30s to believe that the Soviet Union was some kind of Utopia.

The absorbing drama Dodsworth will never be confused with a soap opera. It's more balanced than many modern movies on the same subject. We can complain that it's about exceptional, wealthy people, but are the connected Theater and Film couple of Noah Baumbach's Marriage Story any less elite?  William Wyler's exceptional Dodsworth put him at the very top rank of directors, a position few have disputed.
Besides David Niven, actor hounds will find nice character turns from Maria Ouspenskaya as a forbidding German matriarch and Spring Byington as a sympathetic friend of the family. In his first film, John Payne shows up as Sam's son-in-law, billed as John Howard Payne. He's twenty-five years old but could pass for nineteen.
Other thoughts: at sixty-two minutes in, director Wyler can be seen playing the violin in a nightclub scene. One scene of Ruth Chatterton disrobing is quite surprising for a Code- policed picture, with a flash of unexpected nudity. And finally, on this last viewing of Dodsworth I realized that in many ways the marriage break-up is identical to what happens in 1988's The Accidental Tourist. Think about it — a husband semi-separated from his wife, drifts to and fro with another woman…
Dodsworth was extremely well reviewed. Although it earned seven Oscar nominations, Walter Huston lost to Paul Muni, Maria Ouspenskaya lost to Gale Sondergaard, William Wyler lost to Frank Capra, and the unaccountable Best Picture winner was the mediocre The Great Ziegfeld. Richard Day did win, for Best Art Direction. Producer Goldwyn was proud of his film even though it didn't make much money. He notably remarked, "Not even middle-age people are interested in a middle-age love story."
---

The Warner Archive Collection Blu-ray of Dodsworth is a beauty, newly remastered in 2019. Picture and audio are pristine throughout, allowing us to judge the fine cinematography, and the excellent process shots used on various ships, and to place Mary Astor on a beautiful cove in Naples. No actors went to Europe, but producer Goldwyn sent a crew overseas to shoot establishing shots and process plates.
The one extra is a radio adaptation broadcast the next year.
Research: America's Film Legacy, by Daniel Eagan. Continuum 2010.
Reviewed by Glenn Erickson
---
Dodsworth
Blu-ray rates:
Movie: Excellent
Video: Excellent
Sound: Excellent
Supplements: Radio Adaptation.
Deaf and Hearing-impaired Friendly? YES; Subtitles: English (feature only)
Packaging: One Blu-ray in Keep case
Reviewed: March 14, 2020
(6225dods)
Final product for this review was provided free by The Warner Archive Collection.


Visit CineSavant's Main Column Page
Glenn Erickson answers most reader mail: cinesavant@gmail.com
Text © Copyright 2020 Glenn Erickson