Frank Perry's version of the shootout at the O.K. Corral shapes up as a fine western and an even better drama — the revisionist angle is supported by an excellent script and thoughtful, challenging characterizations. Tombstone's frontier folk are dirty, vulgar and corrupt, but Stacy Keach and Faye Dunaway generate a rough-hewn romantic harmony. Harris Yulin's Wyatt Earp is a revelation as well — if this were modern times Earp would get a lock on city hall politics and go into the land development racket. The beautifully filmed movie looks terrific on disc. Alex Cox delivers a solid audio commentary as well.

"Doc"
Blu-ray
KL Studio Classics
1971 / Color / 1:85 widescreen / 96 min. / Street Date March 23, 2021 / available through Kino Lorber / 24.95
Starring: Stacy Keach, Faye Dunaway, Harris Yulin, Mike Witney, Penelope Allen, Antonia Rey, Denver John Collins, Penelope Allen, Luis Barboo.
Cinematography: Gerald Hirschfeld
Film Editors: Alan Heim, Juan Serra
Production Design: Gene Callahan
Original Music: Jimmy Webb
Written by Pete Hamill
Produced and Directed by Frank Perry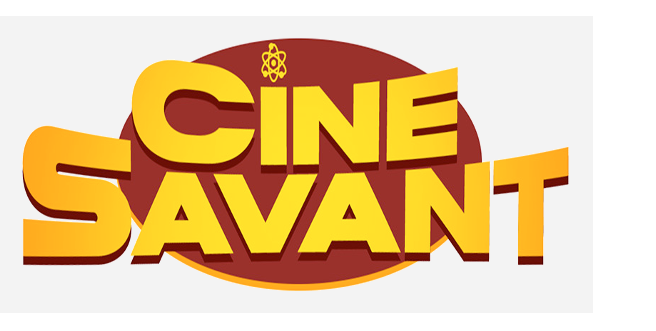 When you've spent a lifetime searching out all the good westerns that have been made, finding a winner you passed over is a special occasion. I once caught a few seconds of Frank Perry's "Doc" in a bad TV print and never bothered to seek it out. Kino's new disc swivels my perception 180° … the show is more than satisfying, both as an 'O.K. Corral' western and as an adult drama.
I presumed that "Doc" was just another early '70s 'Mud and Rags' western on a revisionist mission to undermine Hollywood values with squalid situations, grime and degeneracy. For me the defining movie of this brief trend is the unappetizing Dirty Little Billy, where the mud and rags are literal. The slimy outlaws don't have belts to hold their pants up, let alone leather gun belts to holster their pistols.
Producer-director Frank Perry and his spouse-collaborator Eleanor Perry practically defined New York liberal filmmaking in the 1960s. She wrote and he directed several notable, sensitive pictures starting with David and Lisa and Ladybug Ladybug. When Frank and Eleanor split up, his first solo movie went took him a new direction, answering the call 'Go West, Young Director.' Perry's western is assembled from fresh ingredients. The established writer Pete Hamill's literate screenplay attracted a trio of fine actors. Faye Dunaway's name still wielded considerable star power. Stacy Keach had yet to make a hit film yet his every eccentric performance carried a mark of integrity. He had just co-starred with Harris Yulin in End of the Road, a film so 'out there' that it had difficulty finding bookings.

Thankfully "Doc" has something to say. It offers a fresh interpretation of the 1881 shootout at the O.K. Corral, a frequent western subject — not exactly Mud and Rags but definitely deglamorized. The tone dips a bit beyond 'earthy' but not quite as far as 'squalid.' Faye Dunaway's Kate Elder is an unrepentant prostitute who professes to like 'working on the line.' She enters the movie with dirt smeared on her face, allowing herself to be mauled by a man in a flea-bitten cantina because he's her only ticket to a town where she can ply her trade. The noted frail of Doc Holiday, 'Kate' went by many names including Big Nose Kate. Jo Van Fleet was a memorable 'Kate Fisher' in the 1956 Gunfight at the O.K. Corral, a caustic floozy prone to emotional outbursts.
Although several action scenes lead up to the famous climactic gunfight "Doc" comes off as a top-flight character drama. The story resembles the classic versions, subtracting most everything noble and idealistic. Town tamer Wyatt Earp (Harris Yulin) has a plan to become a political mover & shaker by becoming sheriff of Tombstone. He opposes the Clanton clan not to serve the law but to polish his law 'n' order credentials prior to an election. Wyatt's bitter feud with the unreasonable Ike Clanton (Mike Witney) is completely personal.
Wyatt sends for gambler and gunfighter Doc Holliday (Stacy Keach) to back him up in the six-gun department. He promises to make his old pal rich by taking over Tombstone's profitable gambling concession. Holliday and Kate Elder meet on the way to Tombstone. They fall in love, which softens Holliday's outlook and gums up Wyatt's hard-nosed plans. Wyatt's scheme to pressure Ike Clanton into delivering stage robber Johnny Ringo (Fred Dennis) falls apart when Wyatt bails out young Billy Clanton (Denver John Collins), whom he has befriended.
One might think that "Doc" might shape up as a dilletante-ish exercise — what can New York creatives contribute to the western genre, anyway?  Some of the cast sound as if they were recruited at a cocktail party: writer and magazine editor Dan Greenburg (as a wary newspaperman), humorist Marshall Efron (as a porcine cantina owner) and singer-songwriter Judy Collins' younger brother Denver John Collins. But they're all effective backup for a revisionist tale with a fresh viewpoint on a legend of the West. The other relative unknowns are uniformly excellent. Penelope Allen has only a couple of scenes, but we all remember her from Sidney Lumet's Dog Day Afternoon.

Writer Hamill's characters may or may not be historically accurate, but they have real depth. Unlike the squeaky-clean and upright Henry Fonda and Burt Lancaster, Harris Yulin's Marshall Wyatt Earp is a pretty humorless guy, a devious and calculating politico. Having seen how local corruption worked elsewhere he wants to exit the lawman business the smart way. His scheme to demonize the Clantons while getting them to insure his election is cold and ruthless. Wyatt puts this proposition directly to Doc Holiday over drinks, without illusions:
Doc: We sound like bad people, Wyatt.
Wyatt: We are, John.
What's more, Wyatt breaks a basic rule of Hollywood western heroes: he loses a fistfight to Ike Clanton. As critic Janey Place asserted back at UCLA, a bona fide western hero may lose a gunfight or two, but he'll never be bested in a one-on-one fair fistfight. "Doc" Wyatt is not even a nice guy, but a self-promoter willing to use his own brother's death to advance his political ambition.   You'd think he was a Los Angeles City Councilman.

Keach's Holliday and Dunaway's Kate are something entirely new to the American western. This Doc Holliday doesn't make a big deal about his fall from Virginia gentility. He preferred gambling over dentistry. He likes to drink and is in full denial about his consumptive fits. Doc's public reputation is that of a killer who doesn't have long to live, whereas he sees himself as a smart gambler with principles. He doesn't warm to Wyatt's corrupt plan to take control of Tombstone.
The key to Doc Holliday may be his need for personal validation. He teaches young Billy Clanton to shoot even though the kid is in the enemy camp… because Billy makes him feel like a hero.
This Kate Elder is the rare 'frontier bar hostess' that transcends the stereotype. Kate is an out and out tramp. She calls herself a whore and the daughter of a whore. When trading trash talk with Doc she can be as vulgar as a pig. When he drops Kate in Tombstone, she has no trouble attracting fresh customers on the street.
But as soon as Holliday shows signs of a serious commitment, a rather sweet romance blooms. It's simple, powerful stuff. Kate is taken with Doc's kindness and his gifts. She likes being 'retired from the line' and is happy to set up housekeeping; it looks like it's really going to work out. Cleaned up and smiling, Kate is ready to become a solid life partner for Doc. The relationship doesn't go bad because of booze or gambling, or because the Earps disapprove of her. When Doc brings up a possible permanent future together, Kate makes the mistake of mentioning the condition of his health. Holliday isn't strong enough to deal with that subject. Rather than face reality, he blocks off his emotions and doubles down on his violent commitment to Wyatt Earp.

None of this psychologizing is overt or forced — it's all highly believable. I never expected that "Doc" would be this good.
The three big O.K. Corral westerns previous to "Doc" were Allan Dwan's Frontier Marshall (1939), John Ford's My Darling Clementine (1946), and John Sturges' Gunfight at the O.K. Corral (1957), all great entertainments that mythologize the Tombstone legend. Ford's saga is the real classic. John Sturges' later Hour of the Gun (1967) attempts to tell the truth of Wyatt Earp and Tombstone. It didn't find its audience, yet is just as satisfying.
"Doc" fiddles with historical facts as much as any of its escapist predecessors. Writer Pete Hamill avoids the complicated territorial politics depicted in Hour of the Gun and changes who gets killed and who survives the big gunfight. Everything is determined by character. Tombstone is not split by factions allying themselves to the two sides of the dispute. When Sheriff Behan (Richard McKenzie) tries to stop the gun battle, Wyatt just ignores him, saying that they'll sort out jurisdictional issues after the fight. He's already decided to wipe out the Clantons, and that's that. The shootout begins by spontaneous combustion — or it's simply outright murder.

Unwilling to face Kate again, Doc Holliday pushes his feral instincts to the limit. This troubled gunman doesn't shoot his reflection in a mirror, the cliché favored by Peckinpah. Doc instead shoots the image of himself he sees in another man. Why Holliday takes that shot is a real point to ponder … not even Wyatt Earp understands.
Frank Perry filmed his show in Almería, Spain, and commentator Alex Cox says that the Tombstone we see is the Carlo Simi set built for Leone's For a Few Dollars More. But the movie has almost nothing in common with Italo westerns. Gerald Hirschfeld's cinematography is fine throughout. Night scenes never look fake; the light that comes into the main Tombstone saloon betters the high-key look of most Hollywood pictures. As a greenhorn poaching on western genre turf, Perry's film betters the westerns of Michael Winner, Peter Fonda and Ralph Nelson. He places the camera well and stages action in an interesting fashion. Most of the violence happens offscreen, like the stage robbery and a gun-down in a bar. The cinematography is often beautiful, but never 'pretty.' And Perry helps guide his actors to top-flight performances.
The critical powers of 1971 didn't cut "Doc" much slack — it was something of a backlash year, when violent shows were big business but not always welcomed in print reviews. Andrew Sarris slighted the film's presumed 'Manhattan sensibility' and expressed offense for its coarse edges and vulgar, profane dialogue. He likened the violence to "Lt. Calley's shooting peasants in a well or a ditch."  At the other extreme, Roger Ebert liked Perry & Hamill's 'outsider' take on the Western. He compared "Doc" to McCabe & Mrs. Miller… a more favorably- reviewed movie that didn't do much business either.
Bottom line: I like this one a lot. Now… what ever happened to the M.I.A. Henry Hathaway production From Hell to Texas?
---

The KL Studio Classics Blu-ray of "Doc" is a great-looking presentation with a newly remastered scan that does justice to Gerald Hirschfeld's glowing cinematography. Perry hired good Spanish crew members but also took on New York editor Alan Heim, fresh from cutting two films for Sidney Lumet and one for Mel Brooks. Heim's talent shows in the final product. The big shoot-out is purposely shot flat and direct. Demythologizing also means refraining from aestheticizing effects — blood squibs yes, but no ballet slow motion.
Kino has secured a good audio commentary from director Alex Cox, who shows open enthusiasm and awed approval for everything in the show. Cox identifies the Almería locations by name and points up historical facts lost to time and myth. The Clantons associated with criminals (just as did the Earps) and were very popular in Tombstone. The film's take on the American political mindset does not seem to have changed in 140 years. With the dust barely settled over the dead bodies, Wyatt makes an election speech to an impromptu gathering of spectators, who applaud.
The only other extra is a so-so trailer. A Region B import release is said to carry more extras, including a Fiction Factory interview with editor Alan Heim.
This movie has one of those one-word titles that needs its quote marks ("Doc") to remain understandable in a review. Unable to find decent color images, I made some review graphics from B&W United Artists advertising stills.
Reviewed by Glenn Erickson
---
"Doc"
Blu-ray rates:
Movie: Excellent
Video: Excellent
Sound: Excellent
Supplements: Audio commentary by filmmaker Alex Cox, Theatrical Trailer.
Deaf and Hearing-impaired Friendly? YES; Subtitles: English (feature only)
Packaging: One Blu-ray in Keep case
Reviewed: February 14, 2021
(6445doc)

Visit CineSavant's Main Column Page
Glenn Erickson answers most reader mail: cinesavant@gmail.com

Text © Copyright 2021 Glenn Erickson