Directors interested in important, ambitious subject matter didn't all go extinct with the rise of the Star Wars Generation. Roland Joffé's first four features are powerful pictures that tell truths that we ought not to forget, with a couple of Award-winning gems right up front. The star power is here as well — Robert De Niro, Paul Newman, Patrick Swayze. The deluxe collector's box caps a presentation with new extras for each title: The Killing Fields, The Mission, Fat Man and Little Boy and City of Joy.

Directed by Roland Joffé
Region-Free Blu-ray
Powerhouse Indicator 194, 185, 186, 187
1984 – 1992 / Color / Street Date December 7, 2022 / 525 minutes cumulative / Available from / au 179.95
Starring: Sam Waterston, Dr. Haing S. Ngor, John Malkovich; Robert De Niro, Jeremy Irons; Paul Newman, Dwight Schultz, Bonnie Bedelia, John Cusack; Patrick Swayze, Om Puri, Pauline Collins.
Cinematography: Chris Menges (2); Vilmos Zsigmond, Peter Biziou
Original Music: Mike Oldfield, Ennio Morricone (3)
Written by Bruce Robinson; Robert Bolt; Bruce Robinson, Roland Joffé; Mark Medoff from a book by Dominique Lapierre
Produced by David Puttnam; Fernando Ghia & David Puttnam; John Calley, Tony Garnett; Jake Eberts, Roland Joffé
Directed by Roland Joffé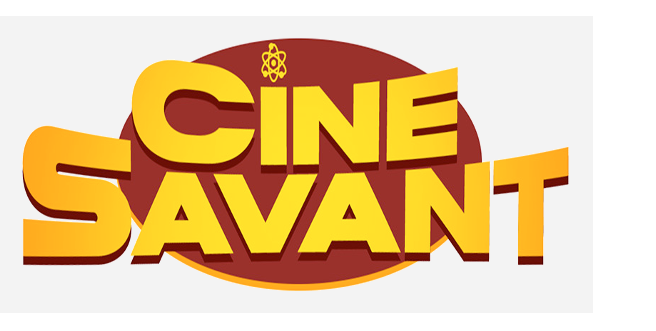 The menu is simple: Directed by Roland Joffé presents the first four feature films by the accomplished British director. His first two big successes were made with the influential, creative producer David Puttnam. The two mean were well paired. Joffé had a strong political streak. Puttnam scored box office hits with progressive content, and helped major talent advance their careers: Ken Russell, Alan Parker, Bill Forsyth.
[Imprint] has on occasion been able to package film collections from disparate licensors, pulling off a minor miracle with their three-title Harry Palmer Collection, each of which came from a different studio. This set carries one feature each from Paramount and Pathé and two from Goldcrest. The disc company's new extras include a new feature-length talk by the director about just this quartet, entitled Prisoners of Our Own History.
---


The Killing Fields
1984 / 1:85 widescreen / 142 min. / #184
Starring: Sam Waterston, Dr. Haing S Ngor, John Malkovich, Julian Sands, Craig T. Nelson, Spalding Gray, Bill Paterson, Athol Fugard.
Cinematography: Chris Menges
Original Music: Mike Oldfield
Written by Bruce Robinson
Produced by David Puttnam
Directed by Roland Joffé
A movie about the recent murder of millions of Cambodians?  This was a brave feature for 1984 is much more than a Social Issue film: here in the First World, genocide was still assumed to be the exception to the rule of human civilzation. 'Hard hitting' liberal social cause films haven't a great track record beyond good intentions, but David Puttnam and Roland Joffé dodge nothing: the events of The Killing Fields were only a few years in the past. Entertainment movies seldom focus on subjects as horrible as this. The harrowing, despair- laden epic of truth-telling that needs a positive personal connection to even be bearable.
The outright genocide of the Cambodian Pol Pot / Khmer Rouge regime is told through the experiences of New York Times writer Sidney Schanberg (Sam Waterston) and his assistant, local reporter Dith Pran (Dr. Haing S. Ngor). The clever and talented Pran can translate freely between the local language, English and French. With Pran's help, Sydney circumvents the lies of the U.S. Consul (monologist Spalding Gray) and sneak out to see actual U.S. Army activities away from 'sanitized' show-and-tells for 'cooperative' foreign journalists. Two years later, when Pol Pot's rebels enter the capitol, Pran uses bribery and quick thinking to save Sydney, reporter John Swain (Julian Sands) and their photographer friend Al Rockoff (John Malkovich) from summary execution on the street. But even after they fake a foreign passport for Pran, he's seized anyway.
In the second half of The Killing Fields Dith Pran's solo survival story comes front and center as he tries to survive in a nation gone politically insane. The Khmer Rouge forces the entire population back to an agrarian existence, with citizens murdered whenever the work camp finds it convenient to kill. Specially indoctrinated teenagers enforce the ruthless New Order. Anybody with an education was murdered, so Pran hid his identity as fanatic child-soldiers routinely slaughtered other prisoners. Pran eventually becomes a servant to a camp commander, who is himself concerned that he will fall out of favor and be executed. Pran dotes on the commander's son, and through the child is given a chance to flee for the border. His journey is like a struggle through Hell — at one juncture Pran must half-crawl, half-swim through rice fields crowded with rotting corpses.
Back in New York, Sydney Schanberg received journalism rewards and found it difficult to believe Pran was alive. The wife and children that Pran should have left with had already given him up for dead. Is the awful ordeal of Dith Pran just something that happens to foreigners, or is this kind of political chaos the future for us as well?  The show is a wake-up call for positive political awareness and activism.
In the middle '70s most Americans were happy that the Vietnam experience was finished and didn't want to hear any more bad news from Southeast Asia. Horrible events like the genocide in Cambodia turned out to be the real 'domino effect' of the Vietnam War. Screenwriter Robinson avoids outright cynicism, and neither does he attempt to implicate the viewer in the atrocities on screen.
Filmed in Thailand, The Killing Fields is a harrowing ordeal from one end to the other. Sam Waterston of TV's Law and Order gives what is probably his best performance as the conscientious reporter; to play Dith Pranh, the producers found Dr. Haing S. Ngor, a Cambodian who barely survived his own imprisonment in a Khmer re-education camp. The show was nominated for seven Academy Awards, and won three, for Chris Menges' cinematography, Jim Clark's editing and the performance of Haing S. Ngor. It's probably Roland Joffé's finest hour, an incredibly difficult subject and production problem, beautifully executed. Anyone can make a film about atrocities, but it takes taste and talent to make one that American audiences will sit through and learn from.
The features in the set come in separate keep cases. A second disc with this title contains more extras for the show, and also The Killing Fields of Dr. Haing S. Ngor, a 2015 documentary that begins with a report of the doctor/actor's murder. The 77-minute film is a full-fledged quality production, that uses excellent news footage, videos of Dr. Ngor's speeches, and even animation to tell Ngor's story, which in many ways closely parallels that of the film's Dith Pran. The filmmaker is Arthur Dong.
– – – – – – – – –
Audio commentary by Roland Joffé
New:  Exchanges of Trust: with actor Julian Sands
New:  Violence and Desperation: with cinematographer Chris Menges
New:  Requiem for a Ravaged Land, about composer Mike Oldfield's music score
Theatrical Trailer
On the second disc:
Featurettes:
The Making of The Killing Fields
David Puttnam on The Killing Fields
Interviews: Roland Joffé, Bruce Robinson, Sydney Schanberg and Dith Prah (1984), Sam Waterston and Haing S. Ngor (1986)
Trailer for Documentary
Like a Rose music video.
---


The Mission
1986 / 2:35 widescreen / 125 min. / #185
Starring: Robert De Niro, Jeremy Irons, Ray McAnally, Aidan Quinn, Cherie Lunghi, Ronald Pickup, Chuck Low, Liam Neeson.
Cinematography: Chris Menges
Original Music: Ennio Morricone
Written by Robert Bolt
Produced by Fernando Ghia, David Puttnam
Directed by Roland Joffé
The Mission sees director Joffé and producer Puttman filming on the scale of David Lean — their a sweeping costume epic was shot on distant locations in far-off Colombia, Argentina and Brazil. High-toned projects of this kind were becoming scarce in the 1980s. Only Bernardo Bertolucci's The Last Emperor tops it for visual spectacle. David Lean's collaborator Robert Bolt wrote both the story and screenplay for this complex story of 18th century colonial politics.
South America. Jesuit Father Gabriel (Jeremy Irons) wins over a hostile tribe and establishes a new Christian outpost. He even turns the piratical slaver Rodrigo Mendoza (Robert De Niro) over to his cause. Working for the good of the local Indians, the Jesuit missions are for a while highly successful. But Spanish and Portuguese landholders on either side of Father Gabriel's communal farms don't like the competition. They conspire to have the Jesuit-run land annexed to Portugal, so that its natives can be enslaved. Gabriel and Mendoza ask the high-ranking Catholic emissary Altamiro (Ray McAnally) to intervene on their behalf, not knowing that the official has other political priorities. Father Gabriel believes in non-violence, but when war comes the former mercenary Mendoza has no intention of surrendering peacefully.
In addition to exotic scenery, cruel politics and idealist sentiments, Robert Bolt's screenplay lends The Mission an undercurrent of mysticism. That key image of a crucified priest being sent over a waterfall is the 'natural' response to outside gods in the wilds of la selva. Freebooter Mendoza is so moved by the good works of Father Gabriel that he becomes a novice priest himself. When he must go to war again, he ritually recovers his armor from a pool of water, as might one of King Arthur's knights.
An indigenous Garden of Eden is spoiled by 'the things of man,' mainly greedy, hypocritical power structures, including the Church. It's a lost cause but our heroes are morally in the right. Robert Bolt's dialogue is so well judged that the language issues never become a problem. The now-legendary cinematographer Chris Menges of Local Hero, Dirty Pretty Things and Shy People does wondrous work in the South American forests, making those colossal waterfalls almost seem supernatural. Ennio Morricone's awesome music score imparts weight and dignity to the suprisingly uplifting story.
De Niro and Irons are solid leads. Jesuit Priest and anti-war protester Daniel Berrigan appears in a small role, but viewers are more likely to spot star Liam Neeson as a brother Jesuit at Jeremy Irons' mission.
The Mission was the kind of 'important' movie that attracted major awards. It was nominated for seven Academy Awards including Best Picture; the big winners that year were A Room with a View and Platoon. This show's one Oscar went to Chris Menges' cinematography. Ennio Morricone would be nominated six times, winning only for 2016's The Hateful Eight. And Roland Joffé was awarded the Palme d'Or at Cannes.
Viavision's Blu-ray presentations aren't touted as remasters, yet all improve on earlier disc presentations. In the U.S. The Mission was and may still be distributed by Warner Bros., which released a handsome Blu-ray back in 2011.
– – – – – – – – –
Imprint carries over the earlier extras and adds some of its own:
Audio commentary by director Roland Joffé
The Making of The Mission, a 1986 episode of the BBC TV series Omnibus
1986 interview with Jeremy Irons
1996 interview with Roland Joffé
New:  On Earth as it is in Heaven about Ennio Morricone's music score
New:  Lives in the Balance with cinematographer Chris Menges
Theatrical Trailer
---


Fat Man and Little Boy
1988 / 2:35 widescreen / 126 min. / #186
Starring: Paul Newman, Dwight Schultz, Bonnie Bedelia, John Cusack, Laura Dern, Ron Frazier, John C. McGinley, Natasha Richardson, Ron Vawter.
Cinematography: Vilmos Zsigmond
Original Music: Ennio Morricone
Written by Bruce Robinson, Roland Joffé
Produced by John Calley, Tony Garnett
Directed by Roland Joffé
From Paramount comes Fat Man and Little Boy, allowing Imprint to continue its streak of Atom Age cinema dramas: Five, On the Beach and Testament. Working with producers John Calley and Tony Garnett, Roland Joffé and his co-writer Bruce Robinson tackle the Manhattan Project, although I don't think we hear it called that by name. Made commercially viable through the participation of star Paul Newman, this honorable effort about the making of the first Atom bomb distorts some events in the name of human interest. That's unavoidable in a 127-minute movie tasked with showing the building of the Los Alamos bomb factory plus the complex personal-political conflict between the project's Army supervisor General Groves (Paul Newman) and its leftist scientist-supervisor J. Robert Oppenheimer (Dwight Schultz), And plenty of space is left for more relationship drama, too. It's all handled well, even if it goes by in a rush.
Army engineer General Groves doesn't mind not getting a combat command when he finds out he's to oversee the construction of a super-weapon that could by itself win the war. Constructing a secret military base in New Mexico is hard enough, but Groves finds he must contend with seventy or so idiosyncratic physicists, some of whom are borderline security risks. That goes double for the project overseer Oppenheimer. Groves is worrying about spies and sabotage when he discovers that Oppenheimer is having extramarital relations with a known communist (Natasha Richardson). Oppenheimer's wife Kitty (Bonnie Bedelia) is outspoken as well. Meanwhile, brilliant young physicist Michael Merriman (John Cusack) falls in love with nurse Kathleen Robinson (Laura Dern) while he's working with incredibly dangerous radioactive material.
Nicely shot by Vilmos Zsigmond, Fat Man and Little Boy does exceedingly well considering that must distill one of the most complicated and contentious events of the 20th century into 'general entertainment.' The script touches a lot of bases but of course can't go too deep on any of the issues. The final act airs a series of self-important arguments on lofty moral questions.
We like the main characters, even if both Oppenheimer and Groves are too good-looking to match their real-life counterparts. Their conflicts are sketched nicely, and not too badly dumbed-down . . . we're told that the real General was indeed not a hawk, and the brilliant scientist comes off as having competing motivations. Oppenheimer is presented first as a pacifist. He becomes gung-ho for the bomb perhaps out of hubris. We only get a hint of his mea culpa phase.
The screenplay invests almost as much screen time in John Cusack's young scientist Michael Merriman. When not solving crucial design problems Michael takes charge of the film's central romance and even plays baseball. Merriman also carries most of the 'homefront' context. To educate viewers about simple things — there was a war on — voiceovers read from diaries and war news comes out of Public Address systems . . . not as crudely as in Swing Shift but still a little thick. The science never gets any farther than choosing between a cannon and a controlled implosion, illustrated via the image of a scientist squeezing an orange so we all get the idea. What we mostly learn is that great scientific advances can happen by penning a bunch of eggheads in a confined space and worrying a lot.
There's also a heck of a good illustration of what a bad nuclear accident can do to a luckless human being. A very unhappy John Cusack carries that storyline as well. It's interesting to note that the first Hollywood exposé about the bomb, 1946's The Beginning or The End, had an almost identical sidebar story. John Cusack's Atomic Martyr role was played by Robert Walker.
There's a lot of good acting here. Newman's crusty, God-fearing general is a moral fellow for whom national and personal victory are inseparable. Dwight Schultz's Oppenheimer never comes fully into focus, perhaps because the real Oppenheimer was too complex and guarded. He struts like an academic playboy and seethes with moral indignation, but as played it just looks like he wants to make his bomb, blow something up and go home. The bomb test scenes are nicely underplayed except for the odd 'wind distortion' effect on Oppenheimer's face, that would seem to come from an old George Pal movie.
The show is admirably put together, even if we suspect that it needs twice the running time to be more than a quick once-over of the subject. We really need more of an explanation how the scientists can work with those solid masses of Uranium and Plutonium, without serious shielding. The cinematography is excellent, as are the special effects. We were eager to hear Ennio Morricone's music score, which alternates between lyrical themes and a driving 'let's build stuff' march that sounds a lot like his music for The Battle of Algiers.
A longer discussion of Fat Man and Little Boy accompanies our 2004 DVD Review.
– – – – – – – – –
New:  Destroyer of Worlds with actor Dwight Schultz
New:  Madness and Suspicion: about composer Ennio Morricone's music score
Vintage Paramount Featurette Production Story
Archival interview sound bites — with Roland Joffé, Paul Newman, Laura Dern, Dwight Schultz, John Cusack and Tony Garnett
B-Roll Production Footage
1989 interviews with John Cusack and Dwight Schultz
Photo Gallery with Selected Cuts from the Musical Score
Theatrical Trailer
---


City of Joy
1992 / 1:85 widescreen / 135 min. / #187
Starring: Patrick Swayze, Om Puri, Pauline Collins, Shabana Azmi, Ayesha Dharker, Santu Chowdhury, Imran Badsah Khan.
Cinematography: Peter Biziou
Original Music: Ennio Morricone
Written by Mark Medoff from the book by Dominique Lapierre
Produced by Jake Eberts, Roland Joffé
Directed by Roland Joffé
Although many find this show to be the kind of uplifting humanist story that isn't told enough, Joffé's City Of Joy is less convincing overall. The direction and cinematography are admirable, and there's an excellent performance by Om Puri, an actor with seemingly hundreds of Indian film credits. Filming on location in Calcutta must have been a difficult process in good circumstances, but we learn that producer Jake Eberts and Joffé were plagued by bureaucratic problems that included sabotage and threats. The production became a political football, as ugly lies circulated about its content.
The show secured the services of actor Patrick Swayze, who was looking for exactly this kind of prestigious role to build on his popularity after Ghost. He and Shirley Valentine star Pauline Collins spent months filming in India, in difficult conditions.
The source material has a good pedigree. Author Dominique Lapierre also wrote the book for Is Paris Burning?, and screenwriter Mark Medoff wrote the play for Children of a Lesser God. Ace surgeon Max Lowe (Swayze) suffers a crisis of conscience after losing a patient, and impulsively goes to India in hopes of spiritual rebirth. He has difficulties, but they're nothing like the trials and tribulations handed out to the Indian Pal Family, which has migrated to the big city in search of a way to subsist. Their fates come together in a transient slum called The City of Joy. The connection is Joy Bethel (Pauline Collins), who runs a slum clinic and school and of course wants Max to pitch in.
Will Max commit?  Pauline's big plans include expanding her clinic. Max's relationship grows with Hazari Pal (Om Puri), who to feed his wife and three children must struggle for the opportunity to become a lowly rickshaw driver. Hazari is also desperate to amass a dowry so his eldest daughter can marry. Things become rougher for everyone when the gang boss of the City of Joy is replaced by his cruel and greedy son. The gang owns most of the property in The City of Joy, including the rickshaw concession. Every option leads to violent conflict.
We can see why the Indian officials had no love for the storyline of City of Joy — no matter how it's played, it's still one of those well-meaning films that examines living conditions in the Third World mainly through the experience of an heroic Anglo foreigner. That was the norm in 1980s movies about South African Apartheid — the travails of Africans took a back seat to those of a handsome, well-meaning white reporter or activist. Max Lowe is motivated and moral and otherwise a prince, but the show still resolves by imposing a dramatic good guys vs. bad guys conflict, like in an American western.
But City of God does have good scenes with the problems of the Pal family to keep us interested. As with most movies about India the prevailing image is of congested streets, heat and dirt. We assume there must be some kind of spiritual truth to be found there, as Anglo characters in India-set movies are always telling us how marvelous everything is. The film is positive and inspirational to many, so who wants to give it grief?
Imprint gives us Pathés handsome transfer and some of their older interview extras. The worthy new item is an illustrated audio interview with the actor who plays the dastardly villain, Art Malik.
The City of Joy Disc carries a second disc, with a new Imprint show about the first four films of Roland Joffé called Prisoners of Our History. The 85-minute picture lets the writer-director expound on his politics and creative approach. As an 85-minute illustrated lecture it's quite good, even if we watch endless clips from the four movies. By the time he gets to City of Joy Joffé describes himself as having been 'seduced' by the big studios. It's a Daniel Griffith show with his usual excellent graphics.
– – – – – – – – –
New:   Featurette The Worm Turns with actor Art Malik
1992 interviews with Roland Joffé, Patrick Swayze, Pauline Collins, and Om Puri
India and Cinema — vintage featurette

Reviewed by Glenn Erickson
---

Directed by Roland Joffé
Region-Free Blu-ray rates:
Movies: Killing & Mission Excellent;  Fat Man Excellent -minus;  Joy Good
Video all Excellent
Sound: all Excellent
Supplements: see above.
Deaf and Hearing-impaired Friendly? YES; Subtitles: English (features only)
Packaging: Six Blu-rays in four Keep cases in heavy card box
Reviewed: December 17, 2022
(6851joff)

Visit CineSavant's Main Column Page
Glenn Erickson answers most reader mail: cinesavant@gmail.com

Text © Copyright 2022 Glenn Erickson