What a great way to encounter such an unusual masterpiece — Akira Kurosawa reenergized his creative career with this ambitious, uncompromised historical epic, filmed for Mosfilm on location in the wilds of far-East Siberia. A local woodsman becomes a guide for a Russian survey team, and a great friendship is formed. It's like nothing Kurosawa made before or since — an adventure that stresses nature-friendly philosophy over action. The good extras are topped by Stuart Galbraith IV's expert commentary, which includes three additional specialists to cover this film and its director in full fascinating detail.

Dersu Uzala
Blu-ray
Viavision [Imprint] 158
1975 / Color / 2:35 widescreen / 142 min. / Street Date September 28, 2022 / Available from Imprint / aud 34.95
Starring: Yuriy Solomin, Maksim Munzuk, Mikhail Bychkov. Svetlana Danilchenko.
Cinematography: Asakazu Nakai, Fyodor Dobronravov, Yuriy Gantman
Production Designer: Yurily Raksha
Costume Design: Tatyana Lichmanova
Film Editor: Valentina Stepannova
Original Music: Isaac Schwarts
Written by Akira Kurosawa, Yuri Nagibin from the book Dersi okhotnikbyV. K. Arseniev
Produced by Yoichi Matsuea, Nikaly Sizov
Directed by Akira Kurosawa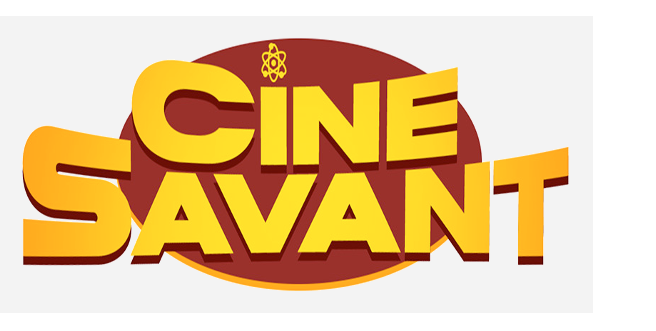 Akira Kurosawa's career arc says something about the respect afforded 'pantheon, auteur' directors as the world film industry changed. When great directors acquired international reputations in the 1950s, the best-known and most widely shown Japanese director was Akira Kurosawa. But his long association with Toho ended with 1965's Red Beard, interrupting his creative output. When Kurosawa's well-publicized involvement with the U.S. co-production  Tora! Tora! Tora!  fell apart the director was blamed — but biographer Stuart Galbraith IV has a more credible explanation.
His subsequent independent feature Dodes'ka-den was a financial disaster, and precipitated a serious depression that included a suicide attempt. Rescue came with an offer from Mosfilm, the biggest movie studio in the Soviet Union. Kurosawa was able to film his pet project Dersu Uzala as a major 70mm production, under favorable working conditions. It was his show all the way, including choice of film and casting. Within budgetary limits he could do whatever he wanted.

Kurosawa's choice of projects surprised the Soviets: a book by Russian explorer and topographer Vladimir Arseniev, who between 1903 and 1910 surveyed vast regions of Eastern Siberia. Kurosawa had years before read the book translated into Japanese, and wanted to film it. "Dersu Uzala" is the name of the Ussurian native guide who befriended Arseniev and helped him in his travels in the wild.
The very unusual co-production was a one-of-a-kind item. Kurosawa brought along only a few Japanese crewmembers, including a long-time cameraman and a producer-assistant. Shooting took over a year to accomplish on location in the wild taiga forests Southeast of Vladivostok. It was shot in 70mm, and premiered that way in several countries outside the Soviet Union . . . but not Japan, curiously enough. It won the best Foreign Film Oscar, but distributors didn't line up for the U.S. rights. Roger Corman's exploitation company New World had begun distributing foreign arthouse pictures by Ingmar Bergman and Federico Fellini. The enthusiastic Corman gave Dersu Uzala a decent release in 1975, if only in reduced 35mm version.
The story of Dersu Uzala is simple enough. Army Captain Arseniev (Yuriy Solomin) leads a pack train of soldiers through immense uncharted Siberian forests, carrying surveying equipment to make maps. When the group encounters a curious little 'Goldi' tribesman, they first mistake him for an eccentric hermit. Dersu Uzala (Maksim Munzuk) turns out to be exactly what the expedition needs, an experienced hunter and tracker who knows the region. He has unlimited knowledge about survival in the wild. The moment Dersu shows the Russians how to recognize a trail they can follow, he becomes indispensible. He can even accurately predict when the weather will change. He has more strength and stamina than his Russian comrades, a quality we understand without dialogue pointing it out, as in John Huston's The Treasure of the Sierra Madre.

The adventures that follow do involve some dramatic confrontations, notably with wild animals and Chinese bandits. But the narrative format is not 'high adventure thrills.' Dersu instead teaches the Russian expedition a different philosophy about living in the wild. He has them help repair the roof of a hut he has constructed. Dersu has apparently been building the huts everywhere for 40 years; even though they have no intention of coming back, he asks them to leave food inside for 'the next traveller.' In addition to his selfless 'be good to others' credo, Dersu's worldview preaches that everything is alive — water, fire, wind, sun. All must be respected because all can kill.
Dersu has been alone for 40 years. But he isn't bitter, and even the ordinary soldiers grow to respect his wisdom. When they shoot at a bottle on a string for fun, Dersu objects to the waste. He wins the bottle in a bet — out in the forest, such a useful object is precious.
One extended set piece episode shows Dersu saving Arseniev's life during a howling storm, where there seems no possibility of avoiding death by exposure. Later on, Dersu is incensed when they discover an abandoned series of game traps, some with dead and rotting animals, and some with deer still alive. To Dersu the idea of killing more than one can eat is blasphemous. The expedition's encounter with Chinese bandits mainly involves rescuing some of their victims. Dersu's local militia friends take over the pursuit from there. When it's time to go to Vladivostok, there's a fond farewell — Dersu knows well that he doesn't belong in a city.

The adventure picks up on another expedition four years later, when Arseniev is delighted to again encounter Dersu. This time things are different, as the guide's eyesight isn't what it was. He becomes testy and bitter. A fearful encounter with a tiger leaves Dersu feeling cursed — he's made a mistake and he thinks other tigers will be hunting him now. Arseniev offers his good friend a place in his home in a Russian settlement, and this time Dersu accepts. But the arrangement just won't work out. The rough woodsman chafes against city ways — he doesn't understand arbitrary rules, and in other ways he's quite defenseless.
Fans approaching Akira Kurosawa's Dersu Uzala need an open mind — it is not a tightly scripted outdoor thriller like the classic The Seven Samurai or The Hidden Fortress. The show is instead an expansive meditation set way out in the wild. The big scenes show 'conflict with nature' in simple, non-action terms. The scene of Arseniev and Dersu's desperate fight against freezing relies not on cutting or special effects, but in presenting a credible physical context. It plays out in a high wind, with a real sun sinking to the horizon — if they can't prepare a shelter in time, they're finished.

Kurosawa is a master of montage editing and exacting compositions, but in this show he doesn't rely on them to keep up audience interest. Our introduction to the forest is simply a series of telephoto shots of treetops blowing in the wind. To us 'civilized' viewers, the shots might as well be abstract patterns. It's an expedition into a different mindset.
In the many shots of Arseniev's pack train picking its way through the forest we simply have no idea where we are. Would a map even help?  We begin to accept Kurosawa's montages of hostile landscapes as challenges that no man can conquer. A series of shots of churning ice floes needs nothing more — it's a sobering death trap. The only sustained, somewhat conventional action scene shows an emergency at a river crossing. Their raft falls apart, and Kurosawa's rapid trucking shots race down the shore to cover the rescue. The men must improvise to save Dersu, who clings to a mid-river rock in a strong current. The actor playing Dersu is in his '60s and it appears to really be him in the cold water. Just how real were the dangers on this show?
We soon accept Dersu Uzala as a meditation about friendship and shared humanity. Arseniev and Dersu have more in common than they realize, and a genuine warmth grows, with mutual respect. The real-life fable is divorced from politics — the utopian idea of universal comradeship is there, but also a realization that men have limits. The 'natural man' Dersu is unequipped to deal with the compromises and cruelties of city life. The show is pro-ecology and sceptical of civilized development, but not militantly so.
---

Viavision [Imprint]'s Blu-ray of Dersu Uzala is an impressive encoding of a picture filmed in Sovscope 70 and originally released in 70mm, in a 2-part version 40 minutes longer. It plays well at 142 minutes, with title cards at the halfway point actually calling out a 'part 2.'
As commentator Stuart Galbraith IV points out, the image quality was somewhat compromised from the outset, by the use of a particular Soviet color film stock that everybody seems to agree is inferior to Eastmancolor or Fujicolor. Although the images are often striking and the greens and browns of the forest bright and rich, we can't tell that this was originally in 70mm — the additional sharpness doesn't come through the generations. Color matching between shots is also not ideal (the daytime tiger scene, for one). Some shots exhibit slight density fluctuations as well — problems possibly incurred in the making of an optical reduction negative. Much older Soviet productions have looked sensational when given (expensive) restorations, like Mosfilm's epic War and Peace (1966) and the impressive fantasy Ilya Muromets.

Looking at online image comparisons between earlier disc offerings, it's easy to see that this encoding has the edge. We don't feel short-changed.
Perhaps that's because Kurosawa's film doesn't rely on 'pretty pictures.' He instead chooses to accurately depict the natural landscape as seen by somebody chopping their way through it — sometimes challenging, sometimes inhospitable. The show uses some fades but most transitions are cuts, a good idea when working in 70mm. We detected just a few optical effects. A conventional snow blizzard is superimposed over a night shot, and some artistic red overlays are placed over shots of a prowling tiger, when Dersu speaks of a hyper-natural relationship between man and beast.  ↑   Another view shows the moon and the sun in the same shot. . . with the moon definitely not in its proper phase.  ↓

Issac Schwarts' music score is used sparingly, but makes a very good impression. At one point the expedition pauses to take photographs. Dersu becomes the center of attention, smiling while wearing a soldier's hat, smoking his pipe, sitting on a horse. With its music backing, the B&W montage works like one of the photo montages in Butch Cassidy and the Sundance Kid — but in a much more simplified plain-wrap style.  ↓
We're also impressed by the English subtitles. They indicate that Dersu speaks in broken Russian, without turning him into Yoda, or the sensei in The Karate Kid. No fortune cookie homilies here, just common sense.
Imprint's skill at finding good audio commentators is at its peak here — the full length talk track never goes slack. Japanese film expert and Kurosawa biographer Stuart Galbraith IV uses good sense in his approach to this 'difficult' show, by sharing the stage with qualified specialists. He edits their input on a subject-by-subject basis. Jonathan C. Slaght translated one of Arseniev's books into English and talks about parts of the books that were censored or abridged by Soviet editors.

Also filling in historical context is Sergey Glebov. Military administrator Arseniev commenced his surveys just a couple of years before Russia fought a brief war with Japan. The Trans-Siberian Railroad wasn't completed until 1916 (if Wiki is to be trusted).
Galbraith's easy-going commentary brings this most unusual Akira Kurosawa film into focus. He offers a lot of inside production information, explaining how the project got Kurosawa's creative engine going again. Stuart's background story about the director's travails on Tora! Tora! Tora! is fascinating. He adds information from newer research as well. The commentary prompted him to contact Barbara Boyle, the attorney for Roger Corman's New World Pictures, to get a closer account of how Dersu Uzala was acquired for U.S. distribution.
Michael Brooke's featurette rundown on the film is a good once-over for the basic facts about the show; Brooke is a good on-camera personality. Soundtrack expert David Schecter examines Issac Schwarts's music score for another in-depth video piece.
Older Russian-sourced extras feature video interview excerpts with actor Yuri Solomin, who speaks to several topics. The original Vladimir Arseniev is a revered figure in Russia — the production worked out of a town named after the famed soldier-administrator-pioneer. A Mosfilm featurette gives us B&W scenes from the shoot, and a brief newsreel excerpt shows the historical Arseniev at work … he was a handsome guy.
Reviewed by Glenn Erickson
---

Dersu Uzala
Blu-ray rates:
Movie: Excellent
Video: Very Good ++
Sound: Excellent Russian DTS HD 5.1 Surround, English Mono
Supplements:
New audio commentary with Kurosawa biographer Stuart Galbraith IV, aided by biologist Jonathan C. Slaght, historian Sergey Glebov, and New World Pictures attorney Barbara Boyle
Featurette Mapping Kurosawa: A History of Dersu Uzala with Michael Brooke
Featurette Sound of the Taiga video essay by music historian David Schecter
Video discourses by actor Yuri Solomin on writer Vladimir Arseniev, director Akira Kurosawa, the film
Making the Film short BTS promo for Mosfilm
Archive footage of the real Vladimir Arseniev
Trailer
Deaf and Hearing-impaired Friendly? YES; Subtitles: English (feature only)
Packaging: One Blu-ray in Keep case in card sleeve
Reviewed: December 11, 2022
(6848ders)

Visit CineSavant's Main Column Page
Glenn Erickson answers most reader mail: cinesavant@gmail.com

Text © Copyright 2022 Glenn Erickson