Dementia 13 Director's Cut
One of the best director debuts of the 1960s is Francis Coppola's earnest effort to deliver a marketable thriller to producer Roger Corman, a gory, sexy horror show that will get past the censor. The 21-year-old student filmmaker comes through in high style. His spirited tale of axe murders on an Irish estate brings back a time when a talented beginner could hit a $40,000 movie out of the park. It's been reconstituted to Coppola's preferred cut after sixty years in Public Domain purgatory, and he provides a new commentary that will please his fans as well as lovers of the horror genre.

Dementia 13 Director's Cut
Blu-ray
Lionsgate / Vestron Video Collector's Series
1963 / B&W / 1:78 widescreen / 69 min. / The Haunted and the Hunted / Street Date September 21, 2021 / 17.99
Starring: William Campbell, Luana Anders, Bart Patton, Mary Mitchel, Patrick Magee, Ethne Dunne, Peter Read.
Cinematography: Charles Hannawalt
Art Director: Albert Locatelli
Film Editor: Mort Tubor
Titles: Paul Julian
Original Music: Ronald Stein
Produced by Roger Corman
Written and Directed by Francis Coppola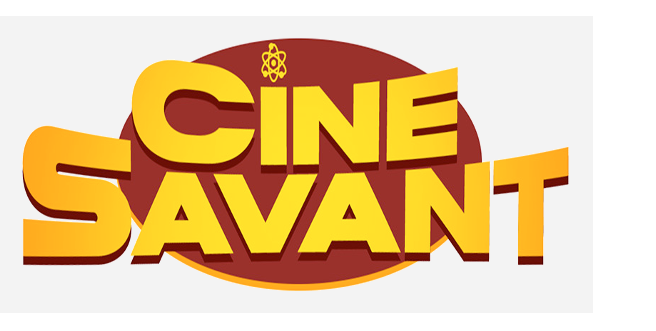 When we reviewed an earlier Blu-ray of this horror picture in 2011 — wow, time flies — we were generally pleased. Previous to that the only copies available were Public Domain eyesores. 'HD Cinema Classics' ran an intact print through a digital sieve and made it look pretty good… by comparison.
But this horror picture happens to be the first (acknowledged) feature film written and directed by Francis Coppola, who remembers it with justifiable pride. Vestron-Lionsgate's newly-remastered Dementia 13 Director's Cut refurbishes what Coppola says is 'his vision' of the show, before Roger Corman made a few commercially-mandated changes. We approve of the revision-restoration as well as Coppola's new audio commentary. Instead of telling hero stories about himself, one of our best film students-turned film directors waxes nostalgic and remembers the talented fellow students that joined him in Ireland to film the movie.
Before Francis Coppola's screenwriting breakthrough on This Property is Condemned, the enterprising UCLA Film School graduate signed on for hazardous duty with Roger Corman. He re-edited a Russian Science Fiction epic and despite having little experience operating a Nagra tape recorder volunteered as a soundman on a film to be made in Europe, The Wild Racers. When Corman found himself with sufficient funds to make another picture, Coppola came up with a script and a production scheme in a big hurry. That story of the genesis of Dementia 13 has been handed down over the years; on this disc we finally get the details straight from Coppola himself.

Filmed at an Irish manor house and on a tiny insert stage at Ardmore Studios, Dementia 13 neither looks nor sounds like a cheapie. Coppola has a firm grasp on horror movie essentials. His rather distinguished cast is more than up to the task of playing a dysfunctional family "held in the clutches of an unexplainable curse." Coppola freely admits that it's a copycat picture, made in the wake of Alfred Hitchcock's Psycho. His story leans heavily on psychology yet avoids the sleazy excess of William Castle's Homicidal and the clumsy trick plotting of some of the Hammer thrillers written by Jimmy Sangster. The ugly original poster art makes this Filmgroup production look like cheap goods, but it's one of the better horror efforts of the early 1960s. Although Coppola augmented his budget with some sideways dealing (as he proudly explains), no other Corman acolyte had made a picture anywhere near this polished: Wyott Ordung, Jack Hill, Monte Hellman, Bernard Kowalski, Joel Rapp.
The screenplay is tailored to fit the commercial slot of a psycho-thriller that could be sold as a horror item. The unhappy Haloran family orbits around the eccentric Lady Haloran (Ethne Dunn), who worships the memory of Kathleen, a daughter who died as a child ten years before. Convinced that she still feels her daughter's presence, Lady Haloran won't permit Kathleen's three brothers, now grown, to complain about the funerals and other compulsory-attendance rituals she holds for the long-dead girl. Oldest brother John Haloran (Peter Read) dies of a heart attack. To avoid exclusion from Lady Haloran's will, John's greedy wife Louise (Luana Anders) hides his body and tells everyone that he's left on a long trip.
Meanwhile, brother Billy (Bart Patton) still obsesses about being the last person to see Kathleen alive. Temperamental artist Richard (William Campbell) sulks when he's not sculpting with his welding torch. Richard's fianceé Kane (Mary Mitchel) arrives just in time to witness more mysterious happenings. Local Doctor Justin Caleb (Patrick Magee) hovers about, poking rudely into family business. Realizing that John's disappearance will soon raise difficult questions, Louise takes steps to put undue stress on Lady Haloran's own weak heart. Little does she know that someone is creeping around the estate at night… with an axe.

Ronald Stein's creepy music and Paul Julian's uncanny title artwork give Dementia 13 an appropriately eerie launch, along with the nifty 'director's touch' of a transistor radio still playing music as it settles at the bottom of a pond, next to a corpse — shades of The Night of the Hunter. The acting might be a little uneven but all of it is competent — the cast mixes Irish pros, Coppola's fellow students from UCLA and cast members staying on from The Wild Racers. Top-billed William Campbell had been an MGM contract player and had the most experience. He was also the brother of R. Wright Campbell, a regular Corman writer. Married actors Mary Mitchel and Bart Patton knew Coppola from UCLA's Theater Arts Department; never did 'hiring pals' pay off as well as this.
With Roger Corman having returned to the U.S.A. to film multiple projects for A.I.P. Coppola was free to use his meagre resources as he saw fit. He may have learned a trick or two from Menachem Golan, who was Corman's main assistant on The Wild Racers; Golan had acted as an advance man, securing great deals in several cities with the story that Corman's movie was a prestigious production. Besides obtaining good rates from the Ardmore studios, Coppola secured actors from the Abbey Theater. He even brokered a foreign release deal for the movie, doubling his working capital… although Roger would have preferred to pocket the money.
The locations equal those of any studio picture. The large stone house representing the Haloran spread has all manner of exploitable dank corridors and atmospheric architecture. Cinematographer Charles Hannawalt's camera work is excellent — he was a key grip on many Corman pictures but this is his only credit as Director of Photography. Coppola's main effort is directed at depicting the work of a mystery killer without giving away the secret of his identity. His key horror scene is a real keeper, a gruesome axe slaying that comes out of nowhere. One brief but eerie shot shows the beautiful victim dragged through the mud and grass on a dark, dank night — an image as expressive as moments in Kaneto Shindo's Onibaba, made a couple years later.

Although the film hasn't the body count of a giallo thriller what we see is choice. A child's wind-up monkey toy swings an axe, an excellent foretaste of things to come. Coppola delivers a couple of drive-in-approved makeout scenes between Kane and Richard Haloran, including one in a hayloft right after their wedding. And what exotic horror attraction would be complete without at least one scene with the imperiled heroine wandering the creepy mansion in a flimsy nightgown?
Mary Mitchel and the always malevolent Patrick Magee give standout performances, while Luana Anders offers several good moments perfecting her sly 'I don't know where my husband is' charade. For his flashbacks to the fatal childhood accident Coppola places diffusion filters over the camera lens, perhaps aiming to echo the eerie mood of Jack Clayton's The Innocents. The writer-director's dialogue scenes aren't dull and his scary moments deliver some impressive shocks. Dementia 13 is a feature debut to be proud of.
When Francis later needed stock footage he considered Dementia 13 open season. Along with shots from Corman's The Pit and the Pendulum  Coppola's You're a Big Boy Now repurposes this film's axe murder as a movie being watched by Elizabeth Hartman's naughty schoolgirl, the one who terrorizes an 'albino hypnotherapist with a wooden leg.'  That was Francis's non-PC period.
---

Lionsgate / Vestron Video's Blu-ray of Dementia 13 Director's Cut revives Francis Coppola's first feature 100%. He spent years creating new edits of Apocalypse Now  and truly improved his flashy gangster musical with The Cotton Club Encore. He hasn't recut or re-envisioned Dementia 13 editorially; his only changes were to eliminate two extras thrown on by Roger Corman, Filmgroup and A.I.P. that pad the show out by eight or ten minutes. Neither is missed.
Most of us haven't seen the 'Dementia 13 Test Prologue,' a 4.5 minute speech by a psychologist. He quizzes the audience with thirteen questions to help us decide if we're mentally fit to stand the psychic strain of the movie… or if we have psychopathic tendencies. Some of its questions were incorporated into the movie's ad text: "Are you afraid of death by drowning?  Have you ever attempted suicide?  Have you ever thought of committing murder?" A lady assistant writes 'yes' or 'no' to each question on a chalkboard. The prologue is blatant padding yet is less tiresome than the prologues tacked onto the front of the 1960 The Hypnotic Eye and the 1961 3-D The Mask. Correspondent Craig Reardon saw Dementia 13 at a drive-in, double billed with The Terror. He remembers the D-13 Test was attached.
From what I can see the one piece of the theatrical cut of Dementia 13 that Coppola jettisoned for his Director's Cut is a 4-minute scene that Corman reportedly assigned to another acolyte, Jack Hill. A hunter with a gun creeps around the grounds of the Haloran estate until he and the axe-murderer cross paths. The dialogue-free scene is directed well enough but isn't a good match for the Ireland-shot scenes: the bright California sunshine is a dead giveaway. If Coppola made other changes I didn't notice.

The good news is that presentation-wise Dementia 13 can now visually stand beside any B&W horror picture of its time. Charles Hannawalt's images never have a problem with focus even in the night scenes; the stage interiors match perfectly with the locations at the old manor house. The camera moves well and often, with Coppola's efficient direction. The dialogue editing work is also excellent — only once or twice could I tell that location sound had been replaced by looped lines. When did average American movies begin routinely adding background presence to looped scenes, to take the curse off the hollow, on-mike performances?
The earlier Blu-ray was essentially a PD release with more digital clean-up than usual. Coppola/American Zoetrope were able to access the original negative elements. The MGM studio also took good care of the missing Psych Quiz prologue, which was provided by a private collector. This new 'Director's Cut' entity presumably allows Dementia 13 to be re-copyrighted, preventing the gray market from distributing more Public Domain eyesore discs. Perhaps a couple attorney hours cleared up the problem? Warner Bros. and the WAC have just released the notable PD casualty Santa Fe Trail, allowing it to look better than ever.
Dementia 13 now looks as sharp as a tack. Properly framed, we can appreciate Coppola's smart compositions. We can finally see detail in Paul Julian's animated main title backgrounds — we like all of Julian's Corman sequences and this one is best integrated into the flow of the film.

Francis Coppola's commentary is a rewarding listen. We assume that he trod softly when talking about the legal 'complications' of The Cotton Club, and he can sound defensive when explaining his ever-evolving revisions to Apocalypse. The discussion of Dementia 13 finds the director fully at ease, relating what seems to have been an entirely happy production story… perhaps time supresses the unhappy memories?  He's of course surprised now that his cast seems so young; he was barely 21 when he filmed it. He also speaks affectionately of the Italian Alfa-Romeo sports car seen in the picture. He bought it for himself and more than once refers to it as his only possession at the time.
The production details given are pertinent and unexpected. We learn that Mary Mitchel's wedding dress displeased Roger because it was too noisy, and required an entire scene to be re-looped. Coppola offers warm memories and endorsements of the cast and crew that supported him on the sometimes-chaotic shoot — friends, Irish actors, and business contacts that he found most helpful. Coppola also expresses his emotional response to seeing them all again, noting that some of his friends had very short lives, like the talented Luana Anders.
He notes that the racy costuming for Mary Mitchel in one scene caused a stir, and that certain scenes were filmed after the fact in California… like the opening bit with the heart attack on the pond, which was done in Echo Park. Coppola had to volunteer to be dunked in the cold water, which he says is an apt measure of a director's commitment.
All in all this Dementia 13 Director's Cut is a winner — a great remastering of a very good horror thriller and a fine career memory piece for one of our most creative directors.
Reviewed by Glenn Erickson
---
Dementia 13 Director's Cut
Blu-ray rates:
Movie: Excellent
Video: Excellent
Sound: Excellent
Supplements: Francis Coppola commentary and introduction; deleted 'Dementia 13 test' opening.
Deaf and Hearing-impaired Friendly? YES; Subtitles: English (feature only)
Packaging: One Blu-ray in Keep case
Reviewed: September 17, 2021
(6570deme)

Visit CineSavant's Main Column Page
Glenn Erickson answers most reader mail: cinesavant@gmail.com

Text © Copyright 2021 Glenn Erickson
Here's Mick Garris on Dementia 13: