Albert Brooks' most entertaining picture is still about modern anxieties, but this time seen through a satirical 'film blanc' filter. Neurotic ad man Daniel has a bad encounter with a bus and finds himself in a bizarre Heavenly Waiting Room for the Afterlife … except that it's an entirely different system than that of St. Peter — he's judged not for his sins or lack of faith, but his character and courage. This stopping-off point to a new life is plenty disconcerting for Daniel, especially when he meets the woman of his dreams (Meryl Streep). The judges practically applaud her exemplary, near-perfect life. How can Daniel ever compete?  Criterion's extras give us a genuine theologian's analysis of Brooks' astute afterlife comedy.

Defending Your Life
Blu-ray
The Criterion Collection 1071
1991 / Color / 1:85 widescreen / 111 min. / available through The Criterion Collection / Street Date March 30, 2021 / 39.95
Starring: Albert Brooks, Meryl Streep, Rip Torn, Lee Grant, Shirley MacLaine.
Cinematography: Allen Daviau
Film Editor: David Finfer
Original Music: Michael Gore
Produced by Michael Grillo
Written and Directed by Albert Brooks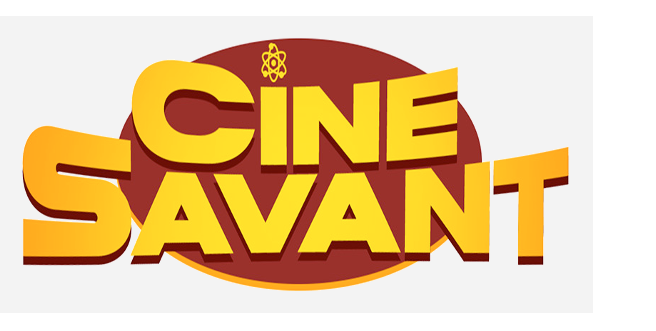 Not too many filmgoers escape the charm of Albert Brooks' Defending Your Life, one of the few films blanc that confects a custom 'cosmology' that's both entertaining and insightful. Films blanc typically concoct a relationship between our lives here on earth and what happens in the afterlife. They can be comic, serious, satirical or frightening. I imagine that a fundamentalist might be skeptical of stories that sidestep their particular religious dogma… but films blanc posit themselves from the start as fantasies. The hook is our curiosity as to what's on the other side of death. Some of the more resonant afterlife stories offer helpful hints to manage the crazy human condition…. without getting all deep and dark about it.
So far the modern champion of romantic comedy film blanc is Harold Ramis's Groundhog Day, which isn't an afterlife fantasy per se but a 'no exit' time-stasis problem. For all of the fun had by repeating a single day ad infinitum, the lesson imparted feels valid, worthy: satisfaction and happiness begin with self-improvement.

Defending Your Life works out a droll yet hilarious 'system' for what happens when we die. Unlike The Archers' A Matter of Life and Death and Alexander Hall's Here Comes Mr. Jordan, it's a lot more complicated than just a heavenly waiting room in the clouds. Albert Brooks proposes a way station custom-designed not to alarm 'newbies.' The bit of heaven that Brooks' hero Daniel Miller encounters is a cheerfully bland 'Judgment City' complex of hotels linked with trams that might be straight from the Universal Tour. I wonder if everything Daniel sees and feels might be a Philip K. Dick – like environmental illusion, to make it easier for the AfterLife Personnel to manage large numbers of confused souls. But that slippery slope might lead to the World on a Wire- like belief that our living 'reality' is an illusion as well.
The basic joke is that this afterlife is a seamless continuation of what we already know. A dead person doesn't rejuvenate to an 'ideal' youthful age, as in the romantic The Ghost and Mrs. Muir. Instead, the dead discover that they're in a system of reincarnation, where they go on 'trial' to see if they've progressed in their development to move on to the next world, whatever that may be…. the number of worlds may be limitless. "Build thee more stately mansions O my soul…" Most of us mortal underachievers have been reincarnated many times, judged as unimproved, and sent back to Earth. Thus Judgment City maintains a Past Lives Pavilion, an amusement where transient souls can see what they were like ten or twenty reincarnations previous. Shirley MacLaine has a cameo in that segment, the only aspect of Defending Your Life that's likely to be dated. I won't explain the joke to younger viewers if you won't.

We're told that small children don't go through this trial process. Perhaps there are 'Judgment Cities' of many kinds; the one we see seems to be for middle class Americans acculturated to the same norms as our good author, Albert. We don't know how this afterlife handles the 3/5ths of humanity that lives and dies in utter misery with little ability to shape their fate… although if one pays attention to the film's philosophy, the same rules might well apply to anybody.
Daniel Miller (Albert Brooks) is a consumer everyman whose idea of success is a new BMW and a fistful of Barbra Streisand CDs… that launch him on his afterlife adventure in a way too funny to spoil. Taken in a daze to a Holiday Inn-like hotel, Daniel discovers that he'll be spending a number of days being 'judged' to see if his soul will progress, or whether he'll go back to Earth to be reborn and 'give it another try.' Everything is free in Judgment City. Wayfaring souls can eat all they want with no ill effects. Daniel discovers how un-evolved he is when he meets his defender Bob Diamond (Rip Torn) — Bob and other employees apparently possess an intellect and awareness far in advance of what most humans can perceive. The extra-brainy substitute defense representative Dick Stanley (Buck Henry) barely speaks on Daniel's behalf. He's either a fraud, or he's so advanced, he sees no reason to bother!
The 'trial' looks at past episodes in Daniel's life, most of which are humiliating — Daniel lacked the courage to stand up for himself on the playground, or to make brave life decisions later on. The prosecutor Lena Foster (Lee Grant) doesn't see much hope for the too-conventional, too-petty Daniel. Our hero is both delighted and depressed to meet Julia (Meryl Streep), a bright housewife who seems a shoo-in to advance to the next world. Julia's chosen life 'bits' are amazing, a glowing litany of exemplary judgment and courage. Bob and Lena are in awe of her, and behave slightly condescendingly to Daniel. Does he have a chance to better his case?

Defending Your Life is the perfect springboard for Albert Brooks' slightly neurotic comic character. His previous incarnations in Real Life, Modern Romance and Lost in America exhibit the same inhibiting flaw, insufficient self-confidence. Too quick to feel slighted, the insecure Daniel feels that he's been pre-judged, from his second-rate hotel accommodations to the way the waiters assume he's a dummy only interested in eating mass quantities of pasta and pies. Daniel is shaken by Bob Diamond's amused, tolerant attitude, which says 'what point is there in explaining anything? I'll just smile.'
We all share Daniel's anxieties to some degree. If someone says they have no self-doubts, they're fooling themselves. Daniel's clownish qualities are displayed at the trial, in his slapstick 'epic fail' life-flashbacks. But he's neither a moron nor overly sentimentalized. I think that's why we like him so much — we only feel a little superior to him.
Contrasting with Daniel's anxiety is the relaxed, comfortable-in-her-own-skin Julia, who seems to have glided through her life with a terrific attitude and a superior, easy-going character. Julia treats her stay in Judgment City as a time-out vacation… after all, when she progresses and is reborn in some other dimension, she'll not remember any of this anyway. If Daniel goes back to Earth, his Judgment City experience will be a blank to him too. As a recidivist non-advancer, he's apparently been here many times before.

The Bill Murray comedy Groundhog Day is blessed with an ideal finale that wraps up its whimsical bit of positive philosophy in a gloriously appropriate manner. Defending Your Life has a good ending but not the same kind of magical transcendence. It's inconsistent with the overall scheme that's been concocted — Daniel flunks and Julia advances, but Daniel defies the rules to, well, cheat. The judges give him a break because he's showing courage and initiative… which doesn't make sense. What someone does in Judgment City ought to be irrelevant. On Earth we're isolated and ignorant of 'the rules.' We're at the mercy of the existential human condition.
But I certainly can't think of a better conclusion — and this one aligns with the kind of whimsical romantic pact made by many couples. Personally speaking, I don't know what surprises an afterlife might hold, but if love has anything to do with it, I hope to slip into the 'good' line by virtue of my spouse-life partner's spotless record: "I'm with Her!"
That's the relatable basis of more than one film blanc; the one that comes to mind is the musical fantasy Cabin in the Sky, where the virtuous Petunia (Ethel Waters) repeatedly redeems her slacker husband Little Joe (Eddie Anderson).
A too-serious finale would drag Defending out of Light Romantic Fantasy mode. Perhaps the older film blanc that comes closest to Defending Your Life is Fritz Lang's French version of Liliom, a heavy, morally determinist tragedy. →  As in Brooks' film, the poor-sap hero discovers that the Heavenly Waiting Room is a mirror for what we know on Earth. The difference is that Lang's hereafter duplicates the same bureaucratic, discriminatory system that kept Liliom (Charles Boyer) miserable and humiliated on Earth. Just like the weak hero of Cabin in the Sky, Liliom is saved by a token of love, a tiny bit of which tips the scales in his favor. Liliom later became the musical play Carousel.
Big reviewer hint: You must know someone still unaware of Defending Your Life… it's also an ideal date movie.
---

The Criterion Collection's Blu-ray of Defending Your Life is a new 4K digital restoration approved by director Albert Brooks. It looks better than any earlier disc — we can see how nicely integrated are the film's many visual effect shots. The cinematography of the late Allen Daviau gives every scene a warm, serene feeling. We particularly like the music score of Michael Gore (Terms of Endearment, Pretty in Pink), with its sweet, reassuring main theme.
Disc producer Abbey Lustgarten obtained two very good extras. A new Albert Brooks interview (with Robert Weide) lets him gather his thoughts almost thirty years after finishing the movie. Then theologian Donna Bowman takes a serious look at the philosophical underpinnings of Defending Your Life and judges its ideas as academically consistent.
Ari Aster's insert foldout essay praises Albert's film as well — and finds nothing wrong with its feel-good conclusion. At the finish I'm still reminded of The Graduate's back-of-the-bus finale: what will happen when the heavenly conductors catch up with Daniel the stowaway?  I think we need a sequel: Faking it in Heaven.
Reviewed by Glenn Erickson
---
Defending Your Life
Blu-ray rates:
Movie: Excellent
Video: Excellent
Sound: Excellent
Supplements (from Criterion): New conversation between Brooks and filmmaker Robert Weide; new interview with theologian and critic Donna Bowman about Brooks's vision of the afterlife; new program featuring excerpts from interviews conducted in 1991 with Brooks and actors Lee Grant and Rip Torn; trailer. Insert essay by Ari Aster.
Deaf and Hearing-impaired Friendly? YES; Subtitles: English (feature only)
Packaging: One Blu-ray in Keep case
Reviewed: April 17, 2021
(6484life)

Visit CineSavant's Main Column Page
Glenn Erickson answers most reader mail: cinesavant@gmail.com

Text © Copyright 2021 Glenn Erickson
Here's Marshall Harvey on Defending Your Life: