Larry Karaszewski on
Deep End
The swinging sixties came to a bleakly comic end with Jerzy Skolimowski's undeservedly obscure 1970 British-German coproduction, a strikingly original study of obsession that descends into disturbing psycho-drama. John Moulder-Brown plays a repressed, near-infantile teenage bathhouse attendant who nurses a bizarre fixation with his enigmatic co-worker. No surprise really, considering that co-worker is played by auburn-haired Jane Asher at her most mysteriously seductive. A favorite of director David Lynch, who said, "There's never been a color movie I've freaked out about, except one, this thing called Deep End which had great art direction".
About Larry Karaszewski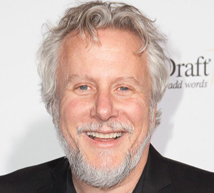 Larry Karaszewski with his writing/directing/producing partner Scott Alexander are best known for writing unusual true stories. They created the hit television miniseries "The People v O.J. Simpson: American Crime Story" for which they won the Golden Globe, the Emmy, the PGA and WGA Awards. They also won the Golden Globe and WGA Award for the film "The People vs Larry Flynt." Other movies include the Oscar winning "Ed Wood" (WGA nomination), "Big Eyes" (Independent Spirit nomination), "Auto Focus" and "Man on the Moon." The team has been inducted into the Final Draft Screenwriting Hall of Fame. Larry is an active Los Angeles cineaste hosting a long running film series for the American Cinematheque. He is also a Governor for writers branch of the Academy of Motion Pictures Arts and Sciences.