Locked and loaded with a decent screenplay, Michael Winner and Charles Bronson acquit themselves well in this brutal 1974 hit that launched a decade's worth of nasty vigilante movies. The lynch-mob formula presents crimes so awful that the audience demands violent retribution. The shock is that this incitement to 'fight back' is not direct right-wing propaganda — vigilantism is glamorized but not endorsed. A fine supporting cast includes Vincent Gardenia, Steven Keats and unexpected treats like Olympia Dukakis and Jeff Goldblum. "Fill your hand!"

Death Wish, 4K
4K Ultra HD + Blu-ray
KL Studio Classics
1974 / Color / 1:85 widescreen / 93 min. / Street Date January 24, 2023 / available through Kino Lorber / 39.95
Starring: Charles Bronson, Hope Lange, Vincent Gardenia, Steven Keats, William Redfield, Stuart Margolin, Stephen Elliott, Kathleen Tolan, Jack Wallace, Fred J. Scollay, Chris Gampel, Robert Kya-Hill, Ed Grover, Jeff Goldblum, Christopher Logan, Gregory Rozakis, Christopher Guest, Paul Dooley, Olympia Dukakis, Al Lewis, Robert Miano.
Cinematography: Arthur J. Ornitz
Production Designer: Robert Gundlach
Film Editor: Bernard Gribble
Original Music: Herbie Hancock
Screenplay by Wendell Mayes from the novel by Brian Garfield
Produced by Dino De Laurentiis, Hal Landers, Bobby Roberts
Directed by Michael Winner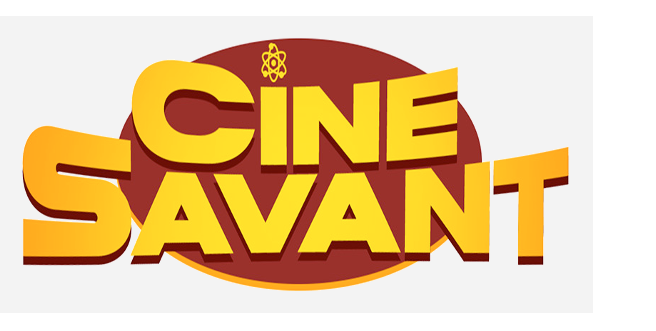 Have attitudes about screen violence changed since 1974?  Back then we dissed Death Wish was upscale exploitation trash, a rigged story that catered to the right-wingers that had previously applauded Joe and Dirty Harry. Worse, the director of Death Wish was Michael Winner, who even then had a low reputation among film students. A typical comment about Winner's recent string of limp, zoom-ridden cinema was that he had an unerring knack for always putting the camera in the wrong place.
Almost fifty years later, we're still not taking back the charge that Death Wish exploits urban fears and glamorizes unacceptable remedies, like encouraging people to carry guns. But it's an accomplished picture, and Winner's direction is not at all bad. Screenwriter Wendell Mayes' work is even better. His credit appears on some great entertainments including CineSavant favorites The Hanging Tree, Anatomy of a Murder and Von Ryan's Express. Mayes finds a different role for Charles Bronson to play, a gifted architect. Bronson must have believed in the script, for he makes an extra effort to portray an upscale everyman. He can't change his gravel voice but he's more expressive than in his Golem-faced action movies.

The first reel punishes the audience with an appalling rape-murder more disturbing than Kubrick's A Clockwork Orange. It was likely the most extreme scene to date in a film released by Paramount Pictures. According to disc commentator Paul Talbot, the attack was originally supposed to take place off-camera. Michael Winner instead billboarded the brutality, to invest every viewer in the vigilante storyline. Audiences looked to the heroic Charles Bronson to exact retribution for the outrage. Bronson's character is initially described as a Bleeding Heart Liberal. Death Wish has him act out the fantasies of Americans convinced that criminal scum is out of control.
New York architect Paul Kersey (Bronson) is very happily married. But after returning from a Hawaiian vacation, his wife Joanna (Hope Lange) and his married daughter Carol (Kathleen Tolan) are attacked by three sick toughs. Carol alone survives, but has lost her mind and must be cared for in an institution. Paul can't cope with the tragedy any more than can his son-in-law Jack Toby (Steven Keats of The Friends of Eddie Coyle). On a work trip to Arizona Paul sees a wild west show for tourists and is lectured in gun-culture philosophy by his client Aimes Jainchill (Stuart Margolin). When he returns to Manhattan, Kersey discovers that the parting gift Aimes gave him is a .32 caliber pistol. The highly illegal weapon is just what Paul needs to begin a reign of vigilante terror.
Paul Kersey is soon staking himself out as bait in parks and on the subway, and killing the muggers that see him as easy prey. His trail of corpses throws the town into a spin. Detective Frank Ochoa (Vincent Gardenia of Moonstruck) plays some intelligent hunches and soon has the respected citizen Kersey on his list of suspects. National media attention takes the investigation in a political direction: the Police Commissioner and the D.A. (Stephen Elliott & Fred Scollay) don't mind if Ochoa stops the vigilante, but they'd prefer that it be hushed up — thanks to 'the vigilante,' violent muggings in NYC have been cut in half.

Audiences in 1974 didn't expect a violent revenge story to take place in such a realistic domestic context: even Clint Eastwood's thriller Coogan's Bluff was skewed in the direction of a Law & Order wish-fulfillment fantasy. What happens to Death Wish's Joanna and Carol is so disturbing that our emotional response is to cheer on Paul Kersey's murderous response. Surprisingly, even as we cheer Paul Kersey, Death Wish does not give vigilantism a blanket endorsement — Kersey's actions only add to the urban chaos. The movie doesn't make the reactionary statement of 1971's Dirty Harry. That influential hit preaches that we're threatened by a plague of civil rights. With its wall of police martyrs, it all but calls for the enactment of a police state.
The wave of vigilante films that followed simplified the emotional equation even further: 'good' Americans should be free to use whatever means necessary to protect themselves, right?
The initial Death Wish does show some intelligent restraint. At first sickened by killing, Paul Kersey gets his kicks from it. He's soon transformed into a Manhattan Clint Eastwood, murdering dangerous criminals right and left. Even when wounded, Paul can't resist returning to the streets to nail some more street scum. They're like potato chips.
The screenplay is careful to depict Kersey as peace-loving. He served in the Medical Corps in Korea as a conscientious objector. He swore off guns after his father was killed in a hunting accident, mistaken for a deer. This 'motivation whitewash' invites sarcasm, as some of us immediately think of Tex Avery's cartoon Field and Scream.

The picture is handsomely produced and well cast. We immediately recognize several bit-part actors. A New York policewoman is an unbilled Olympia Dukakis, who 14 years later would charm us as Vincent Gardenia's wife in Moonstruck. Jeff Goldblum is one of the initial horror-attackers, working hard to be utterly depraved. A patrolman who helps Detective Ochoa cover up an arrest is played by Christopher Guest of The Princess Bride.
The screenplay repeats the conservative argument of Coogan's Bluff, that anyplace in America is preferable to the insane liberal nightmare of New York City. The Arizona businessman calls NYC 'a toilet' and explains that Tucson is a peaceful paradise because everyone carries a gun. [Disc commentator Paul Talbot reports that in 1974, Tucson's crime rate was no better than that of New York.] The show argues that it's no time for liberal blather that the crime problem is too complex for direct action. Death Wish has no misgivings about whipping audiences into a bloodlust frenzy. Paul Kersey happily adopts a righteous Marshall Dillon attitude. Taunting a victim with a promise of a fair fight, he quotes dialogue he's heard from a John Wayne movie: "Fill your hand!"

Death Wish has it both ways — it admires Paul Kersey's actions but does not openly endorse them. The media turn the mystery vigilante into a celebrity, and promote the notion that civilians are being inspired to arm themselves against street crime. Paul overhears some upscale party goers whining that suggests that liberals haven't a clue as to how to fix things. The elected authorities are corrupted into quietly supporting the vigilante — if Detective Ochoa plays things correctly they can ride the improved crime statistics into the next election.
Even with its loaded argument, Death Wish has enough tact to not allow Kersey's crusade to come full circle — a really cheap finale would have him confront the exact same killers that destroyed his family. Obscenely obvious knee-jerk revenge 'closure' is now the norm on most TV crime shows. Remember, it's always Personal.

There's not doubt that Death Wish expressed what Americans were thinking. An elderly lady inspired by the vigilante's exploits boasts to the newscamera about defending herself on the street with a hat pin: "I've been robbed too many times, and I've had enough." Her sentiment pre-echoes the broader mantra of Network two years later: I'm mad as hell and I'm not going to take it anymore!
Death Wish may no longer seem shocking in 2023, now that gun crime is an all-consuming American epidemic, a favored conduit of self-expression for the disillusioned. Heinous rape-murders and mass shootings are fodder for news shows marketed primarily as entertainment. If we sell the video game Grand Theft Auto to children, is there any point to fretting over an old Charles Bronson movie?
---
A sidebar thought: Death Wish held a firm spot in the public consciousness for maybe twenty years, when Charles Bronson's Paul Kersey was the poster boy for self-righteous lone wolf vigilantism. Remember Bernhard Goetz? Practically a Paul Kersey clone come to life, Goetz's actions read like a scene right out of the movie.
Could Paul Kersey have taken on more symbolic status?  Perhaps the film's title should have been just his name, 'Kersey.' Thereby a cult could have formed around a fictional character that the public feels is very real. Over in Philadelphia, they erected a statue to Rocky Balboa, a fictional boxer that people seriously believe represents an American ideal. In today's blurred-reality culture, Rocky might as well BE a real person. Why isn't there a statue of Paul Kersey somewhere in the NYC Subway System, holding his little pistol and smirking in anticipation of bagging his next victim?  →  Bronson's face already looks like a bronze art sculpture. The artwork could include a couple of wounded muggers on the ground nearby. Multi-ethnic, of course.
---

The KL Studio Classics 4K Ultra HD + Blu-ray of Death Wish is touted as a new HDR/Dolby Vision presentation remastered 'from a 4K scan of the 35mm original camera negative.' Blu-rays and 4Ks of urban set-films from the early '70s often look far, far better than what we initially saw on theater screens. General release prints back then could be 3 or 4 generations removed from the OCN. Studios would allow labs to rush out low-quality prints for movies where pristine appearance wasn't essential. I remember this show looking absolutely grungy, green and grainy.
Death Wish on 4K looks like a different movie. Arthur Ornitz's cinematography is consistently attractive, and colorful when the subject matter allows. Nighttime parks are very nicely lit and the subway platforms look appropriately slimy.  *  The only scene we don't understand is when Paul Kersey repaints his apartment in a garish hue. We understand that it's meant to be an overreaction to the tragedy, but aren't architects supposed to have good taste?
Charles Bronson biographer Paul Talbot (Bronson's Loose!) provides an excellent audio commentary packed with information, reporting how Death Wish came together first at another studio and explaining how it launched two decades' worth of exploitative vigilante bloodbaths. Bronson didn't insist on a co-starring role for his wife Jill Ireland — he didn't want her subjected to the abuse Hope Lange absorbed in the rape-murder scene.
The movie broke house records its first week in NYC theaters. Talbot describes audiences that cheered Kersey's every retaliation, shooting after shooting. We observed our share of violent 'audience participation' spectacles in theaters at this time; a couple of the worst resembled Orwellian Five Minute Hates. In subsequent runs of The Wild Bunch, extroverts would shout incitements at the screen: Kill the bitch!
Also on hand is a lengthy interview with writer-actor John Herzfeld, who plays an eminently kill-worthy mugger, unbilled. Herzfeld impressed Michael Winner by personifying the creep in his audition — he was asked to wear his own clothes. Did he mind that the special effect men blew squib holes in his denim jacket, the one with the American flag on the back?
Along with a trailer, a TV spot and radio spots, the extras menu offers ten trailers for other Charles Bronson late-career performance spectacles, westerns (squint) as well as crime movies (no squint).
At Cannon Films ten years later we cut advertising materials for the Death Wish sequels, which struck us as tawdry paycheck generators for Bronson and his chosen directors Michael Winner and J. Lee Thompson. Bronson filmed the last at age 73, when only his hairstyle looked ready to kill. The necessity to increase the violence for each return led to overkill scenes, such as one in which Paul Kersey neutralizes a scummy criminal with a rocket launcher.
Reviewed by Glenn Erickson
---
Death Wish, 4K
4K Ultra HD + Blu-ray rates:
Movie: Good
Video: Excellent
Sound: Excellent -5.1 Surround and Lossless 2.0
Supplements:
DISC 1 (4KUHD):
New audio commentary by Paul Talbot
DISC 2 (BLU-RAY):
Paul Talbot audio commentary
Interview with Actor John Herzfeld
US and UK Radio Spot, TV Spot, Theatrical Trailer (Remastered in 2K).
Deaf and Hearing-impaired Friendly? YES; Subtitles: English (feature only)
Packaging: One Blu-ray in Keep case
Reviewed: January 24, 2023
(6864wish)
*  A Note from contributor 'B': Never having been a New Yorker, I've often wondered how wrong are my movie-informed notions of what living in NYC is really like. I asked 'B' if the prosperous architect Paul Kersey's use of buses, taxis, etc., made sense. Here in Los Angeles, public transporation is practical only along certain narrow corridors.
Eli Wallach once showed up at one of our recording sessions saying he'd taken a long trip on the subway to get there. Is Manhattan really like a Woody Allen movie, where even the biggest stars routine use the sidewalks?  'B's return note amounted to an education:
"Glenn — Eli Wallach believed in the subway (and sometimes buses) so much that in the early 'nineties, he was featured in a Metropolitan Transit Authority ad campaign reminding folks that almost anywhere you might be going, you could get there faster using the subway!
As Charles Bronson seems a fairly prosperous architect in Death Wish, I would imagine that he and Hope Lange own an automobile for weekend trips to the Hamptons or Connecticut or whatever might strike their fancy. It's probably housed in a private garage down the block.
But even back in 1974 Manhattan traffic was pretty rough. It's much simpler for him to take a fairly direct bus or sometimes a cab to work, because during light traffic periods (or any time, really), it is always very difficult to find a parking place. You can park in a lot or parking structure, but these are often full during the day from early on, and it can take a while to get a space in a conveniently located site. It can also take minutes on end to retrieve your car. Top executives — who lived in Manhattan, anyway — at the company where I used to work often got a pretty good perk; a car service would pick them up in the morning and at night drive them home. One of the publishers that I was friendly with had this perk; a few times he let me share his ride.
I would think that Bronson and Lange would have had a car; they just wouldn't have used it to drive to work or to the store. They'd take cabs or buses or the subway.
In the movie, I think Bronson lives at Riverside Drive and 75th Street on the Upper West Side (just five or six blocks from Zabar's!). His office is at 2 Park Avenue (at 32nd Street).
He might take a cab. Or, he could take a bus downtown from Riverside and 75th to Times Square, transfer to a crosstown 42nd Street bus, transfer again to a downtown bus at Park Avenue to reach Park and 32nd Street.
Or, — and this is what I would do — he could walk two blocks east to Broadway, walk a little bit more and get on the downtown 1 train at either 79th or 72nd Street and Broadway; get off at Times Square and transfer to the shuttle to Grand Central, then take the downtown 6 train to 33rd Street and Park. It would have been much faster than a bus. During rush hour the speed would have been competitive with a cab, albeit sans the privacy.
When Hope goes grocery shopping in one of Manhattan's famously cramped supermarkets, she goes to a D'Agostino's at 74th Street and Broadway, just a few blocks from her Riverside Drive apartment. It's now a Fairway, one of the city's best supermarkets. Actually, the one she uses is fairly spacious as this sort of thing goes; in the movie it looks smaller and more oppressive. A fatal story point in the movie is that she has her groceries delivered, as many people still do. I'll bet that Death Wish had an impact on such deliveries for a while.
Most of Death Wish was shot on location here. Mostly in Manhattan, a little in Queens and Brooklyn. I think Chuck shoots his first mugger in Riverside Park, practically adjacent to his apartment house. The Chicago train station looked like Grand Central to me. I wanna say the great Grand Central Oyster Bar is seen at one point." — "B"
Thanks 'B.' I'm gambling that other non- New Yorkers might find this interesting. My entire Manhattan experience was a couple of days in 1998. I unashamedly studied subway maps for minutes at a time, and took pride in not ending up New Jersey.

Visit CineSavant's Main Column Page
Glenn Erickson answers most reader mail: cinesavant@gmail.com

Text © Copyright 2023 Glenn Erickson