Richard Widmark reportedly used his clout to amp up this revisionist western, but the result seems forced at best, and hampered by Universal's TV-grade production values. The sober screenplay brings in good ideas but the execution can't quite hold its own with the more progressive westerns of the genre-changing years 1968-'69. A cast of familiar faces makes much of it look fresh: Carroll O'Connor's venal saloon keeper steals the show, while interesting casting gives us Lena Horne as Widmark's romantic partner.

Death of a Gunfighter
Region B Blu-ray
Powerhouse Indicator
1969 / Color / 1:85 widescreen / 94 min. / working title Patch / Street Date February 27, 2023 / available from Powerhouse Films UK / £15.99
Starring: Richard Widmark, Lena Horne, Carroll O'Connor, David Opatashu, Kent Smith, Jacqueline Scott, Morgan Woodward, Larry Gates, Dub Taylor, John Saxon, Darleen Carr, Michael McGreevey, Royal Dano, James (Jimmy) Lydon, Kathleen Freeman, Harry Carey Jr., Walter Sande, Victor French.
Cinematography: Andrew Jackson
Costumes: Helen Colvig
Art Directors: Alexander Golitzen, Howard E. Johnson
Film Editor: Robert F. Shugrue
Original Music: Oliver Nelson
Screenplay by Joseph Calvelli from the novel Patch's Law by Lewis B. Patten
Produced by Richard E. Lyons
Directed by Allen Smithee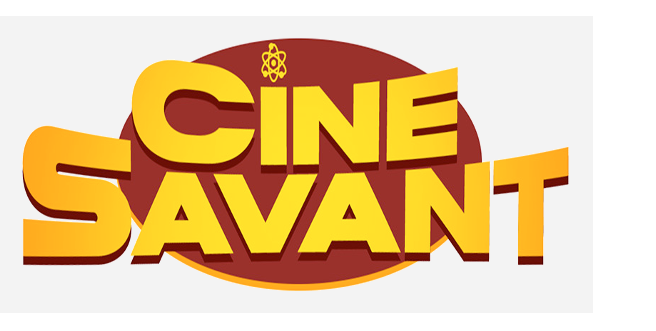 The slow demise of the western received a powerful boost in the late 1960s with the arrival of great work by good directors, some unappreciated, others big box office successes: Hour of the Gun, The Good, The Bad and The Ugly, True Grit, Butch Cassidy and the Sundance Kid and the real game-changer, The Wild Bunch. The makers of Death of a Gunfighter did their best to stay ahead of the trend. The producer is Richard E. Lyons, the man who saved Sam Peckinpah's Ride the High Country from studio butchers, and who went on to make the likeable Mail Order Bride as well as Don Siegel's excellent Stranger on the Run.
But this movie has the earmarks of a Universal Pictures backlot production. Its primary director Robert Totten had worked almost exclusively in TV and star Richard Widmark had the power to override anybody but the studio head Lew Wasserman. The resulting picture plays well enough, but nobody wanted to take credit for it. Thus was invented the famous substitute credit Allen Smithee.

The show combines a town-taming story with a cynical critique of American small-town hypocrisy. It's a star vehicle for Richard Widmark as Cottonwood Springs' longtime Town Marshal, Frank Patch. The burg has advanced far enough to have its own railroad stop, and Mayor Sayre (Larry Gates) operates a noisy horseless carriage. The assembled town council consists of Sayre, businessman Ivan Stanek (Morgan Woodward), retailer Ed Rosenbloom (David Opatoshu), printer Andrew Oxley (Kent Smith), saloon owner Lester Locke (Carroll O'Connor), undertaker Brandt (Royal Dano), Paul Hammond (Walter Sande), a Reverend (Harry Carey Jr.) and a Priest (James O'Hara).
Marshal Patch has been unpopular for years. The overbearing Stanek claims that the gun skills that got Patch the job have given Cottonwood Springs a wild reputation, which now discourages Eastern investment. The truth is that the council is a pack of crooks and cowards. Patch knows where all their skeletons are buried, and several council members consider him a threat. Stanek gets everyone to agree that Patch has to go.
True enough, Frank has too many notches on his gun, including a fresh kill. Town drunk Luke Mills (Jimmy Lydon of nine 'Henry Aldrich' movies) tries to ambush Patch, wrongly convinced that he's sleeping with his wife Laurie (Jacqueline Scott). Stanek, Locke and Mayor Sayre use that crisis to cow the other council members into summoning County Marshall Lou Trinidad (John Saxon) to serve Patch with his pink slip. Patch sends Trinidad packing, with a bruised cheek. Reminding Andrew Oxley that he was promised the job for as long as he wanted it, Patch refuses to budge. That's the cue for the 'decent citizens' to arm themselves. If that's not enough, the craven Locke goads Oxley's emotional son Will (Mercer Harris) into shooting Patch on his own. Will is told that, should trouble arise, a local jury will exonerate him.
The Marshal has personal problems too. He's been carrying on a romance with brothel madam Claire Quintana (Lena Horne) for a decade, and is just getting the idea that he ought to marry her. Patch also advises young Dan Joslin (Michael McGreevey) on his love life — the kid is having difficulties dealing with his landlord's flirtatious daughter, Hilda (Darleen Carr).
Frank Patch is too set in his ways, and too contemptuous of the council, to make peace with his enemies. He's gotten the idea that Cottonwood Springs needs him to keep the irresponsible town leaders in line, and doesn't realize that some of them are ready to shoot him in the back.

Death of a Gunfighter tries to update the western with semi-adult content both political and sexual. Cottonwood Springs is transitioning into the kind of town where Babbitt might live, a place that's barely established yet has dirty secrets to hide. Bigotry and racism are common, with slurs against the Jewish merchant and the Mexican-American lawman Trinidad. When murder is discussed in a town council meeting, the Priest excuses himself. The self-serving Lester Locke has no trouble stirring up gossip slandering Patch as an out-of-control killer. The local bigwigs frequent Claire's cathouse. Venereal disease is mentioned. Sexual impotence is behind the drunken Luke Mills' attempt to kill Patch.
The script also includes a wake and a wedding — classic westerns need rituals. Marshal Patch stumbles into the wake, in sort of a low-key reprise of the end of John Ford's The Informer. When he exits the church, a low angle of the empty street recalls Zinnemann's High Noon. As no Oscar-caliber emotions build up around Marshal Patch, we can see star Widmark blaming director Totten.
The wedding is said to be a first for Hollywood, and is often mentioned as being rather progressive.. Anglo Patch marries African-American Claire Quintana without the slightest mention of their racial difference. But the town is established as a nest of racist bigots, so shouldn't there be some reaction?  *

I don't remember Death of a Gunfighter from when it was new, perhaps due to its forgettable, generic title. But we do recall that Playboy included a photo and a blurb in one of its sexy cinema roundups. Promoting his version of the sexual revolution, Hef didn't miss the chance to emphasize the interracial romance twixt Frank and Claire.
With that 'Death' title we expect a downbeat ending going in. The film wants to be taken seriously as a critique of American values. The problem is that, even with all the adult themes thrown in, it comes across only as slightly rougher than TV product. Director Don Siegel turned the show down, probably realizing that the script wasn't the best. TV director Robert Totten shot most of the movie, all of it with standard TV-style coverage — lots of close-ups and crane shots on the street that say 'Hollywood western.' Each of the distinctive movies mentioned up top finds its own special style, but Death/Gunfighter looks like an episode of Bonanza. The trailer included on Powerhouse Indicator's disc tells the story — it looks exactly like the kind of TV promo parodied in Tarantino's Once Upon a Time in Hollywood.

Richard Widmark would appear to be calling the shots. He gets his signature 'chortle laugh' out of the way in his very first scene. Initial director Totten probably gave up trying to get Widmark on his side. Carroll O'Connor has a ripe old time stealing the show, playing his corrupt barkeep as Orson Welles might play him, goosing every eyebrow-raise and sneering double-take. Most everybody else goes low-key, and several performances are weak. Lena Horne is flat all the way through, delivering her lines in the same velvet purr. Claire Quintana comes to life only when Frank proposes marriage — then we see some life in Ms. Horne's eyes.
John Saxon doesn't bring much to the show either, with his unchanging stare and monotone delvery. The insistence on close-ups without makeup gives us a male cast with unpleasant complexions; poor Kent Smith looked better in films made five years later. Larry Gates must have perfect skin — he looks great. Fans of this era of actors will recognize members of John Ford's stock company and Don Siegel favorites. Michael McGreevey began as a little kid in Day of the Outlaw. Mercer Harris is barely O.K. in an important role, while actress Amy Thompson nails the part of a prostitute who needles her unstable, drunken customer.

The show can't avoid its own TV-movie artificiality. That Universal Western set looks like a relic. We keep looking for modern equipment, and think we've spotted some anachronistic constructions peeking over a the edge of the set, disguised with cargo netting. Some roughhouse fights are staged just as they would have been staged in the 1940s, with obvious stunt doubles. It's supposed to be a hot day in Cottonwood Springs, so everybody's sweating. John Saxon wears decent brownface makeup, but the effect makeup to give him a wound from Patch's punch is just terrible, as is the fake blood.
"I'm okay, it's just a flesh wound!"
All of producer Lyons' westerns center around over-the-hill gunmen. Frank has to don eyeglasses to read, just as did Joel McCrea and Buddy Ebsen, but he's still a deadly marksman. The film's gunplay is messy and random, not the Clean Kills of Hollywood fantasy. It's refreshingly honest to have a gunshot victim agonize and linger for half a day, while concerned folk watch him bleed out. But some gunshot victims keep functioning after being shot once, even twice. Marshal Patch is hit in the upper torso and the thigh, yet is able to mount horses, climb stairs and draw his gun. Yes, Peckinpah's slo-mo perforated buckaroo ballets are just as unrealistic. Unless they're on PCP, people shot almost anywhere typically fall down and stay down, even if they squirm and moan. Here, getting shot through the upper torso means that you look uncomfortable and lurch around a bit more.
---

Powerhouse Indicator's Region B Blu-ray of Death of a Gunfighter is a picture-perfect encoding of this by-passed western feature. In the memory, it tends to be lumped together with Richard Wilson's 1964 Invitation to a Gunfighter, as westerns that entered discussions of what was happening to the genre in the mid-'60s. The clear cinematography does tend to reveal the back-lot tidiness of things … someone had to give Main Street a dusting of litter to keep it from looking like a Hallmark Card. When Frank and young Dan go fishing, it's at a perfect little creek on a Kelly green meadow so perfect it could almost be a golf course. Perhaps Don Siegel turned the project down because of these budget limitations. Made two years earlier, his own TV movie western Stranger on the Run uses impressive distant locations.
The clear audio is an asset, but Oliver Nelson's music keeps introducing a generic theme, played by the string section, that could be for almost any kind of movie.
As we expect, Powerhouse Indicator doesn't slack on the extras. An American disc company would slip D of a G to one of its western commentary specialists, but here we get some good U.K. input and an odd short subject. The dependable Neil Sinyard's featurette addresses the history that led to this show's invention of the 'Allen Smithee' director's credit. The accepted story is that Richard Widmark didn't want Robert Totten's name on the movie, even though Totten directed most of it. That makes us ask, did Widmark really have that kind of clout in 1969?  Was Madigan that big of a success?  When Don Siegel refused credit, that's when Smithee came to be. Initial critics weren't tipped off to the ghost credit, leading to several praising 'that new talent' Smithee, even young Roger Ebert.
Richard Dyer gives us a thorough discussion of Lena Horne's career. Her previous feature was fourteen years in the past, and her next and last feature would be The Wiz. She appeared as a host in 1994's That's Entertainment III. I edited some long-form videos with that film's behind-the-scenes footage. If Horne seemed slightly cold and resentful in her presentation pieces, she came off as just plain angry in material not used. Either just returning to MGM made her blood boil . . . or maybe the filming situation just wasn't to her liking.
A very unusual treat is a 1962 USC Cinema 'group' student film, clearly made as a deal with the industry, featuring volunteer actors Richard Widmark and Whit Bissell. It's a fairly insubstantial ten-minute adaptation of a short story by Ira Wolfert (Force of Evil). Salesman Widmark gets a flat tire on a desert road, and finds himself the target of a sniper. Pro supervisors were Fred Zinnemman, Terry Sanders and Sass Bedig. The idea was that the eleven Student Group directors — all male — could conceivably count the film as hard pro experience, as a way of cracking Hollywood's closed shop policies. Among them are future producer Gary Kurtz (of pictures by Monte Hellman and George Lucas) and future cinematographer John Hora (numerous Joe Dante pictures). Another future cinematographer, Michael Neyman, wrote an article about the shoot that's excerpted in PI's 40-page insert booklet.
The B&W show looks as if it was an experiment that wasn't repeated. Richard Widmark may have made demands on Death of a Gunfighter but the fact that he volunteered to play 'teaching actor,' thrashing about on the desert for a whole day, speaks well for him.
Reviewed by Glenn Erickson
---
Death of a Gunfighter
Region B Blu-ray rates:
Movie: Good
Video: Excellent
Sound: Excellent
Supplements:
Audio commentary with C, Courtney Joyner and Henry Parke
Featurette Man Out of Time with Neil Sinyard
Siren Song Richard Dyer discusses Lena Horne
USC student film Exercise No. One starring Richard Widmark and Whit Bissell, supervised by Fred Zinnemann
Trailer, image gallery
Illustrated 40-page booklet with essay by Paul Duane, an interview with Lena Horne, an extract from Don Siegel's autobiography.
Deaf and Hearing-impaired Friendly? YES; Subtitles: English (feature only)
Packaging: One Blu-ray in Keep case
Reviewed: March 4, 2023
(6891gunf)
*   The cynical bottom line for progressive race politics is the observation that, sure there's a marriage, but how long does it last?  By the letter of the Old Hollywood Code, this is no different than old racist 'miscegenation will not stand' fare like Bird of Paradise.

Visit CineSavant's Main Column Page
Glenn Erickson answers most reader mail: cinesavant@gmail.com

Text © Copyright 2023 Glenn Erickson