"Where were you in '76?" The newest entrant in Criterion's 4K disc club is Richard Linklater's rowdy but affectionate ode to high school nostalgia, Texas-style. It's a Bicentennial summer update of American Graffiti and in just 14 years the entire face of America has changed. Youth idealism is dead and the main rule is to avoid plans made by parents. Linklater's graduation night sticks with kids free to roam on their own and have a wild time. He has a terrific way with performances that include a string of memorable faces that became much better-known, plus a couple of future stars.

Dazed and Confused 4K
4K Ultra HD + Blu-ray
The Criterion Collection 336
1993 / Color / 1:85 widescreen / 102 min. / available through The Criterion Collection / Street Date February 21, 2023 / 39.96
Starring: Jason London, Rory Cochrane, Wiley Wiggins, Sasha Jenson, Michelle Burke, Adam Goldberg, Anthony Rapp, Matthew McConaughey, Marissa Ribisi, Shawn Andrews, Cole Hauser, Milla Jovovich, Joey Lauren Adams, Christin Hinojosa, Ben Affleck, Jason O. Smith, Deena Martin, Parker Posey, Nicky Katt, Renée Zellweger.
Cinematography: Lee Daniel
Production Designer: John Frick
Art Director: Jenny C. Patrick
Film Editor: Sandra Adair
Costume Design: Katherine Dover
Written by
Produced by Sean Daniel, James Jacks, Richard Linklater
Written and Directed by Richard Linklater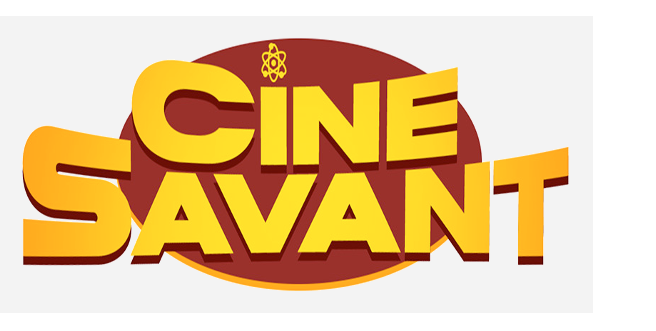 Fans of the 1990s hold this one in high esteem, while those fortunate to grow up in earlier decades will feel sorry for what came to pass for the American youth experience. It's tempting to compare Richard Linklater's serio-comic ode to teen angst and hormones in the mid-seventies with George Lucas's equally affectionate look at the teen traumas of 1962, American Graffiti. Lucas looks back only ten years and Linklater closer to twenty, but in both cases teen culture changed so radically that the initial shock is like looking at an alien civilization. Linklater also uses rock music for a soundtrack, fueling the nostalgia.
An acknowledged master of the free-form spaced-out youth drama, Richard Linklater enjoyed successes with Slacker and Before Sunrise, with Dazed and Confused positioned in the middle. Killer previews saved George Lucas's teen nostalgia movie from Universal's indifference, but the studio didn't remember that episode when the time came to promote Linklater's film. Released when youth comedies were passé, Dazed and Confused was saddled with lame ad campaigns and dumped on the market. That's a shame, because it's a remarkably accomplished ensemble creation. Linklater has perfect pitch when it comes to eliciting natural behaviors from his young, mostly-unknown cast … many of whom quickly became 'knowns.'

It's Graduation Day in a Texas suburb, 1976. The incoming seniors put the incoming freshmen through hazing rituals before the night festivities begin … with everyone searching for the wildest party. It's still an affluent time for Middle America. The boys are into fast cars and aggression. The girls discuss their lot in life, but they still squirm into the tightest jeans they can force over their bodies. It all ends at a midnight bash at the Moon Tower, an all night kegger. Pot abounds and beer flows like water, along with random acts of vandalism and other misplaced, pointless expressions of angst. There are intellectual loners like Mike, Tony and Cynthia (Adam Goldberg, Anthony Rapp & Marissa Ribisi), a clique of teen beauties and a pack of mad paddlers chasing freshman with corporal punishment in mind. Some generous seniors invite freshmen Mitch Kramer and Sabrina Davis (Wiley Wiggins & Christin Hinojosa) for an early entreé into the cool world of High School insanity. Quarterback Randall 'Pink' Floyd (Jason London) rebels against the pressure of his coaches to sign a no-alcohol, no-drugs pledge. To the horror of his varsity pals, he's considering quitting football altogether.
Dazed and Confused drops us unprepared into the world of an upscale 1976 Texas community where the high school kids run free like wild animals. Some original prints are said to have been amended with a disclaimer about drug use. We follow an elite group of trendy slackers in the corpus studentus — those with money to spend and scant parental supervision. The only really questionable aspect is the 'all beautiful' casting: there is hardly an unattractive male in sight or a girl who wouldn't qualify as a model. Many of the kids smoke pot and one local seller is perpetually high. All are committed to beer. The issue of sex is up in the air — obviously some are doing it but the high level of bragging and innuendo tells us that talk is substituting for much of the real thing.

The almost total absence of parents and the law in this town is frightening. The seniors' terror-hazing of the freshmen is not pleasant. For the girls it's icky-humiliating — the newbies just want to be inducted into a desirable level of the social system. For the boys the hazing is downright dangerous, especially with the near-sociopath O'Bannion (Ben Affleck) hefting his paddle like Jack The Freshman Slayer.  ↓  We were always told that even minor drug raps in Texas could be severe; were the ten-year sentences for possession reserved only for blacks and hispanics?  Whether stoned & toking or drunk & open-container-ing, these kids cruise around with total impunity. Reckless driving is a starting point as the kids try their luck at stupid, hazardous stunts: smashing mailboxes with trash cans, and throwing bowling balls from moving cars.

In his commentary, writer-director Linklater proudly points out that he disobeyed Universal's instruction to simply remake American Graffiti, but with nudity. Lucas's 1962 fantasy folds a number of semi-apocryphal folk tales into one magical night that wraps up as a nostalgic fable. Linklater is a definite non-linear, no-moral-lesson screenwriter. Everything in his teens' lives just happens, and nothing is resolved.
More importantly, Dazed and Confused expresses a post-Watergate sea change in teen attitudes. The kids of Graffiti live in an optimistic Kennedy-Camelot bubble, a happiness that would be dashed in November of '63. Many have solid dreams for the future, and others share their parents' values. The kids of Dazed and Confused have few such illusions. They're fully aware of their own ignorance, and don't care. Almost none talk about professional goals; they're too busy rejecting the unappealing plans their parents, teachers and coaches have made for them. They have a blind faith that the consumer perks they love will never stop — the get-high, go cruisin' summer night lifestyle.

Linklater has assembled a fun group of teen actors. They represent interesting individuals as opposed to Graffiti's affectionate stereotypes. Some seem too articulate about their personal dilemmas, even the liberal arts nerds and the rebellious feminist theorists. The kids in the nerd car debate issues as do other Linklater characters, charmingly in the case of Before Sunrise and obnoxiously as in Waking Life. As became a Thing with 1990s character dialogue, teens debate the finer points of pop cuture. The argument to end all arguments is about the implications of Gilligan's Island as a male fantasy. We almost expect Quentin Tarantino to wander in and offer his two cents on the Ginger vs. Mary Ann controversy.
We much admire Linklater's knack for eliciting natural, engaging performances. With zero experience, local boy Wiley Wiggins is both adorable and expressive as the freshman having a wild night, hangin' with the big guys and avoiding the hazing paddles. Ben Affleck is (whattaya know) spot-on as a belligerent goon waxing enthusiastic over his illusions of power. Fans adore Matthew McConaughey's older car nut; to us the character seemed too much of a graft from Graffiti. Adam Goldberg is amusingly neurotic, especially his late-night need to assert his masculinity against bully Nicky Katt.

The featured young women seem altogether too old, experienced, beautiful and calculating — but I'm assured by those closer to Texas culture that they're accurate creations. Parker Posey stands out in this light; she made an early career of the type. A close look will reveal Milla Jovovitch (The Fifth Element) as a mostly silent beauty — that's what I mean by the girls being a bit too attractive. Most of the kids are likeable and some are too cute for words, like freshman girl Christin Hinojosa. The implied leading man Jason London rebels against his coach's demand for an ethics pledge he doesn't believe in. Linklater isn't interested in closure for these dilemmas. Graffiti ended with final words for all, even if the future meant doom in Vietnam. The Dazed and Confused kids no longer believe that their problems even have solutions.
The disc extras explain that Linklater wisely dropped one unnecessary theme. A teacher makes a last-minute remark about the lack of perfection in our nation's Founding Fathers. Later on we get glimpses of a pair of statues that have been painted with the faces of the rock group Kiss. In the deleted scenes we learn that the statues have been looted from the front of a bank. The reason the cops detain the kids on the football field at the end is because the statues are in the trunk of their car. It's the kind of symbolic detail that Linklater avoids elsewhere in the movie.
---

The Criterion Collection's 4K Ultra HD + Blu-ray of Dazed and Confused 4K is a new 4K digital restoration of the director's cut, supervised and approved by the filmmakers. The picture is far richer than the VHS tapes we first saw; viewers with full Dolby Vision HDR capability will be able to appreciate the enhanced contrast range.
The soundtrack is a fabulous mix tape of '70s sounds, and the sound mix makes the show into a veritable concert. Some of the cues are obvious (Alice Cooper's "School's Out") and the satisfying playlist never stops: Aerosmith, Alice Cooper, Deep Purple, War, Lynyrd Skynyrd, Peter Frampton, Ted Nugent, Foghat, Black Sabbath, ZZ Top, KISS, Steve Miller and more.

The extras duplicate those for the 2006 Blu-ray, starting with director Linklater's intelligent commentary. A 50-minute docu first shown on AMC cable combines new interviews, behind the scenes footage and an outdoor screening/cast reunion from 2003. Other video extras are more on-set interviews, BTS footage, tons of audition and reunion footage, and a long list of deleted scenes. The fat booklet has essays about the film and its music, plus a large section of pre-shoot Linklater correspondence to his actors to get them into his 'creative space.' His detailed character sketches for the various teens make amusing reading in themselves.
Also repeated is a poster insert, an original design different from the lousy one I remember in the newspaper ads. The package sleeve, folding double disc holder and booklet are designed to mimic a high school yearbook and loose leaf binder filled with graffiti and doodling. It's perhaps appropriate but doesn't make anything easy to read!
The original trailer stresses the film's "kids going nuts" aspect.
Reviewed by Glenn Erickson
---
Dazed and Confused 4K
4K Ultra HD + Blu-ray rates:
Movie: Excellent
Video: Excellent
Sound: Excellent 5.1 surround DTS-HD Master Audio
Supplements:
Audio commentary featuring director Linklater
Documentary Making 'Dazed' by Kahane Cooperman
On-set interviews and behind-the-scenes footage
Footage from the ten-year-anniversary celebration
Audition tapes, deleted scenes
Trailer
Illustrated 70-page insert booklet with essays by Kent Jones, Jim DeRogatis, Chuck Klosterman; recollections from cast and crew, character profiles
Original Frank Kozik poster reprint.
Deaf and Hearing-impaired Friendly? YES; Subtitles: English (feature only)
Packaging: One Blu-ray in Keep case
Reviewed: February 12, 2023
(6876daze)

Visit CineSavant's Main Column Page
Glenn Erickson answers most reader mail: cinesavant@gmail.com

Text © Copyright 2023 Glenn Erickson