Finally, a horror shocker that needs to make no excuses! Harry Kümel's interpretation of the Elizabeth Báthory legend excels in all departments and succeeds in each of its aims. Erotic Eurohorror meets Sternbergian visual decadence, making a vivid (and bloody) statement about classic screen exoticism. Given the full glamour treatment, silky Delphine Seyrig is striking as the deceptively congenial vampire queen. It's a rare throwback to the beginnings of erotic Eurohorror — sex and death, together again! Blue Underground takes the leap to 4K Ultra HD and stacks the extras with key interview content, and a soundtrack CD.

Daughters of Darkness
Ultra-HD + Blu-ray + CD
Blue Underground
1971 / Color / 1:66 widescreen / 100 min. / Le Rouge aux Lèvres, Les Lèvres Rouges Street Date October 27, 2020 / 59.95
Starring: Delphine Seyrig, John Karlen, Danielle Ouimet, Andrea Rau, Paul Esser.
Cinematography: Eduard van der Enden
Film Editors: Denis Bonan, Gust Verschueren
Original Music: François de Roubaix
Written by Pierre Drouot, Harry Kümel, Jean Ferry
Produced by Paul Collet, Henry Lange, Luggi Waldleitner
Directed by Harry Kümel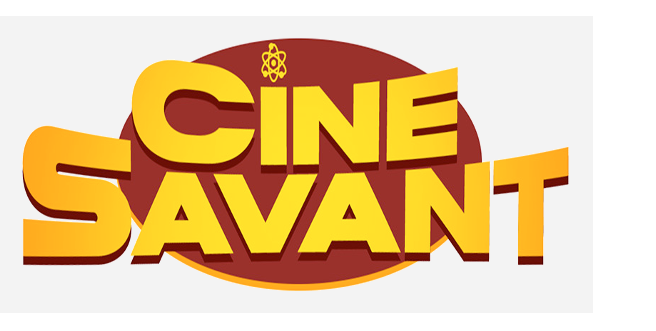 This reviewer is a great fan of the early Eurohorror efforts that around 1960 bathed screens with morbid visions more openly erotic than the Hammer hits that ignited the horror boom. More often than not Mario Bava and others focused on a female star with a difficult-to-describe exotic appeal – Barbara Steele, Scilla Gabel, Daliah Lavi. The character could be a helpless victim or an evil succubus. Rhapsodizing in an essay about 'The True Confessions of Shy Eunuchs in the Brothels of Art,' critic Raymond Durgnat stated that being transformed into a revived corpse only enhanced Barbara Steele's sex appeal.
Ten years later Belgian director Harry Kümel was given an opportunity to make a horror film in color on a reasonable budget, provided it showcased enough violence, blood and sex to compete in the commercial market. Kümel had already gained some attention with Monsieur Hawarden, an unusual period drama about a murderess who escapes detection by passing as a man. Everything went right for this new horror picture, especially when the star Delphine Seyrig accepted the starring role. The fascinatingly beautiful Seyrig had made several top pictures (Last Year at Marienbad & Muriel by Alain Resnais, Accident by Joseph Losey, Stolen Kisses by François Truffaut). The actress wouldn't seem in need of a horror film for her résumé, but she was fond of odd projects both experimental (Jeanne Dielman, 23 quai du Commerce, 1080 Bruxelles) and political (Mr. Freedom).

The story is a classic vampire tale, minus some of the gothic trappings: no midnight coach rides to creepy castles. On their way to England, Newlyweds Stefan and Valerie (John Karlen and Danielle Ouimet) enjoy the privacy of a train compartment. But a delay forces them to spend at least one night in an off-season hotel on the beach at Ostend. The hotel's only other guests are the mysterious, dazzlingly elegant Countess Elizabeth Báthory (Delphine Seyrig) and her openly sensual secretary Ilona (Andrea Rau). The Countess solicits the newlyweds' company, and Ilona catches Stefan's attention. As it happens, the moody Stefan is in no rush to introduce his new wife to his mother in England, and delays their departure. Venturing into town, they witness the crowd around a slain young woman. Back at the hotel, under the influence of their fellow guests, the new bride and groom are drawn into a bizarre trap of sex and death. Stefan's personality turns cruel and deceitful as he is seduced by Ilona. The Countess eyes Valerie as a replacement for the too-hungry Ilona. A little sexual chemistry and a lot of charismatic (supernatural?) influence later, this foursome enacts a particularly morbid annihilating melodrama.
One can't watch Delphine Seyrig in Daughters of Darkness without thinking of Marlene Dietrich and Josef von Sternberg. Although Kümel's elegant picture doesn't directly imitate Sternbergian camera stylings — no preoccupation with diffusion and other visual veils of mystery — the attention to wardrobe, makeup and overall design indicate that the director put a great deal of work into the look of the film. Everything on view suggests effortless beauty; several costumers and makeup people are credited. Seyrig's measured smiles, delicate gestures and too-solicitous graciousness are hypnotic in themselves. This vampire greatly enjoys her undead life (of 3- or 4 hundred years?) and takes everything in stride, even bloody carnage on a tiled bathroom floor.
Kümel and his collaborators give us a horror picture with a look like no other. Dark and overcast outside, the empty beach hotel at Ostend seems a gateway to the next world. Countess Báthory's arrival is a stunning visual — a stylish vintage car, low-slung and rounded, cruises up to the hotel entrance in the center of a long curved colonnade. The car is a pre-war coupe, the kind admired by Billy Wilder in Mauvaise Graine and offered as the epitome of sophistication in Alain Resnais' Stavisky. The enormous hotel interiors are brightly lit, colorful and lavish, all expansive carpets, clusters of sofas and wide staircases. The place is empty save for the four guests and the one desk clerk (Paul Esser), who seems to recognize The Countess from years before.
Ms. Seyrig is the stellar attraction. Second-billed John Karlen is almost forty but passes for ten years younger. His Stefan seems an unreliable spouse from the beginning, deceiving Valerie about his fear of his mother, showing too much interest in the murder and far too much interest in Ilona. When he unaccountably turns sadistic with his new wife we don't know what is up, and must presume that the influence of the vampire women is warping his personality, to drive a wedge between the newlyweds.

It's a strange locale, this luxury hotel. Its condition is impeccable condition, but with no visible maintenance staff keeping things so neat and tidy. You'd think with so few guests the management wouldn't leave all the lights burning in the grand halls. Luxury hotel lobbies are formal/casual places where interpersonal contacts can be made. Well-dressed strangers might exchange pleasantries, or perhaps form casual associations. We assume that Báthory and Ilona operate in many ways; perhaps Ilona has has worn out their welcome in Ostend, with her killings of local schoolgirls. Countess Elizabeth seems quite carefree, unconcerned that a Dr. Van Helsing type might be lurking about. Báthory's advantage is her hundreds of years of experience avoiding detection. A Spanish saying offers an opinion about the nature of The Devil: he isn't so malicious and cunning just because he's the Devil, but simply because he's so old.  "Más sabe el Diablo por viejo que por Diablo."
The other two women in this soft erotic vampire tale are orchestrated for contrasting visual appeal. Tall, blonde Valerie falls under the influence of the Countess the moment her attachment to Stefan begins to crumble. Andrea Rau's Ilona is the most overtly sexual of the four, a smoldering vixen behind dark eyes and short dark hair. It's said that Kümel wanted someone with a 'passive' erotic appeal and the visual impact of Louise Brooks, and what he got was a woman with an intensely wanton attitude that says, "I'm trouble, come destroy yourself with me."  Rau is no Louise Brooks, and her allure is on the blatant side. When she pauses on the stairs to catch Stefan's eye with parted lips, we wonder why Valerie doesn't throw something at her, or scream in protest.
Daughters of Darkness doesn't bog down in the mechanics of vampirism, although an event or two rhyme with standard convention. Neither Elizabeth nor Ilona brandish fangs but they relate to their potential victims in terms of the warm blood flowing through their their veins: lust / love / hunger at first sight. No distinction is made between sex allure and vampiric hypnotism. Kümel doesn't waste time re-establishing vampire lore. No spokesperson character is charged with 'explaining' everything that's going on; perhaps it's assumed that viewers not hip to the undead jive are just there for the skin anyway. The film is softcore yet seems more intense than most erotic horror films of its year. Too many low-budget vampire pictures of the permissive '70s merely found new ways to make nudity and sex scenes boring, and even Hammer embarrassed themselves when they turned to limp girlie-show displays. But Harry Kümel achieved this minor masterpiece of horror by reaching back into the history of cinematic eroticism. The 'ageless' Elizabeth Báthory might as well be a movie star from a long-gone era.
---

Blue Underground's Ultra-HD + Blu-ray + CD of Daughters of Darkness is one beautiful presentation. The show has been out on disc numerous times, cut and uncut, with different transfer treatments and language choices. This transfer was supervised by director Kümel, who is now 80. As the box text proudly proclaims, this new encoding has been scanned in 4K from a long-lost original 35mm camera negative. It carries Dolby Vision HDR, and for its very active stereophonic mix, Dolby Atmos.
The image is simply beautiful, incredibly sharp and with new color values visible in scenes previously dark and murky, like the range of blues and purples inside the newlyweds' train compartment. Kümel occasionally 'fades to red' instead of black, transitions that are are clean and smooth. They make us laugh to remember how the reds in old VHS tapes bloom-distorted when given the slightest over-tweaking.
One doesn't expect to see a 50 year-old Belgian horror movie used as a home theater system demonstration disc, but Daughters of Darkness qualifies. It's a sure bet that even the Blu-ray copy looks better than most screenings back in 1971 when the show was new.

Blue Underground's long list of extras include older commentaries and extras, plus a new track from Kat Ellinger, who wrote an entire book on just this one movie, Devil's Advocates: Daughters of Darkness. There are no uncertainties in Kat's informative musings, and she has something interesting to say about the film's every aspect. When she begins with a history of vampire lore and filmic precedents, her thoughts are firmly attached to the show we're watching.
We also get to see an alternate opening sequence that uses a song not heard in the original film. The trailers included give us a couple of well made European coming attractions, very arresting. A full list of extras is below.
The three-disc set comes in a sleeve with a lenticular 3-D image (Seyrig just doesn't look like herself in that particular poster art). In addition to the second Blu-ray disc (with all the same extras), a music CD contains the very good soundtrack score by François de Robaix (Le Samouraï, The Old Gun). The discs are all listed as Region-free.
Reviewed by Glenn Erickson
---
Daughters of Darkness
Ultra-HD + Blu-ray + CD rates:
Movie: Excellent
Video: Excellent
Sound: Excellent English: Dolby Atmos; English: 5.1 DTS-HD; English: 1.0 DTS-HD; French: 1.0 DTS-HD
Supplements: Three audio commentaries: Co-writer-Director Harry Kümel; John Karlen with David Del Valle, and (new) Kat Ellinger. Interview Featurettes Locations of Darkness with Harry Kümel and Co-writer-Co-producer Pierre Drouot; Playing the Victim with Danielle Ouimet; Daughter of Darkness with Andrea Rau. Trailers, radio spots, Alternate U.S. Main title sequence, poster and Still gallery. Illustrated insert booklet with essay by Michael Gingold, plus CD soundtrack by François de Robaix.
Deaf and Hearing-impaired Friendly? YES; Subtitles: English SDH, French, Spanish, English for French Audio (feature only)
Packaging: One Ultra-HD disc, one Blu-ray and one CD in keep case with lenticular 3-D cover art.
Reviewed: October 2, 2020
(6381daug)

Visit CineSavant's Main Column Page
Glenn Erickson answers most reader mail: cinesavant@gmail.com

Text © Copyright 2020 Glenn Erickson