It's a Larry Blamire film, and it's composed of entirely NEW and UNIQUE elements: a lonely mansion, strange servants, the reading of the will, weird heirs, death threats, snoopy reporters, a midnight seance, mysterious locked rooms, the clutching hands of a phantom menace, and the ultimate terror, Kogar the mighty ape. All new, right?  This 'nothing you've ever seen before' is performed by Blamire's nimble acting clan, all competing to immortalize some of the silliest dialogue ever written. Two versions of the screwball-nostalgic farce are present on this special edition disc, along with the usual disturbingly offbeat selection of Blamire extras.

Dark and Stormy Night
Blu-ray
Hydraulic Entertainment
2009 / B&W / 1:85 widescreen / 93 min. / Street Date June 1, 2020 / available here online but see more information below.
Starring: Daniel Roebuck, Jennifer Blaire, Fay Masterson, Dan Conroy, Brian Howe, Christine Romeo, Andrew Parks, Jim Beaver, Kevin Quinn, James Karen, Alison Martin, Larry Blamire, Bruce French, Trish Geiger, H.M. Wynant, Robert Deveau, Betty Garrett, Mark Redfield, Tom Reese, Bob Burns, Marvin Kaplan, Susan McConnell.
Cinematography: Anthony J. Rickert-Epstein
Film Editor: Bill Bryn Russell
Original Music: Christopher Calliendo
Produced by Trish Geiger, Michael Schlesinger, Sara Van der Voort
Written and Directed by Larry Blamire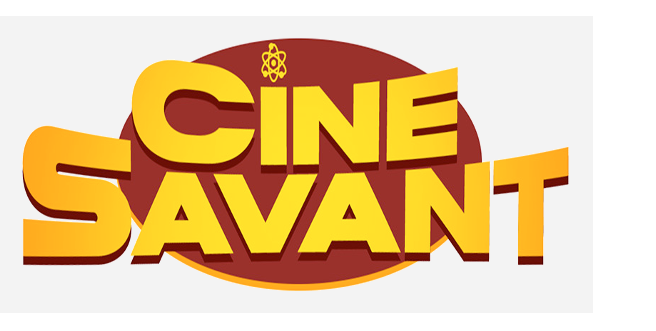 They warned us, but we didn't listen. After our notorious review of Larry Blamire's movie parody/homage epics Trail of the Screaming Forehead and The Lost Skeleton Returns Again, overwhelming public demand forces us to examine an altogether different Blamire item that arrived between those two horror-fantasy takeoffs, 2009's Dark and Stormy Night. If you liked the auntie campicks campy antics of those other gems, this spooky-house comedy should feel like more of the same. The openly 'wacky' style is also tangentially related to producer Mike Schlesinger's DVD compilation The Misadventures Of Biffle And Shooster!, about a faux-vintage comedy duo whose names at the moment escape me.

Larry Blamire's trail of cinematic achievements are a matter of public record. The multi-talent wrote and illustrated underground comics before moving into acting and direction, first on the stage and then in film. His The Lost Skeleton of Cadavra arrived in 2001, acquainting the midnite movie and DVD generation with the farceurs, lampooners and merriment-makers of his talented stock company. A big part of the fun of a Blamire show is watching these funny people navigate the kitschy-campy-squirrelly dialogue, distilled from a million nights' worth of inane non-sequiturs from strange old movies.
All our favorites are back in this happy pastiche-takeoff of creaky old haunted mansion tales. Pay no attention to the malicious rumors, as Dark and Stormy Night was not derived from the novel written by Snoopy the Dog. Drawing-room mysteries set in creaky mansions can be divided into genuine hauntings (The Haunting), who-dunnits (Murder in the Blue Room), droll comedy-horror (13 Ghosts), droll almost-comedy Vincent Price horror (House on Haunted Hill)… and… and… the main highway of creepy house tales, the 'reading of the will' mystery with a manse-ful of suspects and perhaps an extra murder here and there. The latest winner in that category is last year's Knives Out, but the basic idea must have begun back in the 19th century. More than half of detective stories seem to take place in the 'old house' setting, and of course there's Clue, both the board game and the eventual movie.

So naturally Dark and Stormy Night plays fast and loose with audience familiarity. Blamire's screenplay sticks at a dozen ridiculous characters into the 'conservatory' and feeds them the kind of preposterous dialogue that knows it's silly and is damn proud of it. The five or six legitimately interested parties to the reading of the detested Sinas Cavinder's will are present, either gloating about their expected inheritance or scheming to knock off relatives between them and the loot.
Get ready, because they all have funny names. Primary heir Burling Famish, Jr. (Brian Howe) sneers and chortles and drinks Brandy. His wife Pristy (Christine Romeo) vamps about wearing elegant jewelry, waving a cigarette holder. The tremulous Fabasha Fanmoore (Fay Masterson) is concerned about death threats. Her nervousness is amplified by the doddering, bigmouthed Seyton Ethelquake (James Karen), her uncle. The utterly superfluous family bookworm is Ray Vestinhaus (Larry Blamire).
Other 'interested parties' are the quiet but stealthy Teak Armbruster (Kevin Quinn), the pompous bore Lord Partfine (Andrew Parks), the annoyingly nosy spiritualist Mrs. Cupcupboard (Alison Martin), the Hemingway-ish big game hunter Jack Tugdon (Jim Beaver), and shady, sharp-tongued Dr. Van Von Vandervon (H.M. Wynant). Barging in for the reading of the will are a pair of nervy, bickering reporters, 8 O'Clock Farraday and Billy Tuesday (Daniel Roebuck & Jennifer Blaire), accompanied by a wisecracking good egg of a cabbie, Happy Codburn (Dan Conroy).

The butler Jeens (Bruce French) and maid Jane Hovenham (Trish Geiger) harbor secrets of their own, and the seemingly psychopathic cook Archie Folde (Robert Deveau) is a tad too attached to his meat cleaver. A special secret performer (shh!) portrays the horrifying Cavinder Phantom, while actress Susan McConnell's part is also a semi-secret. Name cameos or almost-cameos are contributed by comedian Marvin Kaplan (Gunny Gunny Luck Cakes), veteran tough guy Tom Reese (Inspector Riley), the beloved Betty Garrett (Mrs. Hausenstout), and an understandably unrecognizable Bob Burns.
"WHO will be the Next to be NEXT?"
Believe it or not, the dense screenplay for Dark and Stormy Night keeps all of these characters straight. Each is given a full ration of indigestible dialogue, and a memorable scene or two in which to chew it. The show is an extended comedy skit sustained by goofy nostalgic fun and the aforementioned scene-stealers with nutty characters to keep straight.

The comedy spins incredibly corny variations on vintage gags: the bookcase that's a secret passageway, the mysterious tenant locked in a room and fed through a grate, and the requisite switch in the power room that might 'blow us all to atoms.' The disembodied head of the goofy Gunny Gunny Luck Cakes floats over the Cavinder seance, and naturally declines to dispense any useful information. A hallway displays a half-dozen portraits of Cavinder ancestors (beautiful 'House of Usher'– style paintings by Cortney Skinner) with the requisite removable eye-holes. And don't forget that old favorite, a room that is suddenly plunged into darkness. It's no spoiler; we KNOW that will definitely interrupt lawyer Farper Twyly's (Mark Redfield) reading of the will.
Blamire is a master of wacko nonsense dialogue. His comedy zingers rummage through burlesque jokery, Abbott & Costello word games, dead-on parodies of arch movie writing, and foolish tongue twisters:
"Remember we should all stay together… All right, let's split up."
"Like the Cantonese walking goose, one does not tell until it's time."
"If you can't give us a description, can you at least tell us what he looked like?"
"Better to be a trophy than atrophied."
And of course there are psychological 'trigger phrases' that will supposedly unmask a psychotic killer:
He: "Let the puppy go." She: "Come to Nana."
In context, repeated ten times, that exchange almost sounds pornographic…

We're quite impressed by the production aspect of Dark and Stormy Night. The costumes are imaginative, especially for the weirder characters. One wears an eggbeater around her neck and has a doll's head growing out of her shoulder. Ambitious, effective miniatures represent the Cavinder mansion and the taxi drive up 'the dark and stormy road.'
The sets for the mansion interiors are absolutely lavish. In BTS video we see rehearsals in half-constructed rooms, so it looks as if the producers built everything… In any case, I doubt there are many standing sets of this kind left in Hollywood. The show at all times looks like class goods, whether creeping down narrow hallways or displaying the assembled schemers, suspects and dopes in wide shots. Aiding in the fun is an adroit orchestral score by Christopher Calliendo, which tracks the comedy hijinks and provides some romantic mystery themes. The main title music launches the show on a high note.
Larry Blamire's players form a chummy ensemble. They feel like old friends, or a favorite Little Theater company. Every joke is played to the audience, inviting us to join in the fun. The players are experienced pros, many of them busy in straight TV work. That professionalism and the relatively high production sheen make Dark and Stormy Night the most general-audience pleasing Blamire film I've seen to date.
---

Hydraulic Entertainment's Blu-ray of Dark and Stormy Night is in glorious HD B&W, encoded with a surround sound audio track. A second color copy is on the disc as well, but in standard definition. I checked out the color version, which looks fine. But they're right, the intended B&W version looks correct. They've given the show a handsome shot-on-film look. When the Phantom arrives, he or she looks properly spooky in textured black velvet.
The extras equal those on Hydraulic's previous 'Screaming Forehead/Skeleton Returns' disc presentation. Blamire gives himself a relatively minor role this time around, perhaps because directing such a large cast on camera all at once requires even more concentration — it can't be easy to finesse the timing on those intentionally awkward stage waits and odd miscues. The making-of featurette allows the cast to stretch their egos a bit, and demonstrates their versatility as individuals. This bunch seems capable of most anything, like the actors in the original movies that were such experts at selling stereotyped roles.
Blamire works off excess creative energy with what he calls 'Reanimated Movie Classics,' old films re-written and re-voiced a la What's Up Tiger Lily?   I think I've seen the original short subject that Blamire transformed into The Girl in the Clock. It was pretty weird as well.
These remastered new Blu-rays of the Blamire oeuvre are available at the Hydraulic Entertainment Store. This special edition Blu-ray is being offered in signed and unsigned editions. My review copy is another edition that comes with a set of baseball-like color Trading Cards illustrating the rogues' gallery of Cavinder ancestor portraits. The backs of the cards confect mini-critiques for each fictitious Cavinder. But no batting averages.
Reviewed by Glenn Erickson
---
Dark and Stormy Night
Blu-ray rates:
Movie: Good
Video: Excellent
Sound: Excellent
Supplements: Commentary track with Larry Blamire and cast; a second full-color version of Dark and Stormy Night in Standard Def; two 'Reanimated Movie Classics,' Curse of The Droptraus and The Girl in the Clock; Trish Geiger behind-the-scenes documentary; trailer.
Deaf and Hearing-impaired Friendly? N0; Subtitles: None
Packaging: One Blu-ray in Keep case
Reviewed: June 25, 2020
(6296dark)

Visit CineSavant's Main Column Page
Glenn Erickson answers most reader mail: cinesavant@gmail.com
Text © Copyright 2020 Glenn Erickson