Haven't yet seen all the best old-school vintage naval combat epics?  This color & 'scope thriller has a terrific cast of Brit stars and up-n-comers, can boast excellent visuals and is historically accurate. Alec Guinness captains a ship during the Napoleonic Wars, and finds his duty complicated by a psychopathic top officer (Dirk Bogarde) who usurps authority and sees the crew as fresh meat for his sadistic ideas about discipline. All the tech and art credits are top-tier, plus we get nice supporting perfs from the likes of Anthony Quayle, Nigel Stock, Maurice Denham, Victor Maddern, Tom Bell, and Murray Melvin.

Damn the Defiant!
Blu-ray
Viavision [Imprint] 136
1962 / Color / 2:35 widescreen / 101 min. / Street Date June 29, 2022 / H.M.S. Defiant / Available from Viavision / Australian 34.95 / and Amazon US / 34.95
Starring: Alec Guinness, Dirk Bogarde, Maurice Denham, Nigel Stock, Richard Carpenter, Peter Gill, David Robinson, Robin Stewart, Ray Brooks, Peter Greenspan, Anthony Quayle, Tom Bell, Murray Melvin, Victor Maddern, Bryan Pringle, Johnny Briggs, Brian Phelan, Toke Townley, Walter Fitzgerald,Joy Shelton.
Cinematography: Christopher Challis
Art Director: Arthur Lawson
Film Editor: Peter Hunt
Original Music: Clifton Parker
Screenplay by Edmund H. North & Nigel Kneale from the novel by Frank Tilsley
Produced by John Brabourne
Directed by Lewis Gilbert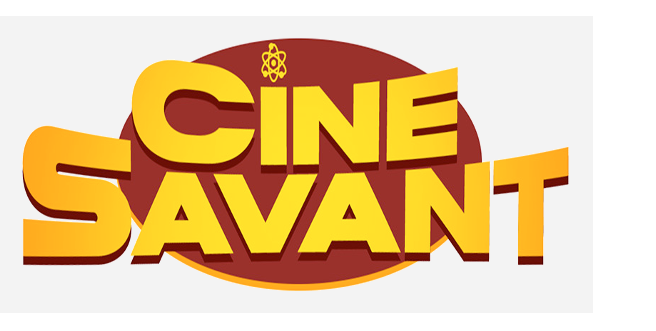 Decent epic movies about naval battles are few and far between, mainly because they can't be done on the cheap. There are the Gable, Brando and Gibson versions of Mutiny on the Bounty, a handful of Errol Flynn pictures, and Warner's Captain Horation Hornblower. In 1962 came Peter Ustinov's prestigious Billy Budd and this handsome John Brabourne production, Damn the Defiant!
If it's about a ship, put an Exclamation Point on the Title!
Filmed in England and in the Spanish port of Alicante, Damn the Defiant!  is a follow-up to Brabourne's successful WW2 naval battle saga Sink the Bismarck!  The producer reassembled practically the entire creative team from that 20th Fox show: Lewis Gilbert (a top Brit director for Carve Her Name with Pride), screenwriter Edmund H. North (The Day the Earth Stood Still), cinematographer Christopher Challis (Battle of the River Plate), editor Peter Hunt (Dr. No), composer Clifton Parker (Night of the Demon), art director Arthur Lawson (The Red Shoes) and miniature effects whiz Howard Lydecker (Fair Wind to Java).

Columbia's involvement insured that Brit talent 'owing' the studio a performance could be tapped to fulfill contractual obligations. This accounts for Oscar-winner Alec Guinness signing on. Both he and Anthony Quayle filmed this movie during a hiatus in the years-long schedule for David Lean's Lawrence of Arabia. As explained by disc contributors Kim Newman and Sheldon Hall, Guinness insisted that Dirk Bogarde be hired, clearly wanting to play opposite a worthy actor. Guinness later thought the film unworthy of his talents, which seems odd — Damn the Defiant! compares very well with some of the actor's non-David Lean assignments of the 'sixties.
For attention to everyday detail on one of Her Majesty's warships, only Billy Budd and 2003's Master and Commander: The Far Side of the World are as noteworthy. Good use is made of a functioning seagoing vessel, and more than half of the show is filmed out in the weather. Maybe Steven Spielberg should have relocated the Jaws shoot to Alicante. The weather certainly seems more cooperative than Cape Cod.

It's the late 1790s, and Captain Crawford (Alec Guinness) is pleased to have a new ship — H.M.S. Defiant — and a new mission. He meets with Admiral Jackson (Walter Fitzgerald), bids adieu to his wife (Joy Shelton) and takes his 12 year-old son David (Harvey Robinson) in tow to serve as a midshipman: at sea they can no longer be father and son. Crawford's executive officer Lieutenant Scott-Padget (Dirk Bogarde) efficiently obtains needed sailor recruits by pressing them (legal kidnapping) from dockside pubs. Crawford and Scott-Padget soon clash. It's not a casual dispute. The well-connected Scott-Padget repeatedly oversteps his authority. Convinced that he's always right, he undercuts the Captain's orders, ignoring those don't suit him. He's also a sadist, and always looking for an opportunity to have a crewman flogged.
When the frustrated Crawford tries to discipline his Lieutenant, Scott-Padget resorts to treachery. He entreats the Senior Midshipman Kilpatrick (Nigel Stock of The Great Escape) to frame young David for petty infractions, so as to justify daily whippings. The boy is soon in terrible physical shape. Crawford doesn't know what to do with Scott-Padget — the man questions and resists his every decision, undermining his command.
The crew is aware of it too. Sailors Vizard, Grimshaw and Evans (Anthony Quayle, Brian Phelan, Tom Bell) are organizing a protest to coincide with a wider seamen's strike originating at Spithead, a legitimate, much-needed petition against cruelties and injustice in The Queen's Navy. The command conflict aboard Defiant plays into their fury, what with Kilpatrick, serving as Scott-Padget's lackey, forcing them to eat worm-infested food, Potemkin– style.

Guinness and especially Bogarde are excellent in their roles; Guinness's discontent with the finished film may have sprung from a feeling that Bogarde's part was better. If a weakness is present it's that the cut-and-dry conflict doesn't come to a satisfactory dramatic conclusion. The Captain and his Exec never have a fully clash, exchange honest truths or better understand one another. The show opts to be more realistic, sticking with the formalistic nature of the rank hierarchy on a navy warship. The irony is that Scott-Padget does appear to be correct when he challenges Crawford's decisions. But are Scott-Padget's infuriating provocations responsible for Crawford's inability to concentrate on the mission?
Frankly, their conflict is really universal in nature. Anybody who has worked in a competitive environment (academia!) knows EXACTLY what's going on in Damn the Defiant!
The interplay with the historical  'Spithead strike'  is well done, and gives good scenes to several actors playing crewmembers. The disc commentators are of the opinion that English film companies purposely avoided 'unconstructive' stories about historical mutinies, and this one is handled with kid gloves. The Queen's Navy isn't bad, only sadists like Scott-Padget. Serious grudges are softened with sentimental bits, where the rebels prove themselves worthy sailors, and the Navy brass (excepting Scott-Padget) show paternal wisdom. As in Billy Budd, the threat of the French enemy unites all Englishmen, officers and crew.

The production has a real 'they don't make them like this any more' quality. Some unconvincing matte paintings show up but the overall impression is of realism and authenticity. Much of what we see was filmed on actual boat decks with a real ocean beyond, and no cabin cruisers or oil derricks on the horizon. A matching Defiant must have been constructed on a sound stage too, for night scenes; the audio dubbing is so good that we can't tell when lines have been replaced.
The legendary miniatures expert Howard Lydecker was fresh from Republic Pictures when Brabourne engaged him to create the superlative WW2 battle scenes in Sink the Bismarck!  He got his way here, taking full charge of the Defiant's engagements with various ships. The angles chosen seldom betray their scale — only the water splashes sometimes give it away. The ship models are enormous. They fire cannons, take explosions and suffer damage in a believable manner.
This is a heck of a film for birdwatchers actor-spotters. Three of the principal crew look so much alike that we can't readily tell them apart — even watching with an IMDB cast list, at one point I thought the wrong man had been flogged. We love to see the familiar Maurice Denham (The Purple Plain) as the alcoholic doctor, Murray Melvin (A Taste of Honey) as a law student caught up in the ship's press gang, and Victor Maddern (Seven Days to Noon) as a decent-minded crewman.
Some familiar names got past us. Ray Brooks, the star of The Knack …. and How to Get It is said to be among the crewmen.
True, the leading conflict doesn't fully resolve. Dirk Bogarde waxes psychotic as Scott-Padget, but remains an irredeemable villain without nuances. Robert Ryan in Billy Budd is more fearsome, and he elicits some Sympathy for The Devil as well.
Damn the Defiant! may have displeased viewers that wanted Alec Guinness to contribute another sensational, game-changing performance. I prefer the dependable, stable Captain Crawford to his ethnic impersonations for David Lean — an Arab, a Bolshevik, an Indian intellectual. For movie fans that love big-scale non-CGI action and that care about historical accuracy, this is a very satisfying epic.
---

Viavision [Imprint]'s Blu-ray of Damn the Defiant! is a solid encoding of Columbia Pictures' standing remaster of this colorful, authentic naval adventure. The picture looks in very good shape overall. Only some optical sequences look a little dicey and possibly always did. Some matte shots of castles and harbors have more grain and contrast, and some travelling-matte views out gun ports are a little off. But we admire those large-scale miniature ship battle scenes, so beautifully filmed. The Spanish location must have cooperated with fine weather.
Barry Forshaw and Kim Newman (apparently a stealth Brit history buff) are good choices for the commentary, putting a great many historical facts behind their enthusiasm, such as the two mutinies that resulted in reforms to the Queen's Navy. Sheldon Hall's on-camera talk about the film has some duplication of content but a different point of view; I found both of interest.
Viavision's UK contact (extras producer James McCabe?) located several surviving, eager-to-talk members of the cast and crew, who I would assume have to be at least in their 80s, although some look pretty youthful. At this late date there's no penalty for talking out of school: the three actors relate anecdotes from the shoot and characterize the star players, producer and director. The crew members are equally keen to talk. One is an effects rigger who describes the miniature shoots. These are great extended chats — the average interview with surviving Hammer personnel is a sit-down with a well-meaning technician who can barely remember a thing.
Don't forget [Imprint's] attractive packaging, which makes the disc a good gift bet. The slip case and keep case carry different ad artwork. The original title of the show outside the U.S. was H.M.S. Defiant — we wonder if UK and Australian film fans resent original titles being jettisoned in favor of the American rewrites?  Think Sammy Going South (A Boy Is Ten Feet Tall) and The Damned (These Are the Damned).
Reviewed by Glenn Erickson
---
Damn the Defiant!
Blu-ray rates:
Movie: Very Good
Video: Very Good
Sound: Very Good
Supplements:
Audio Commentary with Barry Forshaw and Kim Newman
Featurettes:
Cast Adrift with actors Brian Phelan, Peter Gill & Rogert Mutton
Defiant Crew with production manager Richard Goodwin, assistant editors John Crome & Norman Wanstall, prop man JOhn Chisolm and special effects man Martin Gutteridge
Visual essay by Sheldon Hall
Trailer.
Deaf and Hearing-impaired Friendly? YES; Subtitles: English (feature only)
Packaging: One Blu-ray in Keep case in heavy card sleeve
Reviewed: July 23, 2022
(6769damn)

Visit CineSavant's Main Column Page
Glenn Erickson answers most reader mail: cinesavant@gmail.com

Text © Copyright 2022 Glenn Erickson