Ivan Passer's superb coda to the '60s counterculture generation now enjoys a formidable reputation; this new Fun City Editions release packs it with terrific extras. It may have the best performances by top stars John Heard, Jeff Bridges and Lisa Eichhorn. Disaffected 30-somethings in Santa Barbara investigate a murder and then try to blackmail a corporate CEO.  Heard is the maimed, one-eyed veteran already judged unstable, Bridges the yacht bum who gets by on his good looks, and Eichhorn the most forlorn woman of the early '80s, looking for a reason to give a damn about something. Jordan Cronenweth's cinematography and Jack Nitzsche's music track couldn't be bettered; the movie deserves the place of honor granted to Easy Rider.

Cutter's Way
Blu-ray
Fun City Editions
1981 / Color / 1:85 widescreen / 109 min. / Street Date October 25, 2022 / Available from Vinegar Syndrome / 39.98
Starring Jeff Bridges, John Heard, Lisa Eichhorn, Ann Dusenberry, Stephen Elliott, Arthur Rosenberg, Nina Van Pallandt.
Cinematography Jordan Cronenweth
Production Designer Josan F. Russo
Film Editor Caroline Biggerstaff (Caroline Ferriol)
Original Music Jack Nitzsche
Writing credits Jeffrey Alan Fiskin, from the novel Cutter and Bone by Newton Thornburg.
Produced by Paul R. Gurian
Directed by Ivan Passer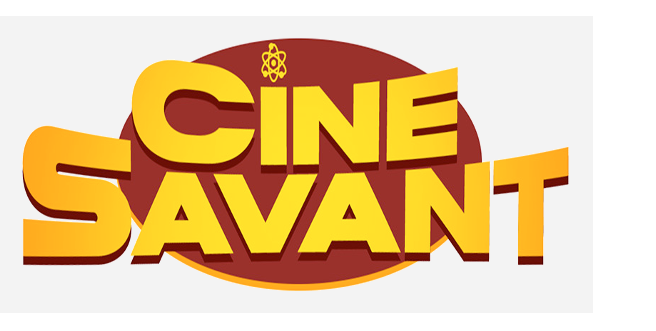 The fine company Fun City Editions has been developing excellent special edition discs for notable movies, improving transfers and adding extras. They've already released Ivan Passer's first American film, Born to Win. This new release puts new sparkle on a genuine modern masterpiece, a story with special relevance for Californians who were young in the 1970s.
Sort of a post-graduate version of American Graffiti, Ivan Passer's Cutter's Way is a movie with a background that this reviewer recognizes, just by being a penniless film student 'hanging around' Los Angeles in the early 1970s. Passer's movie first stumbled through a brief release as Cutter and Bone. Author Newton Thornburg and screenwriter Jeffrey Alan Fiskin fashion what is really a thinking man's Easy Rider. Jeff Bridges' character could be a younger Jeffrey Lebowski, dulled down by a laid-back, defeatist fog of Santa Barbara haze.

Disenchanted yacht bum Richard Bone (Bridges) hangs out with his old buddy, double-amputee Vietnam veteran Alex Cutter (John Heard). Cutter is a much more alienated malcontent. His alcoholic wife Mo (Lisa Eichhorn) finds something attractive in his extremely volatile personality. Richard thinks he sees local oil millionaire J.J. Cord (Stephen Elliott) in an alley where the bludgeoned body of a teenaged girl is found the next day. Alex fixates on bringing the arrogant Cord to account for the crime. He conspires with the victim's surviving sister Valerie (Ann Dusenberry) to cajole Richard into helping entrap the oil baron. But considering Cord's power, and the trio's amateur fumbling of their extortion scheme, it's soon unclear who is trapping whom.
Cutter's Way is funny, poignant and tragic. Its vivid characters are fringe dwellers in the lush California lifestyle: educated bums and self-loathing intellectuals. Richard Bone refuses to commit to anything even as his youthful looks and virility fade. The unstable Alex Cutter is getting by on disability checks and the care of his loyal friends; he amuses herself by causing trouble. The pathetic Mo can put up a good front, but too often drinks herself into a blur. All three leads demonstrate an incredible commitment to their roles, with Heard taking top honors. He portrays a one-legged, one-armed, one-eyed cripple without the showboating often associated with handicapped people on screen.

"Ha Ha, I better try that again!"
Every scene in this gem is a keeper. Alex Cutter takes things to extremes because he has nothing to lose.  He foolishly baits the black pool players in the local bar, and smashes into the car next door just for the fun of watching his neighbor go ballistic. He's also wickedly funny: "Don't ever orgy with a monkey. The little fuckers bite." Cutter freely admits that he's a conspiracy theorist. He goes after J.J. Cord for reasons known only to him and Cord's lackey at the yacht sales office, George (Arthur Rosenberg).
The book Cutter & Bone is even bleaker than Ivan Passer's movie, and is marred by a conclusion that closely mimics the end of Easy Rider. The book's pair follow J.J. Cord inland to his farm hacienda, only to independently fall victim to the industrialist's long and deadly reach. The film retains the book's paranoid streak but also makes us doubt Alex Cutter's mission. Is J.J. Cord really a guilty murderer, or are the two friends acting on a flaky theory that's gone out of control?

On reflection Cutter's Way shapes up as a loose transposition of Hamlet. Richard Cutter and Alexander Bone, one indecisive and the other a possible mental case, together represent the Hamlet character. (spoilers) George's father was indeed murdered in the long-ago past by his old partner J.J. Cord →  , who usurped his place in big business, keeping little George alive as living proof of his Prince-like power over his domain.
A second parallel elevates Cutter's Way above the 'America is Evil' posturing of Easy Rider. The Queen, Hamlet's mother, is America And Her Ideals, to which Alex and Richard loyally subscribe. The late King is really Uncle Sam, who has been murdered by Corporate Big Business.  J.J. Cord has taken possession of America's vast riches, and he's also sleeping with the old lady (to steal from the script of Spartacus).
The Hamlet 'tell' is in the very first scene, where Cutter introduces his drinking companions: "I give you Rosencrantz and Guildenstern, emissaries from the Danish court." I remember the couple from the book because they were called the Ericksons, and identified as a pair of Weather Underground radicals passing quietly through Santa Barbara.
Cutter doesn't really care if Cord is guilty or innocent of this particular murder. In Cutter's view Cord is responsible for all of it — Vietnam, Cutter's wounds, George's trembling subservience. Corporate tyranny has imposed an economic class system on what was once an America where companies were run by 'people,' where the law and government still meant something.  Cord's lust for power makes him jealous of the young. He killed George's past and now he chooses to kill Cutter's future. In the book Mo is newly pregnant, which in the film accounts for her choosing groceries instead of liquor in one scene.

"I haven't even begun to turn my imagination loose on this one."
Our unease is heightened by Alex Cutter's need to over-dramatize events, and Bone's essential unreliability. Even as Bone tries to do the right thing, we  fear that Cutter's actions against J.J. Cord will be revealed as completely unfounded. Alex's quest gives him a reason to be; his whole personality is based on raging against the machine. Cutter's Way shows two flaky outcasts going up against a monolith of power.  Cutter's commitment is scary. Most of us form political ideals, yet few of us put at risk the consumer comforts we've worked to earn.
Cutter's Way is an anti-paranoid conspiracy film.  At the chilling, bleak end of Cutter's Way, Richard Bone makes a committed decision, and takes a life- altering stand. Done in cold blood instead of heated passion, his act of violence is the best scene of its kind Savant can think of.  Author Thornburg clearly sided with his Weather Underground 'emissaries from the Danish court' and his book is one of the few successful examples of radical literature to emerge from the '60s. And Ivan Passer & Co. did a fantastic job turning it into a movie.
---

Fun City Editions says that its Blu-ray of Cutter's Way is a new 2K restoration, not the same transfer from the 2016 Twilight Time disc. The new rendition of Ivan Passer's film is a beauty; I think it's timed a little better than the previous master, flattering Jordan Cronenweth's dark and moody cinematography. The golden-toned lovemaking scenes no longer look as if the characters were painted orange, as they did on old cable TV showings.
Difficult to overpraise is Jack Nitzsche's haunting, quirky score, which expresses a feeling of cosmic sadness and regret. The brassy Mariachis that herald J.J. Cord's Santa Barbara empire come across alive and kicking. The opening parade dance title sequence mesmerizes, aided by Nitzsche's music and an elegant transition from B&W to full color.
We always wanted to learn more about this picture. The 'archival' material is excellent. Julie Kirgo and the late Nick Redman's commentary has the film's history down pat. They say a lot about the actors and Ivan Passer that I didn't know. Also presumably taken from the old Twilight Time disc is an Isolated Music Track, a real joy for soundtrack aficionados.

Extras appear to have been gathered from a foreign disc release as well. More production detail is provided in a second commentary by Larry Franco and Barrie Osborne. We welcome the twin intros by Jeff Bridges and the late Bertrand Tavernier. Bridges waxes nostalgic for seven minutes. The French critic's intro is a high-quality lecture in subtitled French. Tavernier describes Cutter's Way as presently 'unknown' in the U.S., but describes it as one of the most important American films of the 1980s.
The movie is well covered by its own filmmakers — director Passer, producer Paul Gurian, writer Jeffrey Alan Fiskin. Both Passer and (earlier) Jeff Bridges relate the story of the day the star was pitched on the movie . . . one of Bridges' dogs seriously mangled writer Fiskin's cheek. Fiskin's own interview is a fun listen — he's a great raconteur. We've become more enamored of the film music of Jack Nitzsche, so the piece on his work by music editor Curt Sobel is especially welcome.
The new extras are just as attractive. The new commentary from writer Matthew Spector expresses great affection for the film; he compares the opening shot with Blue Velvet. His track can get rather sparse. In a new video interview, former executive Ira Deutchman tells the story of the UA Classics division — Cutter's Way was its first release. And as icing on the cake, actress Lisa Eichhorn appears in a new 39-minute interview, candidly telling her career story and taking a hard look at her experience on the show.
The 16-page color insert pamphlet has a concise 1983 article by Danny Peary, and a piece on Nitzsche's music by Margaret Barton-Fumo.
The artwork cover on the final product received by CineSavant doesn't match what appears on the distributor's page. The reversible cover has on its other side a copy of the Cutter and Bone poster from the first release.
Cutter's Way still isn't half as well known as it should be. It's a bona fide winner, a stealth classic. It's highly recommended.
Reviewed by Glenn Erickson
---
Cutter's Way
Blu-ray rates:
Movie: Excellent
Video: Excellent
Sound: Excellent
Supplements:
New audio commentary with novelist Matthew Specktor
Archival audio commentaries:
With Julie Kirgo and Nick Redman
With assistant director Larry Franco and unit production manager Barrie Osborne
Video Interviews:
Mo's Way with Lisa Eichhorn
From Cutter and Bone to Cutter's Way with former UA Classics exec Ira Deutchman
Archival interviews with director Ivan Passer, writer Jeffrey Alan Fiskin, producer Paul Gurian
Archival featurette on composer Jack Nitzsche
Archival audio introductions with Jeff Bridges, and critic/director Bertrand Tavernier
Isolated music track
Image gallery, Theatrical trailers
Booklet with essays by Margaret Barton-Fumo and Danny Peary.
Deaf and Hearing-impaired Friendly? YES; Subtitles: English (feature only)
Packaging: One Blu-ray in Keep case
Reviewed: October 17, 2022
(6818cutt)

Visit CineSavant's Main Column Page
Glenn Erickson answers most reader mail: cinesavant@gmail.com

Text © Copyright 2022 Glenn Erickson