Hollywood learns to imbed a social message into a crime thriller. John Paxton's adaptation of Richard Brooks' neat murder tale is solid noir because it sheds light on the malaise of returning soldiers. No parades and confetti here: Robert Ryan is the hateful bigot but the other characters live amid equally shadowy values — laid-back Robert Mitchum, unhappy bar girl Gloria Grahame. Edward Dmytryk puts a polish on a fine screenplay with a fresh viewpoint, that avoids thriller clichés.

Crossfire
Blu-ray
Warner Archive Collection
1947 / B&W / 1:37 Academy / 86 min. / Street Date , 2021 / available through the WBshop / 21.99
Starring: Robert Young, Robert Mitchum, Robert Ryan, Gloria Grahame, Paul Kelly,
Sam Levene, George Cooper, Jacqueline White, Steve Brodie, William Phipps, Lex Barker, Marlo Dwyer.
Cinematography: J. Roy Hunt
Film Editor: Harry Gerstad
Art Direction: Albert S. D'Agostino, Alfred Herman
Original Music: Roy Webb
Written by John Paxton from the novel The Brick Foxhole by Richard Brooks
Produced by Dore Schary
Directed by Edward Dmytryk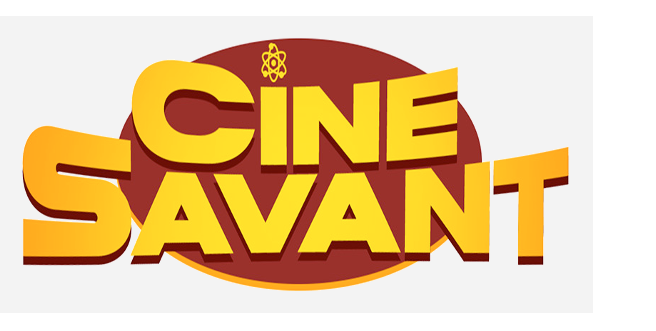 The film noir classic Crossfire, a dark RKO thriller about a hate crime, was overshadowed by 20th Fox's forthright, more upscale Gentleman's Agreement. Both are honest exposé movies about the ugly reality of anti-Semitism. Both sometimes play like a lecture in Civics class. Director Edward Dmytryk's tawdry murder story holds up better now, next to Elia Kazan's cautious picture with its refined setting. That's because Crossfire takes a 100% noir attitude toward its characters and the nighttime world they live in.
A group of writers and producers came out of WWII eager to cure America's ills with truth-telling idealistic stories pointing the way to better values. As naïve as that may be, for several years there followed a healthy trend of films that claimed to 'boldly attack social wrongs.' The liberal crusade was slowed by the Production Code, industry inertia and distribution realities. Movies about the problems of African-Americans ended up being cast with whites. The filmmakers found that movies didn't have 'free speech' rights: the firebrand producer Stanley Kramer filmed a stage play by Arthur Laurents about anti-Semitism, but was compelled to change the Jewish character into a black character. More than a year before, the newly-minted RKO production head Dore Schary also had to shift subject matter, to adapt a hot-topic book by Richard Brooks. The murder victim in Brooks' The Brick Foxhole was a homosexual, a subject and a reality aggressively scoured from American discourse. The movies seemed to deny its existence.
We're now much more aware of movies with messages, and the speeches about hate and bigotry do stand out in Crossfire. But they are well-integrated just the same. The message films followed the lead of William Wyler's The Best Years of Our Lives, a moving drama about several returning veterans 'readjusting' to civilian realities. Perhaps also an influence was the controversial short subject The House I Live In with Frank Sinatra. Several writer-producers rushed to make 'statement' film that would change hearts and minds illuminate important truths. Or, to make money by riding a trend, as did most Hollywood pictures.

For the most part Crossfire sublimates its liberal civics lesson into an engrossing story of soldiers returned from overseas, at loose ends in a big city. Although conceived in compromise, the movie breaks fresh ground by acknowledging a real threat — no previous movie had depicted a murder committed out of pure anti-Semitic hatred. The show gave a big boost to the careers of Robert Mitchum and Robert Ryan and was nominated for a host of Oscars, including Best Picture. The Academy traditionally gravitated toward films that manifest 'higher ideals.' On the other hand, the retrograde Hollywood faction lobbied with the objection that these socially conscious 'message pictures' were not good for the industry, or America. MGM's Louis B. Mayer had a second reason to denounce message pictures like Crossfire … its producer Dore Schary would soon be bucking for his job at MGM.
The war is over. Hotels in Washington D.C. are clogged with soldiers awaiting their mustering-out orders, or simply putting off heading back to the homes and wives they left behind. Many spend their nights gambling and 'crawling' from bar to bar. On one evening a murder takes place. Civilian Joseph Samuels (Sam Levene) is beaten to death, and the apparent culprit is Corporal Arthur Mitchell (George Cooper), who was too drunk to account for his time, even with the help of Ginny, a dance hall girl (Gloria Grahame). Soldiers Montgomery (Robert Ryan) and Peter Keeley (Robert Mitchum) help detective Captain Finlay (Robert Young) sort out the conflicting facts; Keeley wouldn't be involved except that he was trying to reunite Mitchell with his wife Mary (Jacqueline White, of The Narrow Margin). She arrives to find Mitchell hiding out in a movie theater. The more Finlay looks into the murder the more he becomes convinced that, as Keely insists, Mitchell is innocent. Finlay has a theory about the motive behind the 'motiveless' killing.

Crossfire was a fresh twist on murder thrillers, immediately post-war. John Paxton's very noir screenplay acknowledges the darker side of the new peace: returning soldiers were not all victorious saints, and many experienced wartime brutalities that had nothing to do with the enemy or combat. Army camps had concentrated existing prejudices; factual accounts (as found in Studs Terkel's book The Good War) tell us that one reason for racial segregation in the Army was the fear of mayhem — too many white soldiers considered blacks a convenient outlet for their hostility. It's no wonder that films like Crossfire were accused of conspiring to sully America's image and weaken its morale — the new Soviet enemy took advantage of such exposés for propaganda purposes. Crossfire's sadistic killer is an American soldier, in uniform. Other soldiers band together to help a suspect evade the police. Robert Mitchum's 'hero' has no interest in doing the right thing for its own sake, and gets involved only because of a personal commitment.
In other words, unlike 99% of films made under the Production Code, there's no automatic endorsement that the authorities are going to dispense justice fairly, and no guarantee that right will prevail. That fact alone makes Crossfire solidly noir. America right after the war still wanted breezy entertainment, but they also demanded more complex movies about reality… but only as long as their own prejudices weren't too strongly attacked, as in 'dangerous' films like the barely screened Strange Victory.
The show has long been a TV favorite thanks to its strong cast. Producer Dore Schary lined up the 'three Roberts' Young, Ryan and Mitchum, whose contrasting attitudes and acting styles command our attention. Robert Young had been an MGM star since the early '30s, and would get in two or three more starring roles before moving on to television. Young's intelligent, reasonable detective doubles as a psychologist and social critic. The excellent script almost hides the soapbox nature of Young's anti-bigotry speeches.

Career-wise Robert Ryan probably benefitted the most, moving up to more important leading parts. Perhaps by coincidence, the liberal actor had made two wartime dramas that would soon be singled out as politically suspect, the Dalton Trumbo- written Tender Comrade and the Arch Oboler- written Gangway for Tomorrow. Ryan felt that the role of Montgomery was important but that it also might lead to his being typecast — which to a degree describes much of Ryan's future career. Montgomery is a frightening bully who tries to impose his twisted version of reality on those around him. Robert Ryan would much later transcend his ugly villain parts with his supremely malign, far more complex Claggart in Peter Ustinov's Billy Budd.
Howard Hughes favorite Robert Mitchum was rising fast; by the end of the year he would cement his enduring stardom as a romantic leading man in the noir Out of the Past. Mitchum stated that he didn't care for his passive character Keeley, who doesn't take a big part in the action. Mitchum plays Keeley as easygoing and friendly, yet with a cynical streak. Keeley all but says outright that he doesn't believe in anything in particular. That contrasts with the obsessed veterans on revenge quests in the hardboiled noirs Cornered (Dick Powell) and Ride the Pink Horse (Robert Montgomery). None of the returned soldiers in Crossfire seem to know what they're going to do in civilian life.

The most sophisticated scenes in Crossfire are tangential to the story. The confused Mitchell character doesn't even know he's a murder suspect when he tries to forget his troubles by picking up a bar hostess and probable prostitute, Ginny (Gloria Grahame, fresh from It's a Wonderful Life). The detective finds the unrepentant Ginny living in a miserable relationship with a tortured weakling of a husband (Paul Kelly) who won't let go of her. The husband has one of the strangest scenes in noir, introducing himself with a series of sordid lies. Kelly's character has extra resonance due to his publicized personal history. The tawdry situation is solid noir, as adult as Hollywood could get.
Did the writers have to include a morally upstanding alternative to Ginny, with Mitchell's wife Mary (Jacqueline White)?  It's rather satisfying when the script doesn't work overtime to make Mary's situation 'superior.' Even Robert Mitchum's Keeley all but forgets about Mary and her distraught condition. Mary contrasts nicely with Virginia Mayo's shallow war bride in The Best Years of Our Lives. She certainly seems better than what Corporal Mitchell deserves.
Nobody remembers George Cooper's Mitchell, the film's actual central character. Mitchell is an emotionally disturbed artist apprehensive about restarting civilian life, but with all the other dynamic characters around, we don't really care.  Bit player Lex Barker has one line and no close-ups, yet seems more interesting. The smaller soldier parts are filled with more distinctive personalities. The noir-ubiquitous Steve Brodie plays the weak and cowardly Floyd Bowers. RKO seems to have cast Brodie to make stars like Robert Mitchum look even tougher, and he's excellent as Mitchum's partner in Out of the Past. In the independently produced Home of the Brave Brodie is promoted to the villainous 'Robert Ryan' role, the racist antagonist.
The great Sam Levene (The Purple Heart, The Killers) has a brief presence as Joseph Samuels, who runs into the wrong group of soldiers on the wrong night of bar crawling. I wonder if they gave Samuels a lady companion for those scenes — Samuels' solicitous interest in Corporal Mitchell's personal problems might be misinterpreted along the story's original lines.
The talented, unheralded William Phipps is the impressionable young Tennessean Leroy, who has been conditioned to think that he isn't very bright. Phipps is fine in the part; we single Phipps out because he's well known to science-fiction fans, with roles in both of 1953's Martian invasion movies The War of the Worlds and Invaders from Mars. Phipps also starred in Arch Oboler's apocalyptic drama Five.
The good writing and star performances spin the social theme into box office gold. Yet it's only fair to acknowledge that Crossfire stacks the deck as much as does any message picture. Robert Young's pipe-smoking detective often behaves more like a psychological counsellor than a cop solving a crime. When it comes time to 'talk tolerance,' he tells a Knute Rockne-like inspirational story of his own grandfather, murdered because he was an Irish Catholic. Is it inspiration, or condescension?

Neither this movie nor Gentleman's Agreement could simply state the obvious truth, that bigotry is ever-present in American life (as it is in every culture). American exceptionalism has always resisted such ideas. That's why the case for the Jewish murder victim Joseph Samuels has to be 'optimized.' He can't be just an ordinary guy, he has to be a war hero. The big reveal is that he was an honorable soldier wounded in the Pacific theater, thereby proving that everything that Robert Ryan's Montgomery believes is 100% false. Yet, after Robert Young's speeches, dialogue in Crossfire takes pains to deny that racism and bigotry run rampant in the armed forces. Consulted on Detective Finlay's intention to lay a trap for a murderous soldier, a major assures us that the kind of racist hate we are witnessing was never tolerated in the Army. No sir.
The makers of message movies soon learned a practical lesson: One message at a time is best. To concentrate on its hate-crime theme, Crossfire avoids the wider context of wartime attitudes. It is awkward enough when Robert Young gets on a soapbox, and any more preaching would be unwelcome.
Crossfire wraps up with a minumum of action. Although we expect Robert Mitchum to at least hit somebody, Keeley keeps his hands in his pockets and merely observes. Detective Finlay does use a gun to nab the guilty party, but doesn't even have to leave his office to do so.
With its surprising performances and clever mystery plot Crossfire would have been a hit even if the murder victim wasn't of any particular ethnic group. But the novelty of a real social issue slipping into an escapist Hollywood movie was a big boost. Producer Dore Schary didn't forget Crossfire: in 1955 he produced Bad Day at Black Rock, which also uses the thriller genre to expose bigotry. Instead of a Jewish war hero, Bad Day targets a Japanese-American veteran for hate. Who plays the ringleader of the bigots?  Robert Ryan, who else?
---

The Warner Archive Collection Blu-ray of Crossfire is a stunning remastering of this great-looking show. The cinematography of J. Roy Hunt (She, I Walked with a Zombie) continues the expressionist noir style — in a show that all takes place at night. The studio-shot film put the money it saved on locations and crowd scenes into careful direction and finely-tuned performances. The audio track is equally polished… the added visual and aural detail will surprise viewers that have only seen the movie on 16mm TV prints. The added resolution shows us that Gloria Grahame's dress isn't scandalously low-cut … but has a front of some sheer fabric that implies forbidden cleavage.
The dics extras hail from 2005. A brief and uncredited featurette discusses the wider issues of the movie and its fight with the censors, explaining how Richard Brooks' original book was about the murder of a homosexual, not a Jew. Highly recommended is Alain Silver and James Ursini's info and observation-packed feature commentary. The knowledgeable pair begin slowly but are soon delving deep into all of the film's issues.
I've stayed away from talking about all of the talent on Crossfire that was targeted by the blacklist. Silver and Ursini end up giving a good and fair discussion of the effects of the blacklist on the politically oriented writers and directors of the late forties. The commentary includes 'archival statements' by director Edward Dmytryk, who sounds pretty slippery/defensive on the nature of communist activities in Hollywood, his own involvement. It's no wonder as Crossfire was Dmytryk's last Hollywood picture for five years. Not only was Dmytryk blacklisted, as one of the original Hollywood Ten he was convicted of Contempt of Congress and served jail time. Unlike other expatriates Dmytryk recanted and cooperated with the committees and the American Legion, informing on others to buy back his career.
Reviewed by Glenn Erickson
---
Crossfire
Blu-ray rates:
Movie: Excellent
Video: Excellent
Sound: Excellent
Supplements: featurette Hate is Like a Gun; commentary from Alain Silver and James Ursini, with archival comments by Edward Dmytryk.
Deaf and Hearing-impaired Friendly? YES; Subtitles: English (feature only)

Packaging: One Blu-ray in Keep case
Reviewed: March 17, 2021
(6464cros)

Final product for this review was provided free by The Warner Archive Collection.
Visit CineSavant's Main Column Page
Glenn Erickson answers most reader mail: cinesavant@gmail.com

Text © Copyright 2021 Glenn Erickson