Larry Karaszewski on
Contempt
Perhaps Jean-Luc Godard's most accessible feature, Contempt is nearly (but not quite) conventional in the way it tells its tale of the disintegration of the marriage between a bored trophy wife (Brigitte Bardot) and her ineffectual husband. Michel Piccoli plays the well-meaning screenwriter who is about to lose his beautiful playmate to an arrogant bully-boy producer played by Jack Palance. Godard's cool-as-a-cucumber approach, offset by Raoul Coutard's ravishing cinematography and Georges Delerue's achingly beautiful score, makes Contempt a moving yet defiantly unsentimental experience. Martin Scorsese tipped his hat to Godard's classic in 1995's  Casino (where Delerue's music underscored De Niro and Stone's doomed relationship).
About Larry Karaszewski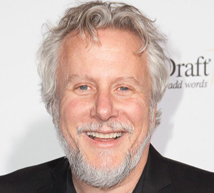 Larry Karaszewski with his writing/directing/producing partner Scott Alexander are best known for writing unusual true stories. They created the hit television miniseries "The People v O.J. Simpson: American Crime Story" for which they won the Golden Globe, the Emmy, the PGA and WGA Awards. They also won the Golden Globe and WGA Award for the film "The People vs Larry Flynt." Other movies include the Oscar winning "Ed Wood" (WGA nomination), "Big Eyes" (Independent Spirit nomination), "Auto Focus" and "Man on the Moon." The team has been inducted into the Final Draft Screenwriting Hall of Fame. Larry is an active Los Angeles cineaste hosting a long running film series for the American Cinematheque. He is also a Governor for writers branch of the Academy of Motion Pictures Arts and Sciences.