Josh Olson on
The Conqueror Worm/Witchfinder General
Released 1968
Distributor AIP
About
The Conqueror Worm/Witchfinder General
Although it stirred little notice on its US release in 1968, the late Michael Reeves' final film (of three and a half) has attained deservedly classic status as one of the darkest, most bleak historical treatments of human ignorance and misery on film. Price plays a true historical character, although the real one was much younger. We prefer the faux-Poe US version only for the devastating poem Price reads at the end: "The play is the tragedy, Man. And its hero, The Conqueror Worm." Get out the sleeping pills!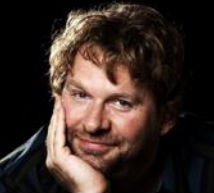 About Josh Olson
Josh Olson 
was the only student in his second grade class to see
The House That Dripped Blood
.  Many years later, he wrote and directed the no-budget horror film,
Infested
, a brutal assault on
The Big Chill
, with zombies. He went on to write the screenplay for 
A History of Violence
 and was nominated for the WGA, BAFTA and Academy Awards for Best Screenplay. He kept losing to Larry McMurtry, but that's okay.  He co-wrote the teleplay for the
Masters of Science Fiction
episode,
The Discarded,
with Harlan Ellison, and is currently writing a sophisticated thriller,
Tabloid
, for Mick Jagger.