Larry Karaszewski on
Come and See
Director Elem Klimov's powerful, near-surrealistic battle fantasia nearly made it into TFH's "More Movies You Never Heard Of" category. The title is an invitation to view the destruction caused by the Four Horsemen of the Apocalypse. The movie, from the Soviet Union, is a fixture on many critics' Ten Best of All Time lists. Its obscurity is hugely out of proportion to its accomplishment. Commissioned to commemorate the 40th anniversary of the Soviet victory in WW II, it's the glasnost version of Apocalypse Now. The director, having made his point, never made another film.
About Larry Karaszewski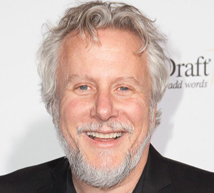 Larry Karaszewski and his writing/directing/producing partner Scott Alexander are best known for writing unusual true stories.  Their current release is "Dolemite is My Name" featuring Eddie Murphy as Rudy Ray Moore. The duo previously created the hit television miniseries "The People v O.J. Simpson: American Crime Story" for which they won the Golden Globe, Emmy, PGA and WGA Awards. They also won the Golden Globe and WGA Award for the film "The People vs Larry Flynt." Other movies include the Oscar winning "Ed Wood" (WGA nomination), "Big Eyes" (Independent Spirit nomination), "Auto Focus" and "Man on the Moon." The team has been inducted into the Final Draft Screenwriting Hall of Fame.  Larry is also a Governor for writers branch, co-chair of the International Feature Film category, and a Vice President of the Academy of Motion Pictures Arts and Sciences.