Powerhouse Indicator moves forward to their fourth fancy box of noirs from the studio of Harry Cohn, six pictures stretching from the postwar boom to the end of the original classic noir era. This time around we have some notable directors, and a nice selection of stars — Dennis O'Keefe, George Murphy, Fred MacMurray, Kim Novak, Jean Simmons, Rory Calhoun and Richard Conte. Kim Novak makes her starring debut as a femme fatale; noir icon Richard Conte shines in a movie that marks a turn into a new kind of existential, paranoid thriller. And speaking of paranoid, we again get to lighten up with another selection of theme-appropriate Three Stooges shorts.

Columbia Noir #4
Region B Blu-ray
Powerhouse Indicator
1948-1957 / B&W + Color / 1:85 widescreen, 1:37 Academy / Street Date September 27, 2021 / available from Powerhouse Films UK / 49.99
Starring: Louis Hayward, Dennis O'Keefe; George Murphy; Fred MacMurray, Kim Novak; Jean Simmons, Rory Calhoun; Dennis O'Keefe, Abbe Lane; Richard Conte, James Darren.
Directed by Gordon Douglas, Alfred Werker, Richard Quine, John Farrow, Fred F. Sears, Phil Karlson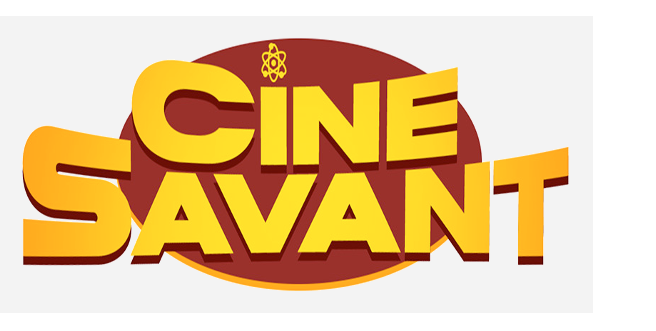 Powerhouse Indicator's Columbia Noir series continues, for Region B- capable fans eager to catch up with HD-quality on a new batch of titles from the classic noir era. I'd only describe two of the pictures in Columbia Noir #4 as mainstream noir: we are also given a pair of HUAC- era cold war espionage films, one from an outline provided by J. Edgar Hoover; a mainline gangster/crime busting tale, and a color movie that has little or nothing to do with noir, but we like the star Jean Simmons too much to complain. The disc producer has lined up some excellent commentaries and a couple of special extras from the Columbia vault — and of course palate cleansers in the form of Three Stooges shorts, one per feature.
---

Walk a Crooked Mile
1948 / B&W / 1:37 Academy / 91 min.
Starring: Louis Hayward, Dennis O'Keefe, Louise Allbritton, Carl Esmond, Onslow Stevens, Raymond Burr, Art Baker, Lowell Gilmore, Philip Van Zandt, Frank Ferguson, Myron Healey, Arthur Space, Ray Teal.
Cinematography: George Robinson
Art Director: Rudolph Sternad
Film Editor: James E. Newcomb
Original Music: Paul Sawtell
Written by George Bruce story by Bertram Millhauser
Produced by Edward Small, Grant Whytock
Directed by Gordon Douglas
Columbia must have liked the title Walk A Crooked Mile, as they later released a noir entitled Drive a Crooked Road. This thriller plays like a re-run of Fox's wartime classic House on 92nd Street, in which FBI agents infiltrate a Nazi spy ring smuggling top scientific secrets. Now Russian spies are stealing newer atom formulas out of the high-security Lakeview Laboratory by hiding them in oil paintings. F.B.I agent Dan O'Hara (Dennis O'Keefe) and Scotland Yard 'exchange agent' Scotty Grayson (Louis Hayward) infiltrate the spy network. They barely avoid assassination by the murderous Krebs (Raymond Burr) before sorting the innocent from the guilty back at the lab.
Walk A Crooked Mile affects a semi-documentary style that's constantly hopping from city to city, and from surveillance stakeouts to places as mundane as a laundry service. It's machine guns one minute and test tubes the next. Director Gordon Douglas obtains good footage on the streets of San Francisco. He also stages an exciting FBI shoot-out of the kind that never happened in real Cold War confrontations. The scene seems patterned after the 1935 Cagney movie "G-Men," when John Dillinger's mob is trapped at a fishing lodge in the woods.
The frequently repeated message is that America is in dire peril, and that only dedicated F.B.I. agents can save us from the communist conspiracy menacing us from all sides. One loyal immigrant woman sacrifices her life to protect our heroes, as she'd do anything to help America crush the evil she witnessed back in Eastern Europe. The movie also considers all scientists to be suspect — potential enemies of Freedom. One is an outright traitor and another (Carl Esmond) is blackmailed into espionage work.
Curiously, the movie judges a woman who did the actual physical smuggling (Louise Allbritton) innocent because her motive was love. I'll have to remember that defense when I'm caught stealing the secret formula for McDonald's secret sauce, to sell to the Cubans. Walk A Crooked Mile's impersonal semi-docu style uses constant emphatic narration that explains everything we see. It prevents us from getting too involved in the characters, and seems too anxious that the audience believe that subversive activity is happening all around us.
---

Walk East on Beacon!
1952 / B&W / 1:37 Academy / 98 min.
Starring: George Murphy, Finlay Currie, Virginia Gilmore, Karel Stepanek, Louisa Horton, Peter Capell, Bruno Wick, George Roy Hill.
Cinematography: Joseph Brun
Art Director: Herbert Andrews
Film Editor: Angelo Ross
Original Music: Louis Applebaum
Written by Leo Rosten, Laurence Heath, Emmett Murphy, Virginia Shaler from an article by J. Edgar Hoover
Produced by Louis De Rochemont
Directed by Alfred Werker
The collection's second counter-espionage drama Walk East On Beacon! was released near the end of Hollywood's patriotic anti-communist cycle. None of movieland's twenty or so contributions to Cold War propaganda were big successes. Sourced from an article by J. Edgar Hoover himself, this one shapes up as a semi-documentary account of yet another spy ring using an overly complicated system to steal nuclear secrets. The noted atom spies Ethel and Julius Rosenberg found it so easy to smuggle secret formulas that the aggressive government prosecution of their case can be attributed to a need to cover up gross deficiencies in the F.B.I.'s security policies. Hoover's account of a different case makes it look as if the F.B.I. has battalions of crack agents in reserve, ready to surveille thousands of suspects on a 24-hour basis. The story also stresses the importance of informing on one's friends and relatives in the name of National Security. Please spell my name right when you denounce me!
F.B.I. operative James Belden (George Murphy) handles a major spy investigation mostly by telephone; most of the screen time is spent with a mostly no-star cast. An anonymous tip leads agents to a Soviet spy ring headed by the ruthless mastermind Alex Laschenkov (Karel Stepanek). He secretly directs dozens of deep-cover agents, two of whom steal information that leads the gang to math genius Dr. Albert Kafer (Finlay Currie), a member of a secret government scientific think tank. To make the old man cough up secrets relating to a special project called Falcon, the villains kidnap his son Samuel in Berlin. The loyal Kafer instead informs the F.B.I., putting in motion a slow process to identify and capture all of Laschenko's many embedded spies. They're everywhere, and they're laughing at us!
Producer Louis De Rochemont initiated the semi-documentary espionage movie with House on 92nd Street back in 1945. This film hews closely to that style template but director Alfred Werker isn't as adept as was Gordon Douglas at instilling ordinary street scenes with drama and tension. With its many locations and dozens of characters (some with double identities), the film's twisting plot is not easy to follow. Characters disappear after being seen just once or twice, but their names keep popping up later. There are just too many characters to keep straight. One of two deep-cover husband & wife teams runs a florist shop, and an undertaker-traitor conveniently runs a small printing press.
British actor Finlay Currie's brave old professor becomes an unlikely double agent for our side. He takes a personal risk to negotiate with Vincent Foss (Jack Manning), a thuggish taxi driver working as a courier-spy. Foss turns out to be an anguished fellow coerced into spying 'because of his foolish earlier associations with student radicalism.' Not content to slam intellectuals, Hoover also has to disparage any non-conformist political activity. Foss's own wife informs on him, a frequent occurrence in J. Edgar's version of events. Hoover's 'true' story also manages to finish with a standard action scene as the Navy helps nail the atom spies on the high seas.
Trivia hounds take note: future director George Roy Hill (Butch Cassidy and the Sundance Kid) and his wife Louisa Horton play one of the husband & wife traitor teams. They're given only a few seconds of screen time together. Director Alfred Werker is credited on the superb noir He Walked by Night. He actually left that film early to work on another film for producer Louis de Rochemont, Lost Boundaries. J. Edgar would definitely not have liked that movie's attempt to address racial discrimination.
The title, by the way, is part of Dr. Kafer's instructions when he's sent on foot to turn over documents to the Soviet blackmailers.
---

Pushover
1954 / B&W / 1:85 widescreen / 88 min.
Starring: Fred MacMurray, Philip Carey, Kim Novak, Dorothy Malone, E.G. Marshall, Allen Nourse, James Anderson, Dick Crockett, Mort Mills, Paul Picerni, Marion Ross, Mel Welles.
Cinematography: Lester White
Art Director: Walter Holscher
Film Editor: Jerome Thoms
Original Music: Arthur Morton
Written by Roy Huggins from the novel by Thomas Walsh, Bill S. Ballinger
Produced by Jules Schermer
Directed by Richard Quine
1954's Pushover is a good noir thriller that entertains mightily, despite being a bit thin on the visual direction, and overly reminiscent of parts of Billy Wilder's Double Indemnity combined with Alfred Hitchcock's Rear Window. Once again playing a man seduced by a woman into murder for money, Fred MacMurray reprises his part from the Wilder masterpiece, with the difference that he's now ten years worse for wear and less cocky about himself. Instead of his earlier wisecracking insurance agent, MacMurray is a genuine noir loser, far too easily corrupted. Richard Quine's direction disguises the fact that most of the movie plays out in the same two or three sets. Pushover can boast the debut starring role of Kim Novak, who emerges fully developed as a passive beauty guaranteed to inspire extreme male misbehavior.
On the track of bank robber Wheeler and $200,000 in stolen loot, detective Paul Sheridan (Fred MacMurray) picks up Wheeler's girlfriend Lona McLane (Kim Novak) in the line of duty. He and his partner Rick McAllister (Phil Carey) keep a 24-hour watch on the McLane apartment, spying with binoculars and tapping the phone, hoping that she'll make a run for the money. Lona realizes that Paul's a cop and suggests that they do away with Wheeler, grab the cash and run away together. Paul figures a way to accomplish this without his superiors finding out. Meanwhile, Rick is attracted to the woman in the next window over from Lona's apartment, nurse Ann Stewart (Dorothy Malone). Unlike Sheridan, straight-arrow Rick resists getting involved with a woman while on the job. When the stakeout seems to go wrong, Lt. Eckstrom (E. G. Marshall) takes a more active role in the case, complicating Paul's shaky inside-man scheme.
Pushover's makers flesh out their derivative storyline with plenty of clever touches. The male surveillance of the females in their apartments is voyeurism plain and simple, with Lona aware of her observers in a way that reminds us of peepshows in movies like Hardcore and Paris, Texas. Lona's scripted behavior is somewhat inconsistent. She instigates the murder idea in much the same manner as does Barbara Stanwyck in Double Indemnity, but from then on seems mostly a passive puppet. She follows Paul's explicit instructions to do things like draw the cops away from the crime scene, etc. This potent obedience factor mirrors Kim Novak's sexual compliance in the later classic Vertigo.
As an actress just figuring out how to project a new, fresh image as romantic sex symbol, Kim Novak really appeals here. Her poise and allure neutralized early complaints that she couldn't act — a worldwide audience could tell that a new movie goddess had arrived. True, Ms. Novak was less effective in more demanding roles, like The Man with the Golden Arm, where she could be directly compared another more experienced actress.
Noir critics have commented about detective-snoop Rick's use of binoculars to 'window shop' for the right girl; apparently attractive women in the 1950s kept the shades open at all times. Another cop clearly enjoys watching the women disrobe, but Rick keeps things on a professional level. He doesn't tell Ann Stewart what he's doing even after she responds positively to his he-man treatment of a masher (Paul Picerni). Pushover presents a vision of relationships equally as perverse as those of Fritz Lang's Human Desire, yet no situations arise that would drop a flag before the Production Code's censors. MacMurray's amoral Paul Sheridan chases the twin dream of money and romance and is almost clever enough to succeed. The ending reaches for romantic resonance when Paul states that, "Maybe we didn't really need the money." But as venality is what motivates Wheeler, Lona and Paul, we must conclude that the characters are once again fooling themselves.
---

A Bullet is Waiting
1954 / Color / 1:37 Academy / 90 min.
Starring: Rory Calhoun, Jean Simmons, Stephen McNally, Brian Aherne.
Cinematography: Franz Planer
Production Designer: Franz Bachelin
Film Editor: Otto Ludwig
Original Music: Dimitri Tiomkin
Written by Casey Robinson, Thames Williamson from his story
Produced by Howard Welsch
Directed by John Farrow
Five minutes in we realize that the melodrama A Bullet is Waiting has no real business in a film noir lineup; if anything it's a philosophical-lite morality play in modern western guise. PI must have included it because the presence of Jean Simmons ups the star quotient. She's always a pleasure to watch and this title is not well known. Much of the story is a gun-toting standoff situation, but it's about as noir as the Lassie- like collie dog that's nicely worked into the proceedings.
Going slightly artsy, the interesting director John Farrow begins with an 'it came from the sea' montage made attractive by Franz Planer's beautiful Technicolor lensing. The film has terrific color throughout. In the first reel Farrow uses good inserts of barnyard details to help set the scene. The bulk of his film plays out in familiar West San Fernando Valley movie ranch locations, the ones with attractive big rocks.
The rather overstressed story has a pair of plane crash survivors immediately start fighting, the morning after the wreck. Sheriff Munson (Stephen McNally) was taking his prisoner Ed Stone (Rory Calhoun) back to Utah to face a murder charge; they're reluctantly taken in by Cally Canham (Jean Simmons). She's the farmgirl daughter of David Canham (Brian Aherne), an Oxford don who has dropped out to raise sheep in total isolation on the California coast. This nearly absurd setup has been likened to that of Shakespeare's The Tempest: adventurers end up on the island of a wizard and fall in love with his daughter, 'who has never seen a man.' In eighty minutes we get various reversals with Cally's rifle, and movies about gun standoffs very quickly become boring. Cally also falls in love with Ed — after he tries to rape her, naturally. When the absent David Canham finally returns, both men let him preside like a wise man over the dispute, to decide what happens next. Several assumptions get overturned, about who is guilty and who is not.
The genuinely absurd finish sets up Papa's live-ammo 'character test' that seems an invite to bloody mayhem. That's followed by an unconvincing instant reconciliation, followed by a rushed 'all is swell' exit. Not helping with the awkward tone is one of Dimitri Tiomkin's inappropriately overblown music scores. If someone seems the slightest bit perturbed (99% of this story) Tiomkin's music goes nuts with over-orchestrated measures that remind us of his big battle scenes in costume epics. And the most dynamic thing we see is two guys rolling around in the dirt.
The movie looks extremely good in Technicolor, but the scan on view is flat-full frame, when the aspect ratio changeover for almost all studio pictures took place in the second half of 1953. (Note: PI informs us that Sony insists the film was originally shot for 1:37.) We can't take our eyes off of Jean Simmons, though, and Rory Calhoun accounts for himself rather well.
---

Chicago Syndicate
1955 / B&W / 1:85 widescreen 84 min.
Starring: Dennis O'Keefe, Abbe Lane, Paul Stewart, Xavier Cugat, Allison Hayes, Richard H. Cutting, Chris Alcaide, William Challee, John Zaremba, Mark Hanna, Charles Horvath.
Cinematography: Henry Freulich, Fred Jackman Jr.
Art Director: Paul Palmentola
Film Editor: Viola Lawrence
Written by Joseph Hoffman story by William Sackheim
Produced by Sam Katzman
Directed by Fred F. Sears
Told that 1955's Chicago Syndicate is a Sam Katzman movie, we prepare ourselves for something sub-par only to find that Jungle Sam and his faithful director Fred F. Sears put this one together like a real movie. It's not necessarily an 'A' picture, but not The Giant Claw, either. The cast is interesting and the story solid, if familiar: a secret plant in a gangster's inner circle has to get the 'secret book' that will allow the Feds to bust the whole syndicate. Some locating filming in Chicago is fairly well integrated — it's not all shot on a process stage with rear-projection.
The 'syndicate' in this case is a multi-state racket apparently all commanded by one Arnie Valent (Paul Stewart, in extra-oily mode). Valent orders a hit on an accountant who was threatening to go to the cops. In a genuinely hilarious scene, a Chicago newspaper publisher and a number of big businessmen patriotically band together to bankroll a strike at Arnie's racket, with the blessing of the law. Such fantasies in organized crime stories were slow to die. They hire ex-soldier, intelligence agent and super-duper C.P.A. Barry Amsterdam (Dennis O'Keefe) to inflitrate Arnie's setup. Barry succeeds beyond his wildest dream; Arnie soon hires him on as a partner but still insulates himself against prosecution should his crooked books be revealed. To get his hands on the evidence Barry enlists the daughter of the murdered accountant (Allison Hayes) to provoke Arnie's frustrated girlfriend, singer Connie Peters (Abbe Lane). Connie has hidden some hot microfilm that can shut Arnie down for good.
Plenty of incidental scenes take place in Chicago, nicely intercut with material filmed in Los Angeles; beyond Dennis O'Keefe, I'm not sure how many lead actors went to the windy city. For instance, a chase scene really shot in Chicago, involving some tunnels, uses rear projection when Paul Stewart is on screen… and an exterior of some brick buildings looks suspiciously like the same downtown Los Angeles location used for the final showdown thirteen years later in Don Siegel's Madigan, standing in this time for Chicago instead of New York.
O'Keefe is excellent as usual. He's finally showing his age, although he's still quite limber. Paul Stewart could go straight from Fred Sears' set to Robert Aldrich's Kiss Me Deadly without breaking step; the gangsters he plays in both films could be the same character. Xavier Cugat and his wife Abbe Lane get high billing. They perform a couple of mambo number, but Ms. Lane's acting skills just aren't there. Allison Hayes is given the biggest and 'most normal' part I've seen her in yet. Dressed in a way that reminds us of Anne Bancroft, she often looks great but can't quite muster total comfort in a demanding role. Good thug action comes from William Challee, Chris Alcaide and old favorite Charles Horvath. Casino manager 'Brad Lacy' is none other than Mark Hanna — a writer with credits on the original Not of this Earth, The Undead, The Amazing Colossal Man, and Attack of the 50 Foot Woman. You needed to know that.
A montage showing the syndicate's national reach isn't bad, but Katzman and company gum up the narrative with stentorian narration from the newspaper publisher. He reads poetry and 'narrates' dialogue scenes, talking right over the actors, including himself. Without the narration we would 1) catch up with the information being imparted in a minute or so anyway, and 2) feel we were watching a higher-class movie.
Chicago Syndicate is the one picture in this collection I'd never seen before; thanks to O'Keefe and Stewart it's much better than the other Katzman 'city exposé' features I've seen. And it's consistent with my observation on other Katzman films for Columbia: none so far carry Columbia 'Torch Lady' logos.
---

The Brothers Rico
1957 / B&W / 1:85 widescreen / 92 min.
Starring: Richard Conte, Dianne Foster, Kathryn Grant, Larry Gates, James Darren, Argentina Brunetti, Lamont Johnson, Harry Bellaver, Paul Picerni, Paul Dubov, Rudy Bond, Richard Bakalyan, William Phipps, Mimi Aguglia.
Cinematography: Burnett Guffey
Art Director: Robert Boyle
Film Editor: Charles Nelson
Original Music: George Duning
Written by Lewis Meltzer, Ben Perry story by Georges Simenon
Produced by William Goetz, Lewis J. Rachmil
Directed by Phil Karlson
Although the theme is now old hat, this film's heartless, existentially bleak view of mob treachery was fairly novel for an American film in 1957. Organized crime was quickly becoming an impersonal operation. Awareness of that fact makes The Brothers Rico play almost like a horror movie — it chills right up until the last two minutes, when it reverses course into 'happiness and light' territory. Most of the story before that wimp-out ending is exemplary noir, so just ignore the business about adopting a kid, etc..
The Brothers Rico is sourced from a novel by France's most prolific writer of crime and detective novels. The majority of the show is a prophetic masterpiece of modern paranoia to match Don Siegel's Invasion of the Body Snatchers. In fact, actor Larry Gates plays similar roles in both movies. With barely more resources than the average TV show, director Phil Karlson turns French scribe Georges Simenon's thriller into a vision of the underworld as an inhuman, pervasive social monster. Critics studying 'fifties anxieties will find a full statement here: our complacent surface world is blind to an underlying Mabuse-like 'empire of crime' that respects no human values. Forties noir icon Richard Conte is perfect as a cog from the old Mafia who believes that the mob will allow him a free and legitimate lifestyle. Not until Francis Coppola's glamorized Godfather films did American movies present the corporate transformation of organized crime in such powerful terms.
Ex- mob accountant Eddie Rico (Conte) runs a successful laundry business and with his younger wife Alice (Dianne Foster) hopes to adopt a child. But a call from crime chieftain Sid Kubik (Larry Gates) entreats Eddie to locate his younger brothers Johnny and Gino (James Darren & Paul Picerni). The two men have disappeared after performing a mob slaying, and Kubik fears that they might be cooperating with federal investigators. Realizing that his brother's lives are in danger, Eddie rushes to find them. Gino is convinced that he's already a marked man, but Eddie counsels him to do as Kubik says. Eddie must go to New York to get a lead on his youngest brother Johnny (James Darren). He stops in briefly with his mother (Argentina Brunetti), who doubts that Kubik has her boys' best interests at heart. As Eddie proceeds to the small town in Arizona where Johnny and his new wife Norah (Kathryn Grant) are hiding out, he realizes that he's bumping into too many 'friendly' old-time mob associates. Should he be telling Johnny to return to the fold, or to flee for his life?
The Rico brothers are not innocent men but they became part of the old mob through loyal family ties. Their mother once stopped a bullet meant for Sid Kubik, and the older man repeatedly asserts that he considers the Rico boys to be his own. But the new mob does not value human relationships. The absolute loyalty required of members is a one-way street, and every underling is an expendable pawn. Personal freedom is impossible because the mob keeps close tabs on its personnel. Eddie's progress is monitored at every step. He's given a lift by New Yorker Vic (Richard Bakalyan), a wiseguy who puts on an Old Buddy act. The Phoenix airport is watched by Charlie Gonzales (Rudy Bond), who glad-hands Eddie with an invitation to a roadhouse casino. When Eddie finally discovers that he's been played as a sucker it is far too late. "Nothing personal" says Mike Lamotta (Harry Bellaver), a thug who holds Eddie prisoner in a hotel room, expecting him to sit still while his brother is targeted for a hit.
The Brothers Rico seems more relevant now than it did in 1957 provided we ignore its absurd, cheerful epilogue. The mob operates more or less like a modern corporation, independent from meaningful government oversight. Making money is its only goal. A strict internal hierarchy is imposed at all times. Members can't talk about 'company business' and will invite suspicion if they don't demonstrate full compliance with company policies. The only difference is that mob employees can't quit. The mob is clearly Too Big To Fail.
The Brothers Rico is very cleanly designed by art director Robert Boyle. This is minimalism at its best. Johnny's farm hideout is seen only from one establishing wide shot, an ominous God's Point of View. When the mob's cars arrive quietly on the roadway outside, the angle contains all we need to know. Until its conclusion, this very chilling film shows no overt violence: implied threats are enough to hold it together. The anxiety comes from Eddie's unfortunate complacency, a trusting faith that he lives in a rational world with reliable personal connections. It's an existential nightmare, if one can overlook the wrong-headed finale. It's obvious that the studio or the production code just wouldn't let The Brothers Rico end as darkly as it ought to.
---

Powerhouse Indicator's Region B Blu-ray of Columbia Noir #4 taps Sony's dependably excellent selection of restored features; rare is it that a Sony/Columbia film has a bad video master.
Each of the two anti-Red spy stories carries a pair of short subjects from Columbia's vault. Walk a Crooked Mile has two real winners. Routine Job: A Story of Scotland Yard (1946) is an English film spelling out the kind of work a special branch detective does each day; it's all routine but nicely observed, in real London locations.
Louis De Rochemont's The March of Time: 'Policeman's Holiday' is an American production that takes place mostly in London, another ham'n'eggs story of a small time crime smashed by thorough, no-nonsense police work. From the vantage point of 2021 these stories are almost Utopian, with an incorruptable police force dressed in coats and ties, politely tracking down miscreants for a public that values their work and doesn't mind helping out when cooperation is needed. At least 3 detectives and innumerable cops are assigned to the theft of one truck; by comparison, here in Los Angeles, all calling the cops when your car is stolen, is perhaps protects you if it's used in a crime. Months later, when is impounded, the only time you hear from the system is when they're charging you for towing and storage.
Whoa! That's Leo Gordon…
← A quick observation — favorite actor-screenwriter Leo Gordon has a bit part and a line of dialogue right at the top of 'Policeman's Holiday.' The IMDB lists Gordon's first film appearance as not arriving for three years, in 1952; if his bio at Wikipedia is correct, Gordon may have been fairly recently out of prison, serving time for armed robbery!  He looks very young here.
Walk East on Beacon carries two more 'March of Time' news magazine two-reelers … this is the newsreel with the format imitated in Orson Welles' Citzen Kane. Both are part of the war effort, authorized and surely overseen by the FBI. J. Edgar Hoover is prominent in each. The March of Time: 'G-Men Combat Saboteurs' is about a case of enemy infiltrators stealing secret parts for a gas mask. The March of Time: 'G-Men at War' lauds the F.B.I.'s work rounding up German Bund spies. Both show a public-safe version of the Bureau's inner workings, but a secondary message is that, thanks to the war, a fairly modest domestic crime organization is now enormous, and very powerful.
Besides the vault newsreels and vintage short subjects indicated above, each disc comes with PI's nicely-selected Three Stooges short comedies, which somehow fit the theme of each movie, if only tangentially. The audio commentaries are all competent, with a good mix of favorites and experts that often weigh in challenging movies, with good information. It's not easy to assess a Sam Katzman film and keep one's equilibrium. A nice 'visual essay' extra is Nick Pinkerton's piece on Phil Karlson, a director we always like to hear more about. And we like Josephine Botting's rundown on the career of Jean Simmons, who seems to have enjoyed an incredible life adventure until Hollywood and marriage slowed her down somewhat.
Don't worry, there are more genuine noir thrillers yet untapped by PI in the Columbia vaults, including several core titles. I can easily see this series continuing into the middle 'teens.
Reviewed by Glenn Erickson
---
Columbia Noir #4
Region B Blu-ray rates:
Movies: Brothers Rico, Pushover: Excellent; Crooked Mile, Walk East, Bullet, Chicago: Good
Video: Excellent   Except for one feature with wrong aspect ratio.
Sound: Excellent
Supplements:
ALL: Image gallery of publicity and promotional material.
WALK A CROOKED MILE
Routine Job: A Story of Scotland Yard (1946, 23 mins): short film following the day-to-day work of a Scotland Yard detective; The March of Time: 'Policeman's Holiday' (1949, 20 mins): dramatized instalment of the famed newsreel series, featuring an American detective who assists Scotland Yard while in the UK; Dunked in the Deep (1949, 17 mins): the Three Stooges encounter a foreign spy ring smuggling secrets out of the country.
WALK EAST ON BEACON!
Audio commentary with Frank Krutnik (2021, 69 mins); The March of Time: 'G-Men Combat Saboteurs' (1941, 21 mins): documentary short from producer Louis de Rochemont; The March of Time: 'G-Men at War' (1942, 20 mins): newsreel documentary focusing on the efforts of the FBI to apprehend spies and fifth columnists; Commotion on the Ocean (1956, 17 mins): the Three Stooges again foil a foreign spy ring in this 'Fake Shemp' revision of Dunked in the Deep.
PUSHOVER
Audio commentary with Alexandra Heller-Nicholas and Josh Nelson (2021); Partners in Crime and Comedy (2021, 19 mins): Glenn Kenny discusses director Richard Quine and actor Kim Novak; Blunder Boys (1955, 16 mins): the Stooges play detectives assigned to catch a bank robber; Trailer.
A BULLET IS WAITING
Audio commentary with Barry Forshaw and Kim Newman (2021); From Cricklewood to Hollywood (2021, 21 mins): Josephine Botting discusses the career of actress Jean Simmons; The Yoke's on Me (1944, 16 mins): the Stooges protect their isolated farmhouse from unwanted guests; Trailer.
CHICAGO SYNDICATE
Audio commentary with Toby Roan (2021); From Nurse to Worse (1940, 17 mins): our boys attempt to make big money through an insurance scam.
THE BROTHERS RICO
Audio commentary with Jason A. Ney (2021); Introduction by Martin Scorsese (2010, 4 mins); A Bracing Brutality (2021, 30 mins): Nick Pinkerton on the films of director Phil Karlson; A Merry Mix-Up (1957, 16 mins): the Three Stooges play three sets of very confused, violent brothers; Trailer.
Deaf and Hearing-impaired Friendly? YES; Subtitles: English (feature only)
Packaging: One Blu-ray in Keep case
Reviewed: September 12, 2021
(6568noir)

Visit CineSavant's Main Column Page
Glenn Erickson answers most reader mail: cinesavant@gmail.com

Text © Copyright 2021 Glenn Erickson