Witness six noir heroes, doing what noir heroes do: one crooked gambler, one psycho, another psycho with access to a gun, a dope railroaded into a prison sentence, and an even bigger dope who doesn't realize he's poisoning himself. That's only five, but the sixth is a cop, and not a particularly compromised one, the way we like 'em in noir. This third Columbia Noir Collection can boast big stars and some name directors, beautiful HD transfers and some fascinating short subjects as extras.

Columbia Noir #3
Region B Blu-ray
Powerhouse Indicator
1947-57 / B&W / 1:37 Academy, 1:85 widescreen / Street Date May 17, 2021 / available from Powerhouse Films UK / £49.99
Starring: Dick Powell, Lee J Cobb, Nina Foch, William Holden, Edmond O'Brien, Dorothy Malone, Glenn Ford, Broderick Crawford, Marie Windsor, and Vince Edwards.
Directed by Robert Rossen, Rudolph Mat&eacute, Henry Levin, Gordon Douglas, Edward Dmytryk, Irving Lerner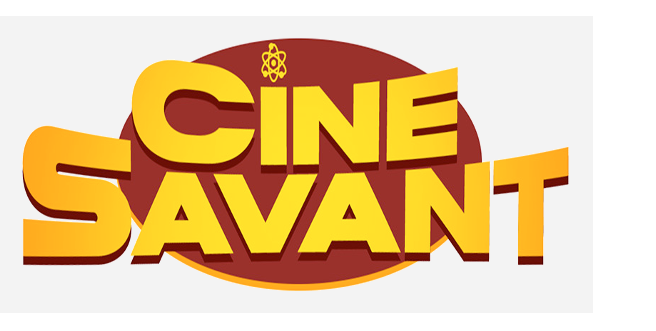 Powerhouse Indicator's third big box of noirs from Columbia is a satisfying selection, all on Blu-ray for the first time. Great male stars flex their angst in tough-guy roles, while the generous helping of noir femmes is this time mostly of the non-fatale persuasion. A few top directors are involved as well. As we expect from PI, the extras for Columbia Noir #3 will further entice collectors that already have some of the titles on earlier DVD releases. We get rare short films and academic commentaries, and the added fun of Three Stooges shorts. They're selected by a handpicked team of film curators, working around the clock to meet the publication deadline. Actually, I wonder who does know the Stooges well enough to make these choices — they're funnier here than when seen in collections.
This is a fine opportunity to re-view some good pictures … and separate the great ones from the merely good.
---

Johnny O'Clock
1947 / B&W / 1:37 Academy / 96 min. /
Starring: Dick Powell, Evelyn Keyes, Lee J. Cobb, Ellen Drew, Nina Foch, Thomas Gomez, Jeff Chandler, Robert Ryan if you look quick.
Cinematography: Burnett Guffey
Film Editors: Al Clark, Warren Low
Original Music: George Duning
Written by Robert Rossen from a story by Milton Holmes
Produced by Jerry Geisler, Edward G. Nealis
Directed by Robert Rossen
A front-rank noir, 1947's Johnny O'Clock is the first directing job by the talented Robert Rossen, who would proceed to the classic Body and Soul and earn 1949's Best Picture Oscar for All the King's Men. Star Dick Powell goes relatively light on the hardboiled tough-guy patter as he negotiates a path through various intrigues, including murder. The movie also features a trio of notable noir beauties, each in fine form.
Womanizing Johnny O'Clock lives a risky life. His partnership in a swank nightclub with Pete Marchettis (Thomas Gomez) is at risk from a crooked, ambitious rival. Worse, Pete's wife Nelle (Ellen Drew) still has a yen for Johnny and recklessly displays her affections. One murder leads to the apparent suicide of Harriet Hobson (Nina Foch), the club's hatcheck girl. When Harriet's sister Nancy (Evelyn Keyes) arrives, Johnny finds himself seriously falling for her. Detective inspector Koch (Lee J. Cobb) is sizing up Johnny as the main murder suspect just as Pete Marchettis finds evidence that Nelle and Johnny are a secret item. No matter how Johnny looks at it, he's in a solid frame. The best he can do is to try and get Nancy free of the trouble.
Suave and unflappable, Dick Powell's Johnny does daily business with the city's crooks. He knows better than to be totally honest with anyone. Catching one of his croupiers stealing money, Johnny keeps him on with the reasoning that the next man hired might be smarter with his thievery. Johnny's personal assistant Charlie (John Kellogg) is an ex-con who otherwise wouldn't have a job; we can't tell if Johnny has a soft heart or likes having somebody around who is willing to break the law for him. Johnny makes a strong contrast with his partner Marchettis, an unschooled brute frustrated that he can't hold on to Nelle, his trophy wife. Given his poor standing with the police, Johnny is surprised that the intelligent and caring Nancy should choose to stick with him. Women are O'Clock's stumbling block, but also his salvation. The film feels a few minutes on the overlong side, but it builds to a suspenseful finish.
Johnny O'Clock benefits from fine low-key B&W cinematography by Burnett Guffey, a true noir stylist. Although Guffey would later excel in the more realistic lighting of the 1950s, he and director Rossen manage a moody tone even in bright cafes and swank sitting rooms. Evelyn Keyes never looked lovelier and Ellen Drew is irresistibly seductive. Nina Foch's role is much smaller, yet she makes a sympathetic impression. In his second film appearance, actor Jeff Chandler has a nice bit as a gambler from out of town. Anybody want to point out Robert Ryan to me?  Is he just a rumor or was he doing a favor for the director?
The full list of extras is below; I must say I am still impressed by the quality on the Three Stooges comedies, even the very old ones. For Johnny O'Clock we have a good commentary from Jim Hemphill, another film expert with an excellent speaking voice. The surprise extra is a 1957 United Jewish Appeal charity film with what amounts to an all-star cast: Guy Madison, Felicia Farr, Paul Stewart, Barney Phillips, Abraham Sofaer, Gloria Castillo. The IMDB leaves out Agnes Moorehead, who ends the piece with a polished, classy direct appeal. The 'refugee' way station we see is immediately recognizable from the Columbia back lot — it's the arch that an octopus tentacle reaches through in It Came from Beneath the Sea.
---

The Dark Past
1948 / B&W / 1:37 Academy / 73 min. /
Starring: William Holden, Nina Foch, Lee J. Cobb, Adele Jergens, Stephen Dunne, Lois Maxwell, Berry Kroeger, Steven Geray, Wilton Graff, Robert Osterloh, Ellen Corby.
Cinematography: Joseph Walker
Film Editor: Viola Lawrence
Original Music: George Duning
Written by Philip MacDonald, Michael Blankfort, Albert Duffy, adaptation by Malvin Wald, Oscar Saul, from the play by James Warwick
Produced by Buddy Adler
Directed by Rudolph Maté
The Dark Past must have been a hoot at Noir City festivals; the adapted stage play unspools as a stack of clichés, one after another. A victim of the 1940s dramatic disease of oversimplified psychology, it contrives to have a Mad Dog escaped convict (William Holden) hole up in the vacation house of a college professor (Lee J. Cobb) who specializes in psychic disorders. What are the chances?
Adaptors Oscar Saul and Malvin Wald slap on a framing device. It begins with a random observance of city dwellers, just as in The Naked City, written by this film's Malvin Wald. The story is delayed while for a reel while we meet the police psychologist Collins (Cobb) who makes an intervention plea for a juvenile delinquent, to prevent the boy from turning into a hardened criminal. Cobb's theory is that aberrant psychology accounts for most criminal activity, ignoring poverty, desperation, peer pressure and just plain ornery-ness.
Collins relates his experience a few years back, when he was a University professor. Public enemy Al Walker (Holden) establishes his nogoodnik credentials by killing a prison warden in cold blood. His girlfriend/accomplice Betty (Nina Foch) takes this development as mildly disappointing: "Did you really have to do that, Al?" Cobb's Professor Collins, in the middle of a home invasion ordeal, psychoanalyzes Walker, who we discover really wants rid of his horrible recurring nightmare about an umbrella with a hole in it. Before you can say Salvador Dalí we're treated to stylized visuals of this psychic block from the past. All Collins has to do is interpret the dream and Walker's criminal dementia vanishes. He's still a dangerous guy, but one with a sympathetic conscience.
The Dark Past is an 'A' production from Columbia. Rudolf Maté's direction is serviceable and Joseph Walker's cinematography excellent. The acting overall is good too, with Cobb and Holden laboring mightily to give the premise depth and weight. Holden never quite convinces as a snarling menace, even with the more-than-able support of Nina Foch, who gives the movie more credibility than it deserves. Walker's gang members include Robert Osterloh and Berry Kroeger. The suspense angle is reasonably functional, with the cops slowly figuring out where Walker is holed up, and a professor friend (Stephen Geray) foolishly pulling a gun on the crooks. The other houseguests and servants (Lois Maxwell, Stephen Dunne, Ellen Corby) are suitably terrorized. In the best scenes, Nina Foch's gun moll sizes up Collins's group of academic swells and immediately deduces who's cheating on who.
The Dark Past engages our interest yet gets a bit soggy at the finish — we have trouble remembering how it ends. 'Instant cures' by fast-talking psychologists made Hitchcock's Spellbound an absurd joke, despite its compelling imagery. The contrivance of having the psycho killer and the psycho healer come together might work if the psychology had any relationship to real life. I always think of the later spy satire The President's Analyst: psychiatrist James Coburn analyzes his potential assassin Severn Darden and the two become fast friends. I can't help thinking that the source inspiration was this movie.
When Collins finishes telling his story, we realize that he was so dedicated to putting his theories in service to society, that he quit the University and went to work for the police. The joke should be that he now spends his weekends sitting in the park — no more ritzy vacation house in the mountains, with servants!
The well-cast teenage punk in the framing story is Harry Harvey Jr., who would later attain minor science fiction immortality as crewman Randall in Forbidden Planet.
The extras on The Dark Past begin with a detailed overview of actress Nina Foch, delivered by the engaging Pamela Hutchinson. I agree that Ms. Foch should have become a film director. Between Ms. Hutchinson and audio commentator Eloise Ross, I still don't know how to pronounce Foch's name — is it 'Fowsh,' 'Fawsh' or 'Fawk?'
---

Convicted
1950 / B&W / 1:37 Academy / 91 min. /
Starring: Glenn Ford, Broderick Crawford, Millard Mitchell, Dorothy Malone, Carl Benton Reid, Frank Faylen, Will Geer, Martha Stewart, Henry O'Neill, Douglas Kennedy, Ed Begley, Whit Bissell, Frank Cady, John Doucette, Fred F. Sears, Ray Teal.
Cinematography: Burnett Guffey
Film Editor: Al Clark
Script Supervisor: Charlsie Bryant
Original Music: George Duning
Written by William Bowers, Fred Niblo Jr., Seton I. Miller from the play by Martin Flavin
Produced by Jerry Bresler
Directed by Henry Levin
For those that have seen Howard Hawks' excellent 1930 The Criminal Code this 1950 Columbia feature will seem straight from the rubber-stamp school of filmmaking; it's essentially the same script updated only enough to cater to a more restrictive Production Code. Harry Cohn invested two of his biggest actors in the oft-filmed property. Broderick Crawford had just won an Oscar for All the King's Men and was prepping for a second triumph in Born Yesterday.
As explained in John Bygraves' version comparison extra, Convicted doesn't mess with a proven formula. Young Joe Hufford (Glenn Ford) finds himself serving a stiff prison sentence due to an inadequate defense. A prison fight saves him from participating in a jail break that proves deadly for several other convicts. The new warden George Knowland (Broderick Crawford) knew of Joe's bad luck and arranges a job for him as a trusty, driving a car. There Joe meets the warden's daughter Kay (Dorothy Malone). Joe risks his chances for a parole when he withholds information about the murder of a snitch (Frank Faylen) to protect the hardbitten convict Malloby (Millard Mitchell), thereby bringing suspicion upon himself.
Convicted tries to be hardboiled in its approach, but the brightly-lit '50s noir doesn't help much. As good as Crawford and Millard Mitchell are they can't hold a candle to the strong impressions made by Walter Huston and Boris Karloff. Thanks to the Production Code, all the original's rough edges are missing. In the 1930 film the warden looked the other way knowing Joe Hufford's defense was terrible; here he sincerely tries to warn the young man. Since it's Glenn Ford in the role, the other convicts are given less importance, dulling the original's cynical comparison of the Code of the Law against the Criminal Code against snitching. All the acting is fine; it's just that we get the feeling that this was a calendar-filler production and not given a lot of attention.
Troy Howarth and Nathaniel Thompson team up for the commentary for Convicted; their insights made it more interesting for me. Jonathan Bygraves' highly detailed comparison of the three versions of the same movie is an adapted repeat from PI's earlier Blu-ray of The Criminal Code. The half-hour show is a fascinating breakdown of the many small but telling changes made to the original, to soften it for postwar consumption.
---

Between Midnight and Dawn
1950 / B&W / 1:37 Academy / 89 min. /
Starring: Mark Stevens, Edmond O'Brien, Gale Storm, Donald Buka, Gale Robbins, Anthony Ross, Roland Winters, Tito Vuolo, Madge Blake, Philip Van Zandt, Peter Mamakos, Billy Gray, Mary Ellen Kay, Harry Lauter, Maudie Prickett.
Cinematography: George E. Diskant
Film Editor: Gene Havlick
Original Music: George Duning
Written by Eugene Ling story by Gerald Drayson Adams, Leo Katcher
Produced by Hunt Stromberg
Directed by Gordon Douglas
Call it noir if you wish, but the poetically titled Between Midnight And Dawn is really just a straightforward police story, a B&W cops and robbers thriller. The original title Prowl Car better describes the pro-police story in which two ordinary patrol cops on the graveyard shift take on a dangerous underworld figure. Director Gordon Douglas delivers a handsomely assembled thriller, filmed on permanently wet nighttime streets. But the script's idea of a compelling conflict is to make one cop a softie where criminals and women are concerned, and the other a jaded cynic.
Policemen Dan Purvis (Edmond O'Brien) and Rocky Barnes (Mark Stevens) go after the slimy racketeer Ritchie Garris (Donald Buka) while romancing Kate Mallory (Gale Storm), the dispatcher whose voice they hear on their squad car radio. Kate's cop father was killed on the job so she avoids romantic attachments with boys in blue. But her matchmaking mother purposely rents an apartment to the eager Romeos. Intuiting that a gang war is beginning, Dan and Rocky are able to arrest Garris and make the charge stick. But one jailbreak later, the gangster takes bloody retribution and threatens more innocent citizens. Only Danny is in a position to stop him.
The exciting story plays as if it were written in 1935. There are no postwar angles of corruption or doubt about the law or the social status quo. The police force is predominantly Irish in makeup. Cops marry cops' daughters and an independent girl who wants to break the pattern is humored and harassed until she gives in. The sexism becomes complete when the meddling mother refuses to let Kate make her own choices. Dan is secretly angry when Kate chooses the handsome Rocky, but tries to be magnanimous about it.
The attitude toward organized crime is equally dated. Two lowly patrolmen on the night shift spearhead a major anti-organized crime bust without really reporting to anyone. What's more, they parade their favorite girl in front of the gangsters, never thinking the criminal might strike back at them through her. Interestingly, the woman most threatened is Garris's own girlfriend Terry Romaine (Gale Robbins). For added shock, to hold the cops at bay the villain threatens an innocent pre-school tot … a depressingly forward-thinking touch.
Some of the squad car chase interiors are filmed inside a real car in motion, adding to the realism. Could director Gordon Douglas have been inspired by the car interior shots in Joseph H. Lewis's Gun Crazy?  One nightime chase makes good use of access roads behind the Griffith Park Observatory. That makes good production sense as those roads can be closed down late at night. The same curved intersections can be seen years later in the 'cartoon car' chase in Who Framed Roger Rabbit?
Gordon Douglas had just come from the hyper-violent Kiss Tomorrow Goodbye, which may account for some of the nastier bits of mayhem on display (Top photo ↑ ). His direction is crisp and efficient, but nowhere near the level of realism he'd achieve at Warners with his masterpiece Them!   This one seems to be labeled noir mainly because of its evocative title. 'Between Midnight And Dawn' would read well on a marquee with 'City that Never Sleeps.'
The extra of consequence on this feature is a talk by Kim Newman about the career of Gordon Douglas, a fine filmmaker when blessed with good material. There's precious little published info on Douglas, a pro who quietly let the stars of his movies take the limelight — Clint Walker, Alan Ladd, Frank Sinatra. Newman begins by reading directly from Andrew Sarris's unimpressed assessment of Gordon Douglas. Bryan Reesman provides the audio commentary, comparing Between Midnight and Dawn to an English movie made the same year, The Blue Lamp. He delivers a full biography for the little girl performer that the nasty Garris threatens to drop from a window — she played little Jill Young in Mighty Joe Young.
---

The Sniper
1952 / B&W / 1:37 Academy / 88 min. /
Starring: Adolphe Menjou, Arthur Franz, Gerald Mohr, Marie Windsor, Frank Faylen, Richard Kiley, Mabel Paige, Marlo Dwyer, Paul Dubov, Byron Foulger, Charles Lane, Jay Novello, Karen Sharpe, Jean Willes, Victor Sen Yung.
Cinematography: Burnett Guffey
Film Editor: Aaron Snell
Production Design: Rudolph Sternad
Original Music: George Antheil
Written by Harry Brown story by Edna Anhalt, Edward Anhalt
Produced by Stanley Kramer
Directed by Edward Dmytryk
Compared to Collection 3's other titles, the grim and sober subject matter of 1952's The Sniper is a radical departure from the norm of light entertainment: producer Stanley Kramer definitely has 'something to say.' Directed by the newly-recanted Edward Dmytryk (his second film since his blacklist-exile Communist plea Give Us This Day), The Sniper is the most radical of Stanley Kramer's early efforts on his Columbia contract.
According to Eddie Muller's commentary The Sniper is the socially progressive brainchild of writers Edna and Edward Anhalt. The story pleads for more comprehensive mental health services. For the first time in film history (?) we see a realistically-portrayed serial killer at work, shooting women with a high-powered rifle. When not delivering laundry the mentally disturbed Eddie Miller (Arthur Franz) is feeding his grudge against a world of hostile females. Eddie knows he's got major problems. He makes unconscious efforts to return to the state hospital, burning his hands in the hope that the emergency personnel will pick up on his 'funny kind of injury.' The paramedics note that the burn looks self-inflicted but are too busy to help. Like the psychotic sea captain in Val Lewton's The Ghost Ship, Eddie knows he's out of control but can't seem to do anything about it.
Eddie instead starts blasting women down, beginning with bar pianist Jean Darr (Marie Windsor), an almost hallucinatory beauty. When Jean casually flirts with Eddie to get some laundry done in a hurry, he channels his rage into his rifle. Adolph Menjou and Gerald Mohr are the detectives assigned to the case. Dialogue scenes make space for psychiatric debates and humanist appeals, much of it from liberal apologist Dr. Kent (Richard Kiley). He chides the detectives for wasting their time rounding up ordinary criminals.
The Sniper had to be considered edgy material in 1952. Authorities of all kinds would have frowned on its graphic content, concerned that depicting murder methodology in such detail would inspire copycats. Stanley Kramer's film argues for better social services for the mentally disturbed, but viewers were more likely to be thinking, 'Gee, mass murder looks much too easy.'
Producer Kramer did extensive prep on The Sniper, as can be seen from the actual storyboards on file at the UCLA Research Library's Special Collections department — the smokestack-sniper scene looks more or less identical on the comic book-like storyboards. This is Arthur Franz's big break but he can't do much with the material — Eddie Miller frequently pantomimes his self-disgust at his compulsion, as if a second, 'good' Eddie were trying to take back control of his body. Peter Bogdanovich's mad killer in 1968's Targets is perhaps more accurate, a nearly emotionless unsolvable puzzle.
As the first film of its kind The Sniper builds up considerable suspense in the lead-up to its thoughtful, non-violent climax. We only regret that Marie Windsor's character is elminated so quickly — it makes us realize that she never got the filmic opportunities she deserved, with only a few exceptions: The Narrow Margin, The Killing. Adolphe Menjou is okay as the rather elderly lead detective, but he appears to be in good shape running up those steep streets. Second-banana detective Gerald Mohr lacks charisma, and his devil-may-care smile frequently seems inappropriate.
The main extra for The Sniper is a 2009 commentary from noir authority Eddie Muller, who clearly enjoys talking about the film's locations in his hometown San Francisco. Indeed, we're impressed to see Arthur Franz drive that manual-shift delivery van up and down those steep hills. After noting that his name is one alphabet letter away from the psycho Eddie Miller character, Muller offers a solid background and makes many interesting observations on the film's story logic and character nuances.
Columbia seems to have invested heavily in United Jewish Appeal promotions in the 1950s. A second charity film called Three Lives (1953) is included because it was written by Edna and Edward Anhalt, directed by Edward Dmytryk and stars Arthur Franz. Charlton Heston reads from the Bible, as if auditioning for C.B. DeMille. Arthur Franz, Jane Wyman and Randolph Scott narrate the stories of refugees en route to Israel. We see nice bits from Leon Askin (One, Two, Three), Stacy Harris (Dragnet) and Elizabeth Patterson (Intruder in the Dust). The soundtrack is good but the film image is very rough; it may have been sourced from a 'dirty dupe' used for sound mixing.
---

City of Fear
1959 / B&W / 1:85 widescreen / 81 min. /
Starring: Vince Edwards, Lyle Talbot, John Archer, Steven Ritch, Patricia Blair, Kelly Thordsen, Joseph Mell, Sherwood Price, Kathie Browne.
Cinematography: Lucien Ballard
Film Editor: Robert Lawrence
Original Music: Jerry Goldsmith
Written by Steven Ritch, Robert Dillon
Produced by Leon Chooluck
Directed by Irving Lerner
The big discovery for cool-cat noir addicts on the Columbia Noir #2 boxed set was Irving Lerner's 1958 Murder by Contract, an effective hit-man tale starring Vince Edwards. Director Lerner's immediate follow-up City of Fear uses the same producer, art director and cameraman, Lucien Ballard of The Wild Bunch. With a budget that seems even smaller than before, the creatively well-connected Lerner lined up other tech talent at the beginning of impressive careers: editor Robert Lawrence (Spartacus, El Cid) and composer Jerry Goldsmith (everything!).
City of Fear's pared-down story is more suited to a TV drama, and in fact, The Alfred Hitchcock Hour episode The Dividing Wall (1963) used the exact same idea. The script is a collaboration by actor-writer Steven Ritch and Robert Dillon (X: The Man with the X-Ray Eyes). Prison escapee Vince Ryker (Edwards) thinks he's stolen a sealed container of heroin from the prison infirmary. The coffee thermos-sized canister actually holds a quantity of the deadly radioactive isotope Cobalt-60, with no shielding whatsoever. Vince has no idea that his contraband is slowly killing him. Police Chief Jensen, Lt. Richards and Dr. Wallace (Lyle Talbot, John Archer & screenwriter Steven Ritch) are afraid to start a panic by going public, and instead wait for Ryker to trip himself up. Having difficulty finding a buyer for his contraband treasure, Ryker comes down with flu-like symptoms that won't go away.
Unlike the low-key hip approach of Murder by Contract, Lerner's City of Fear looks assembled from bits and pieces. While Ryker tangles with unreliable dope contacts, the continuity cross-cuts with the police effort. The trio of law enforcement figures fret and worry, but mainly do nothing. John Archer more or less repeats his White Heat role from ten years back. Despite the movie's overall competence we keep wondering why Ryker isn't concerned that his canister can't be opened. Doesn't any drug runner first confirm what he's carrying?  City of Fear's camera roams atypical Los Angeles locations like the Melrose district and Sunset Blvd, but its finale appears to have been shot on a rented studio lot to save money, as had a major scene in Murder by Contract.
The film begins on the road, never showing Vince at the prison. We don't know how exactly the isotope was being used — there's no direct inference that the AEC is performing radiation experiments on prisoners, but what else would they be doing with it?  Although we see plenty of location work there are no action set pieces, not even at the climax. It's left to star Vince Edwards' performance to lend some punch to the downbeat ending. City of Fear shows talented filmmakers making do with a minimum of filmic resources. Jerry Goldsmith's music score, his second theatrical effort, gives the picture a major boost.
PI outdoes itself on extras for this last show, locating three short films with input from the prolific yet relatively obscure Irving Lerner. He directed the brilliant and entertaining Autobiography of a "Jeep," here given a new commentary by Jeremy Arnold, who explains its use as positive pro-American propaganda.
More controversial is Hymn of the Nations (1944), a fine anti-Fascist ode by Arturo Toscanini, produced by the Office of War Information. Lerner edited this show built around broadcast performances of the title symphony and Verdi's La Forza del Destino. The top names on the credits are Robert Riskin, Philip Dunne, Boris Kaufman and Burgess Meredith. It was directed by Alexander Hammid, Maya Deren's collaborator on Meshes in the Afternoon. The controversial part arrives at the end, when Toscanini's 'Allied solidarity' finish juxtaposes The Star-Spangled Banner against a symphonic presentation of The Internationale!  PI presents an uncensored presentation.
The disc's booklet explains that Irving Lerner was a producer on The Cummington Story (1945), another near-perfect OWI piece about a New England community receiving a group of war refugees. On the near- Utopian narrated tale, a local preacher helps the Europeans integrate into town life, where they win over the suspicious locals. Robert Riskin again co-produces and Aaron Copland provides the moving score. Perhaps the Utopian notion fades when we realize that the refugees are white Europeans with enviable skills and cultural talents, all conveniently 'assimilate-able.'
The commentary on City of Fear is by Adrian Martin, who begins by noting the effect of TV on the noir style — much of the movie focuses on cars driving around — and then compares Vince Ryker's reign of terror to our present pandemic. Martin nicely relates Vince Edwards' hipster protagonist with Jean-Paul Belmondo in Breathless two years later. He adds to Lerner's high-culture cred by noting the filmmaker's early collaboration with French experimental genius Chris Marker. Martin also notes that the Los Angeles locations are all purposely nondescript rather than recognizable landmarks. I wasn't discouraged, and scrutinized HD film frames to read street signs. Someday maybe I'll see my house in a vintage movie.
---

Powerhouse Indicator's Region B Blu-ray of Columbia Noir #3 is an attractively packaged set of six Blu-rays in individual keep cases. As is the norm with films licensed from Sony the scans are all near-perfect; only the oldest pictures have even minor flaws.
All six titles are in HD except for Johnny O'Clock, which is a 2K restoration. All have image galleries, and all except The Dark Past and Convicted have trailers.
I just received and read PI's 120-page insert booklet. It follows their pleasing standard format with articles, essays and interview excerpts relevant to each movie. The contributing writers are listed below. The most interesting content for me was Jeff Billington's pieces on the public service short subjects, and an article on Irving Lerner's political background, as put forward by his early movie reviews.
Perhaps the best thing about American studios licensing their old films to boutique labels is that the extras associated with the releases can be more than publicity fluff. When doing featurettes ten years ago we often found that anything interesting enough to be discussed, was disallowed by the studio legal department. Even when introduced with heavy disclaimers, commentaries were discouraged from mentioning other studios' films. Today, numerous boutique companies publish worthy disc extras good enough to hold up to full academic scrutiny.
Reviewed by Glenn Erickson
---
Columbia Noir #3
Region B Blu-ray rates:
Movies:
Johnny O'Clock, The Sniper Excellent
City of Fear Very Good
The Dark Past, Convicted, Between Midnight and Dawn Good.
Video: all Excellent
Sound: all Excellent
Supplements: All titles are Sony HD masters, except for Johnny O'Clock, which is a 2K restoration. All have image galleries, and all except The Dark Past and Convicted have trailers.

JOHNNY O'CLOCK
Audio commentary with Jim Hemphill (2021); Not One Shall Die (1957, 30 mins): short film by the United Jewish Appeal, directed by David Lowell Rich and starring Guy Madison, Felicia Farr and Agnes Moorehead, made by the core crew of many Columbia noirs, including cinematographer Burnett Guffey, art director Cary Odell, editor Al Clark, set decorator Frank Tuttle, and composer Morris Stoloff; Whoops, I'm an Indian! (1936, 18 mins): the casino business spells trouble for the Three Stooges.
THE DARK PAST
Audio commentary with Eloise Ross (2021); The Poised Performance (2021, 14 mins): Pamela Hutchinson assesses the career of actor Nina Foch; The Gulf Screen Guild Theater: 'Blind Alley' (1940, 23 mins): radio adaptation of the James Warwick play upon which The Dark Past is based, starring Edward G Robinson, Joseph Calleia and Isabel Jewell; Shivering Sherlocks (1948, 18 mins): the Stooges encounter a gang of criminals at an isolated mansion.
CONVICTED
Audio commentary with Troy Howarth and Nathaniel Thompson (2021); Codes and Convictions (2021, 30 mins): video essay by Jonathan Bygraves centering on the source play, Martin Flavin's The Criminal Code; So Long Mr. Chumps (1941, 18 mins): the Stooges go to prison.

BETWEEN MIDNIGHT AND DAWN
Audio commentary with Bryan Reesman (2021); Categorically Dependable (2021, 16 mins): Kim Newman on director Gordon Douglas; Dizzy Detectives (1943, 19 mins): the boys play police officers pursuing a psychopath and a criminal mastermind.
THE SNIPER
Audio commentary with Eddie Muller (2009); Introduction by Martin Scorsese (2009, 4 mins);
Three Lives (1953, 23 mins): short film made for the United Jewish Appeal, reuniting the main players behind The Sniper: writers Edna and Edward Anhalt, director Edward Dmytryk, and star Arthur Franz; Three Pests in a Mess (1945, 16 mins): the Three Stooges become involved in what they think is a deadly shooting incident.
CITY OF FEAR
Audio commentary with Adrian Martin (2021); Pulp Paranoia (2010, 7 mins): filmmaker Christopher Nolan on film noir; The Autobiography of a "Jeep" (1943, 10 mins): documentary short produced and directed by Irving Lerner; with an audio commentary by Jeremy Arnold (2021); Hymn of the Nations (1944, 29 mins): documentary produced and edited by Lerner & directed by Alexander Hammid featuring conductor Arturo Toscanini and the NBC Symphony Orchestra performing the music of Giuseppe Verdi (uncut); The Cummington Story (1945, 20 mins): documentary short written and directed by Helen Grayson and Larry Madison, produced by Lerner, featuring the music of Aaron Copland, re-enacting the stories of refugees that relocated to a small American town during World War II; Oil's Well That Ends Well (1958, 17 mins): the Three Stooges decide to make easy money from uranium.
120-PAGE BOOK
with new essays by Peter Stanfield, David Cairns, Michał Oleszczyk, Adam Scovell, Fintan McDonagh, Andrew Nette, Jeff Billington, and Ramsey Campbell, archival articles and interviews.
Deaf and Hearing-impaired Friendly? YES; Subtitles: English (features and all extras)
Packaging: One Blu-ray in Keep case
Reviewed: May 1, 2021
(6492noir)

Visit CineSavant's Main Column Page
Glenn Erickson answers most reader mail: cinesavant@gmail.com

Text © Copyright 2021 Glenn Erickson